Season TWO of Toy Boat Theatre Continues!
Next up at Toy Boat Theatre, we reunite with King's Books to bring you a one-woman show featuring Artistic Director Marilyn Bennett with musical accompaniment by Peter Pendras.
"Molly Bloom" 
by James Joyce
(An Excerpt, Adapted by Marilyn Bennett)
Featuring 
Marilyn Bennett
~~ A Titillating Turn On An Episodic Classic~~
Fans of James Joyce's modernist novel, Ulysses, and fans of sexy adult literature will be served a treat on "Bloomsday", June 16. Marilyn Bennett, local actor and Artistic Director of Toy Boat Theatre, will read from the titillating final "inner monologue" of Molly Bloom, as she lays in bed next to her sleeping husband, Leopold, at the end of their day spent apart in singularly mundane and sensual pursuits. Adding atmosphere will be Peter Pendras, local guitarist (and coincidentally, Marilyn's husband), adding strains of classic Irish melodies to moments in the reading.
Joyce's novel, first serialized in the American Journal, "The Little Review", from March 1918 to December 1920, is considered a leader in the modernist movement, utilizing an episodic structure, referencing Homer's Odyssey in characters and structure, and capturing the "process of thinking" through its stream-of-conscious passages. The entire eighteen episode, 265,000 word book takes place on one ordinary day, June 16, 1904.
Through her night-time musings, Molly Bloom is revealed to be a lusty, sensual woman, unfaithful to "Poldy", yet still moved by his courtship of her; vain and proud, but lonely and aching over the death of her young son some years earlier. Bawdy, unfiltered, keenly observant and questioning, Molly exudes spirit and self-absorption through her forty-odd pages of almost completely unpunctuated musings.
Marilyn has created a 45 minute condensation of Molly's monologue, which will be underscored by Peter's guitar interludes for a program lasting approximately one hour.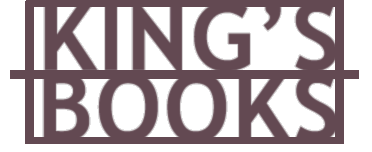 218 St. Helens Avenue
Tacoma, Washington 98402
253.272.8801
PERFORMING
(Bloomsday!)
TICKETS
This program is free
 Donations will be accepted on behalf of Toy Boat Theatre and King's Books. 
***
Step next door to Doyle's Public House, 208 St. Helens and raise a glass to Mr. Joyce and what Anthony Burgess called his "inimitable, and also possibly mad", but certainly brilliant novel, with our company, following the performance.
**Monologue contains adult themes and language**
Location
218 St. Helens Avenue
Tacoma, Washington 98402
253.272.8801
The performance will begin at 7:00 pm