Season TWO of Toy Boat Theatre Continues!
After a two-and-a-half year hiatus following a six-month Spaceworks residency on MLK Way, Toy Boat Theatre woke up from "sleep mode" with a production of Jean Genet's infamous and sexy "The Maids" at King's Books, in July of 2014. 
We have now joined forces with University of Washington, Tacoma, and the Tacoma Arts Commission, for our next production: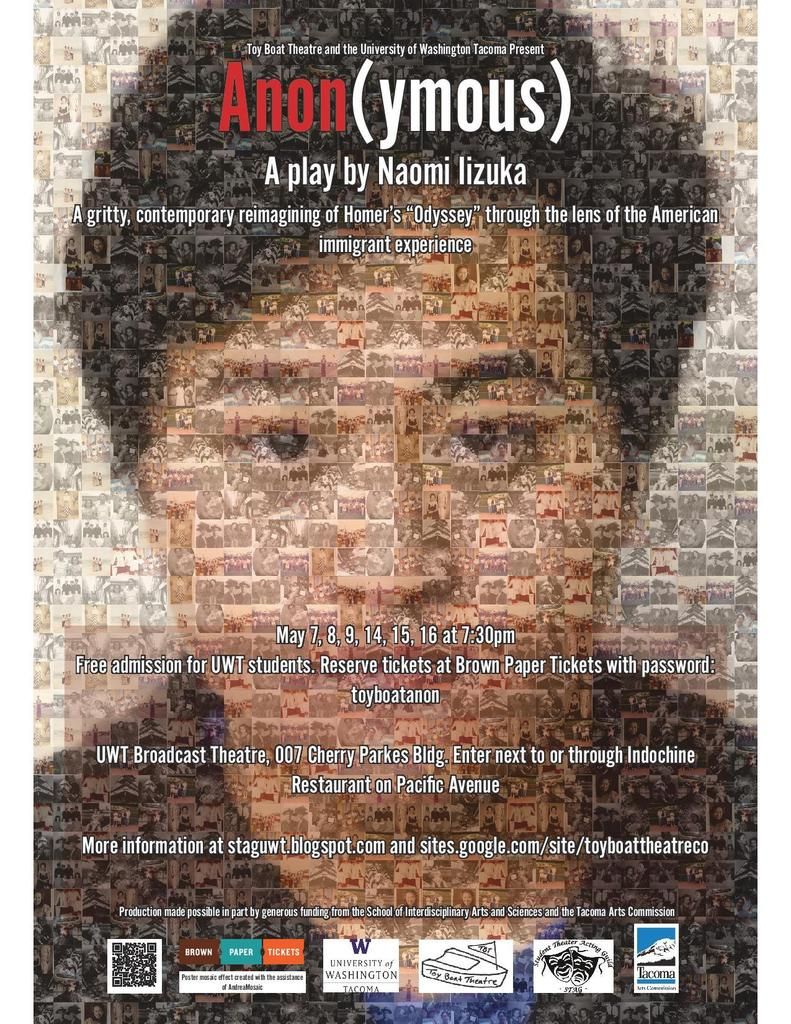 "Anon(ymous)" 
by Naomi Iizuka, based on Homer's epic "The Odyssey"
Directed by Marilyn Bennett
~~ A Beautiful, Gritty, & Contemporary Journey~~
Tacoma's Toy Boat Theatre is proud to partner with the University of Washington Tacoma to produce Naomi Iizuka's 2006 play Anon(ymous) on the UWT campus in May 2015. Based upon Homer's epic The Odyssey, Anon(ymous) is a beautiful, gritty, very contemporary re-telling of the "hero's journey", exploring themes of immigration, interculturalism, poverty, violence, family, and the meaning of home. Centering on the memories of a nameless and homeless orphan who searches for his mother and a place to belong, the play takes audiences on a surreal journey filled with compelling characters.
Toy Boat Theatre and UWT aim to create more seasonal offerings such as Anon(ymous) that reflect the make-up of our community, particularly the sizable underserved populations in the area. The vision for this project is that it may serve as the first step toward creating a new university/community collaboration model of theatre.
FEATURING
The Performing Company of Anon(ymous) 
Photo Credit: Peter Serko 
PERFORMING
Preview, Thursday, May 7th
Saturday, May 9th
Thursday, May 14th*
(*Pay-What-You-Can / First come first serve)
Friday, May 15th
Saturday, May 16th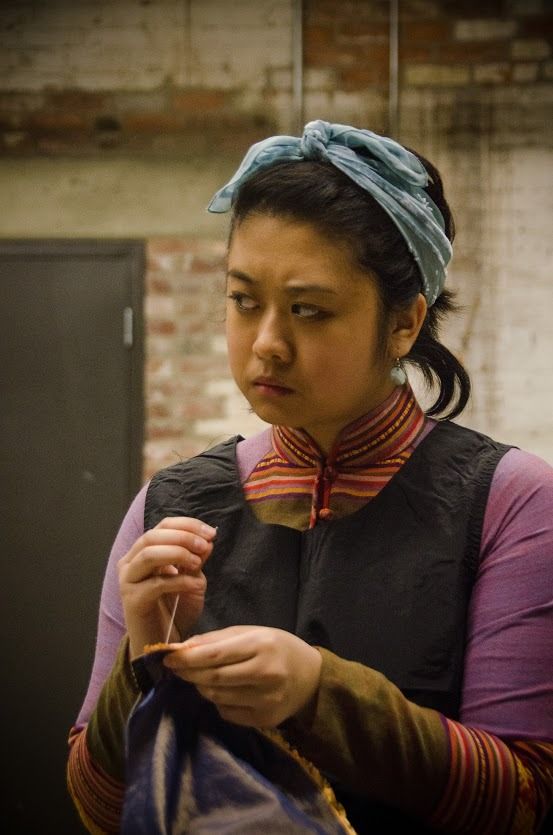 Jillian Lee as Nemasani, sews her son's shroud 
/Photo Credit: Peter Serko
/Photo Credit: Peter Serko
TICKETS
(click the logo below for ticket purchase)
We urge advance purchase, as seating in our black box is limited. 
(Free to UWT Students with password; enter "toyboatanon" on BPT site. ID checked at door.)
Location
UWT Broadcast Theatre
007 Cherry Parks
1918 Pacific Ave.
Tacoma, WA 
(The theatre is located behind Indochine Restaurant; 
enter between restaurant and bar off of Pacific Ave.)
All Performances will begin at 7:30 pm
Media and Press please contact
Marilyn Bennett
for additional information and comp tickets.
---
PRESS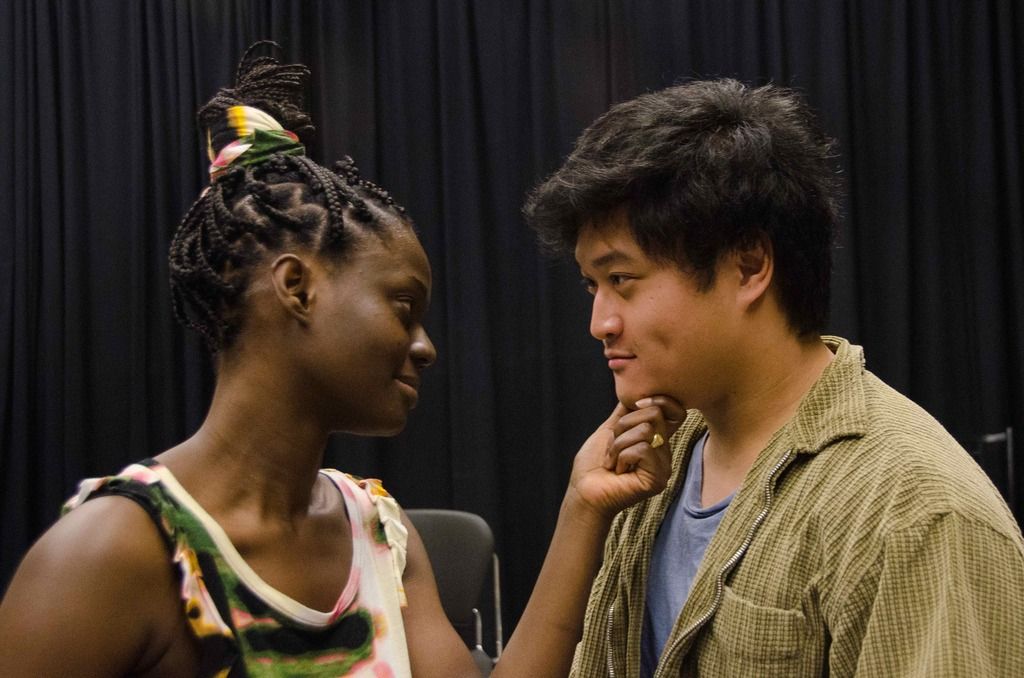 Akua Konadu as Naja counsels Richard Lee as Anon
/Photo Credit: Peter Serko
Richard Lee never intended to play the lead in "Anon(ymous)." The University of Washington Tacoma freshman heard about the new collaborative theater project between UWT and Tacoma's Toy Boat Theatre, and signed up with his sister for production crew. But director Marilyn Bennett coaxed him to audition — and found her perfect actor for Anon, the hero of Naomi Iizuka's 2006 play that retells Homer's "Odyssey" as the journey of America's immigrants. Opening this weekend, "Anon(ymous)" isn't just a powerful piece of multicultural theater — it's also, potentially, the start of a new model for Tacoma.
"The story itself is pretty compassionate," said Lee, as the rest of the cast swooped through vocal warm-ups in the tiny Broadcast Theater off Pacific Avenue. "It really caught on with me, gave me an idea of who Anon is. He's by himself a lot, and the more conflicts he faces, the more defensive he is of how his life has been."
---
***
Funding for this project is shared among Toy Boat Theatre, UWT, and a generous award from the Tacoma Arts Commission.