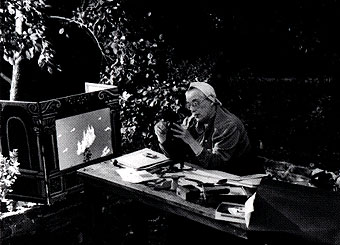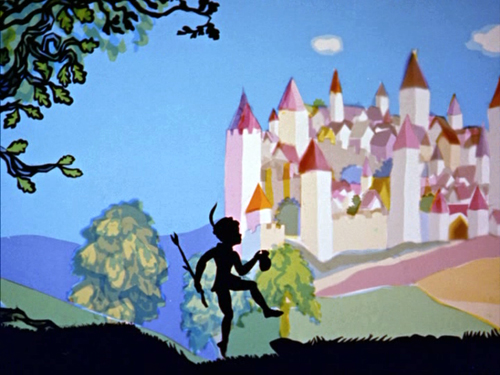 Early life
Lotte Reiniger was born in Berlin-Charlottenburg, German Empire, on June 2, 1899. As a child, she was fascinated with the Chinese art of silhouette puppetry, even building her own puppet theater so she could put on shows for her family and friends.
As a teenager, Reiniger fell in love with cinema.
She started making silhouette portraits of the various actors around her and soon she was making elaborate title cards for films.
Adulthood and success
In 1918, Reiniger animated wooden rats and created the animated intertitles for Wegener's Pied Piper of Hamelin. The success of this work got her admitted into an experimental animation studio.
The first film Reiniger directed was Das Ornament des verliebten Herzens (The Ornament of the Enamoured Heart, 1919). The film was very well received. She made six short films during the following few years, along with advertising films and special effects for  films.
In 1923, she made a feature length animated film. The result was The Adventures of Prince Achmed, completed in 1926. It was a critical and popular success.
With the rise of the Nazi Party, Reiniger decided to emigrate, but found that no other country would give her a permanent visa. As a result, she spent the years 1933–1939 moving from country to country.
In 1949, Reiniger and Koch was finally able to move to London. She made some short advertising films for the General Post Office.  She designed a logo for the the National Deaf Children's Society. In a few moments she created about four different silhouettes of the children from black paper and the logo was used until the 1990s.
In 1955 Lotte Reiniger created a series of short animation films based on some Grimm's Fairy Tales. She also provided illustrations for the 1953 book King Arthur and His Knights of the Round Table.
 Reiniger died in Germany on June 19, 1981, at the age of 82.