Welcome to the TK Not so Newbies Helpfile.  This site is the second of the TK Helpfiles sites, and has been designed to help the player somewhere between knowing all you can, need or want to know, and knowing nothing.
The newbies page was intially designed to help stables in (approximately) their first season of TK.  As more and more information started being added, the developers and editors of the site realised, that the goal of providing a simple, logical and easy to follow guide to getting started, was starting to look a little more like a complex, cluttered and theoretical mismash of ideas.  So the Not So Newbies Helpfile has been developed, to carry on the fantastic work of helping TK players, without taking away from the basic ideal of the original site.
One of the most important things to know before you start reading this site, is that it is alot less of a guide, and has alot more opinion and idea, rather than fact.  It is still hoped however, to provide a reasonable basis from which players who now have a bit more experience and a firm understanding of the basics, can combine the information presented on this site, with the information they have gathered over a season or more, and make informed, and hopefully correct decisions.
Good Luck everyone, hopefully the information in this page will help you to continue further along your way to success!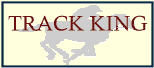 NB: This site is NOT for brand new players in their first days or weeks.  The editing team strongly advises that very new players DO NOT read this site when they start, as it may result in players being confused about what to do.  The
Track King Newbies Helpfile
is where new players should look for advice and guides.