Tia and Jason
Our First House
Jason and I moved in to our first home in June of 2007.  It is new construction so we haven't had to do any major work (thank God).  It's five bedrooms, four bathrooms, and too big for two people and two dogs!  The big projects we have left are down to basically landscaping the backyard.  We are slowly working on painting, since the builder was kind enough to paint the entire house yellow.  Yes, every room was yellow. 
*The pictures my camera takes shows colors as brighter than what they are in person (for the most part).
Foyer 
The above pic is the Dachshund Wall of Fame, located at the bottom of the stairs. 
 Dining Room
Great Room
We don't have a formal living room so this is our main living space.
The Catwalk
Our dachshunds like to stick their heads between the rails and look down on us in the great room.
Kitchen and Breakfast Nook
I'm going for a wine theme here. 
Keeping Room
I have some ideas for this, right now it's just catching stuff that we don't have anywhere else to put.
 Hallway
This is where we enter off the garage.  We don't have a mud room or a coat closet nearby so this is what I came up with.
Office
Main Floor Bathroom
Backyard
Guest Room #1 (with bathroom)
Yes, the pictures on the wall are off-center.  I'm going to be painting soon so I'll fix it then.
Master Bedroom and Bath
I still need to get to the bathroom but the bedroom is coming along!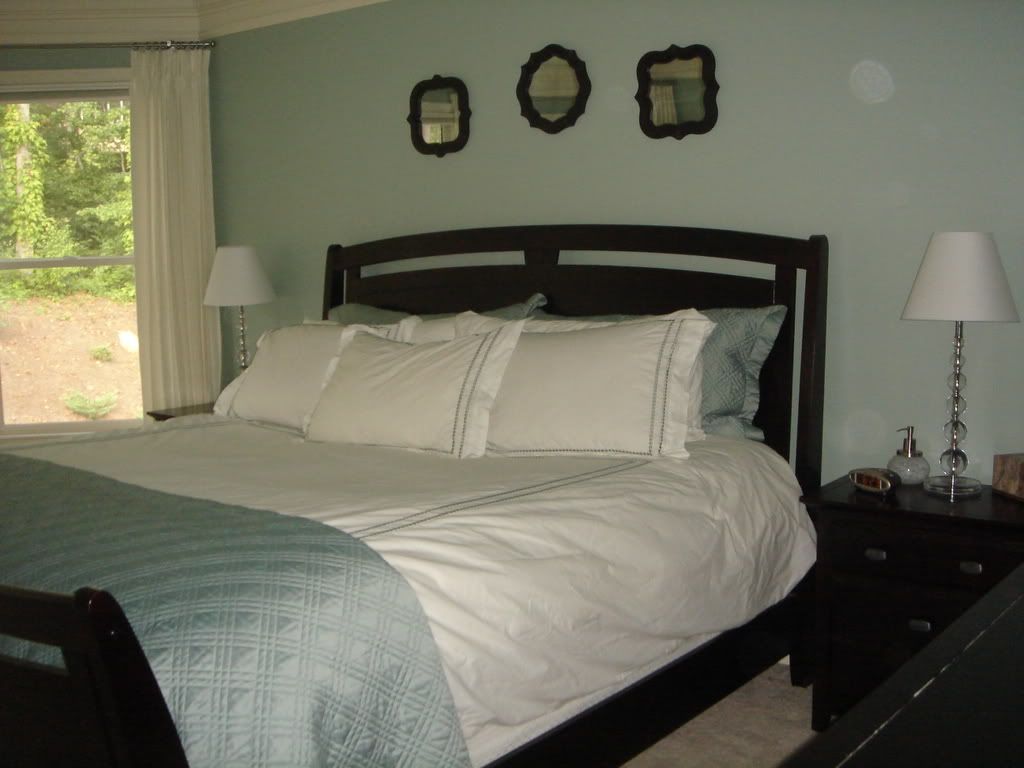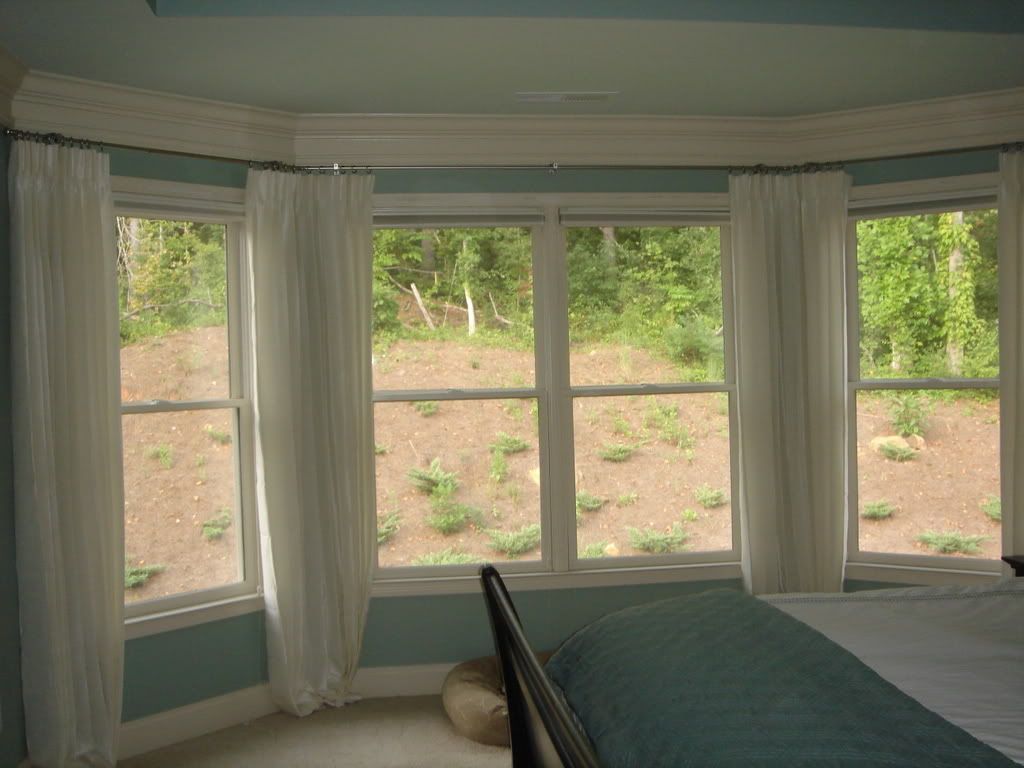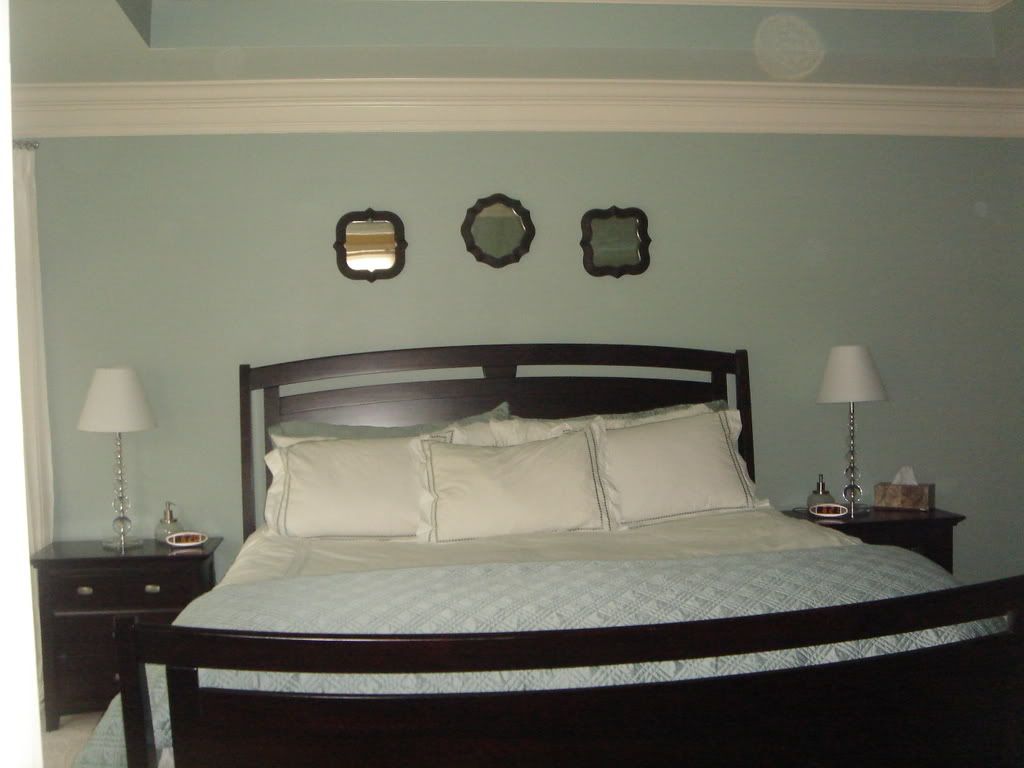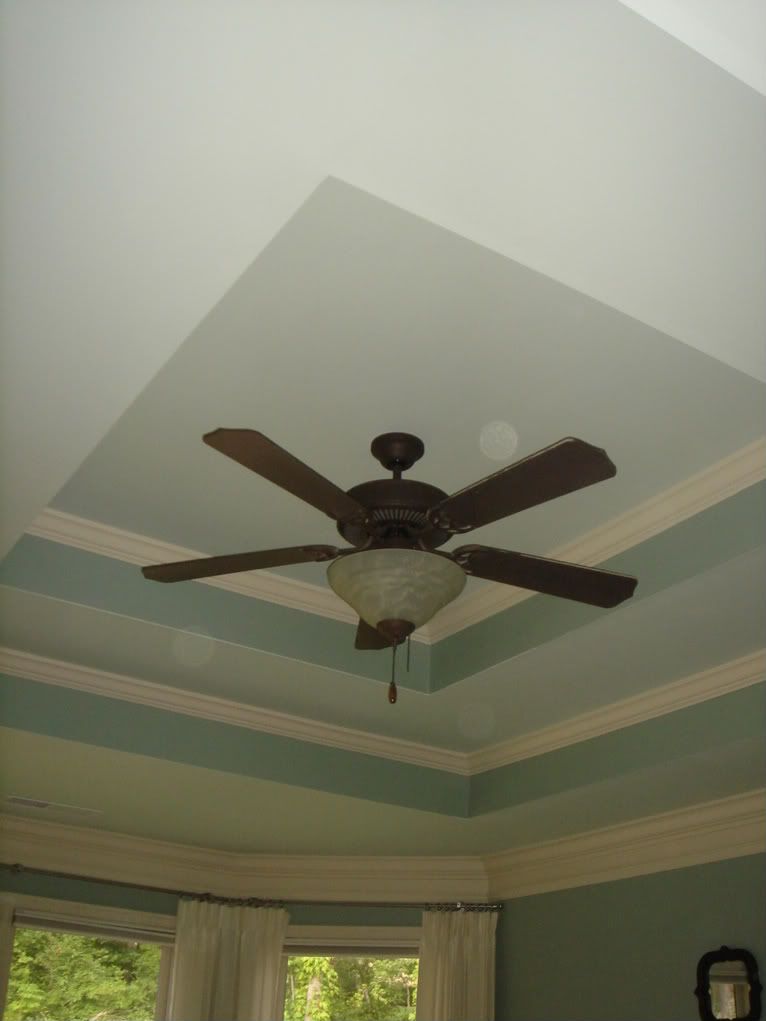 Coming Soon:
Guest Room #2
Jack and Jill Bath
(Very very) Future Nursery