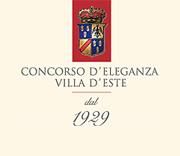 The Concorso d'Eleganza Villa d'Este in Cernobbio at the shore of Lake Como is a top level concours. Nowadays a concours is associated with vintage and classic cars, most of them restored to a better than new condition.
With the presence of modern prototypes, design studies and other one-offs the concours Villa d'Este in fact turned back to the origins of the concept. In the past people were also showing the newest and most luxurious cars of those days.
www.concorsodeleganzavilladeste.com
I went to Villa d'Este in 2007, together with a group of members of the AROC UK. The concours itself is for owners and invitees only. Sunday is the day for the public and all cars are moved to the gardens of Villa Erba next door.
The atmosphere was far more relaxed than I expected. It was busy but not overcrowded. An event to return to in future.