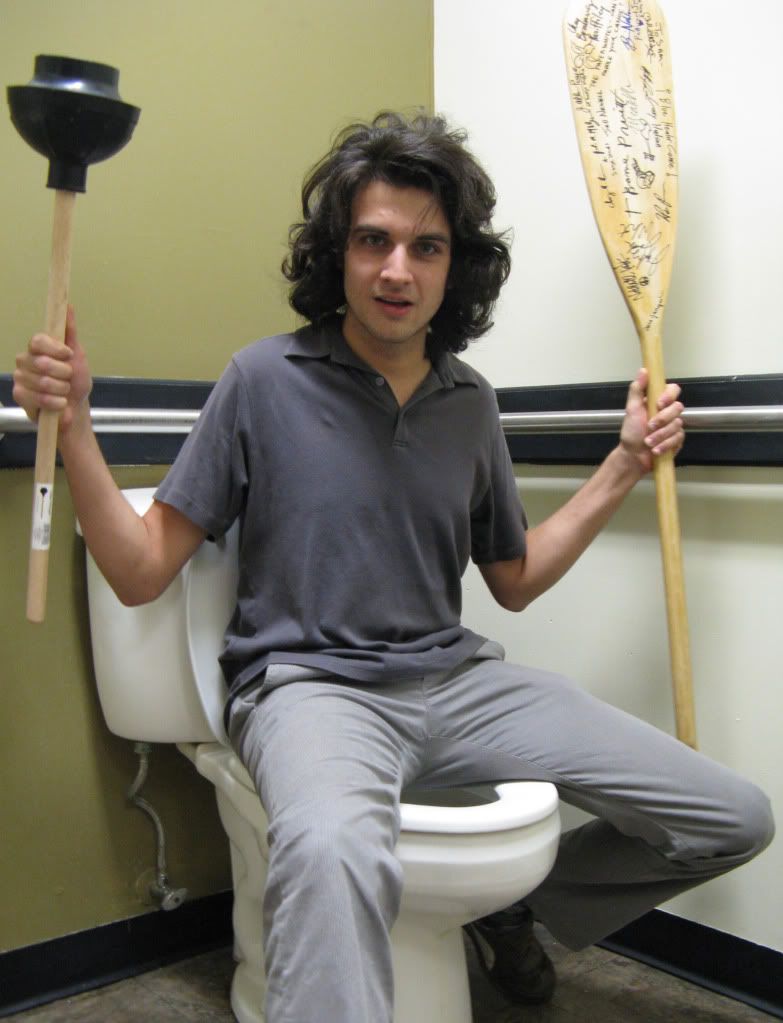 Ben Shea 
Genre: Alt Psych-Rock
http://www.myspace.com/bensheaart

http://www.myspace.com/darkknightsofcamelot
August 9, 2009
Ask Ben Shea who his biggest fan is, and without a hint of irony or sarcasm, he will say, "My mother." But with Shea's hypnotic voice and volatile, winding guitars set to Simon Davenport's relentless drumming, the Dark Knights of Camelot assault your face with songs that spiral into an abyss of harmonies that ain't your mother's psychedelic rock.
Any tales from the Dark Knights spring tour?
"I got the flu for a week so that was fun, and we all got sick in Canada. But the people we met were the best thing. They kept the shows from being monotonous."
What misfortunes seem to occur during touring?
"I always come unplugged at the most inopportune time. There will be a big build up to a solo and I will move too hard and get unplugged. I wore a half-shirt in Austin, TX once. It seemed like it would be fun at the time, but it got pretty embarrassing as the show went on."
You talked Simon into giving up a full scholarship to USM to join the DKOC?
"He told me the year before that if I ever needed a drummer to give him a call. So I called him and that was it. He thought about it and decided to just give it a shot."
Could you explain the inspiration for the cover of the Hurrication EP?
"I guess it's supposed to be ironic. I think its something that I would find attractive in real life- a half naked woman in a bubble bath with a cigarette. It's a fantasy come to life."
Someone has commented that a DKOC show is like a musical assault on your face…
"That's how it has been up until recently. Our shows are always really loud. We've been told that we have a lot of sound for three people and we've actually been trying to watch that. It might scare some people off or bust their ears."
What's next for DKOC?
"We're putting a tour together for September. We just started getting some plays on college radio in different states. We're also cutting some demos right now and looking for a fourth member for rhythm guitar and keys. Definitely expect more lyrical and vocal driven songs as opposed to epic jams. We currently do not have a bass player but Misha Hercules, who recorded our EP (and is single by the way), has been filling in at bass and keys."
If you were to ever be stranded on the moon and you could only have one album…?
"Mellon Collie and the Infinite Sadness by The Smashing Pumpkins. It's a double album and it's a favorite."
Either dead or living, who would you like to ride the river with?
"Bring on Jerry Seinfeld. I love his work, and I think its genius. I want to ride in a boat with that dude…"