We welcome Ms. Nora Meade-Moynihan as our new principal. We 
hope you enjoy your time at Cullen National School. We are a caring, vibrant school community and we want you to feel part of our team. Together, we will continue to do our best for our children. Welcome to Cullen National School!
We will be holding our Cheerios Breakfast Morning on Thursday. Please ensure your child brings a bowl and spoon to school! All donations are greatly appreciated. Please read below to find out more.
All funds raised from Cheerios® Childline Breakfast Week to fund Childline, the only the national active listening service for all children and young people in Ireland, 

available 24 hours a day, 365 days a year

.

Childline is free, anonymous and confidential.

Every year, 

over 350,000 calls

 are made by children and young adults to our phone line, text and online services.
Childline is staffed by a team of volunteers and by staff members who train and supervise volunteers to ensure a consistent and high quality service to children and young people.
Children call Childline for many reasons; they might just want to talk to someone, or may be lonely, upset, worried, or may have experienced trauma or abuse. When children contact Childline, they are seeking a listening ear and often feel that they have nowhere else to turn.
A retirement party will be held in honour of Mrs. Kelleher, to celebrate her many years of dedication and to show her our appreciation for all her work and effort throughout her fourteen years as Principal in Cullen N.S.
Mass will be celebrated by Fr. Fitzgerald in Cullen Church this coming Friday, 19th October at 7pm. Pupils, parents,former staff members, past-pupils, members of the community and beyond are all most welcome to attend. The school children will provide the music for the mass.
The celebrations will continue afterwards in the community centre, where music will be provided by past-pupils of Mrs. Kelleher. Any past-pupils who wish to provide this entertainment are most welcome to perform with the others. Tea and baking will be provided by the parents. 
We are all looking to a night filled with stories and laughter!
It is almost that time of year again folks! Our 6th Class pupils are busy preparing for this year's Jumble Sale, which will take place in the school on Friday, 26th October. We would ask you to search through your children's toy boxes and donate any unwanted toys please. Children are welcome to wear a Halloween costume on the day of the Jumble Sale. We would advise you to give your children bags (labelled with their names) going to school that day so they can bring home their valuable treasure! A sweet shop will be organised on the day by the 6th class. Competitions such as Penalty Shoot Out, Guess the Number of Sweets, Cullen's Got Talent will be run. Please provide your child with a little purse/wallet.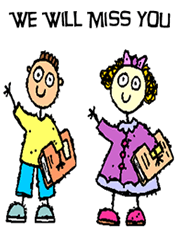 There will be a Mass in Cullen Church on Friday, 19th October at 7:00pm to bid a fond farewell to our principal, Mrs. Kelleher. The children of our school are busy practising their songs and readings for this Mass. Parents, current pupils, past pupils and members of the community and beyond are all most welcome to attend. 
Parents, we ask you to get the aprons and sieves out for the occasion! You never cease to amaze us with your culinary expertise! Please drop your baking to the hall prior to the Mass. After Mass, all are invited to attend celebrations in the community centre. Music will be provided by past-pupils of Mrs. Kelleher, pupils who would have formed part of our school band at some stage. We welcome these musicians to bring their instrument of choice on the night, to be part of this momentous occasion.
Welcome Back to School:
We would like to take this opportunity to welcome everybody back after the summer holidays. We hope that everyone had a most enjoyable break and we look forward to the school year ahead.
We regret to inform you that Mrs. Kelleher, our principal for the past fourteen years, has decided to retire. Mrs. Kelleher joined the staff back in 2004 and taught the senior classes for most of that time. She has been responsible for the school winning numerous accolades, including the national Dear Grace writing competition countless years in succession and many Discover Science awards, as well as a Blue Flag.
It is because of Mrs. Kelleher that our school is known far and wide for its many singers and musicians. Her love of music is contagious and it is for this reason that we boast an impressive school band. Our school band has been know to contain keyboards, violins, recorders, tin whistles, flutes, accordions, concertinas, a glockenspiel, chimes, drums, etc! 
Mrs. Kelleher was also one of the driving forces behind our community obtaining a new school. She spent many, many hours meeting with the department of education, builders, the board of management, ensuring that our school would be an impressive build. 
It is thanks to Mrs. Kelleher that the children of our community have had the pleasure of being involved in so many extra-curricular activities. She has ensured that the pupils have received a high level of education- public speaking activities, wildlife projects, Christmas pagents, spring cleans through the village were all frequent outings.
Mrs. Kelleher, you will be greatly missed by the pupils and staff in our school. We wish you every happiness in your retirement. Don't forget to visit us!
Our sixth class pupils from last year are greatly missed. We are thinking of you all and hoping that you are settling into "big school" without too much difficulty.
A huge welcome is in order for our new Junior Infants! They have settled-in very well and not a tear in sight! Photos to follow over the coming days and weeks ahead.
Our annual Harvest Mass will take place on Sunday, 14th October. 
Holy Communion for second class will take place on Saturday, 18th May.
The date for Confirmation is yet to be confirmed.
Our next Clothes Collection will take place Tuesday, 25th September. We welcome all bags of unwanted clothes and shoes. These bags will provide some much needed funding for our school for the upcoming year, so please get packing!
Summer 2018:
We bid a fond farewell to our sixth class pupils recently, when their parents were invited to attend our annual Graduation Mass in school. All children participated in the mass by singing and playing instruments. We would like to take this opportunity to thank the Parents' Association for providing the delicious refreshments on the day. Nobody went home hungry!
We wish our sixth class pupils all of the very best in their future endeavours and hope they will remember their years in primary school with fondness. 
Data Protection
The general Data Protection Regulation comes into effect on the 25th May 2018. Please see information below. This is also in the policy section on this website for your viewing. 
We had a wonderful time participating in Walk to school Wednesday! 
We are working hard towards achieving our 6th Green Flag and we are maintaining our first 5 Green Flags! On Wednesday last we all put on our hi-vis vests to walk to school. The sun was shining and off we went. Thank you to all children and staff for taking part and thank you to all parents/grandparents who also walked with us. A special thanks  to Catherine Cronin who kindly dropped all the lunch boxes to the school for us so we could walk without baggage and to Garda O Dwyer for escorting us. The children were thrilled to see Garda O Dwyer and hear the siren! We are looking forward to next years walk already. 
Buddy Learning at Cullen National School
Busy this week with our helpers from Mrs. Cremin's class helping the boys and girls of Mrs. Kelleher's class with their English work. Lots of work done and great  fun had by all!