Archive ~ January 2008
~Daily CUP of T~
Thursday, January 31, 2008
TGIT!
ART:
How about a HANDMADE HOME!  Can't get this one on ETSY - that's for sure!  This home was created by a couple of artists over the course of 28 years!  WOW!  Now that is impressive.  Read all about how they home was constructed here: LINK.  Additional information about tours and the crazy masterpiece can be found on their site: LINK
LOCO!
As soon as you thought you might have found the CRAZIEST Aguirre - think again!
Fernando Aguirre, locally known as Osama Bin Laden, patrols a slum in Bogota January 17, 2008. Aguirre, who claims to be the son of al Qaeda leader Osama Bin Laden, patrols the most dangerous slums of Bogota and lives from the contributions received from those seeking his protection. Aguirre informs police on petty crimes being committed and is allowed by authorities to brandish his fake rifle. Picture taken on January 17.
REUTERS/Daniel Munoz (COLOMBIA)  LINK
Exciting!
Attention Ladies and Gentlemen!  May I have your attention!  The subscription renewals for the Hollywood Bowl summer concert series are now available!  Wooohoo!  Perfomances include: Gnarls Barkley, Devendra Banhart, UB40 - Red Red Wine makes me feel so fine, it keeps me rockin ALL of the time!   Check it out for yourself and get on it! LINK
Wednesday, January 30, 2008
YO!
AWESOME!
Can I get one in my size!? I'm SUPER flight suit with snaps!  LINK
These are probably the coolest straws that I have ever seen - especially because you can put your own creativity into action! LINK
Hhahaha this one is GREAT!  A cow shower cap!!  Can i get a Mooo Moooo!  LINK
Interesting:
BEWARE: Drinking hot water from the tap is worse than drinking the cold water from the tap.   Read on ya readers!  LINK
Tuesday, January 29, 2008
Good DAY!
AMAZING!
Ok so I created a lil amazon store - check out the link above.  This little adventure of creating the site all began with the reading of Duncan Watts and his take on our networked society.  So is it true that rare, highly connected people rule and shape the world?  Read on... LINK
Monday, January 28, 2008
HOLA!
Interesting:
TIPPECANOE AND TYLER TOO! Lalalaaala!  United States presidential election, 1840:  For the first time in their history, the Whigs held a national convention to determine their presidential candidate.   It has been said that the expression OK came from the nickname of Van Buren - Old Kinderhook.  "OK Clubs" were set up and might have been the precursor to the popularzation of OK. 
Friday, January 25, 2008
OK readers - my head kinda hurts so bear with me on this one :)
BUY ME:
SWEET!  You can never have too many Tees in your closet and never too many MR. T ones!
AWESOME!
Some of you must be thinkin... What in Jupiter's name is this all about? Well it goes something like this -- it is a chair that WALKS!!!  Hahha this chair ain't about booty.  Check out the video clip on the site - pure Awesomeness! LINK
YUM!
MUCHO ULTIMA MEXICANA!
Mucho gusto the name of this restaurant!  A new spot in Manhattan Beach offers everything homemade - even the mix in the MARGARITAS!!  Yummy!  The only thing that could possibly make this restaurant better would be a dress code requirement stating: MEXICAN Wrestling Masks REQUIRED!  LINK
BUY ME:
Put your creative genius into action with this awesome postcard.  Carve a picture, a poem or even a penguin!?  I would like to receive one from all of you!  LINK
Sunshine! You're my SUNSHINE...You make me happy when Skies are Gray, Ohhh please don't take my sunshine away!!!  This is probably the coolest thing that I have seen so far today... A jar that captures the sun during the day for you to enjoy at night!  Jeepers Mr. Wilson - why couldn't I have come up with that!  LINK
Thursday, January 24, 2008
Happiness IS...
OWNING A FINGER MONSTER!  Rawwr!!
V-Day a month away!
For all of those who love CHOCOLATE and love WINE - how about a lil chocolate DIPPED wine?  I can't even begin to explain how this one works - I guess edible or not, anything can be dipped in Chocolate - Hmmmm.  LINK
CREATE!
Today I created a SWAN!  What did you create? ;)
We are CREATORS!  Everyday we must create a million things - whether it be chaos, word documents, or even a little gas bomb (Mr. Woods), we are always creating.  Now all I need is for one of these creations to make MILLIONS of dolla dolla bills YO! 
Wednesday, January 23, 2008
Useful?:
Would you like to see who rules the Telecommunications, Media and Technology in your city?  Just put in your zip code and there ya have it!  LINK
Interesting:
What in the WIKI?!?  I know this will come in handy someday: How to Open a Beer Bottle With a Dollar Bill
WikiHow is a pretty awesome site - learn how to do just about anything and the best part is that you can edit and add stuff.  Sweeet!  LINK
Now, I wonder if there are instructions on how to Conquer the World!? Muhahhaaha ;)
Tuesday, January 22, 2008
WEATHER:
Let it SNOW!  Woohoo!  Looks like it is snowing in Idyllwild! 
GO BRUINS!
UCLA Football is about to get a bit more intense! 
 1/21/2008 - Norm Chow, who is considered one of the top offensive coaches in football history, has been named offensive coordinator at UCLA, Bruin head football coach Rick Neuheisel announced today.
MUSIC:
The Coachella lineup is finally here!  And the excitement stops there... Donde estas RADIOHEAD?! :(
Click here for details.  LINK
COOL PIC:
Walking down Main Street in Huntington Beach this weekend, I witnessed a very Majestic/Warming sunset. 
Hakuna Matata!
Friday, January 18, 2008
Good Morning and TGIF!  Today started out as a great day and will end as a SUPER OUTRAGEOUSLY AMAZING one!  I can just tell.  My goal today is to find some great entertainment for ya!  ENJOY ;)
MUSIC:
I had to post this guys pic and page up!  I have not actually listened to the music but he did get some great reviews?!  Gotta love the World Wide Web!  
Dana Lyons is the singer/songwriter best known for his dynamic performances and outrageous hit songs "Cows With Guns," "RV" and "Ride The Lawn." A global radio and web hit, "Cows With Guns" was #1 for the year on Dr. Demento, #2 on the Australian Country charts, #1 in Seattle and spent six months on the Irish Top 40. 
"An out-of-control Johnny Cash." —The Western Front, Western Washington University, Bellingham, WA
Bored NO more!: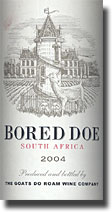 Doe a Deer a Female Deer - Rayyyy a drop of golden sun!  Me a name I call myself!  My friends - I enjoyed a fantastic bottle of wine last night and thought I would share.  The perfect cure for being Bored!  Now how do I sneak this into work?!
Cool Gifts:
I'm Nuts About You Key Ring
No ifs, ands, or "bolts" about it, give this key ring to the person that you're "nuts" about; it's a clever way for them to know how you truly feel about them. Silver and gold plated hardware; brass key ring. Comes packaged in a gift box that reads "I'm Nuts About You". Hand assembled in the USA.  LINK
Sampler - How Beautiful It is to Do Nothing and Then Rest Afterwards
For all those still tucked away underneath the covers wishing that they had a magical genie to bring them a warm latte - here is a great piece to go on the nightstand.  Saved under glass, the sampler has a "vintage" look. Hand embroidered. There is a hook on back for hanging. Wooden frame is an 8" square.   LINK
Thursday, January 17, 2008
TGIT!!  The weekend is almost here - HOORAY!
Interesting yet SCARY:
Imagine if these guys roamed the subways of New York!  Or made Ratatouille!!
A Rodent that weighed a ton and was as large as a bull lived in South America about 4 million years ago.  READ ON
Self-Obsession, Whatchoo talkin' Bout Willis!?
Who me? Lil' Ole me?  How would you answer the questions below?
a) "I have a natural talent for influencing people"   I REALLY DO!!
b) "I am not good at influencing people"
a) "I can read people like a book"   I REALLY CAN!!
b) "People are sometimes hard to understand"
a) "I am going to be a great person"   I REALLY AM!!
b) "I hope I am going to be successful"
Believe a' me my friends - I am TMA the Great!!  A total Superstar!
Read on about "GENERATION ME" - LINK
P.S. Just in case you forgot what I look like!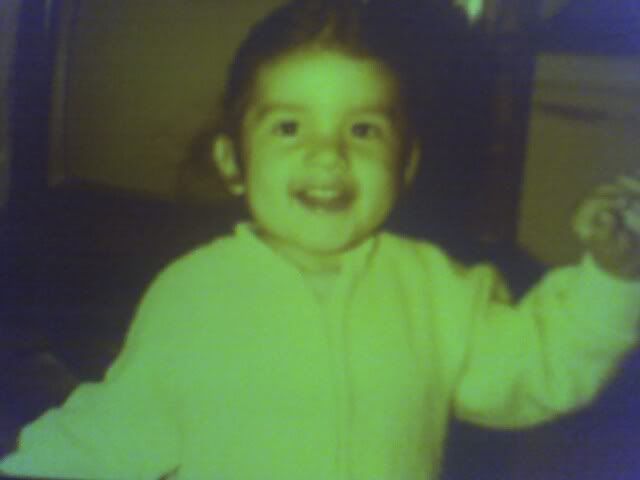 Wednesday, January 16, 2008
Ay yay yay!:
Cages and Humans and Humans in Cages!  Ohh my!  Sometimes I joke with Mr. Woods and tell him that he is going to have to go back to his cage - but after reading this story, I realized that it must really suck to live in a cage and now I know why they kept him in one!  haha.  Read on readers and see exactly why we don't have it so bad over here in the U.S. with our messed up healthcare system.  LINK
Entertaining:
While reading the NY Times I came across a very entertaining piece on fortune cookies.  The article ended with an open question for readers to answer: What's the most memorable fortune you've found in a fortune cookie?  ENJOY!
History of the fortune cookie: A researcher has traced the origins of fortune cookies to shops near Kyoto, Japan.
My most memorable fortune cookie was:
Saturdays are meant to be spent doing chores.
Hahah that fortune is for SUCKAS!
Tuesday, January 15, 2008
Sorry guys for missing the posting yesterday - I was too bored to be on the net!  So, in order to make up for it I have come up with something wonderful.  Please see below:
BROWN CHICKEN!                                    BROWN COW!
Gotta love it!
COOL RESTAURANT:
Where O Where to go for my Birthday?! 
I have been thinking more and more about Cafe Aroma in Idyllwild, CA.  It is a great Italian restaurant in Idyllwild that Mr. Woods and I stumbled across on one of our Weekend adventures.  MENU
Friday, January 11, 2008
This Day in History: 
Insulin Is Used to Treat Diabetes (1922)
In 1869, spurred by a medical student's observation of cells in the pancreas called "Islets of Langerhans," scientists began working to identify insulin's role in the body and to extract and purify it. Today scientists know that insulin is a hormone that regulates carbohydrate metabolism and that patients with diabetes have a decreased ability to either produce or absorb it. What happened when a 14-year-old diabetic was given the first insulin injection in 1922? More...
PROJECT:
A Step-by-Step Guide: 
Make Internet TV
Ohhhh the possibilities!   Miro is an online community where you can create and publish video.  Sweet!  LINK
Thursday, January 10, 2008
INTERESTING:
Get a load of these TATAS!
The Tata Nano, the world's cheapest car at $2,500. It is a little over 10ft long bumper to bumper, can seat four passengers comfortably, has reached speeds of 65 miles per hour and is set to transform the concept of travel for the masses in India and in poorer parts of the world.    LINK
MEXICO!:
Mexico boy tries to stick at home
Diego thought this was better than school
A Mexican boy glued his hand to his bed because he did not want to go back to school after the Christmas break.
"The holidays were such fun," Diego Palacios, 10, who lives outside Monterrey, told Reforma newspaper.
His mother Sandra found him watching television with his hand stuck to the bedstead. "I don't know why he did it," she said. "He is a good boy."
Police and paramedics eventually managed to free him unharmed, and he was only a few hours late for school.
Diego had got up early to fetch some industrial-strength glue from the kitchen.
His mother spent two hours trying to free him with nail-polish remover before calling for expert help.
Diego watched cartoons while paramedics dissolved the glue with a spray.  LINK
ART:
Today's Featured Artist:  Elizabeth McGrath
 Unusual yet very interesting pieces, Elizabeth creates cool looking monsters from resin, faux fur, and fake leather layered over taxidermy armatures. She then skins the creatures in roofing tar, paint, and hand-sewn fabric.  Very unique and quite crazy looking pieces that would be great for your grandma's birthday, NOT!
More ART:
Martin & Muñoz :  The couple creates beautiful snowglobes - take a look!
Pure Genius!
This day in HISTORY:
Thomas Paine Publishes Common Sense (1776)
Paine was an Anglo-American political theorist and pamphleteer. He anticipated and helped foment the American Revolution through his powerful writings, most notably the enormously successful pamphlet Common Sense, in which he argued that the colonies had outgrown any need for English domination and should be granted independence. Paine's influence was also strongly felt during the French Revolution, and, despite the fact that he did not speak French, he was elected to what governing body? More...
Wednesday, January 9, 2008
WORD OF THE DAY:
The word of the day kind of reminds me a little of myself: 
This is the entry for the day - not much more needs to be said.  :) 
 Tuesday, January 8, 2008
PIC of the DAY:
Driving home last night from work I witnessed a very beautiful Santa Monica sunset.  The colors were so beautiful - it warmed my heart. 
ART:
Today's Featured Artist: Roger Wood (Hmm... wonder if he is related to Mr. Woods pictured below)
His clocks are one of a kind pieces made from all kinds of materials that he collects.  His work has been featured in art galleries across Canada.  The source of his inspiration lies in the hundreds of curiously labelled drawers and boxes brimming with artifacts of all description that line the shelves of his Toronto studio. Wood orchestrates an arrangement from his myriad of treasures until the precise moment that it feels right. Then he quickly glues them all down so they can't escape.  LINK
INTERESTING:
Ladies and Gentleman - it is time to get with the times and get rid of those spinner wheels!  To be hip in 2008 you have to get some PimpStar's.  With the PimpStar's built-in full color LED lights, microprocessor and wireless modem, you can display virtually any image, including text, graphics, logos, and even digital photos!  Sweeeeeet!!  Imagine crusing down PCH with a set of these.  LINK
POTENTIAL PROJECT:
I was reading about events in the city and came across this rather unusual but interesting group called Machine Project based in Echo Park.  Check out this upcoming event:
24 Hour Roman Reconstruction Project (or, Building Rome in a Day)
A project by Liz Glynn
Featuring a coalition of participants including Professor Judson Emerick, My Barbarian, and many more
January 19, 2008, 12:00am - 11:59pm
EVENT PICK:
Perusing the net I came across this rather extraordinary event called Moth StorySlams.  Why not sit around at a bar and watch REAL people tell stories instead of stay at home on the couch watching your TIVO'd reality shows?  LINK
Los Angeles slams are on the first Tuesday of each month at:
Tangier
2138 Hillhurst Ave (at Los Feliz in Silverlake)
Los Angeles, CA 90027
Monday, January 7, 2008
 ART:
Saturday night Mr. Woods and I went to dinner at Capo in Santa Monica.  It turned out to be a very cozy restaurant with some quite unique paintings and pictures on the wall.  In the hallway to the potty we found a picture of Colonel Sanders - kind of random.  
MUSIC:
Breakestra performed after the Concrete Frequency show last Friday and they were Funk-a-licious sounding!  I am not sure when they are performing next - but if you want to hear some good Funk music, check them out!  LINK

This is a picture from the show. 
Interesting: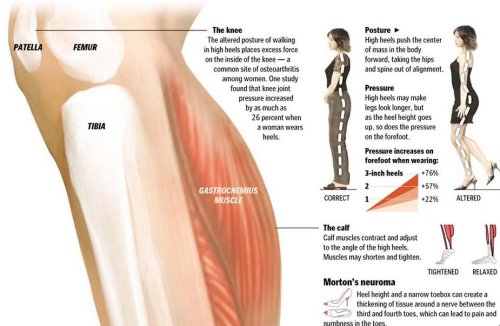 Attention LADIES!  This drawing show the negative effects of wearing heels.  AY yay yay!  What is a girl to do?  Link (via Lawgeek)
Even more INTERESTING:
Anyone ever heard of or used Burt's Bees products before?  I just finished reading about how the product and company came about and it was very interesting.  In 1984, the guy below on the right, Burt Shavitz was driving in Maine and picked up a hitchhiker, Roxanne Quimby, pictured below on the left.  Burt was known as the "Bee-man", he would sell bee honey in pickle jars from the back of his trunk.   Read on my dear friends... LINK
Roxanne Quimby and Burt Shavitz in 2001. The two started Burt's Bees, now part of Clorox.
Friday, January 4, 2008
ART:
Photo LA
http://artfairsinc.com/photola/2008/generalinfo.html
FAIR LOCATION
Barker Hangar
3021 Airport Avenue
Santa Monica, CA 90405
PUBLIC FAIR HOURS
Friday, January 11th, 12pm - 8pm
Saturday, January 12th, 12pm - 8pm
Sunday, January 13th, 12pm - 6pm
 MUSIC:
CONCRETE FREQUENCY
 After the concert, beginning at 9pm:

Breakestra with special guest James Gadson
Paul Dateh & Inka One

Immediately following the Philharmonic's performance, this late-night event will fill the alternate spaces of the Hall with music, art, and film inspired by the sights, sounds, and soul of  Los Angeles. Free for all those in attendance. Featuring performances by Breakestra with special guest James Gadson, Paul Dateh, and Inka One.
INTERESTING:
Edison Electrocuted an Elephant 105 years ago today 
Today's the anniversary of Thomas Edison's vicious electrocution of a live elephant in order to prove the dangers of Nikola Tesla's alternating current and the safety of his competing direct current.

When the day came, Topsy was restrained using a ship's hawser fastened on one end to a donkey engine and on the other to a post. Wooden sandals with copper electrodes were attached to her feet and a copper wire run to Edison's electric light plant, where his technicians awaited the go-ahead.

In order to make sure that Topsy emerged from this spectacle more than just singed and angry, she was fed cyanide-laced carrots moments before a 6,600-volt AC charge slammed through her body. Officials needn't have worried. Topsy was killed instantly and Edison, in his mind anyway, had proved his point.

A crowd put at 1,500 witnessed Topsy's execution, which was filmed by Edison and released later that year as Electrocuting an Elephant.
Link
Thursday, January 3, 2008
ART:

Lewis and Regino Gonzales have a joint show opening this Saturday, January 5, at the Corey Helford Gallery in Culver City, California. Lewis and Gonzales are best known as tattoo artists but this exhibition features their marvelous figurative oil paintings. At left, Gonzales's "Sparrow 1" (mixed media & acrylic on rives bfk & wood, 10" x 10", $1200). At right, Lewis's "Decision" (oil on panel, 24" x 24", $3000). The show, titled "Burning At Both Ends" runs until January 23 and is also viewable online. From the show announcement:
On one end of the gallery, Lewis paints the world as he see it, drawing upon experiences and emotions of the past year that evoke timeless themes of inner turmoil, uncertainty, mortality, vulnerability, and hope. His portraits are a blend of historic artifacts, modern day images, icons of beauty, and supernatural creatures. And on the other end, Gonzales' paintings are a collection of loose narratives based upon personal experiences. Using crude metaphors, symbolism, dark humor, and personal icons, Gonzales' work takes on a new direction, elevating it from the boundaries of tattoo art.

Link to Henry Lewis artwork
Link to Regino Gonzales artwork
Link to Corey Helford Gallery

Music:
I know it is a little bit early but I just had to post this event so that we would remember to make the reservations before it sells out.  This will be an AWESOME show! 
Sounds of L.A.: Francisco Aguabella Afro Cuban Ensemble and John Santos Quintet
Sunday February 10, 2008
3 pm
Harold M. Williams Auditorium, Getty Center

Master conguero Francisco Aguabella has worked with everyone from Peggy Lee to Carlos Santana. His deep knowledge of Afro-Cuban traditions combined with an ever-present willingness to explore new realms continues to make him an inspiration to artists around the world. John Santos, a four-time Grammy nominee, has been called a "spark plug of musical invention" whose passion for this music is both impressive and infectious. These powerhouse percussionists join forces for an unforgettable addition to the Getty Center's 10th Anniversary festivities.

Learn more about Sounds of L.A.

Reservations available beginning January 22. (310) 440-7300
INTERESTING:
Scotland's Falkirk wheel is a $34.8 million engineering marvel. It's a rotating elevator for boats, and is fun to watch in action.  LINK
Wednesday, January 2, 2008:
I didn't wait too long to plan the first adventure of the new year!  Team SEXY SUCIOS will be competing in the World Famous Mud Run on Saturday, June 7th!  Training camp will begin this weekend.  After we annihilate the other teams - we will be travelling south of the border to Ensenada where we will stay at a relaxing resort called La Villa del Valle. 
Something that I found interesting on the net --> Taggers in Hong Kong are now using lazer beams instead of spray paint!  How cool is that!