Archive ~ December 2007
~Daily CUP of T~
 Thursday, December 27, 2007:
I am reading up on Fishing in Morro Bay - I think I want to go fishing for my birthday.  It's not so much the fish that I want to catch but the worms that I want to run a hook through!  :)  Kinda crazy but that is the way my momma made me.  
There is some great stuff on the internet - my newest latest and greatest find is Boing Boing .  It is a great site to browse and kill some time.  
Have you ever seen Cows on the Beach?  Here is a great pic that I took earlier this year.   I wonder who was in charge of beach clean-up that day!?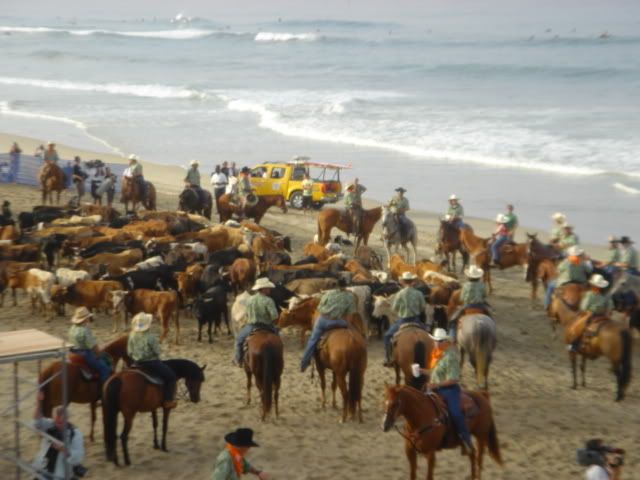 The things that have made me happy in 2007:
1.   My awesome Mr. Woods
2.   Moving Back to LOS ANGELES (well, kinda)!
3.  Summer Concert Series at the Hollywood Bowl!
4.  Being Reunited with the wonderful and magnificent STEPHANIE LIN!
5.  Concentrated Laundry Detergent.  High Five on that one!
6.  Completed the Nike Women's Half Marathon!
7.  My iPhone!
8.  Thom Yorke's album  and Tom YUM SOUP! 
9.  Radiohead In Rainbows!
10.  Panini Sandwiches!
and the things that I look forward to in 2008:
Camp Pendleton

MUD RUN

  -  June 7, 2008

Fantastic Adventures with Family and Friends.  - 24/7