*EARTH* - our beautiful home...
....GO GREEN
in more ways than one !
MOTHER NATURE'S HEALTH SECRETS:
 Click on arrow to watch video.
 LEARN WHILE ...
 YOU EARN...
Purchase unique gifts, products
and books at low prices.
* Books, DVDs, CDs & manuals.
* GIFTS: t-shirts, hats, bags (and more)...
* Natural Health & Weight Control Products... 
Click on the picture of the book to buy on-line at AMAZON.com
OR CONTACT US FOR BIG DISCOUNTS ....when you buy quantities of books.   
NATURE PROVIDES OUR SUSTENANCE:  sun, air, water, plants, and other necessities.
Nature teaches us about -- harmony, beauty, balance, diversity,
abundance, art, sciences, math, health, and univeral laws. 
NATURE IS THE GREATEST GUIDE.
NATURE offers us solutions to most of our problems-- ranging from curing diseases...
to solving the harmful climate change (Global Warming) issues...
...to stopping pollution...to  HEALING --- body, mind & spirit.
"All is connected --
"Man did not weave the web of life, he is
merely a strand in it. Whatever he does to the
 web, he does to himself."
~ Native American Proverb
"...I love to think of NATURE as an
unlimited broadcasting system, through
which God speaks to us every hour,
if we will only tune in."
~ Dr. George Washington Carver (Eco-scientist)




"The sun, with all those planets revolving around it
and dependent upon it, can still ripen a bunch of
grapes as if it had nothing else in the universe to do."
~ Galileo  (scientist)

Nature is beauty
Teacher sustains growth and worth
Life is a fruit juicy
Nature does not waste
Planets and atoms cycle
Recycle for clean places
As humans cause harm
Water and air pollution
 Nature sends more storms
 Eternal is she
Nature's systems are life-giving
So that we can be
~ by Melvia Miller (educator/author)

The great teachings unanimously emphasize that all the peace, wisdom, health, love, beauty, harmony, abundance and joy... are available to us if we would just tune into the universe.
We suffer because of detachment from Nature and this infinite truth.
 IN ORDER TO SOLVE MANY PROBLEMS... use the BOOK OF NATURE as your guide.
  Without Nature's guidance, our minds become contaminated.
If you are missing the natural joy and wisdom of life,
---it is because you have learned to ignore Nature.

* Ailments, deterioration, sickness, and mental problems diminish
...when we replenish our connected-ness with NATURE.
BUT WHAT HAVE WE DONE TO HER????
CLICK ON THIS LINK TO watch this video to learn how we have
arrived at living on a PLANET IN PERIL:
 LEARN MORE via the "Workshop on the Web"--
Click here to get info on FACTS ON GLOBAL WARMING online.
Click here for INFO on a very serious ECO-WARNINGonline.  
CAN HUMANITY BE SAVED ????
Every major religion and ancient prophet has predicted that a time would come when the evil ways would end and a NEW GOLDEN AGE would enter.  Ancient Mayans and Egyptians predicted the time would be the year 2012.  Will this mark the time of the END OF THE WORLD?  Or just a major shift?  Most major religions claim that we would know this amazing time by signs, such as --
 "strange events, weather turmoil, and wars...."  
IS THERE HELP FOR HUMANITY AND EARTH?
Learn more at this site:
www.freewebs.com/black-legacy/newage.htm
This DVD comes with the Board Game:  "Eco-opoly"
What is ECOLOGY ?


Ecology is study of organisms and the environment: the study of the relationships between living organisms and their interactions with their natural or developed environment.
KNOWING YOUR SELF...and that you are part of a fabulous miracle....boosts self-esteem. 
Learning how great you really are is all part of achieving success in life.
 Once we begin to unleash our greatness, we become extraordinary beings. 
LESSONS TAUGHT BY MOTHER NATURE:
1) All is connected by the WEB OF LIFE....all originates from ONE source.
2) "The Golden Rule" -- what we do to the Earth, we do to ourselves. 
3) Nature does not waste or pollute, but does re-cycle and re-use.
4) Nature is our psychologist, therapist, minister, doctor, healer and teacher.
5) Creativity, abundance, art,  beauty, math & science  are all part of Nature.
6) Nature provides a balance in its systems to help sustain life on Earth.
7) Nature is a part of the entire spiritual aspect of the whole, infinite UNIVERSE.
8) Everything in Nature Seeks a State of Balance (...Equilibrium)
9) Truth is the light and light is the great connector and healer...
    This explains why Nature reacts with various weather events…when POLLUTION gets to be too much. It is part of the natural design to clean up the toxins via storms, tornadoes, rain, etc.…and bring things back to ECO-balance.
        The ancient Africans and Chinese saw the universe as a balancing act between two opposed but complementary aspects of nature:  which some called -- yin and yang. Their strength and influence were visible in the oscillation of day and night and in the cycle of the seasons.

Yin is passive, and yang is active;

yin is dark, and yang is light

; yin is feminine, and yang is masculine;

yin is winter, and yang is summer.
NATURE OFFERS MANY GIFTS:     Through the synergy of various elements-- including minerals and gases--- (hydrogen, oxygen, carbon, phosphorous, sulfur, etc.) -- the necessities for life came into being. Water exists on this planet and  is essential for life on Earth.  Without water, this planet would be nothing more than a big rock floating through space.  Air is also essential for life.   Light is provided by our sun, which is a huge ball of nuclear fission fire.  
       Soil, air, fire, and water are the basic elements present in an well-balanced eco-system that sustains life and makes Earth the beautiful place that it is.  Fire, water, metal, wood, air, and earth (soil) are recognized as the basic ingredients of all material things. The sun shines on us…the water falls from the clouds to fill the oceans, rivers and streams.
  W

ater nourishes life…and causes growth.

 

Water, soil,

 

and sun cause the seeds to grow. The sun helps the plants to produce more oxygen.  
         Plants are marvelous creations, which help sustain the entire planet and human life.  Tons of food we consume each year the bulk comes from plants. Plants create oxygen from photosynthesis. Some plants have medicinal properties and help us to heal. Animals also need plants for food. Human beings are happiest and most comfortable when living with plants.
        Many great philosophers have created theories about the life of plants. Some speculated that plants have souls just like humans. Others advocated that there is definite "method" to the activity and growth of plants…that their roots go into the ground for a reason…growing both up and down simultaneously. And some botanists believe that plants are able to perceive what is happening to the environment around them.
         In addition to all of these miracles, there are LAWS that govern and regulate the way things function in the Universe.  These laws all originate from ONE central source -- and keep everything in balance, and make it possible for life to continue into infinity.  Many ancient wise people studied all of the various aspects of Nature, and wrote great books of wisdom about what they discovered.  The basic elements, properties, and laws are universal and infinite.

CAN HUMANITY BE SAVED ????
SOME EXTRAORDINARY IS HAPPENING NOW !
Learn more in this DVD....now available via our
 bookstore or in the BOARD GAME:
"Eco-opoly"
LEARN MORE ABOUT"Eco-opoly"in THIS VIDEO:
              http://www.youtube.com/watch?v=LU5GtnQGnWY
A FUN WAY TO LEARN MORE ABOUT THE PLANET!
CONTACT US FOR INFO on how to get discounts off quantity purchases of  this unique Board Game!
LEARN MORE FROM BOOKS  by Award-winning Author MELVIA MILLER
FOR MORE INFO ON HOW TO JOIN OUR NETWORK...
 Extra! Extra! Read all about it !
SEND $5.00(cash)for our Newsletter --to:
M. Miller;   P.O. Box 31043;  Las Vegas, NV 89173-1043
Click here to get info on HELPING SCHOOLSand RESOURCES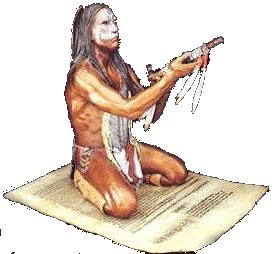 Mitakuye oyasin!
We are all related!
It isn't too late. We still have time to recreate and change the value system of the present. We must! Survival will depend on it. Our Earth is our original mother. She is in deep labor now. There will be a new birth soon! The old value system will suffer and die. It cannot survive as our mother earth strains under the pressure put on her.
 She will not let man kill her.
The First Nation's Peoples had a value system. There were only four commandments from the Great Spirits:
1.Respect Mother Earth
2.Respect the Great Spirit
3.Respect our fellow man and woman
4.Respect for individual freedom
We must all stand together as a force of love. Be united NOW. There is only one way. Communication. Knowledge. Arm yourself with truth, love and perseverence. Extend your family. Join with others in giving. We are all related. People of the earth take back your heritage. I am not speaking of skin color or religion. Our heritage is this earth... Our heritage is also extended beyond this earth into the heavens where the spirit once lived before our birth into this world. You are bound to both.
THE TEN INDIAN COMMANDMENTS --

* Treat the Earth and all that dwell thereon with respect!
* Remain close to the Great Spirit.
* Show great respect for your fellow beings.
* Work together for the benefit of all mankind!
* Give assistance and kindness wherever needed.
* Do what you know to be right.
* Look after the well-being of mind and body.
* Dedicate a share of your efforts to the greater good.
* Be truthful and honest at all times.
* Take full responsiblity for your actions.....
FULL MOON PRAYER
We thank the Moon and the stars, who give us their light when the Sun retires.... We thank the Great Spirit, incarnation of all kindness, who directs all things for the good of Its children."
—from an Iroquois prayer