Sunday Family Humour 5th February Page 2

Free Entertainment and Family Fun Every Sunday
---
Mrs. Castranova comes to visit her son Anthony for dinner.  He lives with a female roommate, Maria.  During the course of the meal, his mother couldn't help but notice how lovely Anthony's roommate is.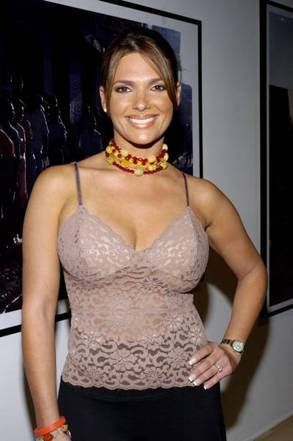 Throughout the evening, while watching the two interact, she started to wonder if there was more between Anthony and his roommate than met the eye.
Reading his mom's thoughts, Anthony volunteered, "I know what you must be thinking, but I assure you, Maria and I are just roommates.''
About a week later, Maria came to Anthony saying,"Ever since your mother came to dinner, I've been unable to find the silver sugar bowl. You don't suppose she took it, do you?"
"Well, I doubt it, but I'll email her, just to be sure." So he sat down and wrote an email:
I'm not saying that you"did" take the sugar bowl from my house; I'm not saying that you"did not" take it. But the fact remains that it has been missing ever since you were here for dinner.
A few days later, Anthony received a response email from his Mama which read:
I'm not saying that you"do" sleep with Maria, and I'm not saying that you "do not" sleep with her.  But
the fact remains that if she was sleeping in her OWN bed, she would have found the sugar bowl by now.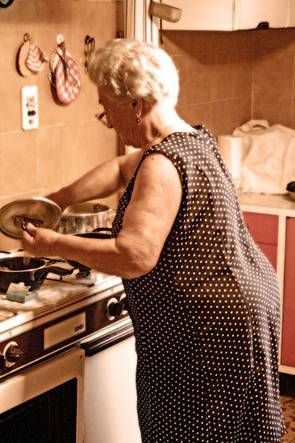 Moral: Never Bulla Shita you Mama!
---
As We Age
Thanks to FKTV

On a 2012 whale watching trip in the San Ignacio Lagoon of Baja, Mexico tourists were 
treated to a mother gray whale raising her calf to get a good look at the humans in the small 
boat.


The whales were
showered with squeals of 
joy and caresses fromthe humans, almost 
like a reverse zoo but much nicer.
---
To receive the weekly link to the latest Sunday Family Humour,
send an email to dgwest7@gmail.com saying
subscribe Sunday Family Humour

.
No costs, nothing else needed. Welcome and thank you.
---
More people are making their Amazon purchases through this link,
and helping Sunday Family Humour
Every little helps. http://amzn.to/1TwDiMG

---
Thanks to David M.

Andy Seliverstoff is a 58-year-old professional photographer from St. Petersburg, Russia.

A few years ago some of Seliverstoff's friends asked him to take photos of their daughter Alice in a park. They had their gigantic Great Dane, Sean, with them, so they decided to incorporate him into the photos. After seeing the results, he knew he was on to something special.

Seliverstoff did another shoot with a child featuring big dogs, and told BuzzFeed News that he was "deeply touched" by the work. That was four years ago and he's been a dog photographer ever since.

The project has become his passion, which he chronicles in a book called "

Little Kids and Their Big Dogs.

"

All of the photos are taken in St. Petersburg. Its extensive parks and colder climate help create some spectacular shots.

He also tries to ensure that the photos are taken where the dogs commonly walk and play with children in familiar surroundings so they are as natural as possible.

Seliverstoff says that most of the subjects in his photos are either children or grandchildren of people in his friend circle. He said that it's rare that people acquire big dogs while they have young kids, so most of these dogs were with the families before they had the children.

The photos depict the interactions between cute kids and these very gentle giants.

Seliverstoff said the goal of the series wasn't just to create beautiful pictures, but to capture the interaction between the children and the animals.

The overall message he's trying to get across, he said, is simple: "Love for dogs and children makes people kinder."
Rarely seen moments of U.S. History
Thanks to Joanne J.
(Anyone who has ever dressed a child will love this)
Did you hear about the teacher who was helping one of her pupils put on his boots?
He asked for help and she could see why.
 Even with her pulling, and him pushing, the little boots still didn't want to go on.
  By the time they got the second boot on, she had worked up a sweat.
  She almost cried when the little boy said:
 'Teacher, they're on the wrong feet.'

She looked, and sure enough, they were.
 Unfortunately, it wasn't any easier pulling the boots off, than it was putting them on.
 She managed to keep her cool as, together, they worked to get the boots back on, this time on the correct feet.
'These aren't my boots.'

She bit her tongue, rather than get right in his face and scream:
 'Why didn't you say so?' like she wanted to.
 Once again, she struggled to help him pull the ill-fitting boots off his little feet.
No sooner had they got the boots off when he said:
 'They're my brother's boots. But my Mom made me wear 'em today.'

Now she didn't know if she should laugh or cry.
But she mustered up what grace and courage she had left to wrestle the boots BACK onto his feet again.
 Helping him into his coat, she asked:
'Now, where are your mittens?'

He said:
'I stuffed 'em in the toes of my boots...'
 She'll be eligible for parole in three years.
---
-
thank you

(if you have any difficulty, such as can't
find

your US State

,
click here for detailed screen-shots)
Donors this week
George Z
Andrew M
Charles R

Still running in the red. Any and all help appreciated
Every $1 helps  - thank you

S
ee  here for more donation options
Amazon

: More people are using the Sunday Family Humour referral

to make their Amazon purchases.
Same price and service, but a small commission paid.
Thank you. 
Every little helps.
http://amzn.to/1TwDiMG