Sunday Family Humour 18th June Page 2

Free Entertainment and Family Fun Every Sunday
---
Inventors of the Automobile Air Conditioner

The Goldberg Brothers - The Inventors of the Automobile Air Conditioner

Here's a little fact for automotive buffs, or just to dazzle your friends.
The four Goldberg brothers, Lowell, Norman, Hiram, and Maxwell, invented and developed the first automobile air-conditioner. On July 17, 1946 , the temperature in Detroit was 97 F degrees.

The four brothers walked into old man Henry Ford's office and sweet-talked his secretary into telling him that four gentlemen were there with the most exciting innovation in the auto industry since the electric starter.

Henry was curious and invited them into his office.

They refused and instead asked that he come out to the parking lot to their car.

They persuaded him to get into the car, which was about 130 F degrees inside, turned on the air conditioner, and cooled the car off almost immediately.

The old man got very excited and invited them back to the office, where he offered them $3 million for the patent.

The brothers refused, saying they would settle for $2 million, but they wanted the recognition by having a label, 'The Goldberg Air-Conditioner,' on the dashboard of each car in which it was installed.

There was no way that Old man Ford was going to put the Goldberg's name on two million Fords.

They haggled back and forth for about two hours and finally agreed on $4 million and that just their first names would be shown.

And so to this day, all Ford air conditioners show --


Lo, Norm, Hi, and Max -- on the controls.
---
What A Wonderful World Hands Show

Australian Magician Raymond Crowe performs a wonderfully entertaining Hand Shadow act set to the song of "What A Wonderful World" by Louis Armstrong.

---
Anna and Jim's Grin
Thanks to Anna and Jim V

| | | |
| --- | --- | --- |
|   |   |   |
|   |   |   |
|   |   |   |
|   |   |   |
|   |   |   |
---
To receive the weekly link to the latest Sunday Family Humour,
send an email to dgwest7@gmail.com saying
subscribe Sunday Family Humour

.
No costs, nothing else needed. Welcome and thank you.
---
More people are making their Amazon purchases through this link,
and helping Sunday Family Humour
Every little helps. http://amzn.to/1TwDiMG

Difference Between COMPLETE and FINISHED
Thanks to Coach

No English dictionary  has been able to adequately explain the  difference between these two words. In a recent linguistic competition held  in London and attended by, supposedly, the best in the  world, Samdar  Balgobin, a Guyanese man, was the clear winner with a  standing ovation which   lasted over 5 minutes. 
 
    The final question was: How do you  explain    the difference between COMPLETE and FINISHED in a way that  is easy to    understand?

Some people say there is no difference between  COMPLETE and  FINISHED.
 
 
  
 Here is his astute answer:
     
 When you marry the right woman,  you are COMPLETE.

When you marry the wrong woman, you are FINISHED.
 
 
 And when the right one catches you  with the wrong one, you are
   
 COMPLETELY FINISHED!!!  
 
  
 He  won a trip around the world and a case of  25 year old Scotch!
---
Views from the Cockpit
Thanks to Spike
 

These astonishing pictures taken from an airplane cockpit reveal what pilots see from above. This image shows a cloud illuminated with lightning between Beijing and Shanghai. Van Heijst said: 'The cloud here seen on our left started to appear on our weather radar only a few minutes

before and started to show off an amazing display of lightning that grew ever more intense. When we got closer, we saw that the cloud was going to burst through our flight path and we had to deviate up to 10km to avoid flying into this cell'

 

 

The scenes are amazing, with thunderstorms lighting up the insides of clouds, lightning streaking across the sky like cracks in a  windscreen, the Northern Lights sweeping uninterrupted across the atmosphere and the galaxy stretching on forever.

This image was taken over Canada

 




 

The pictures were captured by senior first officer Christiaan van Heijst, a 33-year-old from the Netherlands, and his friend Daan Krans

As Van Heijst and his colleague Luca flew over Toronto this July on their way from Chicago to Amsterdam they were treated

t

o a stunning view of a heavy thunderstorm and faint Northern Lights as the icing on the cake

 




 Van Heijst and Krans run a company called Amazing-Aviation, which specializes in eye-catching photos of planes and the views from them...
Van Heijst said: 'When viewing a big storm of Northern Lights or an active thunderstorm I feel very sSmall and insignificant, compared to the raw energy, beauty and size that plays out in front of me.
'The Northern Lights, with its massive strings of coloured light, starting high above the airplane and extending 500km (310 miles) into space, each dancing, vibrating and so fast and furious ,is almost impossible to photograph properly.
 

 

Van Heijst said of this amazing image: 'A beautiful show of Northern Lights over Canada, while a few active thunderstormsare illuminating the atmosphere from below. One of the most impressive things I have ever seen'
 

 

The Milky Way as seen from the cockpit during a flight over the Sinai desert in Egypt

 

 

This stunning image was taken from the cockpit of a 747 cargo plane in India, a canopy of stars making for an incredible view

 

 
 

 'I feel very privileged that I can somehow translate these views with my camera into something that can be shared, viewed and appreciated by anyone.'Flying large cargo planes around the world, Van Heijst takes photos from the cockpit when his fellow pilots are flying, and when the thunderstorms are not so severe as to greatly affect the flying. Van Heijst began learning to fly as a 14-year-old.
............................................................................
 

 
 

 
 
---
Come Fly With Me
Thanks to David M.

---
It's Always a Thrill Having a Winning Ticket
A blonde goes to a restaurant, buys a coffee and sits down to drink it.
She looks on the side of her cup and finds a peel off prize.
She pulls off the tab and yells, 'I WON! I WON! I WON a motor home, I WON a motor home!'
The waitress runs over and says, "That's impossible. The biggest prize being given away was a minivan!"
The not-very-intelligent young lady replies, "No. I WON a motor home, I WON a motor home!"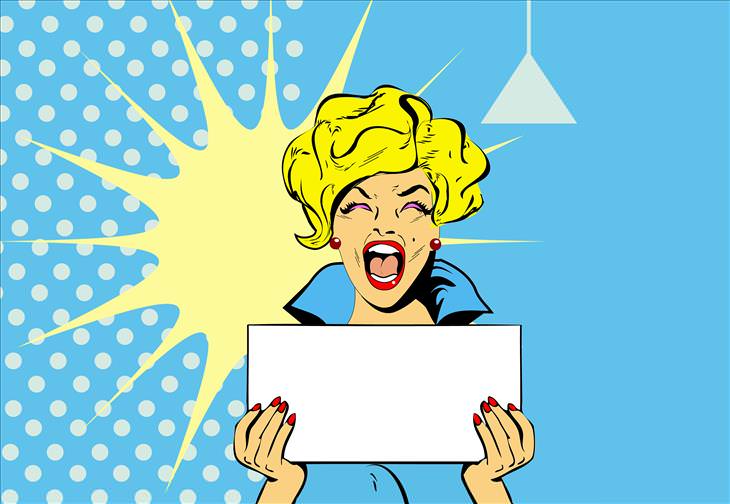 By this time the manager makes his way over to the table and says, "You couldn't possibly have won a motor home because we didn't have that as a prize!"
Again the not-very-intelligent young lady says, "No, no mistake, I WON a motor home, I WON a motor home!"
The not very intelligent young lady hands the prize ticket to the manager.
It reads: "WIN A BAGEL."
---
(if you have any difficulty, such as can't
find

your US State

,
click here for detailed screen-shots)
Donors this week

Timothy B
Jeffry W
Morris B

Any and all help appreciated
Every $1 helps  - thank you

S
ee  here for more donation options

Amazon

: More people are using the Sunday Family Humour referral

to make their Amazon purchases.
Same price and service, but a small commission paid.
Thank you. 
Every little helps.
http://amzn.to/1TwDiMG