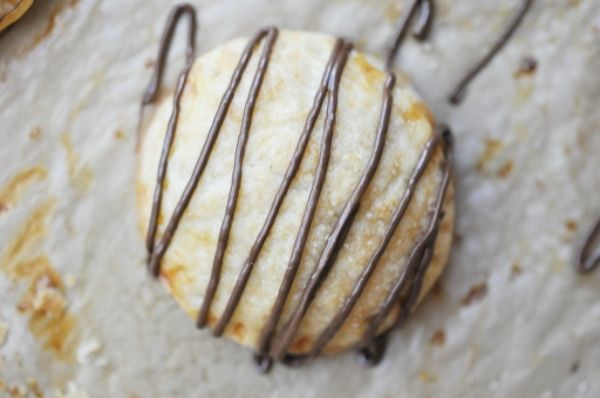 INGREDIENTS
2 and 1/2 cups all-purpose flour 
1 and 1/4 tsp salt
6 tbsp unsalted butter, cubed and chilled
3/4 cup vegetable shortening, pulled into pieces and chilled
1/2 cup ice water
DIRECTIONS
Mix the flour and salt together in a large bowl. Add the butter and shortening.
You can use a <a href="http://www.amazon.com/Orblue-Pastry-Cutter-Stainless-Steel/dp/B00SHJE4XU/ref=sr_1_1?s=kitchen&amp;ie=UTF8&amp;qid=1452116925&amp;sr=1-1-spons&amp;keywords=pastry+cutter&amp;psc=1">pastry cutter</a>&nbsp;to cut the butter into your flour, until you get pea-sized chunks of butter, but I'm personally a fan of doing it with your hands. &nbsp;I make a "show me the money" motion, squeezing the butter and flour between my thumbs and other fingers. &nbsp;It takes a bit longer than using a pastry cutter or food processor, but there are fewer dishes (!) and doing things with my hands makes me feel cooler.
Measure 1/2 cup of water in a cup. Add ice.  and stir it around.  From that, measure 1/2 cup of water-- since the ice has melted a bit. Add 1 tablespoon at a time, and stir with a rubber spatula or wooden spoon after every tablespoon is added. Stop adding water when the dough forms large clumps.
Transfer the pie dough to a heavily floured work surface and sprinkle a bit on top, too. Fold the dough into itself until the flour is fully incorporated and form it into a ball. Divide dough in half. Flatten each half into 1-inch thick discs using your hands.
Wrap each tightly in plastic wrap. Refrigerate for at least 2 hours and no more than 5 days.  You can also freeze these and keep them up to 3 months!