News
Subscribe to posts
S U B U D   U S A
- M O N T H L Y   E - B L A S T -
NATIONAL DEWAN E-BLAST #42                               October 2014
BAPAK QUOTES




As time goes on, the latihan goes deeper and wider, so that every part of our body is penetrated and entered by the life force that is the power of God. Although we do not understand what is going on, eventually we will receive awareness that there has been a change in our understanding.

 

(December 9, 1959, Planegg [59 PLG 1])





God has authority and can supervise everything. Bapak illustrates this by comparing it to someone working on a car. Because God is the warehouse where the spare parts and the screws come from, they are very plentiful. So whatever is wrong is replaced. If it's wrong - replace it. For God indeed is Almighty and is the Maker. (December 13, 1959, Munich, [59 MUC 2])

C O N T E N T S
NATIONAL COMMITTEE 

NEWS




Membership Database Volunteers




REGIONAL/CENTER NEWS




East Coast Gathering




Amani Center Status Report




Subud Boston Gathering


Subud Florida Gathering
Subud South Gathering
WING/AFFILIATE NEWS
New SICA-USA Website


ZONAL NEWS




Cuban National Congress




PUBLICATIONS/MEDIA




October Issue of Subud Voice


WEBSITE LINKS
C A L E N D A R


WORLD LATIHAN: 

November 2, 2am

 Pacific, 

5am

 Eastern
MIDWEST CONGRESS: 

Oct 17-19

, Tiffin, Ohio
MENUCHA RETREAT: 

Nov 6-9

, Corbett, OR (Registration until Oct 7)
SOUTH GATHERING: 

Nov 14-16

, Austin, TX
2015 SUBUD USA NAT'L GATHERING: 

Sept 3-7, 2015

, Redwood City, CA  
MEMBERSHIP DATABASE: VOLUNTEERS NEEDED

 

By Humphrey Williams


The National Committees of Subud USA (past and present) have been making significant efforts to improve our ability to maintain contact with Subud members.  Subud USA recently moved their electronic database of Subud members to an online system called Neon.

Now we are gathering a small team of volunteers to look into providing an online service to groups and regions so that they may use the Neon system to support their own membership lists.  So instead of every group keeping its own list in systems of its own design, we could have a situation where each can update and print its own group list centrally. The central list would be the list used for the national census, for signing up to congresses and for national, regional and group directories. In order to do this we need to understand what the groups and regions really need in supporting their own membership lists.  We hope to acquire and maintain a wish list of features that we can make progress with over time.

In addition to all of this we hope to set up and maintain lists of inactive members who may be interested in remaining in touch with Subud.  To many of us, it feels time to pay attention to these members and make sure they have the option of meeting with Subud again in the future.

We are looking for volunteers to take responsibility for making sure the data is correct and current for some collection of groups and/or regions.  We would also like some volunteers who are skilled at using on line systems of some complexity.  If you care about this then contact Sebastian Tedrow and help us make it happen: <executivedirector@subudusa.org>
EAST COAST GATHERING AT THE NEW AMANI CENTER
The fall East Coast Gathering was held at the new Amani Washington DC Center over the Colombus Day weekend, October 10-12. The group was granted temporary occupancy on the day before the first congress attendees arrived! Some guests who came were Elias Dumit, WSA chair from Brazil; Mary Wold, Subud USA vice chair; and Sebastian Tedrow, Subud USA Executive Director. In all, about 100 members attended, some from as far away as California. Children had the opportunity to go to the local nature center and zoo while Subud members participated in testing, workshops, and latihan. Presentations were given by Subud USA, Subud Youth Activities, Susila Dharma, and the World Subud Association. The young people contributed to the entertainment which included songs, Indonesian dance, and opera. Margaret Kirk led the group in some hymns, and Maia Chisholm played the harp.
Top: Attendees in front of the new Amani Center

Center (L-R): Putting up the Subud symbol; the food provided by DC Subud members

To the Left: Elias Dumit, World Subud Association Chair, performing a ribbon-cutting to declare the Amani Center "open". Participating with him are the four youngest present at the congress: Ben, Hakim, Roderick, and Logan, all 4-6 years old.
AMANI CENTER STATUS REPORT
Temporary occupancy for 30 days was granted to the Washington DC group for their new center. The building was put together in December, built as four interlocking pre-fab units. Work has continued since then to finish the inside electrical, plumbing, and heating/air conditioning systems. According to Durham, North Carolina members who helped with the initial planting this past spring, 90% of the trees put in are thriving. The building has space for latihan on the lower and main levels, and additional office space on the second floor. The task now is to prepare for final occupancy and getting in the floors. The group has just enough funds to finish the house in order to receive permanent occupancy. The 50 bricks earned thus far (one for each donor of $300 or more) were late in arriving, so were not there in time for the opening ceremony. There is a growing list of 5 more bricks for the next order. According to Barbara Thomas, chair of Subud Washington DC, "The process has been challenging -- character building.... And it will continue to be as we make our budget to begin repayment and turn the building into an enterprise."
SUBUD BOSTON GATHERING
Subud Boston hosted its 20th annual New England Fall Gathering on September 20th at the Church of the Good Shepherd in Acton, MA. Twenty-five members from five of the six New England states as well as New York and Maryland attended (16 men and 9 women). Center and regional members had time to see one another again and to meet new people. There was time for latihan, testing, and dining together pot-luck style.
SUBUD FLORIDA GATHERING
The Subud Florida Fall Gathering was held in Nokomis, FL over the Sept. 27-28 weekend at the new home of Gilbert and Veronica (built single-handedly by Gilbert!).  Eighteen members attended, including Regional Helper, Lucas Boladian. Two men were opened: Damon Castro and Geoffrey Cottrell. 

On Saturday

, after latihan, there was a pot luck lunch, then more latihan and testing, and a business meeting which included national congress updates, the Elderberry initiative, Subud East Coast News, and Florida updates. Torrential rains came 

on Saturday

 night, but 

Sunday

 brought more sunshine, latihan, and testing.
SUBUD SOUTH GATHERING
The Subud South regional gathering will be held on 

November 14-16

 in Austin, TX at the Austin Friends Meeting House. Contact Rosina Newton if you are interested in attending.
NEW SICA-USA WEBSITE
The new website for Subud Cultural Association in the USA is now online. Included on it is the video of the workshop Subud-USA presented at the World Congress in Puebla, Mexico, plus lots of other new videos and Subud artists of all kinds. A big thank you to the webmaster, Andrew Morgan, for creating the website.  You can check it out by going towww.sica-usa.org
CUBAN NATIONAL CONGRESS
Within the last year, Subud Cuba (one of the countries in our zone) received recognition as a religious organization from its government. Their national congress will be held in Havana from 

November 28 - 30

. Subud USA will facilitate getting travel documents for U.S. members who may wish to attend. Committee Councilor, Muftiah McCartin, investigated the U.S. regulations and found that it permits a U.S. based religious organization that has an affiliate in Cuba to send members of its organization to Cuba to attend meetings. Contact Muftiah at muftiah.mccartin@gmail.com for more information. She will provide you with a letter describing how your trip complies with the religious travel guidelines. You can use that letter to buy a plane ticket from a licensed U.S. charter company that flies to Cuba. You must carry a copy of the letter on the trip as immigration or customs officials may ask for it upon your return to the U.S. The charter service you choose can help you obtain a Visa from the Cuban government.
OCTOBER ISSUE OF SUBUD VOICE
The October issue of Subud Voice includes an article about what is happening in Lewes, England. Recently, Subud members made a submission to the local council for the development of a project called the St Anne's Project. The submission was selected as the winning project but it immediately ran into criticism and opposition by others in the community, particularly other groups which had also bid but lost. The situation has put forth a whole range of issues important in Lewes at the moment, but also of general importance in Subud. Annabella Ashby, chair of Lewes, has written a concise and clear report of the situation. The October issue also continues to bring the flavor of the World Congress and its follow up in words and pictures: article by the new WSA chair, Elias Dumit; the soaring price of KGC stock; stories of people's success; the Peace sculpture bequeathed to Puebla; what happened with Subud Youth at Congress?; news from MSF; Subud center stories from Australia. Subud Voice is still free to everyone because there are still not enough subscribers.  Click here to download the October issue and to subscribe.
The name Subud® and the Seven Circles symbol are registered marks of the World Subud Association.
Copyright © 2014 Subud Midwest, All rights reserved. 
Your October Eblast 

Our mailing address is: 


Subud Midwest
News from Subud East Coast
Subud
East
Coast
October/November 2014 Newsletter
Ribbon cutting ceremony to commemorate the opening of the Amani Center
SUBUD EAST COAST GATHERING




The East Coast Gathering at the new Amani Center in Maryland hosted by Subud Washington DC was a resounding success.  

Over 100 members, some from as far away as California attended the event which was held from October 10th through the 13th.  Children had the opportunity to go to the local nature center and zoo while the rest of us participated in testing, workshops, and many beautiful latihans.  Presentations were given by Subud USA, SYA, Susila Dharma, and WSA.  Entertainment was plentiful with the youth participating in songs, Indonesian dance, and opera.  Margaret Kirk led the group in some hymns and Maia Chisholm soothed us with her beautiful harp playing.  Throughout the weekend we feasted on delicious food provided by the DC members including a beautifully catered event 

Saturday

 evening provided by Debbie Machado-Santos.  The event was truly a blessing.
Amani at night - Subud symbol above the doorway was a special gift crafted by the Subud Durham Center.
Subud Boston Gathering
Subud Boston hosted its 20
th
 annual New England Fall Gathering on September 20
th
. It took place at the Church of the Good Shepherd in Acton — northwest of Boston — on a sunny 
Saturday
. A hint of autumn was in the air. The leaves on some surrounding trees were beginning to change color. 
Twenty-five members from five of the six New England states, as well as New York and Maryland, turned out to spend the day in each other's company. There were 16 men and 9 women in all. Ample time was set aside for latihan and informal testing. 
The occasion also was an opportunity for scattered regional members to see one another again after some time apart, or for others to meet new people from the greater Subud community. Richard Douglass, a member from Westchester County, New York, helped with that by contributing his calligraphist's skills and writing out each participant's name, in Old English letters, on his or her stick-on badge. 
Participants broke for lunch in between latihan sessions. They enjoyed a bounty of potluck offerings. These included a heaped tray of corn on the cob and a pair of gorgeous apple pies, which Subud Boston Chairman Cassidy Sterling had baked from scratch early that morning. 
Altogether it was a lovely day. But it could not have happened without the hard work and leadership of Cassidy and fellow Boston members Emmanuel Aronie and Vida Fruebis. 
— Imran Vittachi 
Subud Florida's Fall Gathering, Nokomis FL

September 27-28th, 2014

 

Saturday

 started the sunny day out with arrivals, approx 18 in all including special guest and traveling RH, Lucas Boladian. Latihan followed, with two new members opened that day ( helpers: Lucas, RH Hussein Aldis, helper Jayadi Nash for new members: Damon Castro and Geoffrey Cottrell).

Pot Luck Lunch was bountiful and the generosity of Gilbert and Veronica was an amazing blessing as it was held at their brand new home ( built single- handedly by Gilbert!).Thank you!!!

More Latihan and testing and a brief, required business meeting ensued ( to include Nat'l congress updates, Elderberry Initiative, SEC news and Florida updates chaired by Albert Wooster). Tropical, torrential rains came and the group continued it's Kedjiwaan activities into the evening staying put. 

Sunday

brought more sunshine, Latihan , Kedjiwaan times and testing to finish out a perfect weekend. A Great Gathering!

- Roseanna Ovington
CUBAN NATIONAL CONGRESS
Within the last year, Subud Cuba (one of the countries in our zone) received recognition as a religious organization from its government.  They are excited to host their first national congress in Havana right after Thanksgiving, and they extend a warm invitation to their Subud USA Brothers and Sisters to attend.  Subud Cuba expects approximately 20 Cuban members to attend.
USA Committee Councilor, Muftiah McCartin, investigated the U.S. regulations and found that it permits a U.S. based religious organization that has an affiliate in Cuba to send members of its organization to Cuba to attend meetings.  Subud USA will provide you with the necessary travel document.  Canadian Committee Counselor, Alejandra Martinez, will facilitate your communication with Subud Cuba so they know of your arrival and can help you book a room and make travel arrangements from the airport to the Congress. 
The Congress will be held November 28 through the morning of December 1 in the centrical place of del Vedado in La Habana (http://en.wikipedia.org/wiki/Vedado).  This is the central business district in the city of Havana.
If you would like attend to Subud Cuban National Congress, here is what you need to do:
1.      Obtain a letter from Subud U.S.A.:  Contact Muftiah McCartin at muftiah.mccartin@gmail.com.  She will provide you with a letter describing how your trip complies with the religious travel guidelines. You will need this letter to book your flight, and you must carry a copy of the letter on the trip as immigration or customs officials may ask for it upon your return to the United States.
2.      Book your flight:  Using the letter that from Subud USA, book a flight via a licensed U.S. charter company that flies to Cuba (approximately 12 flights a day from various U.S. cities to Havana).  Here is the list of carriers (look for Carrier Service Providers -- CSP):  http://www.treasury.gov/resource-center/sanctions/Programs/Documents/cuba_tsp.pdf.  You can use any of them, but the first CSP listed, ASC International USA in Tampa has been informed that Subud USA Members may be calling to book a flight.  Contact Mr. Dana Reed (813) 298-0454.    
3.      Obtain a Visa from the Cuban Government: Although Subud Cuba has offered to assist you in obtaining a Visa, Muftiah strongly urges you to obtain your visa via your charter company.  They do this all the time and can do it efficiently.  If for some reason the charter company cannot help with your visa, contact the Cuban Consulate in Washington, DC http://www.cubadiplomatica.cu/sicw/EN/Mission/ConsularSectioninWashington.aspx.  The Cuban government will charge a small fee.
4.      Let Cuba Know You are Coming and Arrange Lodging:  Contact Alejandra Martinez at martinezalejandra011@gmail.com.  Let her know when you will be arriving, and she will coordinate your visit with Subud Cuba, who will assist you with travel from the airport to the Congress and with obtaining lodging. 

EAST COAST GATHERING
Columbus Day Weekend - October 10th - 13th, 2014
At the Amani Center , 4216 Howard Road Beltsville, MD20705
For registration please click
https://events.r20.constantcontact.com/register/eventReg?oeidk=a07e9kbitzw8d23296f&oseq=&c=&ch=
Cost:
$60.00 which includes lunch and dinner both Saturday and Sunday. $30.00 for those under 17 and free for children under 7.
Accomodations:
Hampton Inn: $112.00 including tax. Has an indoor pool, shuttle, hot breakfast. 301-345-2200 for reservations/ Group Code-SWD (price in effect until Sept. 10th only).
Comfort Inn:  $105.45 including tax.  Hot breakfast but no shuttle or pool.  Extra cot is $15.00. 301-572-7100 for reservations.  Identify yourself as part of the Subud East Coast Regional Conference for this pricing.
Camping is available at Twin Oaks and breakfast will be provided for $3.00 per person.  Please contact Barbara Thomas at 410-867-2473 for more information or to reserve a spot.
Click here for a tentative agenda for this Gathering!
 
Subud World Congress 2-17 August 2014, Puebla, Mexico
The main focus of this congress will be the Latihan:
Our deeper understanding of where we are today, individually and as a group.
The fruits of the Latihan for each of us, and how do we wish to express this in the world.
Outreach and interactivity with the people of Puebla, who are opening their town to us with great generosity.
2


Months
2


Weeks
4


Days
10


Hours
53


Minutes
14


Seconds
COUNTING DOWN TO CONGRESS!
THE SUBUD USA 2014 NATIONAL CONGRESS
Robert Morris University near the Pittsburgh airport
May 22 - 26
EARLY BIRD REGISTRATION IS EXTENDED UNTIL APRIL 10th
(RMU took much longer than expected to negotiate our contract and we got a late start; thus, we are behind in registrations and hope the extended discount will help.)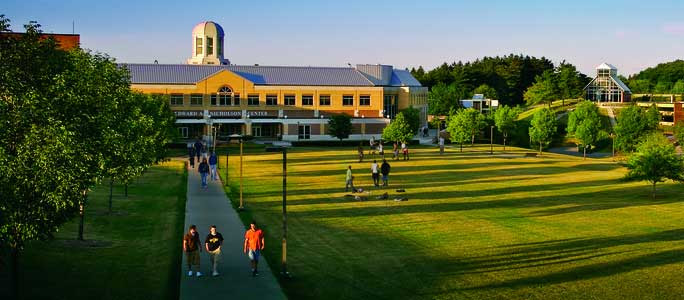 Congress Registration:
So there is still a chance to register at the Early Bird Rate. To register online, first set up your account in our new online data base. Click on the link below, put in your email address, and create a login and password. You are then taken to a welcome page. At the top right of the welcome page is a drop down menu, "What would you like to do?". Select "2014 Subud USA National Congress" from this menu.
https://www.z2systems.com/np/clients/subudus/setLogin.jsp?secureId=sH88N1IkmNw%3D&
If you have any problems setting up your account or registering contact Sebastian Tedrow executivedirector@subudusa.org
Area Hotels
We have very few beds left in the University Apartments. Once they are gone you will have to make your own hotel reservations for the National Congress. These are the recommended choices near Robert Morris University.
Hampton Inn Pittsburgh Airport   Phone 412-264-0020 Call hotel directly to get Subud rates
Located: 8514 University Blvd Moon Township, PA 15108
They have a shuttle from the Airport and have an agreement with Robert Morris to provide shuttle service between the hotel and Robert Morris University.
 Ask for the Subud rate of $94 pe night including breakfast  when booking.
La Quinta Inn  Phone: 412.269-0400  Call Hotel directly
 Located: 8507 University Blvd Moon Township, PA  15108  a little over a mile to RMU.
This hotel has an airport shuttle and we are trying to work something out for a shuttle service between the Hotel and Robert Morris.
Americas Best Value  Phone: 412-604-2378  Book on line or call hotel directly
Located: 8858 University Blvd Coraopolis, PA 15108 About 2 Miles to RMU
This Hotel has an airport shuttle, but they do not have shuttle service to Robert Morris.  This option is for individuals driving to the congress.
More sightseeing options:
Falling Water House by Frank Lloyd Wright

Andy Warhol Museum
More Workshops:
Current video clip and films on 26 funded projects of SD USA

Organic Food: examining healthy eating in our own lives and in relation to SD projects

Passing On: passing on in our own lives, passing on a better world to the next generation, passing on our resources to help sustain SD USA
Dear Helpers and Committee members,
All area committee members and helpers are invited to a kedjiwaan day,
March 22nd
at the Twin Oaks house in Beltsville.   We have a visiting National Helper, Alexander Boyer, hopefully a Regional Helper and also an International Helper, Elaina Dodson.  The purpose of this day is to do latihan together and test questions that will provide guidance concerning our helper and committee work.   Below is the schedule for the Dewan Day. We have planned the morning for the whole dewan, helpers and committee, and the afternoon for just helpers. 
10:30
Helper and committee latihan and testing. 
1:00
Helper latihan and testing.  
With love, 
The SWDC Dewan
Dear Brothers and Sisters,
This
Sunday, 3/16

, following

1:30

latihan
at Twin Oaks (4300 Howard Rd. Beltsville, MD)
, we will have a time for sharing among all present on the question of: "How do I live the latihan?" Or in other words: "How do I discern my Guidance and bring it into my daily living?"--Barbara Thomas to facilitate.
Sunday 3/23
, our regional and national helpers will be at Twin Oaks and all are invited for a special time of 
11:00 a.m.

--latihan and kedjiwan activities
 

12:30

-- break for potluck lunch and fellowship and a walk-through of the new Subud Washington DC Center--newly named the Amani Event Center
  Afternoon activities following
Sunday 3/30

--following

1:30

latihan will be reading of Susila Buddhi Dharma
--Soemantoros to facilitate.
Please join for whatever you can.
Blessings,
   Barbara  
RSVP NOW to let us know you're in for April 18-21!
Do you know what FOMO is?
Fear Of Missing Out.  In other words, what will descend upon you if you miss this opportunity.
To all Subud Youth and young at heart:  
Please join us
 April 18-21
for a weekend of friends, fun, and productivity as we put some of the important final touches on the new Washington, D.C. Subud Center.  
You provide the hands and the smiles, and we'll provide the latihan space, meals and amenities, next-door shelter, local transportation... and LOTS of appreciation.
What kind of work are we talking about, you ask?
We need your help with planting the trees and shrubs (lots of them) that are according to code for this area and must be planted in spring.  We'll have all the plant material ready to go.

For the more skilled enthusiasts, there is a deck to be built, 2 fences to put up, and some walkways to work on.  If the weather threatens outdoor work, there is painting and other fun inside tasks (to be determined).
And guess what?  Subud Durham, an energetic and spirited bunch, is already in—they're sending a whole team of young and older skilled builders to help shoulder the load.  If you've met them, you know what fun they are.  If you haven't, 
you should
.
Bring families, friends, sleeping bags and pillow, music, earphones, good stories and jokes—and be part of this barn-raising effort.  This is your Subud Center—for all and for everyone—a true legacy for the next generation.
If anyone is traveling by air or train (both are BWI Amtrak station/airport), please call us so we can arrange transportation (Barbara Thomas at 
410-867-2473
, the Alkaitises at 
410-647-3793
).
Thanks, and we are all looking forward to working together.  #TeamSubud for the win!
Love,
Alex for the SWDC Group
Amani — Skyping with Subud DC
During "High Tea" at the Kedjiwaan Day on February 9th, Skyped the Subud group in Washington DC, who were holding a meeting the same day. I had brought my laptop and a hotspot, so we were able to make it a video connection. I don't usually like talking with video. It makes me feel self conscious; but in this case it was just the right thing. We were able to see our friends in Washington and, while there wasn't enough time for real conversations, it was great to see their faces and give a wave back.
Barbara Thomas in Washington had suggested the call. Subud Boston had donated some money for the new Subud House in Washington so the ostensible reason it was to make the donation personal, but the great part of it was just to make the connection. Barbara wrote and sent some photographs of the new house:
Dear Cassidy,
It was fun to see and talk with the Boston crowd on Sunday Feb. 9. Here are a few pictures of the recent construction. The fully-built house is the one where we have been having latihan for the last several years — "Twin Oaks" — which is right next door.
We have selected a name for the Center — Amani Event Center. Many names were submitted and a group of five, nationally, whittled it down to six names. From those, we voted and decided on this one. Here was the discussion: "Amani Event Center," The meaning is excellent and very light. Also, it is like a high-end brand name, Armani, (also Italian). "A" names are strong names. We can quote the meaning to clients and it both fits Subud in its content and is marketable. Helpful that the name is found in many cultures. Short and easy to say and to remember. Another Subud center is called… Amanecer which is Colombia. (it means dawn.) Very close.
From Mehdi and Laura: "Amani" The name Amani is of Arabic origin, meaning "believer". It is also of African origin, meaning "peace". The meaning of the name Amani is Security, Trust. The origin of the name Amani is Persian Amani can be a name of arabic origin, written as أماني, in which case it can mean 'wishes', 'aspirations, wishes' or 'an aspiration, a desire'. It can also be an unisex name meaning 'peace' in Kiswahilli.
Thanks to you and Boston for your support,
Barbara
(Barbara Thomas)
---
Click on an image to see the large version.
This entry was posted in
Features
,
Local News
,
Photographs
,
Subud News
and tagged
Housing
,
Subud Houses
,
Subud Washington DC
by
Cassidy Sterling
. Bookmark the
permalink
.
Leave a Reply