Can I tether my computer to my Straight Talk Cellular from Wal-Mart Phone?
The software in the Walmart Straight Talk phones has been modified so you are not able to tether you computer to your phone. The terms of the agreement specifically state you cannot use your phone for your computer.
Tracfone Straight Talk Frequently Asked Questions or FAQs.
The $30 "All You Need" plan with One Thousand Minutes, One Thousand Texts and Thirty Meg of Data is the best value in Nationwide prepaid minutes.
Check out
Straight Talk Wireless Nationwide for only $45 a month
The New Straight Talk Reserve Plan
When you purchase your card from the website you will have the option of adding your card to your "Reserve." If the card is added to your Reserve then on the expiration date Straight Talk will add your card to your account. This will simply keep your account active.
Reconditioned Straight Talk Pay as you go Phones
The only place to get refurbished Straight Talk phones is the website,
Straight Talk.com
. Usually you can save between twenty and forty per cent on your phone purchase by buying a refurbished phone. What type of Service Cards and Plans does Straight Talk Cellular from Wal-Mart offer?

Walmart Straight Talk offers two 30-day Service Cards and Service Plans:
The $30 All You Need Plan with 1000 Minutes, 1000 Messages plus 30MB of data for Mobile web Access,
 The $45 Unlimited Plan with Unlimited Minutes, Unlimited Messages & Unlimited Mobile Web Access.
One of my favorite quotes:
Character, in the long run, is the decisive factor in the life of an individual and of nations alike. Theodore Roosevelt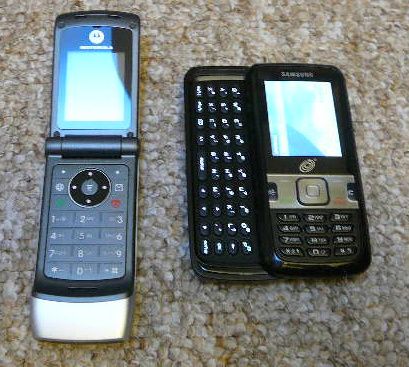 Motorola W385 and Straight Talk Samsung R451c
Straight Talk Prepaid Wireless Review
. How does the New Straight Talk Prepaid Wireless Plan work and how does it compare to my Contract Plan?
How Tracfone Wireless Works
The largest prepaid pay as you go cell phone company in the United States. How does their prepaid plan work. How to get a free Tracfone phone.
Tracfone Nokia 2126i Single Rate