Here are some Straight Talk Wireless Problems

No Streaming Video even with Unlimited Data
Customer Service is through Tracfone

Customer Service is Poor compared to Contract Plans
No Retail location to get Customer Service

Tethering your computer is not allowed even with the Unlimited Data plan
No Droid available yet
No Iphone available
No Android Smartphones available--Androids are Now Available at Straight Talk.com
No Microsoft Software Smartphones
You can only use Straight Talk Phones, you cannot use a phone you already own

For any Straight Talk FAQs you may click on the articles listed down the left  side of this page. 
To get the best deal on a New or Refurbished Straight Talk Phone 
Unlimited Talk and Text Nationwide for only $45 a month
.
Curing Straight Talk Wireless Problems
With some troubles you are going to have to call Straight Talk Prepaid customer service. Most the Straight Talk Prepaid phones use the Verizon wireless Network consequently any time there is a issue it will refer to Verizon Wireless. But Veirzon Customer Service will be unable to help out with your Straight Talk Wireless smart phone dysfunction. Straight Talk Customer Support number is 1-800-403-2355.
I would recommend that you be patient with their support services. Contact customer support if you have lots of time, it might take half an hour or longer for the customer service rep to handle the issue. I've had phone issues that needed more than one call to solve.
Have your cell phone number, and also the Serial number of the handset written down to give to the support services agent.
The serial number of your Straight Talk Wireless mobile phone will be located within the menu of your phone or underneath the battery pack in the back of the phone.
Straight Talk Advantages
 You do not have to have a Credit Check Required

  There is no Activation Fee
No Roaming charges

No Contract to Sign
Nationwide Coverage on the Verizon Network

 No Early Cancellation Fees
No Reactivation  charges if you let your subscription lapse

No credit reporting

More Phones being release regularly
Touch Screen Smart Phones are now available
Wifi phones now available so you can Search the web without cell coverage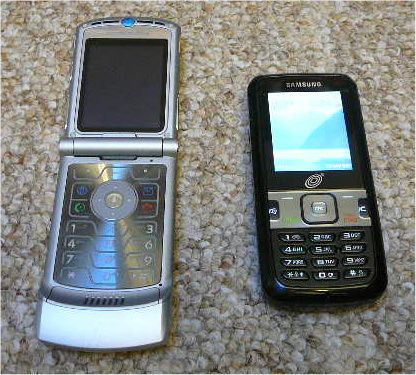 Moto Razr V3 and Samsung R451c
How Does Straight Talk Unlimited Work?
The latest Nationwide Prepaid Plan from Walmart, Verizon and Tracfone $45 per month!
Cell Phone Reception with Net10 Wireless
. Many prepaid phones do not allow roaming. Check out how Net10 reception compares to other prepaid phones like Verizon Prepaid, At&t Go Phones and T-Mobile Prepaid.
Verizon Prepaid Text and Picture Messaging