Welcome to Our Review Site!
Disclosure: We are a professional review site that receives compensation from the companies whose products we review. We have tested and reviewed the equipment or services ranked here. We are independently owned and the opinions expressed here are our own.
What information will I need to give Tracfone Straight Talk in order to port my number?

You need to provide the following information:
* The phone number to be transferred.
* The account number or service PIN from your current phone service provider.
* The last 4 digits of your SSN.
* Create a Straight talk Account.
* Accept the Terms and Conditions of Service.
* A Service card or plan at the time of Activation.
What is Local Number Portability or LNP?
With LNP, it is possible to maintain the same cell phone number when changing to another cellular carriers or between wireless and land line companies. You will only be able to transfer your telephone number to another service provider in your local market.
The Federal Communications Commission has issued rules mandating that carriers must implement LNP starting November 24, 2003, in the top 100 Metropolitan Statistical Areas (MSA).
Take a look at
Straight Talk Nationwide for only $45 a month
Reconditioned Straight Talk Pay as you go Phones
The only place to get refurbished Straight Talk phones is the website,
Straight Talk.com
. Usually you can save between twenty and forty per cent on your phone purchase by buying a refurbished phone. Can I use my Straight Talk phone in Canada or Mexico? No, just barely over the border you might still be able to get service from the Verizon Towers near the border but further into Canada or Mexico you won't be able to use your phone.
One of my favorite quotes:
Liberty cannot be preserved without general knowledge among the people.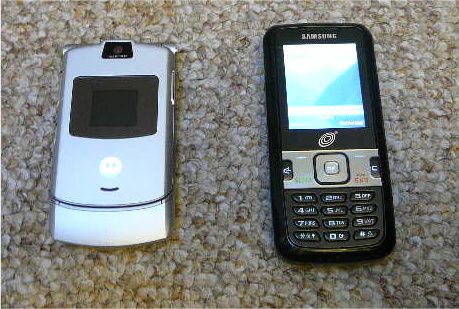 Net10 Refill Tips
and Examples of how Net10 Roll Over Works with Monthly and PAYG Service.