Steadfast Gundy Y18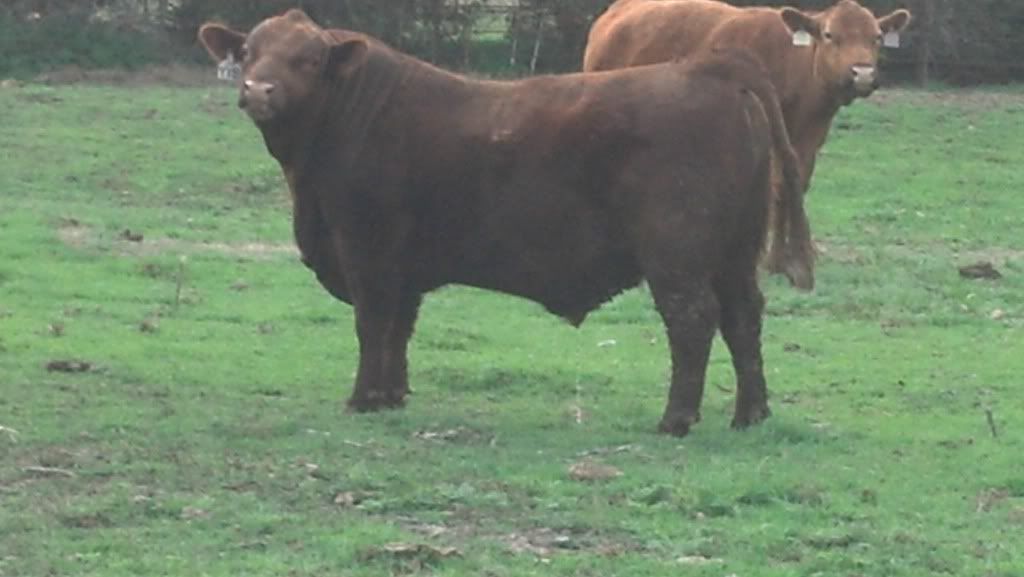 "Gundy" is a long-yearling that was turned in with the heifers at 11 months of age. Has put on muscle and body condition while being with the females since, with only grass or grass hay, no grain or feed pellets. Tested free of Trich and OSF. His sire, Steadfast Boaz W93 (pictured at the bottom of this page) sold in 2011 KS Beef Expo and his dam has a 104.4 MPPA. Dam is a deep bodied, good uddered, direct daughter of Julian B571. If we had to rebuild our cowherd with only three of our cows, his dam would be one of them. Gundy has natural thickness, with smooth and fluid movement. Some bulls just know they are a herdbull. This guy is one of them. His CED EPD is in the Top 5% and CED EPD in the Top 11% and a high HPG EPD.
Click
here
for a video of Steadfast Gundy Y18 taken on 3-16-2013.
SPRING 2013 EPD's:
 

 CED

BW 

WW 

YW 

Milk 

TM 

ME 

HPG 

CEM 

Stay 

Marb 

REA 

Fat 

 EPD

 11

-2.9

 

48 

71 

19

43

1 

11

7 

14 

0.37

-0.08 

0.01 

 Top %

5

17

 

 

 

 35

21

19

12 

 

 

 
Semen is available on Gundy for $20/unit. Free shipping within the continental United States on orders of 30 or more straws. Volume discounts available.  Please see our "For Sale" page for semen pricing and more information. Semen can be combined on all of our sires to make a minimum of 30 straws for free shipping.