Steadfast Boaz T71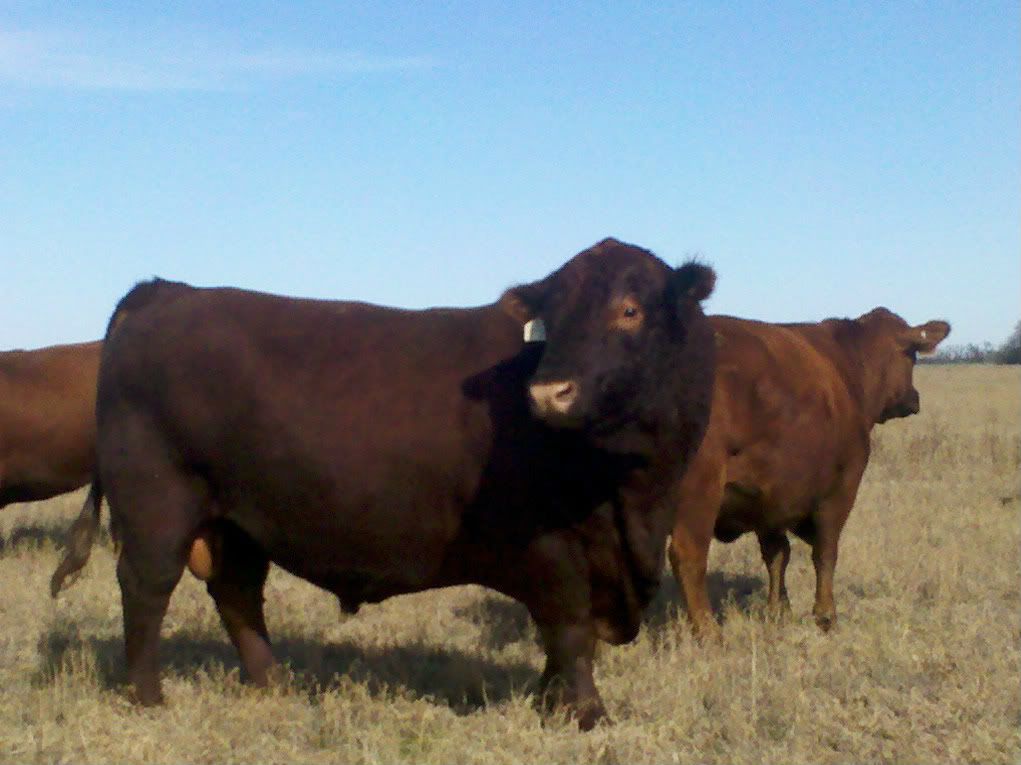 Co-owned with John C. Oswald & Sons of Hutchinson, Kansas
Boaz has been tested free of the Ostepetrosis gene.  He is OSF.  Boaz is a 2/25/2007 double-grandson of TR Julian LT142.  Since semen on LT142 has become nearly non-existant some are looking at Boaz as being LT142's successor. We feel so strongly about Boaz that we consigned what LT142 semen we had left to the Bet On Red sale in Reno, Nevada in November 2011. Rhodes Red Angus bought it for $1,200/straw.  We would not have let go of our LT142 semen if we didn't have Boaz.
Boaz calved unassisted at 75# out of a first calf heifer. His dam, a daughter of LT142, was the high-selling open heifer at the 2006 Mushrush-Beckton joint sale. Those that have seen her have commented favorably.  To say that she knows how to stay in shape is an understatement.
We feel so strongly about Boaz and his dam that we mated Boaz back to his dam.  The result made us smile larger every day.  He was born October 10, 2009 and was named Steadfast Lazarus W94.  He was purchased by a commercial cattleman when he was 9 months old. We set up the same mating again and received another bull calf on September 5, 2010 and was named Steadfast Bailor X06.
 
Boaz is sired by a son of LT142, Mushrush Rocket P016, the high gainer of his contemporary group and the high-seller in the 2005 Mushrush-Beckton sale. Unfortunately P016 sired only a few calves before suffering an injury. We are fortunate to have a son of P016.

SPRING 2013 EPD's:
 

 CED

BW 

WW 

YW 

Milk 

TM 

ME 

HPG 

CEM 

Stay 

Marb 

REA 

Fat 

 EPD

 12

-4.0

 

60 

88 

11

41

1 

12

8 

15 

0.21

-0.20 

-0.01 

 Top %

9

16

 

 

 

 37

24

19

5

 

 






Boaz may be able to do a lot for quite a few cow herds.  Semen has been purchased by both registered and commercial cattlemen in Colorado, Montana, Nebraska, North Dakota, Kansas, Iowa, Missouri and Oklahoma, with inquiries as far away as Mexica, Panama, South Africa, Uruguay, Australia.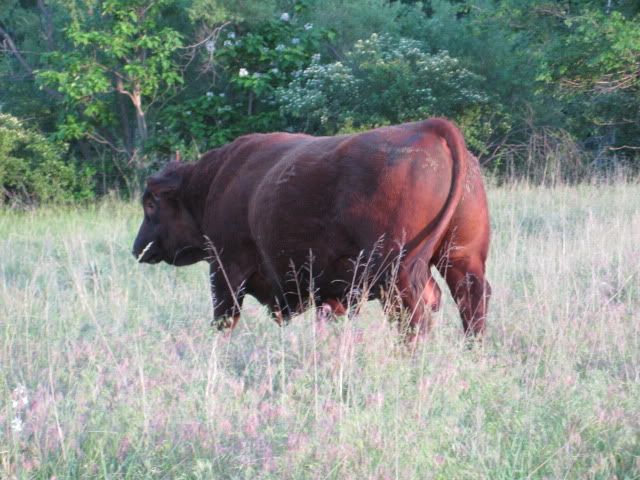 Boaz is 55" to 56" tall depending on who measures him.
Enthusiastic reports have been received about Boaz-sired calves at many other locations as well.  Please contact us for a location near you that has Boaz calves on the ground.  You are going to like what you see.
Boaz has been mated not just to Red Angus females, but also black Angus, Hereford-cross, Shorthorn-cross, Gelbvieh and Balancer females.