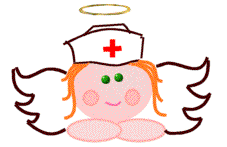 DENISE RINAUDO-DINATALE RN  

         OFFICE HOURS:   MONDAY- FRIDAY 10AM - 3PM 

                    St.philipschoolnurse@gmail.com    
Hi my name is Denise Rinaudo-DiNatale. I am your child's school nurse (Nurse Denise) and have been working at St.Philip's since 2008. I am licensed both in NJ and NY as a Registered Nurse. My background in nursing includes Critical Care (ICU), ED, PACU as well as private duty nursing specializing in the care of critically ill children with special needs. I am currently continuing my education and working toward my Masters degree in Nursing.
I have two sons who also attended St. Philip Prep and are currently enrolled at Villanova University. 
Feel free to email me with any questions / concerns or call my office between the hours of 10 am - 3 pm.
Nurse Denise