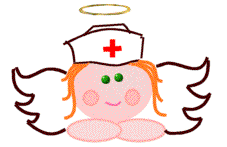 HI MY NAME IS DENISE RINAUDO-DINATALE AND I AM YOUR CHILD'S SCHOOL NURSE.  I AM REGISTERED WITH THE STATE OF NJ AND NY AND HAVE BEEN FOR 15 YRS.  MOST OF MY NURSING CAREER HAS BEEN IN THE CRITICAL CARE FIELD.  I HAVE WORKED IN THE ICU, ER, RECOVERY AND ALSO AS HEAD NURSE OF A STEP DOWN RESPIRATORY UNIT.  I LOOK FORWARD TO CONTINUING MY EDUCATION AND WORKING TOWARD MY MASTERS DEGREE IN NURSING IN THE NEAR FUTURE.
IN ADDITION TO MY HOSPITAL EXPERIENCE I HAVE ALSO WORKED AS A PRIVATE DUTY NURSE WORKING WITH CRITICALLY ILL CHILDREN.  I HAVE TWO SONS WHO ALSO ATTENDED SPS.  I'VE BEEN WORKING AT SPS SINCE 2008 AND HAVE ENJOYED EVERY DAY HERE AND LOOK FORWARD TO MANY MORE.  
 OFFICE HOURS:   
MONDAY - WEDNESDAY 
9:30AM-3PM                                  
THURSDAY - FRIDAY 9AM-3PM
 DENISE RINAUDO-DINATALE R.N.