Feeling a bit sluggish this spring due to the slow approach of spring? Get back in the groove with a weekend Training Camp!

SplashnDash

, in partnership with

TriNL

, is pleased to offer a triathlon training camp in St. John's Newfoundland, July 25, 26 & 27, 2014. Alongside the two certified SplashnDash triathlon coaches, our guest coach is today's legendary coach, multiple ITU world champion, multiple ETU European champion, Ironman and triathlon coach 

Spencer Smith

!




Registrants must be able to swim, bike & run.




If you're already registered for the Tely Ten, not to worry, as that could be considered your run session on Sunday morning.




Please note that registration has been capped at 20 athletes to ensure an intimate, small group setting.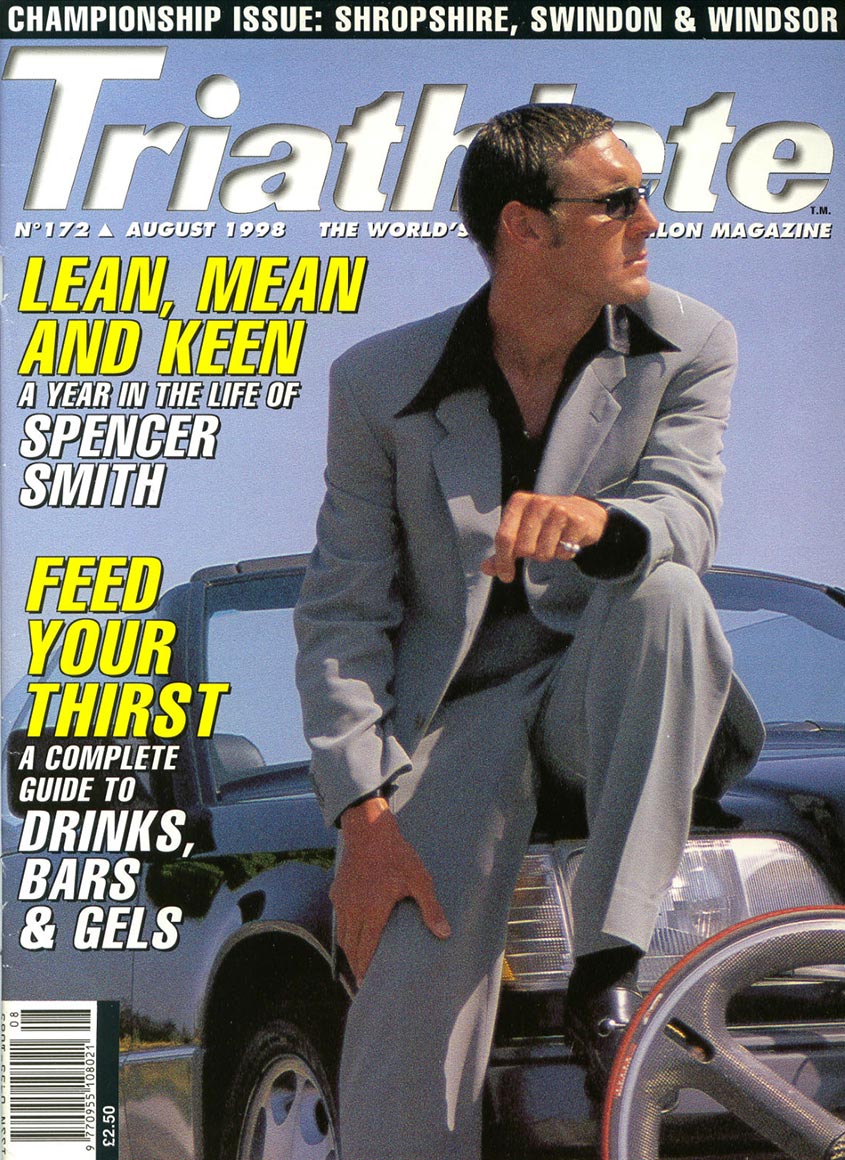 Spencer, profiled in the
Feb, 2014 issue of Triathlon220 magazine
as their number one pick for top legend in Triathlon, says coaching has taken center stage for him now.
"I learned an enormous amount about coaching from my old coach, Bill Black. I was very fortunate that he
really cared about me and he was very professional. He would never leave any stone unturned. That's probably the greatest thing I learned from him – that knowledge is power. I get a huge amount of pride seeing my athletes do well, whether it's winning a race or just improving their performance. It makes me feel great. I really care about them, hopefully in the same way that Bill cared about me. I feel blessed that I can pass on my knowledge and experience of the sport I love."
The coaches of SplashnDash have trained with Spencer in the French Alps & found him to be not only very knowledgeable, but extremely approachable and downright affable! We're certain that you'll find the same when he works with you on your training.
Sorry this camp is full !!! Please contact Christiane@splashndash.ca if you want be put on the waitlist.
This St. John's Training Camp is a follow-up camp to the highly successful  2011 SplashnDash St. John's Training Camp with Paul Newsome, another well-known Brit, working out of Perth Australia and founder & coach of SwimSmooth. While that camp was Paul's first North American Training Camp, he offers camps in Britain, Mallorca, Morocco and Australia.
What's involved in a training camp?
Date: July 25 – July 27, 2014
What's included:
3 days of structured training camp, fully supported with certified triathlon coaches.
A maximum of 20 participants under the watchful eye of the coaches
Coached swimming in a outdoor heated pool
Coached biking in three separate pace groups
Coached run sessions
Coached transition sessions
3 structured workouts/day (including bricks) 
Support vehicle
 Typical Training Day (note the schedule is always fluid!!) 
8:00 am - Swim Clinic
8:30 am - Swim Session 
9:30 - Swim Assessment
10:00 am - Bike Clinic
12:30 pm - Lunch Break
2:00 pm - Run Clinic
2:30 pm - Run Session
3:30 pm - Afternoon Break
4:00 pm Transition Clinic
6:00 pm - Supper Break
Cost:  3 Day Camp - $250/person (minus $50 discount for current TriNL members)
(plus HST and Paypal fees)