Religion Laid Bear by Alan Leddon
As the definitive guide to Arctolatry, Religion Laid Bear introduces the ancient veneration of the bear to modern life - and shows that it is still relevant for modern people.
Reconnect with our ancient deity of Sun, Vegetation, and Underworld with 38 shamanic practices, a versatile solar ritual, and explanations of how 50 mythological figures relate to the bear myth. Also included are do it yourself instructions for making your own ritual tools and a chapter of living and growing within a Pagan or Heathen community.
We pledge to donate a portion of the proceeds from the sale of this book to charities that help protect bears from atrocities. (see chapter 9)
Click on the cover to order. Also available in downloadable formats including e-readers 
here
.
Honoring Sigyn by Galina Krasskova
This devotional to Sigyn, the Norse Goddess of Constancy, Familial Duty, and Quiet Strength, includes the surviving lore about Her as well as a considerable body of modern experiences from several devotees to Her. Additionally, there are several excellent recipes for foods and for a bath oil, and a mini-devotional to Her son, Narvi.

This beautifully written guide offers an opportunity to connect with an incredible Goddess who really is an inspiration to wives, mothers, and any Pagan or Heathen

Click on the cover to order. Also available in downloadable formats including e-readers 
here
.
A Girl's Guide to The Heroine's Journey by Valerie Estelle Frankel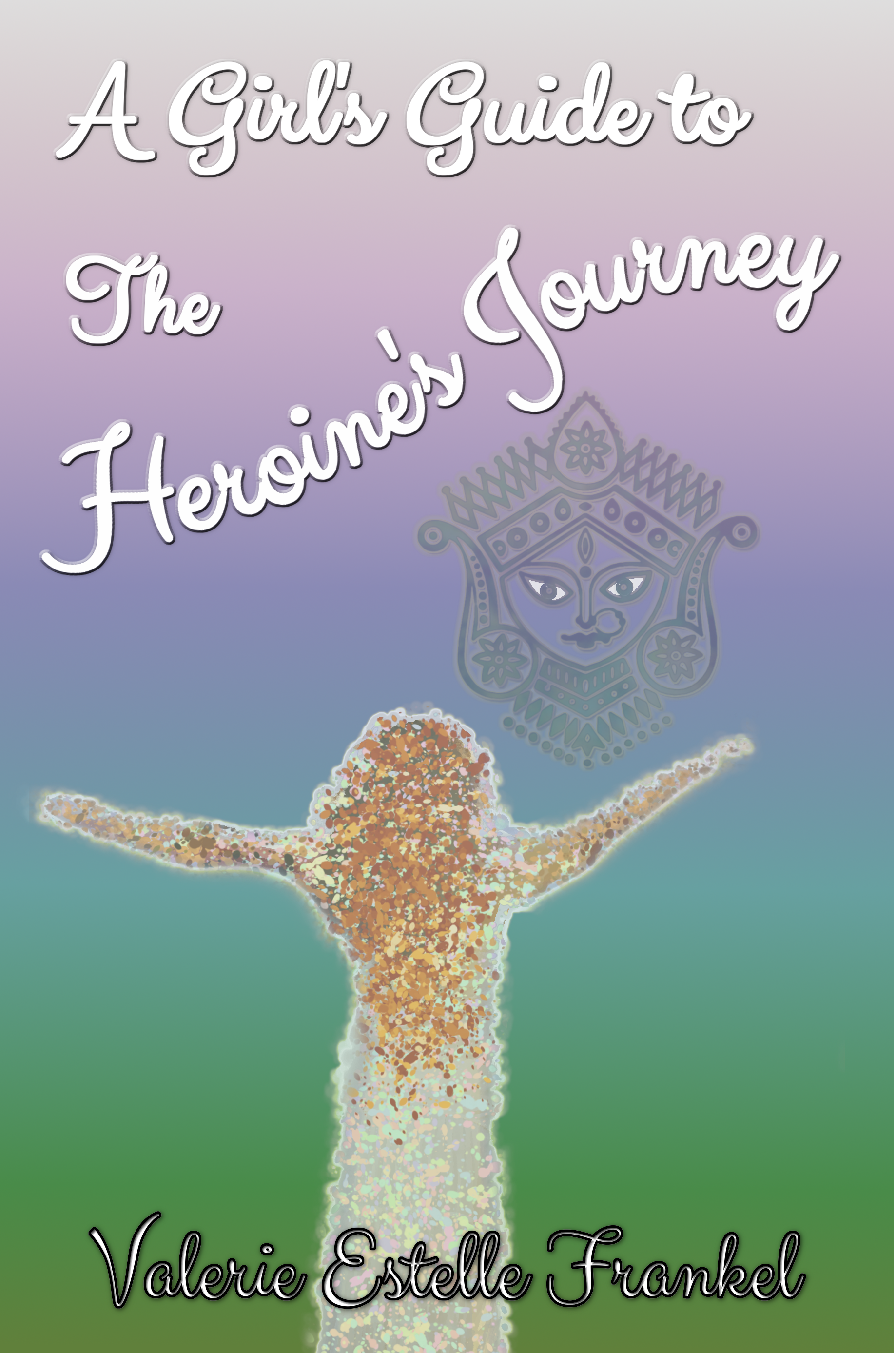 In A Girl's Guide to The Heroine's Journey, award-winning author Valerie Frankel takes us on a journey through 17 myths of the heroic woman from around the world. African, Asian, Australian, European, Native American (North AND South America), and Oceanic stories are re-told, examined, and discussed in detail. Whether you are 7 or 77, new to a spiritual path or have been practicing your spiritual path for years, this book will help you find or enhance your own personal Heroine's Journey. Envigorate your own life's journey with lessons from ancient tales of feminine power and adventure. Find your inner strength and courage to face all of life's challenges. Enjoy the activities given with each story to help bring the Heroine's Journey alive in your life. Within these pages, the myths of the Sacred Feminine come alive once more. Mingle their life with your own, and unite yourself with the heroines of old once again!
This work is an ideal supplement for the pagan family that home-schools as well as for Pagan teens attending public or private schools.
Click on the cover to order the paperback. Also available in e-formats here.
The Elder Runes for Beginners, by Kidril Telrunya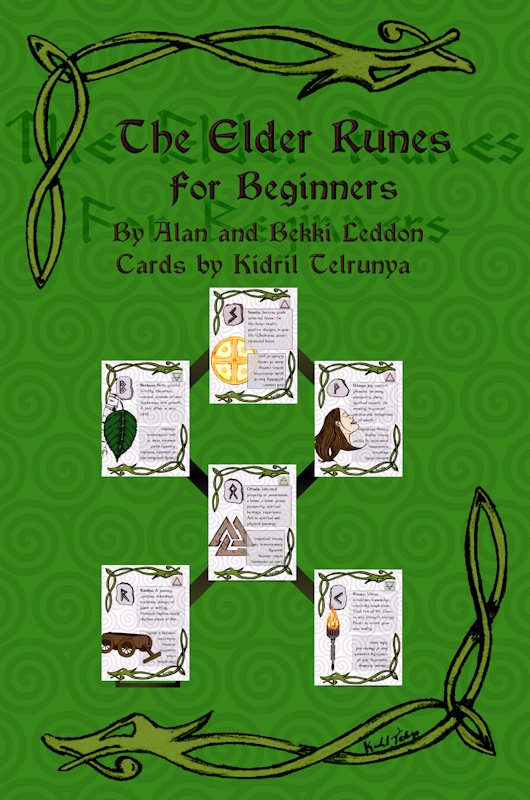 This work includes 24 color illustrations of rune cards, and 24 original spreads to use those cards. This is an easy to use divinatory tool: a deck of divination cards with the meanings printed directly on the cards! The deck features original art by the gifted Kidril Telrunya. Some assembly required; the cards must be printed out on card stock or be printed and laminated.
  Order the e-copy here, and the paperback here.
An Enchanted Life By Patricia Telesco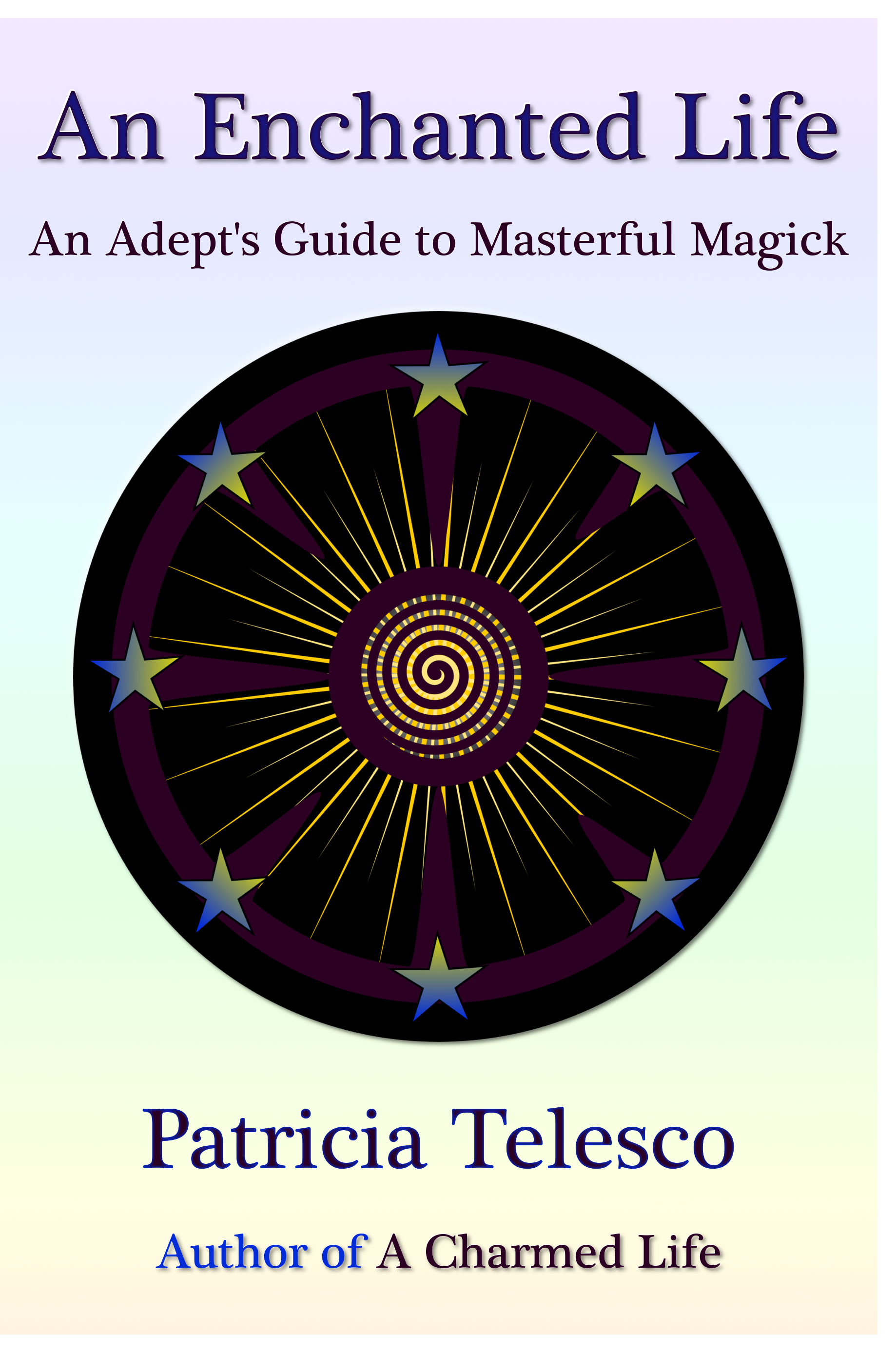 Featuring fifty exciting practices to bring enchantment to your life, this long-awaited re-print edition of Patricia Telesco's well-loved work guides the reader through living successively in the elementally-based archetypes of the Healer, Teacher, Warrior, and Visionary, leading ultimately to a fuller and more satisfying life. Each exercise builds on the previous ones, and each archetype builds on the previous, making the whole consistent, easy to understand, and useful to everyone. Telesco, a prolific and beloved author, brings years of experience and insight to this well-crafted work, sure to be a favorite for years to come.
The Wheel Turns Another Notch By Selenea Crowspirit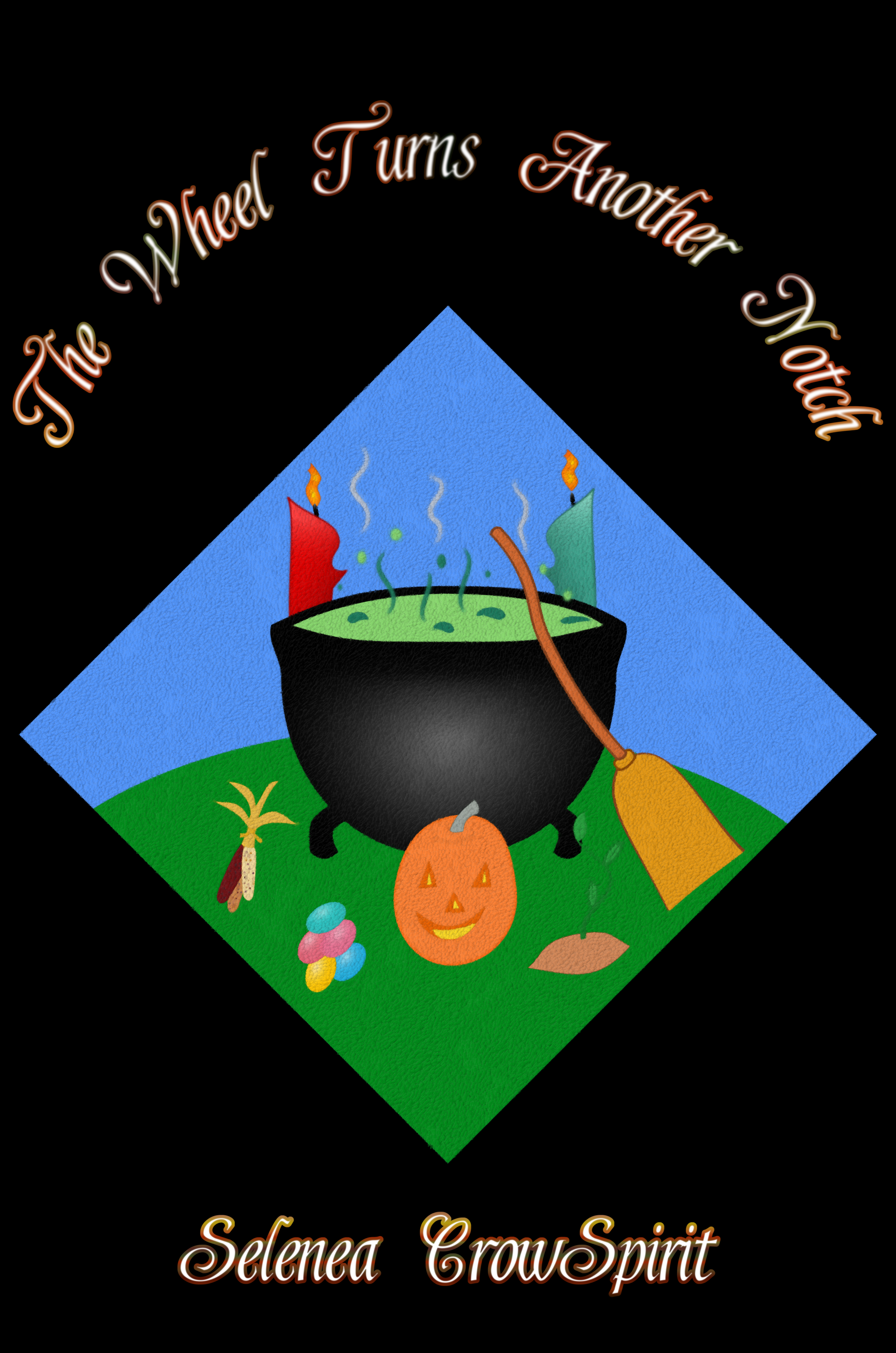 The Wheel Turns Another Notch is an excellent reference on the Wiccan holidays for a young Wiccan, a new Wiccan, or for a long-time HP or HPS looking to get back to the basics.The work includes mouth-watering seasonal recipes, unique rituals that can be used as-is or modified to fit the individual needs of local groups, and interesting trivia. It can help complete any Pagan library.