Army Tribute Coloring Book by Alan Leddon, Art by Cindy Rhodes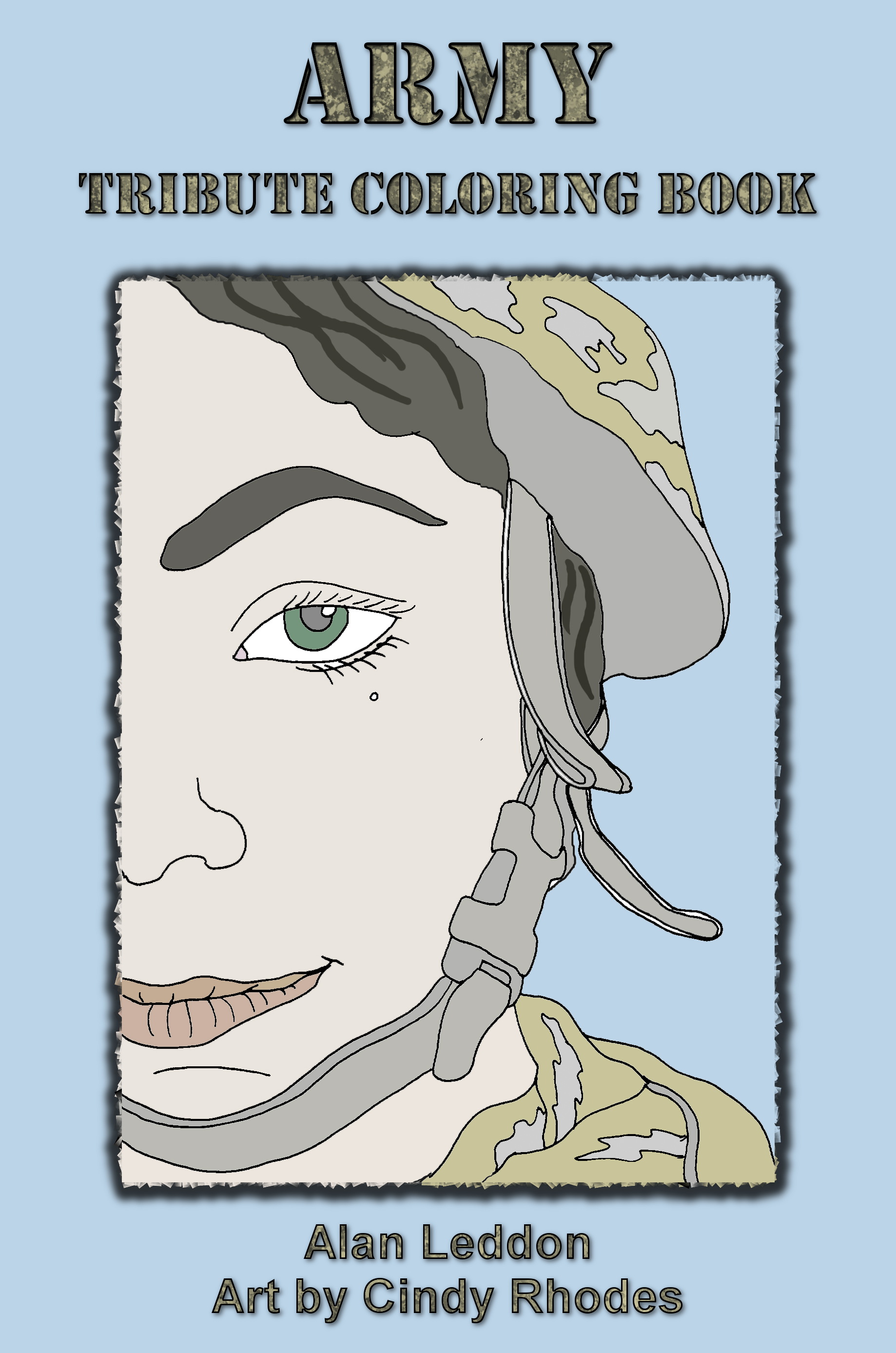 This is a coloring book describing the modern US Army in simple terms, illustrated by an Army wife and written by a Navy veteran. Training, history, and the modern organization are touched on, focusing on member diversity, canine operations and airborne personnel. A selection of unit heraldic devices are provided for coloring, and the non-combat roles of the Army are discussed.
Navy and Marine Corps Tribute Coloring Book, by Cindy Rhodes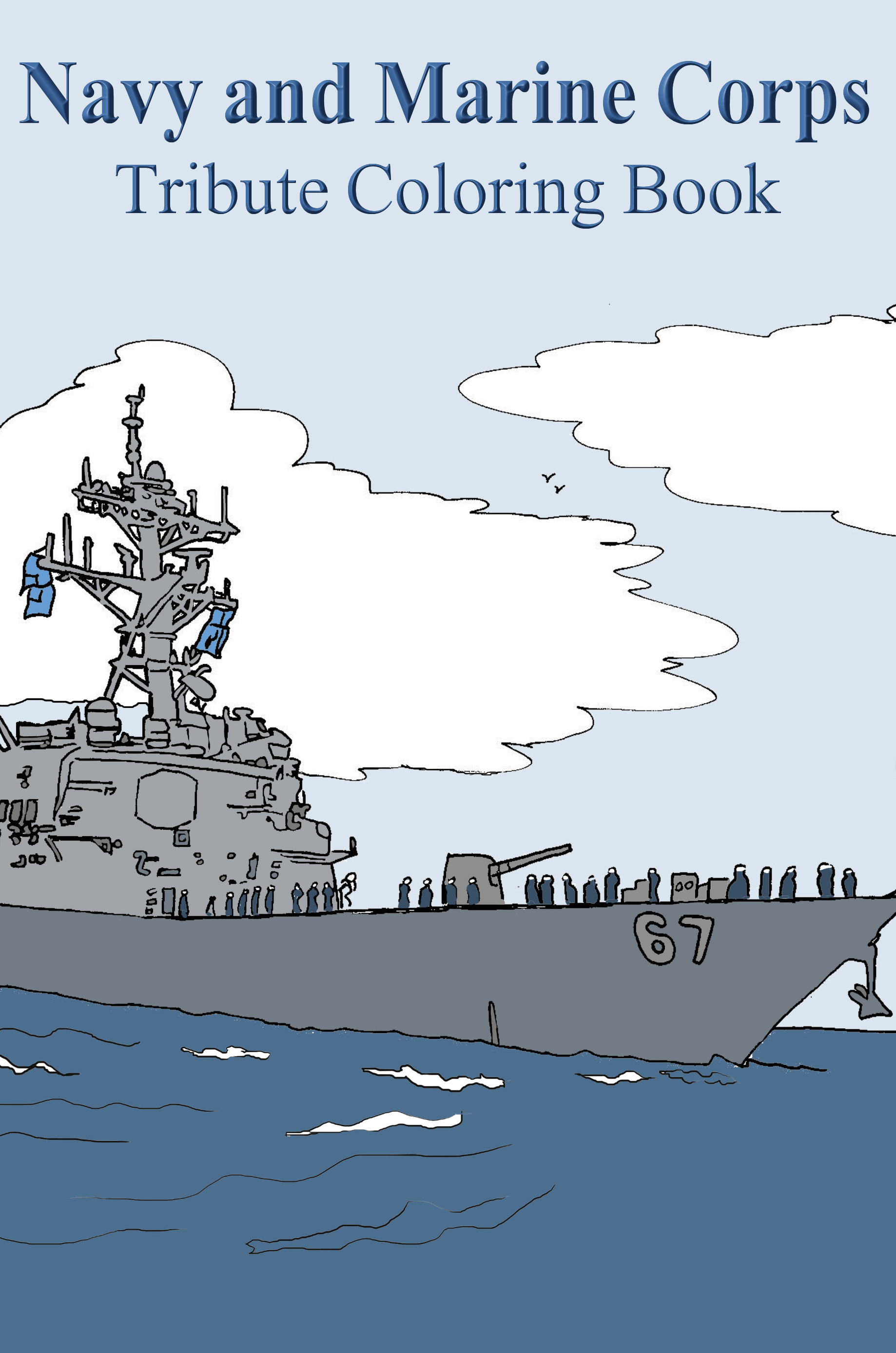 A brief educational coloring book offering images and short lessons about the US Navy and US Marine Corps, this is our company's way of saying "thank you" for a job well done. The text was written by a Navy veteran, and the artist is the mother of a Marine. There are 35 pages for children to color.
The Story of Medusa Coloring Book, by Cindy Rhodes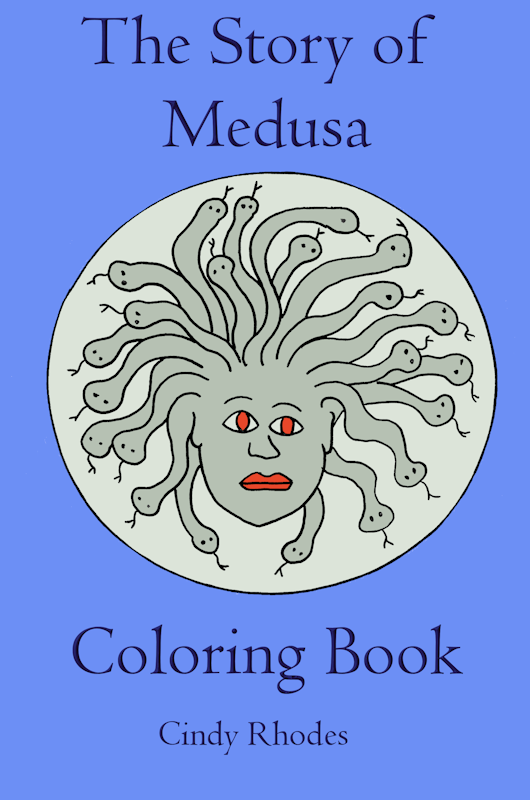 This is the coloring book version of the tragic tale of Medusa, starting with her birth as one of the three Gorgons, her early adulthood as the most beautiful woman in Greece (before the birth of Helen), her career as a priestess of Athena, and the unjust curse placed upon her to turn her into a monster. Includes 28 images. Permission is granted to reproduce the images for personal use only.
  Click here to purchase an e-copy, or click here to order in paperback.
Midsummer's Fairy Journey: A Coloring Book By Annwyn Obermeyer
This coloring book provides 25 pictures to color while recounting a modern Fairy encounter story - three children, visiting family, are taken on a wondrous journey of discovery and returned safely again.
Order it in paperback here.