Electronics
Fritzing
A great, simple pcb design software that allows you to copy your breadboard, designs, draw up schematics and produce pcb layouts.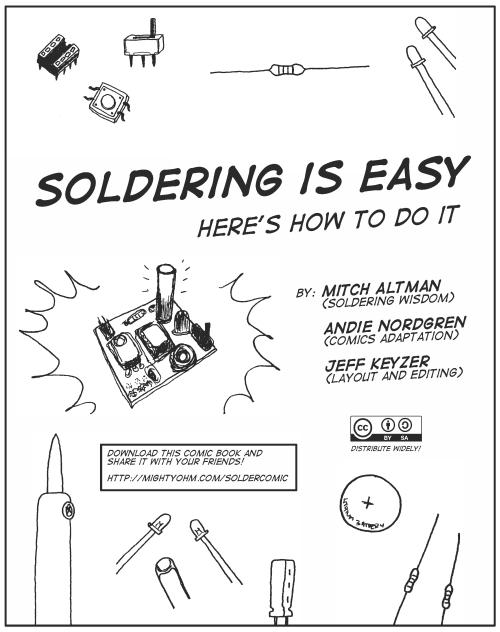 Basic Soldering

Here is a simple comic book to help you remember the basics of soldering. Remember it is best to only work with adult supervision and remember to WEAR SAFETY GLASSES.
Surface Mount Soldering
Silicon Farmers
 have produced this great comic on surface mount soldering,  It is excellent, just click on link below to visit their site and download it.
---
Arduino
Here are some of the best Arduino tech bits I have come across. Ideal for your first voyage down the rabbit hole.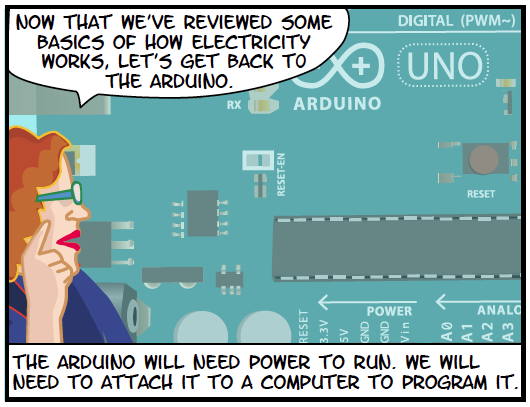 About arduino-the comic
Arduino in a nutshell with pictures
Arduino mania
Seal tag revision 1
This software supports the Space explorers academy laser tag.  It comes in three parts, the CP2102 drivers, the library collection and the game file. Simply click on the underlined link to download or be taken to the appropriate page. 
For Google drive files go to the file menu in the top left corner and select download.
Extract the files and copy the contents into your Arduino Libraries folder.
Restart Arduino if already running. 
Game files
extract the files and open with Arduino, upload as normal sketch.
Really basic software for the Tagger, partial implementation of programming game stats from a poundland universal remote control.
Step by step
If prompted anstall the drivers  from location of folder that you extracted them to.

 

 
Go to source folder of the arduino install and copy the contents of library.zip to the library folder.
Close down and restart all instances of arduino IDE if you already have it running.
Copy contents of 

seal8bitcode0_8.zip to the random folder that is called Arduino that has probably appeared on my documents (if you use windows) otherwise just unzip it.
From arduino file menu, open the 

seal8bitcode0_8 file from it's folder. It may ask you if you want to drop it in its own folder... you do.
Go to tools and board, select duemilanove with 328 (not 328p)
Go to serial port, you should see at least one com port. it's normally the higher value one. If in doubt, unplug the cp2102 and see which disappears.
Click the forward arrow in the toolbar to upload and fingers crossed.