WINRAR-opens rar files might be needed here                    

Secubox- is the Windows Mobile encryption software that protects confidential information stored on Windows Mobile

CallFirewall - CallFirewall basically rejects unwanted calls.  
WMStopWatch- stopwatch program

WMReboot - restarts your sp

 SmartBlock - block unwatned calls, filter sms more
calljockey - gets you out of boring meetings

AdobeFlashLite - Plays select flash games

Kevtris - Great game  a lot better than tetris

Moto_Q_Flashlightt - flashlight, strobe light, and morse code great utility

RescoExplorer2007 - Registry editor for smartphone

tcpmp- open source media player

WmStopwatch - stopwatch

Vieka Wordpad- wordpad program

Papyrus- calendar , task managing program

Facade- homescreen plugin , allows for multiple themese to be added much more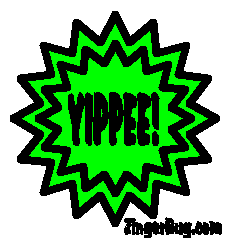 Jbed- Used to run multiple java programs

fizzweather - get current Weather status
gnuboy- gameboy emulator

feadie- allows for download of any filetype

GoogleMaps - search for places and get directions

InboxExtender - adds features like mark all as read and delete all

phoneAlarm - notification manager

PocketNesterPlus - Nes Emulator  tgetfile. - need to open files

Resco Photo Viewer - photo viewer

Resco Radio - radio program for smartphone AAc plugin - needed

SktoolsLite- memory cleaner and more

ScreenCapture - SCreen capturing software

SpriteBackup - data backup program

SmartToolkit- does stuff

Candlelight- dims lcd screen brightness

HTCUnlock- application unlocks your phone


getting pretty tired of labeling things so much

MagiCall- smart, rule based filter software for SMS filtering and dual-way calls filtering.
It gives you the ability to block unwanted callers with SMS replies. It can also add prefixes automatically in front of the original called numbers or hang them up depending on your settings. In addition, you can take control of incoming SMS and more!

SMSBubbles-displays incoming text message or delivery receipt in a "bubble". If text of message contains a phone number SMSBubbles tries to find matching contact from the phone's contact list and according to the settings replaces the number by composed contact string. All phone numbers in a bubble are shown as links, so it is possible to activate them and then make a call to the linked phone number.

SPVMan-pacman

SpbBrainEvolution  - brain game                                                       
wm6_transformation

rightmenu  -  customizes your right menu

BlackSoftKeys.CAB - makes your softkeys black

Contact_changer_v1.3.exe  -Are you changing all your contacts one by one to make them appear as "Firstname Lastname" in the contacts application? Then Contact changer will help you!

You can also add the company name to the display name.
.net 2.0 framework  -Required to run certain applications

Jeyo mobile companion-Jeyo Mobile Companion  is an extensive update to the popular Outlook-style Windows Mobile device manager that allows you to manage and customize your Window Mobile device from your Windows PC. Its powerful threaded SMS chat mode enables you to communicate instantly with hundreds of millions of mobile phone users around the world using SMS directly from your PC, and manage all the important personal data on your Smartphone or Pocket PC phone. With Jeyo Mobile Companion 2.1, you can get much more out of your PC and Windows Mobile device.

probably not needed but its here anyways more advanced version of .net 2

Opera_Mini_4.1_int.zip-internet broswer

MunduRadio-radio program for smartphone

vtap-vTap service allows users to quickly and easily search, browse and view web videos available on the Internet. With the ever-increasing pool of available web video content, the primary challenge for mobile users is a streamlined means for finding the exact web video they want to see, when they want
dashwire-automatically mirrors the content on your phone to the web, helping you access, manage, and share your mobile experiences ...
 the pop up things - open in photoshop and save as .gif and overwrite in /windows directory

And continuing with the apps

AutoKeylock.CAB-automatic keylock so you dont have to do it yourself

 SmartMonitor_v01.9.5.1.CAB-always you to use homescreens with this plugin

orange.dll -homescreen plugin

J9_full6.1.0.CAB  full installation packed as CAB - Java Virtual Machine, Midlet manager, Midlet runner, libraries. Size after install - 3.4Mb
J9_tiny6.1.0..CABimplified installation. Without Java Virtual Machine (probably you don't need), without debugging support, without eastern languages support. Only Midlet manager, Midlet runner, libraries. Installs automatically into main storage. Size after install - 2.3Mb
And more apps.....coming 
Here is a link to my favorite MotoQ site everythingQ - its for homescreens- it s a collection of homescreens made by the best of the best-all put together into one thread
                                                       Search Me