Ceremony Details
"I dreamed of a wedding of elaborate elegance, a church filled with family and friends.  I asked him what kind of a wedding he wished for, he said one that would make me his wife."
I have decided to change the set up for where we say our vows.  I saw this in Weezermonkey's bio, and loved the idea, of a small platformed area for us to stand on.  That way, we'd still have more than an empty space, and everyone will be able to see us and hear the exchange of vows.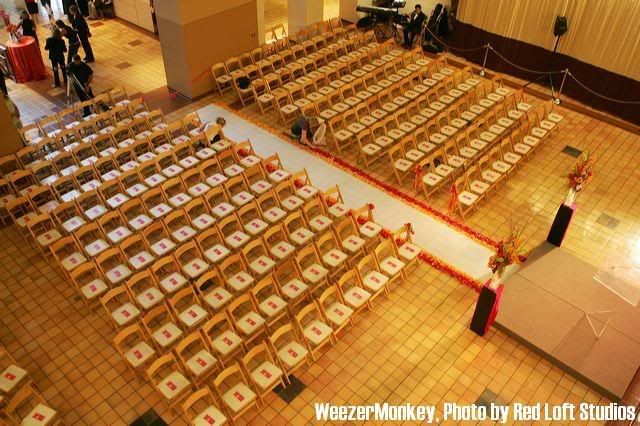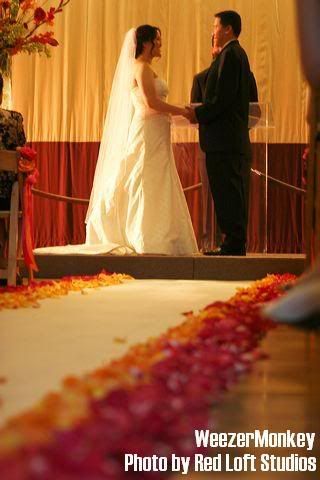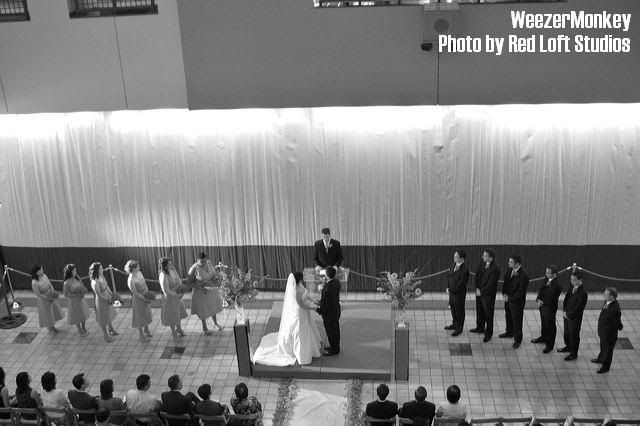 (photo below from feteny.com)
If my budget was open for it, I would love to rent gold chivarri chairs, but I'd rather just add the funds to extra hours of photography.  So, we'll skip it.
Both the ceremony and reception are being held at the Mill City Museum.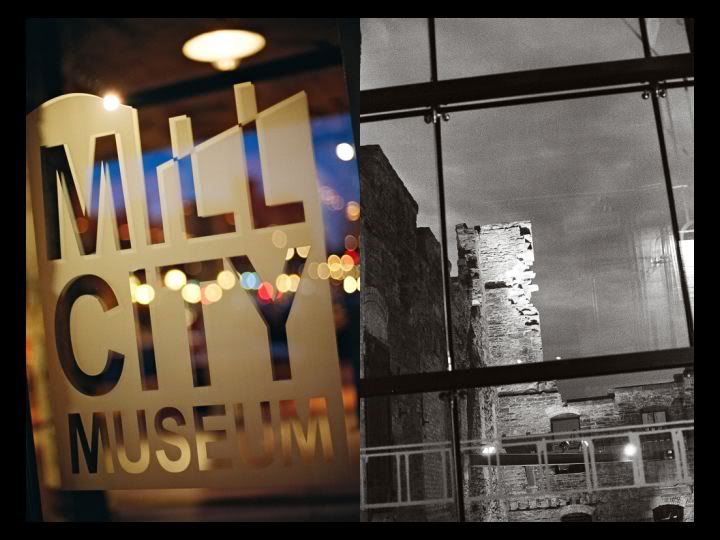 The Ceremony will be held in the museum courtyard
(photo credits Stephanie Colgan, bio MrsKizdoodle)
I want everyone to have a good view of the vows being taken, so I want to arrange the seating to "box" us in, so every side can see us, instead of just our backs. 
Here is the railway going into the courtyard.  Photo credit Stephanie Colgan from MrsKizdoodles bio.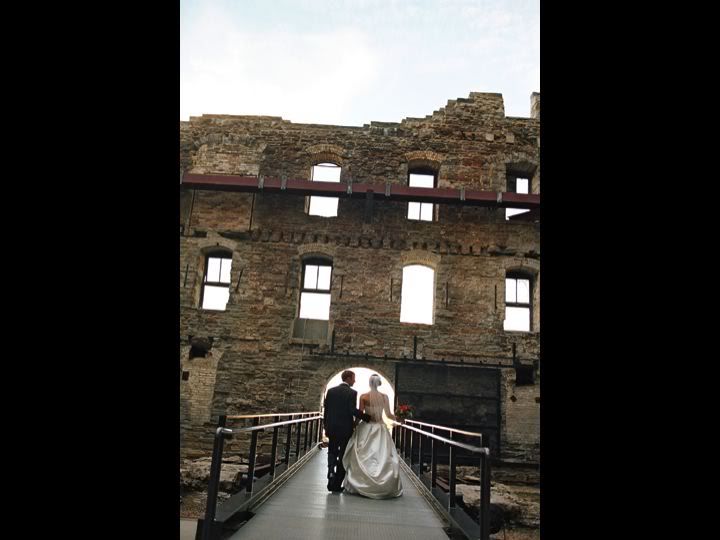 Here is a ring bearer pillow I made for my friend. I plan to do one similar!
Kind of lumpy...heh heh... a bit of smoothing of the fluff and we're all good.
Ceremony music will include:
Goapele - Closer, that is for the bridal party
For me - Alicia Keys, Never felt this way interlude
Recessional - kind of daring to have the Kill Bill vol. 1 track. 
O-ren Ishi-i theme music, don't know the exact title.  But I thought it would be more fitting than classical.
I am thinking about having a grand entrance into the courtyard through the woodplank road behind the Museum.  Grand really does mean Grand, I am looking into renting a vintage Bentley. To have my dad be waiting and open the car door, help me out, and walk me down the aisle.  Very ostentatious...I know, but what the heck, when else can you pull this off.
Photo from Garyslimo.com
Design elements I like:
Program Ideas
 Our programs will have an insert or be printed on an Manga comic of the two of us, involving our proposal story and a little blurb or two about us.
Here is her website to check out some of her other Manga
I am thinking of having my friend design them for us, she has a book published and she is an excellent artist.