A Message from Pastor...
Subscribe to posts
Dear Friends in Christ:
One of the blessings of weekly worship, is to remind us never to stray too far from the narrow path...
...that path being the only way to heaven...
...and the only life that is TRULY LIFE.
Now, why do we need reminding at all?  Aren't we all adults, fully capable of making our own decisions and choosing the right path? 

...not always. 

But it's much more than that.  It's not that we're all idiots (regardless of evidence to the contrary...sometimes). 

It's because there are so many "ideas" out there, that will try to convince us to leave the path of righteousness and holiness.

For example...
or any of the other temptations that are common to mankind...
And our wonderful God would PROTECT us from these things, by filling our hearts with the Holy Spirit, His Word, His Sacraments. 

These are our MEANS OF DEFENSE.
And anyone who thinks they can survive without them, is already off the right path, and headed for destruction...

God loves you so much, as to not only send His Son to pay the price for your sins, but to guard and keep you in the FAITH THAT SAVES. 

To keep you on the right path.
To keep following Jesus. 

Beloved, while we are to be perfectly assured of our salvation, that in no way implies that there is no danger, or that we can fail to heed the warnings of God...
We need to be vigilant, and guard the treasure of our faith.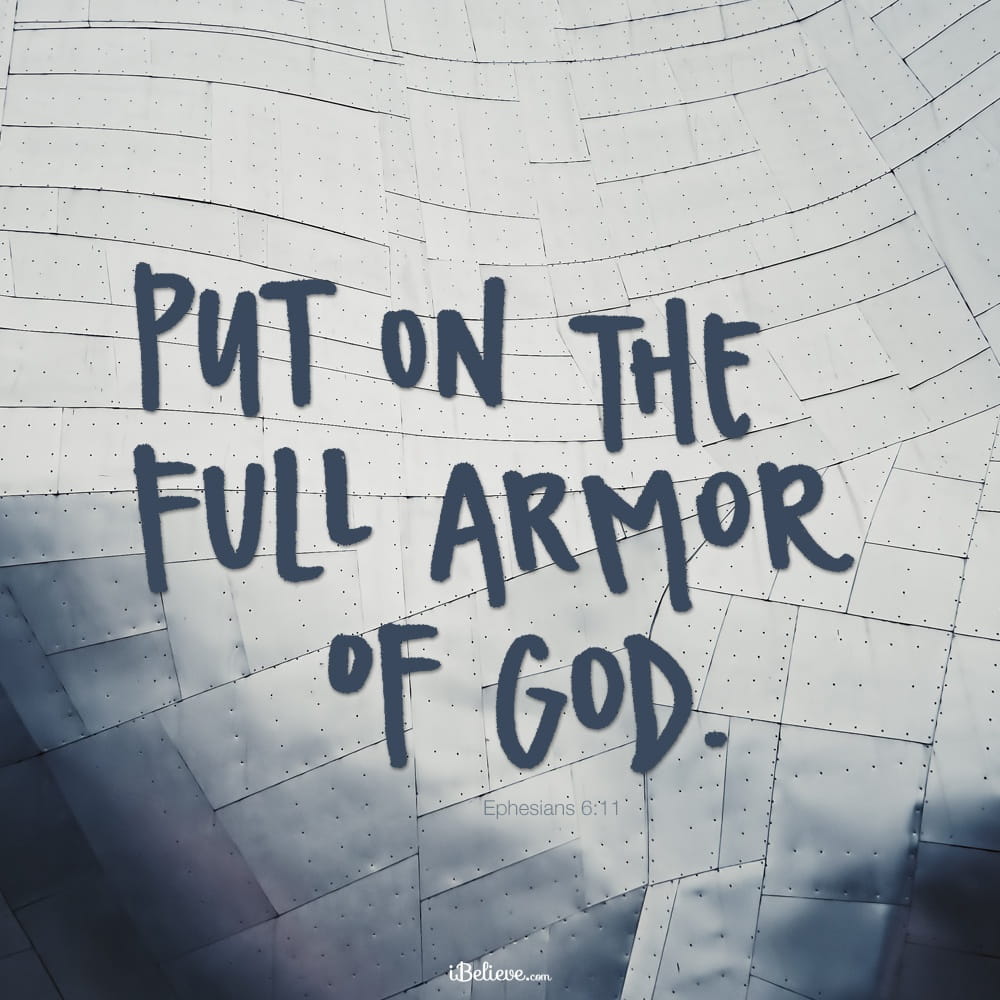 ...and not just for ourselves. 

Take heed, dear Christian!  Continue to use the means of grace REGULARLY AND FREQUENTLY...
...and not like a colonoscopy, only once in the blue moon...
...but whenever God deigns to OFFER THEM FREELY TO YOU!
HEY!  THAT'S TONIGHT!

(and the Lord's Day of course!)
See you on the journey!
Pastor

Dear Friends in Christ:
All of us had probably had this experience in one form or another. 

Perhaps you were dining...and everyone else was ready to order...
all except one.
(is this you?)

Or maybe you were shopping...
...and the person in front was taking their time...
Kind of FRUSTRATING, right?

We tend to get irritated with indecision (even with ourselves!). 

We need to know where everybody stands. 

C'mon...Make a choice already!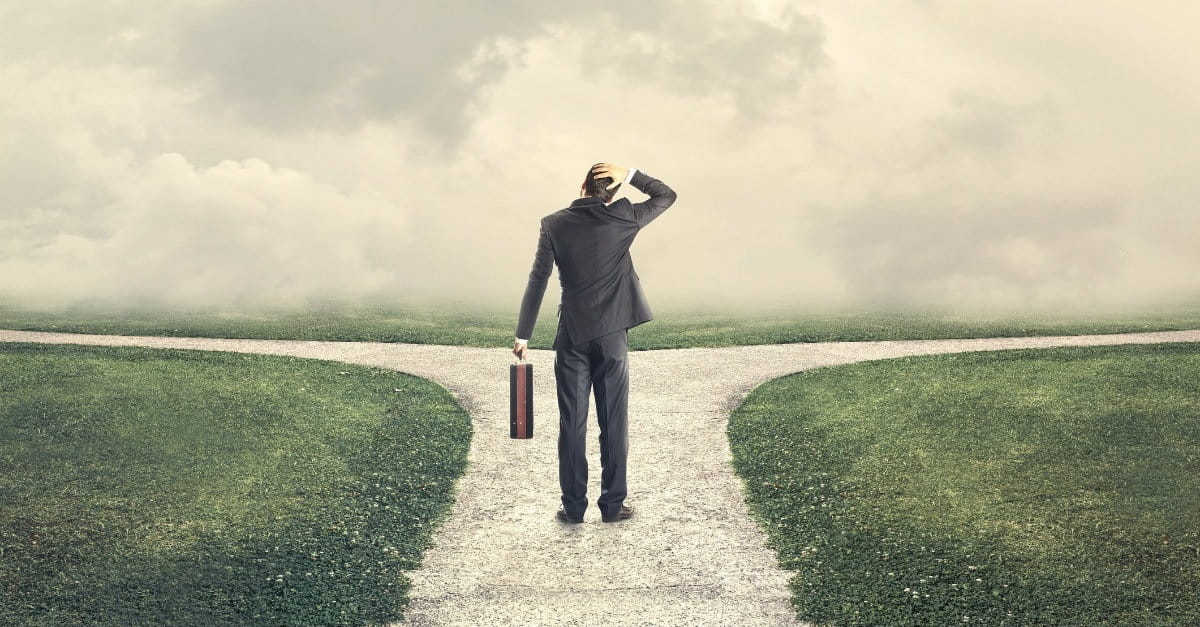 Yes, sometimes it's hard to make decisions.  We all get that. 

But what about our THEOLOGY? 

Is it okay to be unsure about that?
God has given us everything we need to believe in Jesus Christ as our Lord and Savior. 

It's called "FAITH". 

Can't just be on the fence about this one.

But since we have faith in Jesus...can we live our lives as if we did not?

Sometimes, beloved, Christians want to blend in with the world. 

Just keep our heads down. 

Look like them. 

Act like them.
This is dangerous.  And not at all a good witness to the One we serve. 

Jesus called us to be different.  To be lights in a dark world.  To be courageous witnesses of His mercy and His love. 

Yes, it's hard...but you can do it! 

You didn't make the choice for Jesus...He Chose you!

And He also chose you to walk differently from the world. 

When we realize that this world is only a temporary gig, and that our true home is heaven, we can then live our lives reflecting our true citizenship...

...and our walk reflects what we truly believe. 

And Who we truly follow.

See you tonight and on the Lord's Day!
Pastor

Dear Friends in Christ:
Today. Ash Wednesday, begins the season of Lent.  A season of repentance and faith. 

...but it's really all about GRACE. 

It's funny how many people feel about Lent.  Some thinks it's a time of self-denial so God will love them more...
Others are irritated by the need for extra services and sermons, etc...
...seeing no point to feeling worse than we already do about our sin...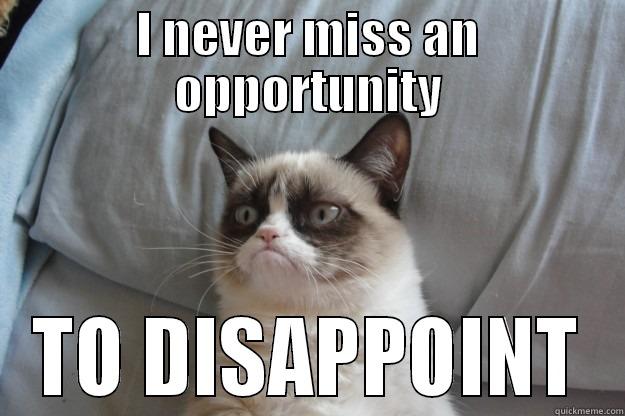 But that's NOT THE POINT of Lent at all. 

Never was. 

Lent is a time, a special time, to see the GRACE OF GOD at work in your life. 

Yes, we consider our sin (because that was the cause of our grief!)
Yes we consider Christ's death (because that is the cause of our joy!)
But the main thing is....we CONSIDER!
Too often our time is spent considering the mundane things of this life.  We don't think about our sin and need for salvation.  We don't think about what it took for God to redeem us.  We don't think much about Him at all. 

...and thus the season. 

It is a reminder of all these great and gracious things.  It is a preparation for the great festival of Easter.  It can set your heart just where it needs to be to fully appreciate all these things done for you.

Think of Lent and all the "extra" things as God showing His EXTRA-SPECIAL LOVE toward you.  Sometimes He takes you a little out of the way you were going...
...to show you something you need even more in your journey of faith!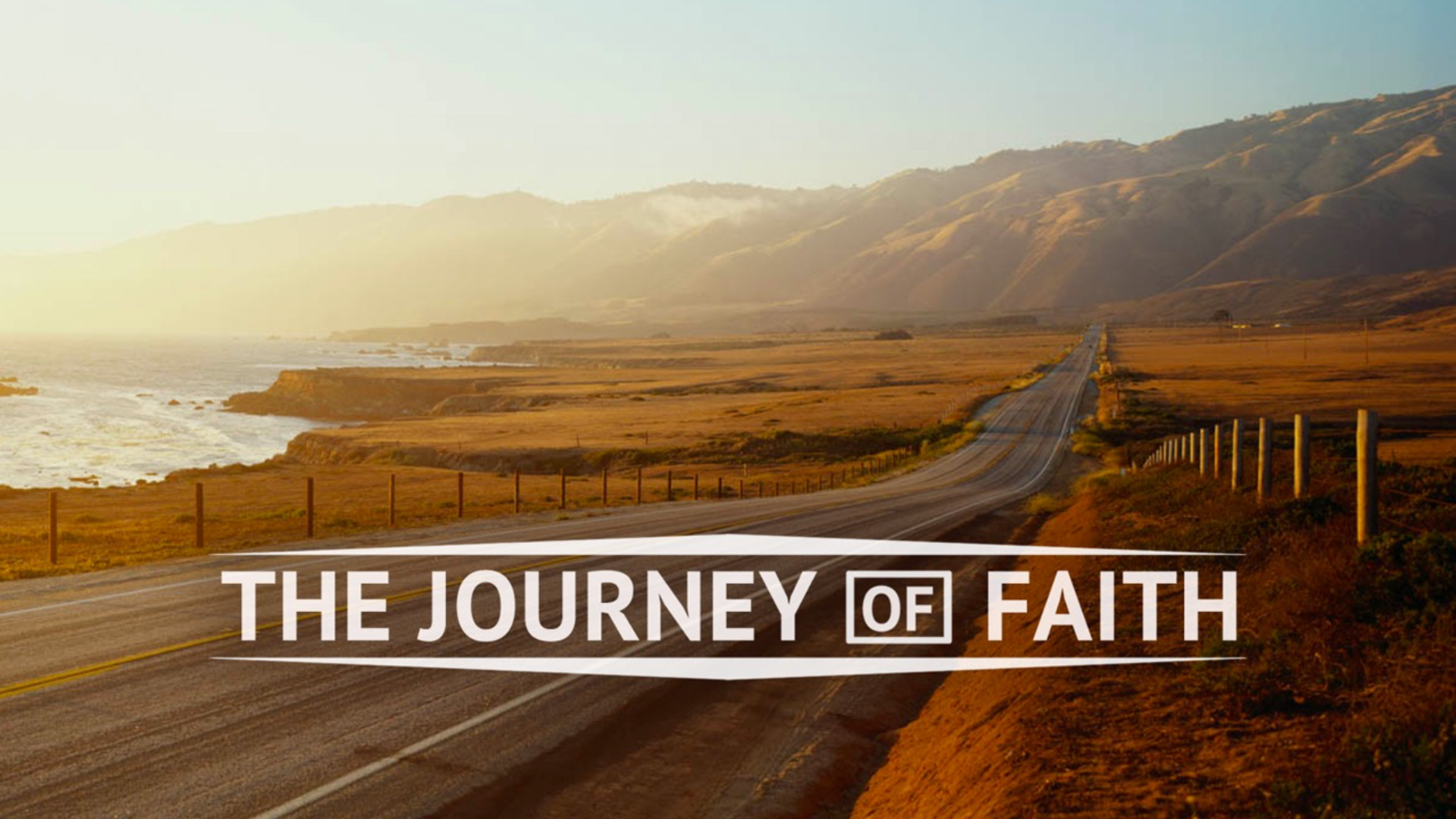 COME TONIGHT.  Even if (and especially if) you've never been before. 

Receive the ashes of repentance.  Remember what they're really about. 

Not just the ash.  But the cross. 

God be with all of you this Lenten Season!
Pastor

Dear Friends in Christ:
This past month has been quite challenging, in a number of ways. 

First, we had to actually cancel church services, something I had no experience with...
...and then all the sicknesses going around...
...which has been really hard to shake...
...and then we had a whole slew of doctor appointments...
So, you end up losing time, feeling lousy, and the work and stuff still needs to be done.  It can be overwhelming at times. 

So what's the only MEDICINE that can brighten your spirits during these times? 

A REMINDER OF GLORY.
In our weakness, we tend to forget just how glorious it's going to be when our Lord returns.  And forever after.  We tend to focus on the sad and sorrowful, not the great and wonderful.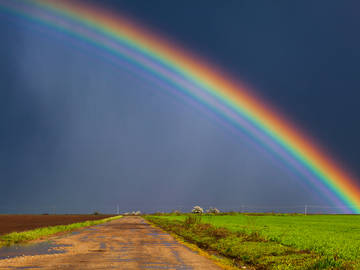 This is merely another reason we need the continued reception of the blessed WORD OF GOD. 

For help, for strength, for perseverance. 

All these things are given to us by our Lord, who understands our frailty and weakness, but also gives us the power to overcome sadness and sorrow.  He reminds us of the glory that is His, which is also ours. 

Be strong, good Christian!  For your God has not forgotten you in your trials.  He comes with power to strengthen you through them all. 

May we ever thank Him in our prayers, listen to His voice, and be reminded that very soon, all the glory of God shall be revealed...
...and we shall dwell with Him FOREVER!!!
See you on the Lord's Day!
Pastor

Dear Friends in Christ:
From our earliest memories, we have been trained in the area of "social consciousness".
In other words... MANNERS.
It's really considered a sign of good breeding, of being well-taught by considerate parents.

In fact, we tend to AVOID those persons who have either not been properly trained...
...or ignored the training altogether...
And we are great Advocates of "THE GOLDEN RULE", aren't we?
Everybody is. 

...at least on paper...

...or stone tablets.  Or whatever. 

But do we really keep the Golden Rule?  Do we really "do unto others"?   Or do we have a different method of accounting?   One that bends a little more our way? 

This is especially true when it comes to FORGIVENESS.  

Sure, we understand it.

Sure, we want it. 

BUT...we don't always desire to GIVE IT. 

We tend to dwell on other's sins, especially the ones against us.  

And it's not usually forgiveness we want to dole out to them...
We understand being nice to those who are nice to us.  We even understand showing manners to complete strangers.  We can even understand forgiveness, but with some stipulations...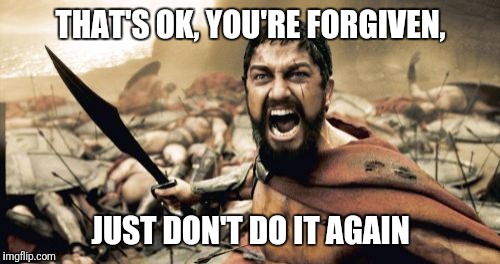 ..but we, in our flesh, can never understand freely loving those and forgiving those who hurt us. 

Nobody understands that...
Do they? 

This is precisely the definition of forgiveness, to put away those sins that are against us.  It's what Jesus did on the cross, and is still doing day after day in our lives. 

And when you understand the enormity of your own sin, and stack that against the sins that have been committed against you...
...you can see who's been forgiven the most.  Already. 

Brothers and Sisters, since we are going to live forever, it's best if we're not carrying a heavy load of anger and resentment.  It's best when we give it all to Christ, who paid for every sin of every sinner (yes, even the ones against us!). 

And maybe we can even learn to see others, including our enemies, as Jesus sees them..
.
...and give them the very same thing Jesus gives us.  Freely. 

See you on the Lord's Day!
Pastor

Dear Friends in Christ:
No matter what the sermon title may be, this week's message is not really about MATH.  It's really more about LOGIC. 

In other words, what a person can "reasonably believe."
But if something lands outside of Scientific Theory, Observation, Testing and Replication, how could you ever prove or disprove something that is not testable?

Like, say, Creation...
...or Angels...
...or the Flood...
(Not sure where they got the electric lights...!)
...or any of the other things that are revealed to us in Holy Scripture.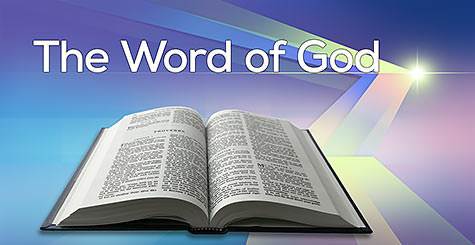 We are finding a whole generation that is subject to an imprisonment of the MIND.
So we can attribute all of this doubt to what it really is...a lack of faith.

Unbelief. 

But where does all of that end?

Actually, it's much worse than that...
Not so for those of the FAITH.  Those who believe Jesus. 

ESPECIALLY WHEN HE SAID THIS: 

How can Jesus make such fantastic claims?  And why should we believe Him?
Because this happened. 

...and so will this...
So, if the FIRST THING happened (which it did), then so will the second. 

See? 

It's not only good logic, it's good theology. 

Besides, what are you going to trust? 

Your brain?

(Which is subject to the sinful nature and can be misled and deceived)

...or the One who created it? 

And logic. 

And reason. 

And science. 

And EVERYTHING. 

Fortunately, I don't have to convince anybody.  The Holy Spirit does that through His means of grace.  When you receive His Word and Sacraments, He works through these to create the faith needed to believe that which is not "provable" by human standards, because He transcends human standards. 

All you need, is the faith of a child, to trust that the One who made you, is going to make you again...at the Resurrection. 

It's only logical.

See you on the Lord's Day!
Pastor
Dear Friends in Christ:
I had  a little fun connecting this sermon to the famous book title...
...because this book is all about teenage angst and alienation. 

But "wry" can also mean the scoffers and the scornful (That doesn't sound like a teenager...does it?)
It also sounds like a lot of church people.  I mean, "USETOBE" Church people.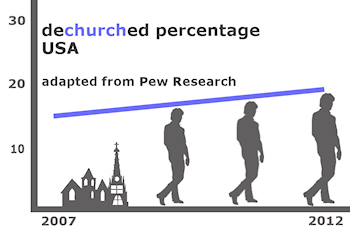 It seems the "organized" church (which is really the only church there is...) didn't fit their felt needs.  Or kept their attention.  Or sang the right songs.  Or whatever.

A common complaint. 

However, just because it seems no one wants to listen (which is not true), doesn't stop us from needing to share the Good News!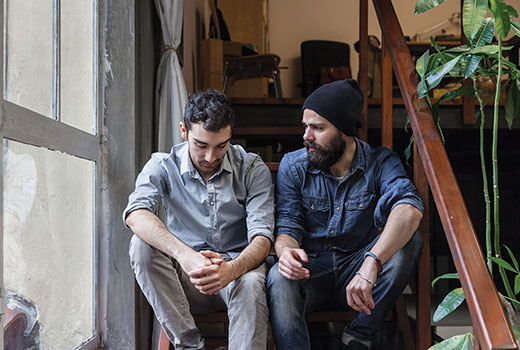 But the problem may not be with them...it might actually be with us. 

Not that we can't share.  Or that we don't know enough doctrine.  Or that we haven't mastered the "Best 10 Techniques of Sharing the Gospel".  Or that we don't have the right "style"...
It may be simply we don't have the faith to believe that God's Word will do what He says it will. 

And that is to "catch people". 

EVERY EVANGELIST experiences this.  We think it's all about how we do it.  Or when we do it.  Or what we say (or don't say!). 

But it's really only about one thing. 

I mean one Person. 

Guess who?

All we need is the faith to believe in Jesus as our Savior.  Our only Savior.  And that  He's the only Savior there is. 

Then we need to look at our lost and dying friends and family. 

(C'mon! Connect the dots here!)
What do they need, and what do you have? 

It doesn't matter that you do it "right". 

It matters that you do it. 

Because when you have faith, you can also have courage.  And with courage come the Words.  And with the Word comes the Holy Spirit. 

Then you're done.  It's up to Him. 

...and you'll be amazed at what HE can do!
Come and have your faith increased.
Come and learn the Word.

Come and have the Spirit work through you.

Then Go Fish.

See you on the Lord's Day!
Pastor

Dear Friends in Christ:
If you've been connected to the church for any significant length of time...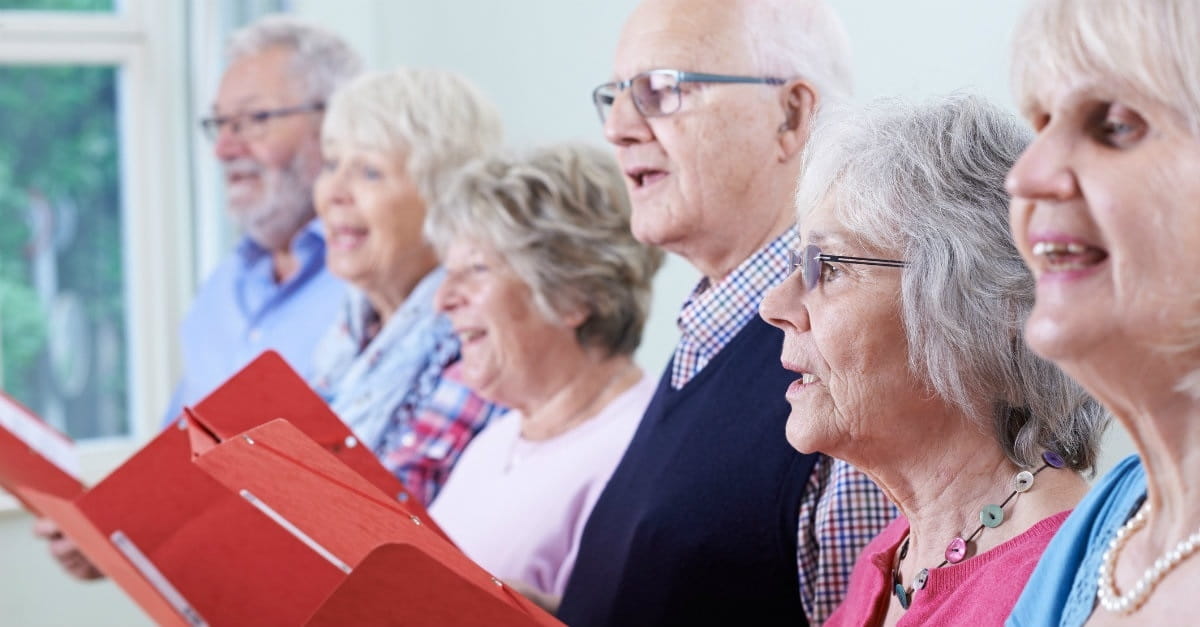 ...you are most likely familiar with hymn #656 (or 657!).  

It was written by Martin Luther, and based on Psalm 46.  The psalm declares the truth of God being "our refuge and our strength". 

And why is this truth so important, that it would actually rate a hymn?  A famous hymn at that?
Well, another truth is that we are surrounded by ENEMIES. 

Like the world...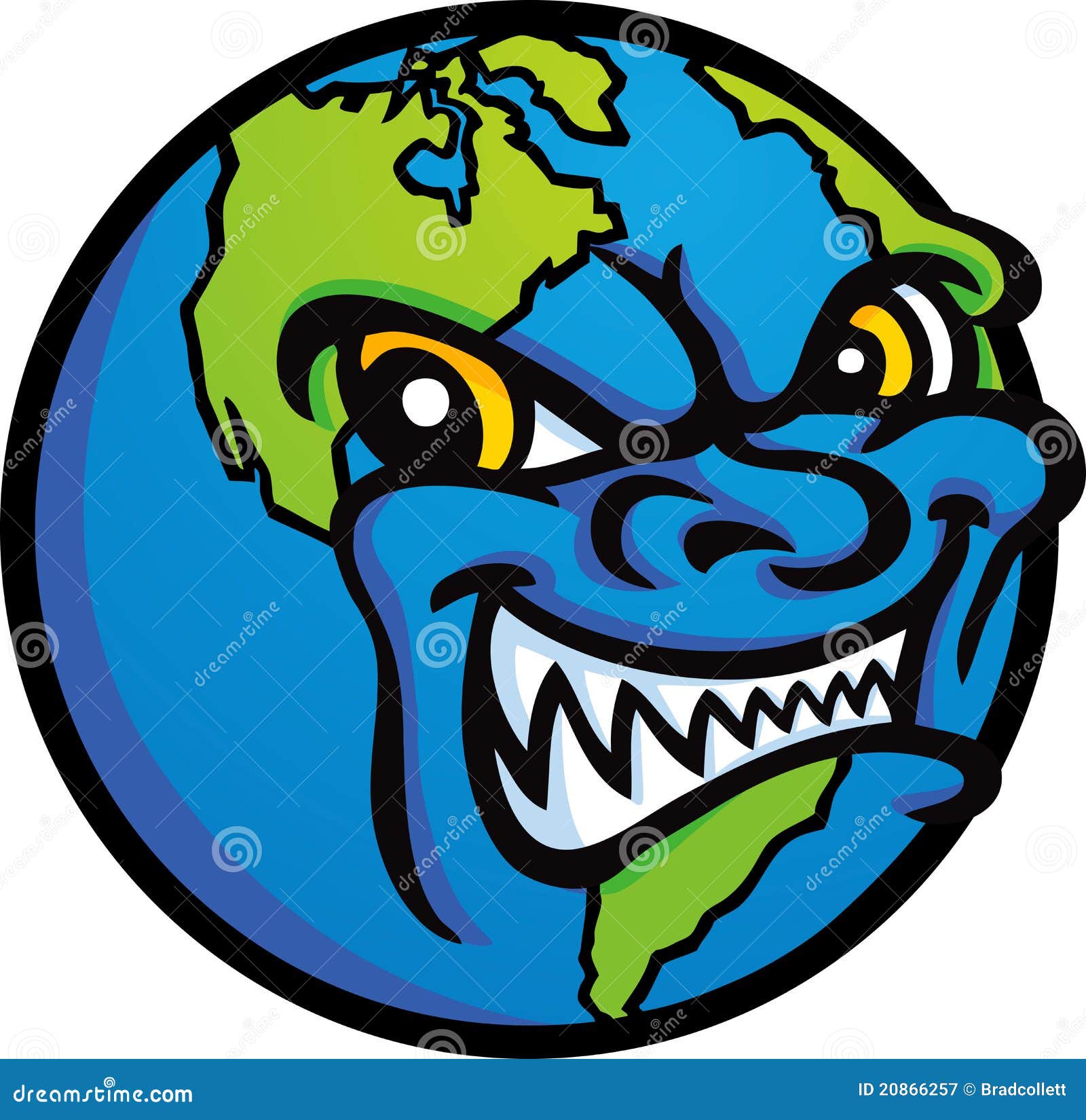 ...the devil...
...and even our own NATURE!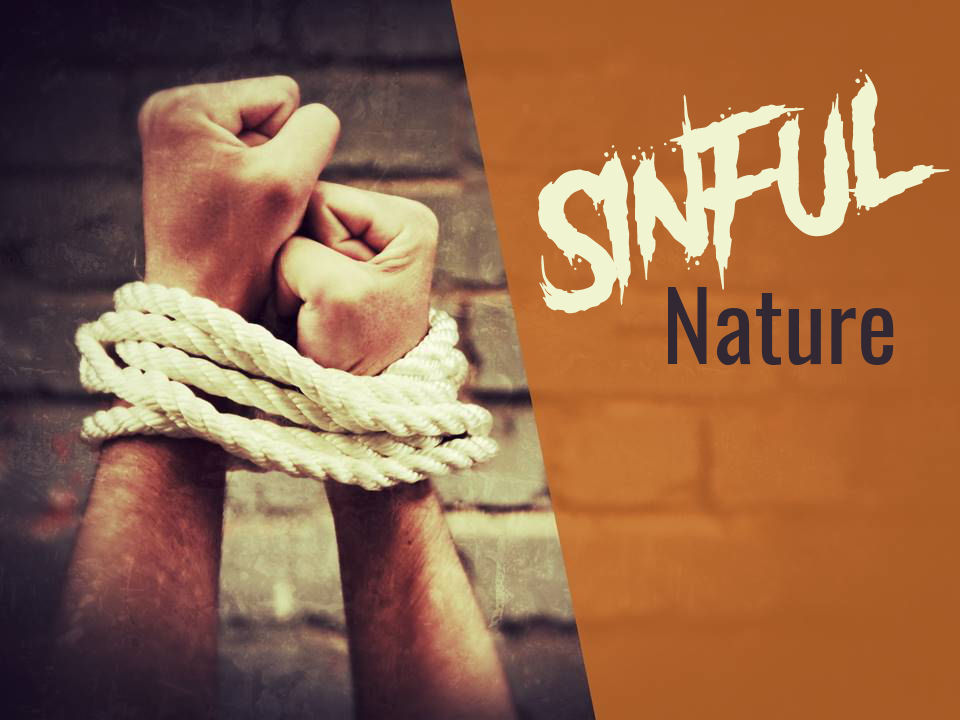 With all these enemies, we would be right to fear for our lives and our eternities. 

SO WHAT'S ALL THE SINGING ABOUT?
Because we have a God, who is GREATER THAN OUR ENEMIES!
Make no mistake.  The danger is very real.  Some people ignore the reality in favor of the fantasy. 

But just because the danger is real, doesn't mean we have to live in fear and dread all the time...
...because we DO have a WEAPON! 

The Word of God is our sword, our shield, our very great defense.  Because it is a Word that has the AUTHORITY OF GOD to back it up...
(I love this picture!)
In the 3rd verse of the hymn, we declare this truth about the real power of that Word of God.  We sing concerning our enemy: "One little word can fell him."
And that Word is Jesus!

See you on the Lord's Day!
Pastor

Dear Friends in Christ:
Tried to get onto the website this morning, and all I got was something like this...
...fortunately, with my I.T. experience, I was able to address the problem...
...and get right back to work!  
But just because I couldn't get to the right page, or retrieve the information I desired DOESN'T MEAN THAT IT WASN'T THERE!
In a similar way, sometimes people are unaware of the presence of God in their lives.  It's like, "Sure I believe...but I just don't "feel" Him as much anymore..."
Couple of reasons for that.  
The first one being...God is NOT A FEELING. 

He is a DIVINE DEITY WITH WHOM YOU HAVE A RELATIONSHIP. 

But it is God who determines the PARAMETERS of the relationship.  It is He who chooses how He will reveal Himself to you. 

And trust me, it's not always in feelings.  Maybe not even usually. 

Not usually in miracles either. 

Our God remains HIDDEN, because He chooses to work through MEANS. 

His Word, and His Sacraments. 

WHY?
Because, beloved, MEANS REQUIRE FAITH. 
...and what do you need more than that? 

We look for God where He says He will be found. 

Not in your belly button...
...or in your circumstances...
...or in your feelings. 

God is a PRESENT REALITY in HIS WORD...ALONE!  

SEEK HIM THERE...AND YOU WILL FIND!
See you on the Lord's Day! 

Pastor

Dear Friends in Christ:
Our lives are all about RELATIONSHIPS.  Did you know?

Although the title would suggest otherwise, I'm not talking only about romantic relationships, although those are a definite part of the picture...
But from the moment we step into this world, we are definitely INVOLVED in a relationship... 

...maybe even MORE than one!
(I feel kind of sorry for a couple of those kids...!)
And this doesn't change as you get older.  From cradle to grave you are involved in a number of relationships. 

Family.
Friends.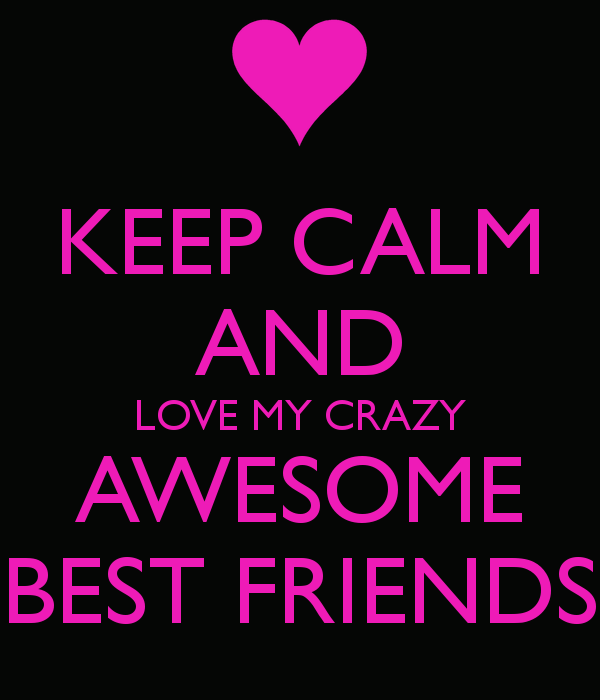 Work.

Play.
GOD.

Now, you get to decide how much time you want to spend with each group (or individual).  You get to determine how much you will reveal of yourself to each group (or individual).  You also, in part, get to determine what defines the relationship, whether it's about "love" or "fun" or "money" or "trust" or whatever. 

...in all the relationships but the last one. 

You see, everybody ALREADY has a relationship with Jesus.  I mean, it's His world, His universe.  You were made by Him.  He's in charge of everything.  Yep, there's a relationship there...
...doesn't mean it's a good one. 

In human relationships, we have some choices.  We choose to show people what we want them to see (for the most part).  We tend to hang around people who make us feel good about ourselves, or can benefit us in some way. 

But we can also wall off parts of ourselves, our inner being, so others don't know everything, especially the not-so-nice things about us. 

Can't do that with God.  (He already knows!)
But you know what?  It is God who determines our relationship, not us.  He knows the worst things about us...and loves us anyway.  Jesus died for our relationship.  He lives for this relationship.  He defines the relationship (and yes, it is about love and faith and obedience and trust!).  

And by the way...it's all or nothing.  Can't compartmentalize God, and only let Him into the parts of your life you desire.

I guess the only question is...do you want it?

You see, when God grants His grace, puts faith in the heart, gives the Holy Spirit, and issues the invitation, that's just what it is.  And yes, you can resist Him.  Lots of people do.  So yes, they have a "relationship", but not the one that will do them any good.  It's only to His wrath. 

But when God invites, it is to a relationship of love, and peace and joy and hope. 

But He wants all of you.  Because it was for all of you that He died.

Think carefully on this. 

And I'll see you on the Lord's Day!
(because we have relationship too!)
Pastor