DIY Projects
 
Free (and ugly!) TV Stand, refinished 
                                              Before                                       After                                                                              $30 thrift store dresser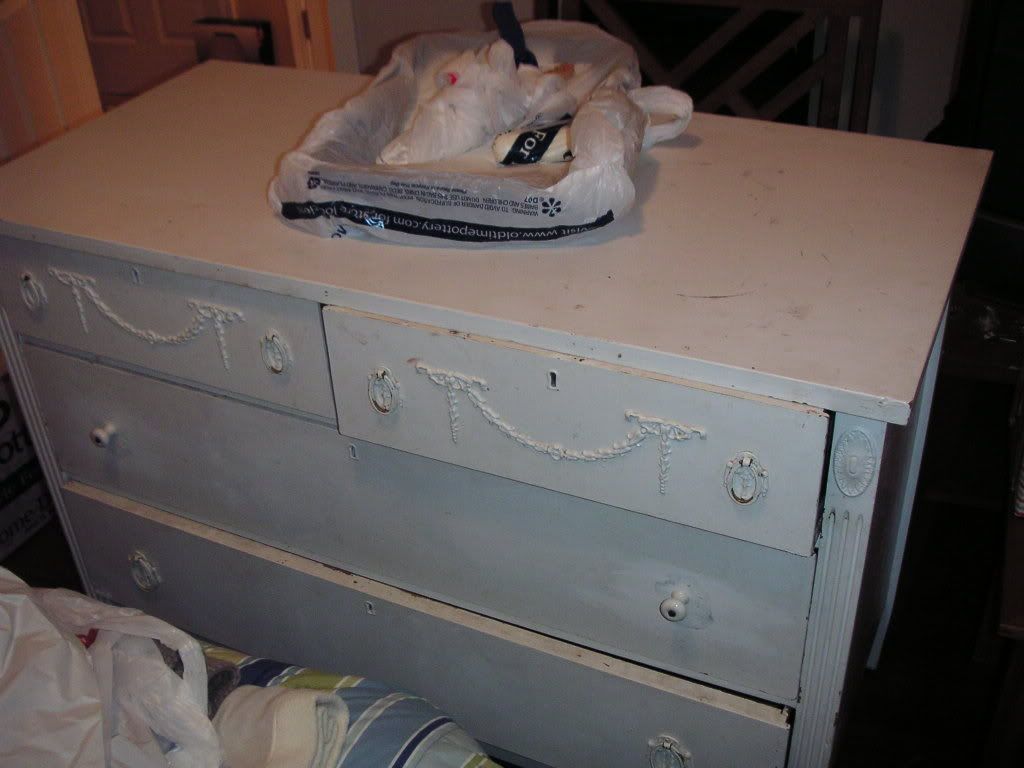 Before
After (Still needs hardware)
How I paint furniture
1. Lightly sand with 150 grit sandpaper. You don't want to take the finish off, just rough up the surface
2. Wipe down with TSP, following instructions on bottle. (TSP can be found in the paint section.)
3. Lightly sand with 220 grit sandpaper.
4. Wipe down with damp cloth.
5. Paint. I just used latex paint and a small foam roller and did 2-3 coats. I would reccomend putting a final protective coat on pieces that might get heavy use.
6. Let the piece cure for several days so the paint has time to harden before you use it!
 Easy Artwork
I found these vintage post cards in an antique store that showed scenes in my hometown.
We had a ton of frames (leftover wedding gifts!) so I just framed them in one of those.