Welcome to our home!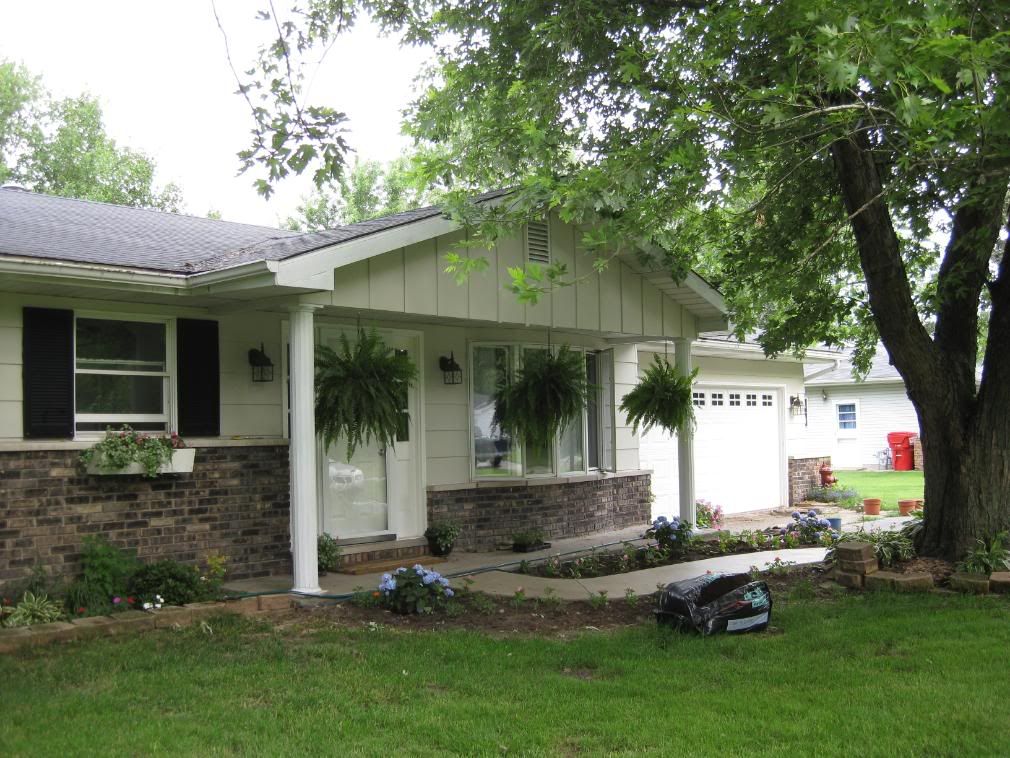 Living Room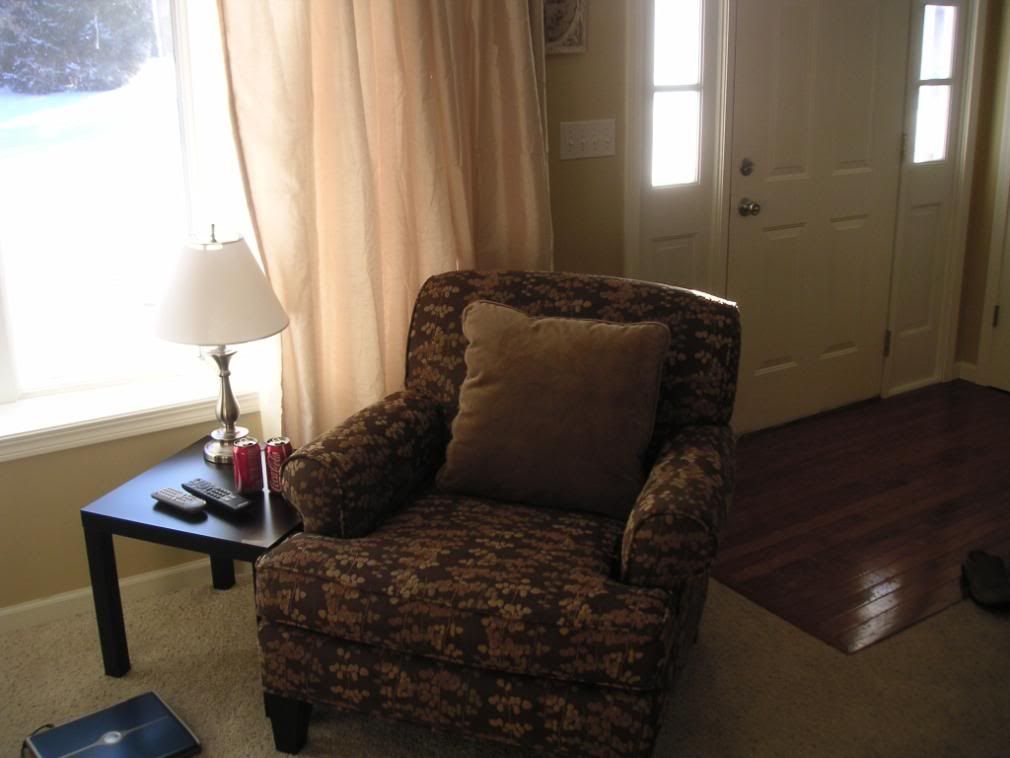 Detail of Mantel Decor
Color is Benjamin Moore Dunmoore Cream. It changes quite a bit depending on the light - sometimes it looks more pale yellow/gold and in other light it is definitely a tan/green. Furniture is from Macy's, window treatments from JC Penney's.
Still looking for something to hang above the couch!
Dining Room
Color is Behr Blue Fox, curtains from BB&B. I put 2 panels on each side of the door for a fuller look.
The china hutch belonged to DH's grandma. It needs a little refinishing but it fits our space really well! I'm looking for an antique table to complement it.
Master Bedroom
 Here's the master bedroom so far. ..color is Behr Light French Grey
The white nightstands are moving to the guestroom and we're going to purchase dark furniture for this room.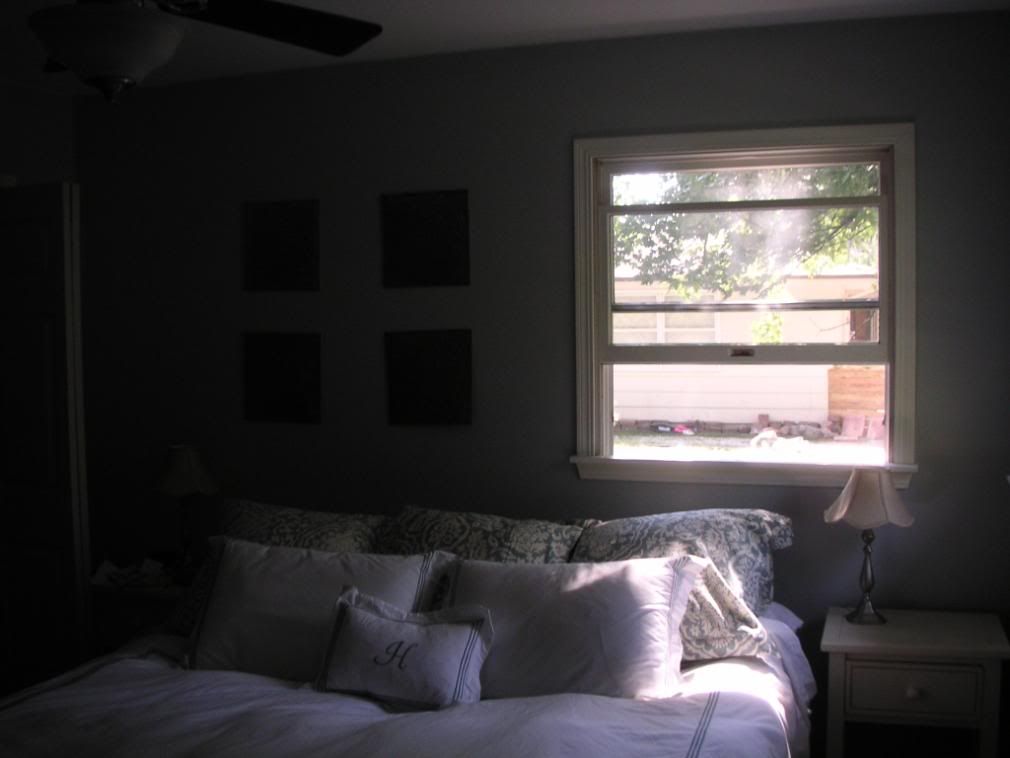 New window treatments from Pottery Barn
Coming soon: Office, guest room, kitchen and bath! : )
 Thanks for looking!