Knitting Books I Recommend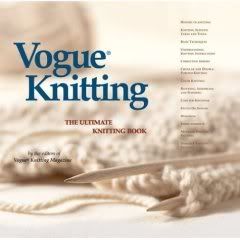 A comprehensive guide to everything, and an indispensable resource. It covers every step of the knitting endeavor from casting on to casting off, as well as pre and post knitting steps from design to seaming. There are some basic sweater patterns as well that are easy to adapt for multiple styles and sizes. If you want just one book, this is it.

Lots of great stitch patterns ranging from a basic moss stitch to more complex lace panels. Easy to read instructions, but no charts.

Great cable patterns to incorporate into your design. Happily, this one does include charts.
Stephanie articulates the triumphs and trials of the 'knitting lifestyle' in a truly hysterical way. There are lots of great tips included, but mostly this is just a great read.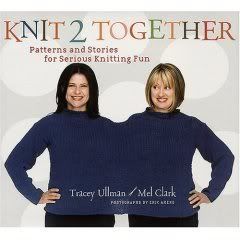 Wonderful, unique patterns for sweaters, slippers, and socks for all ages - even an apron and some 'witchy' bloomers. Also includes great tips and commentary from authors Tracy Ullman and Mel Clark.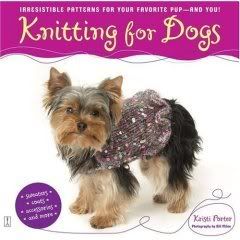 A terrific book with lots of creative designs. Everything from sweaters to saddlebags, and even some matching accessories for the proud parent of the pup.
Basic sweater patterns in tons of sizes and gauges, easy to modify for almost any look. I've used it as the foundation for several designs and find it hugely helpful.