Our home
Est. Sept 2005
We built our home in 2005 and have been working on making it our own ever since.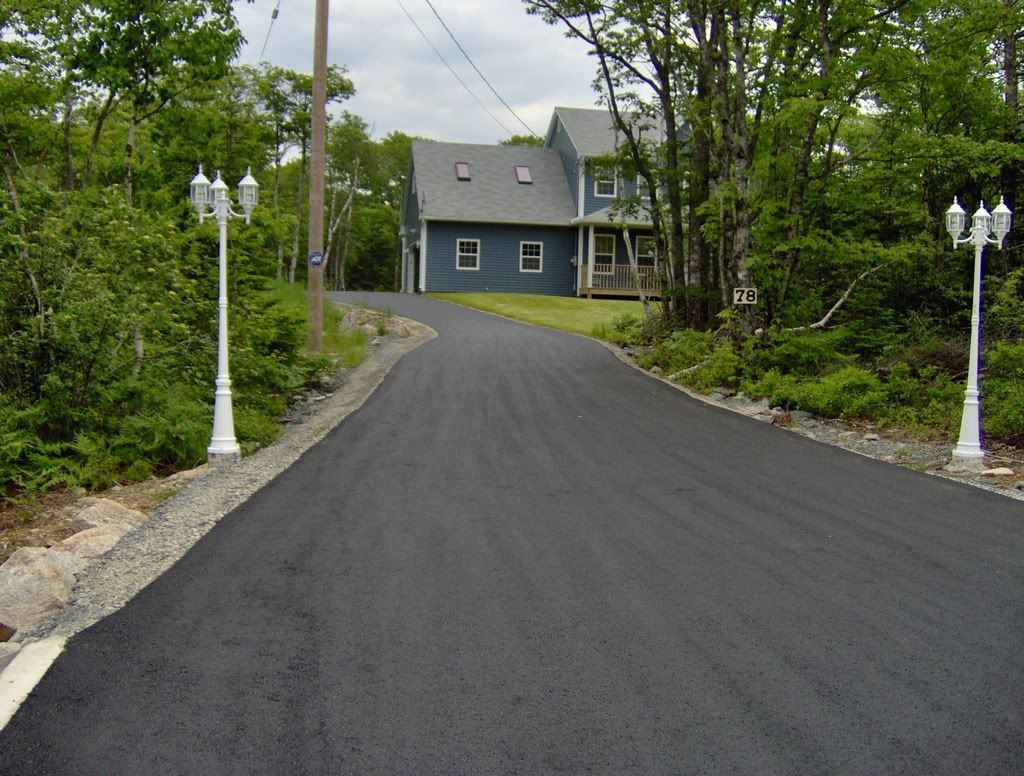 Family Room
Paint color throughout the house is Sherwin Williams Latte. 
I never thought I would like an accent wall but I knew I wanted to do something to the room. I love the brown. I *think* it might be Ralph Lauren "Manchester Brown" that Behr color matched but I can't remember since I had a ton of paint chips that day.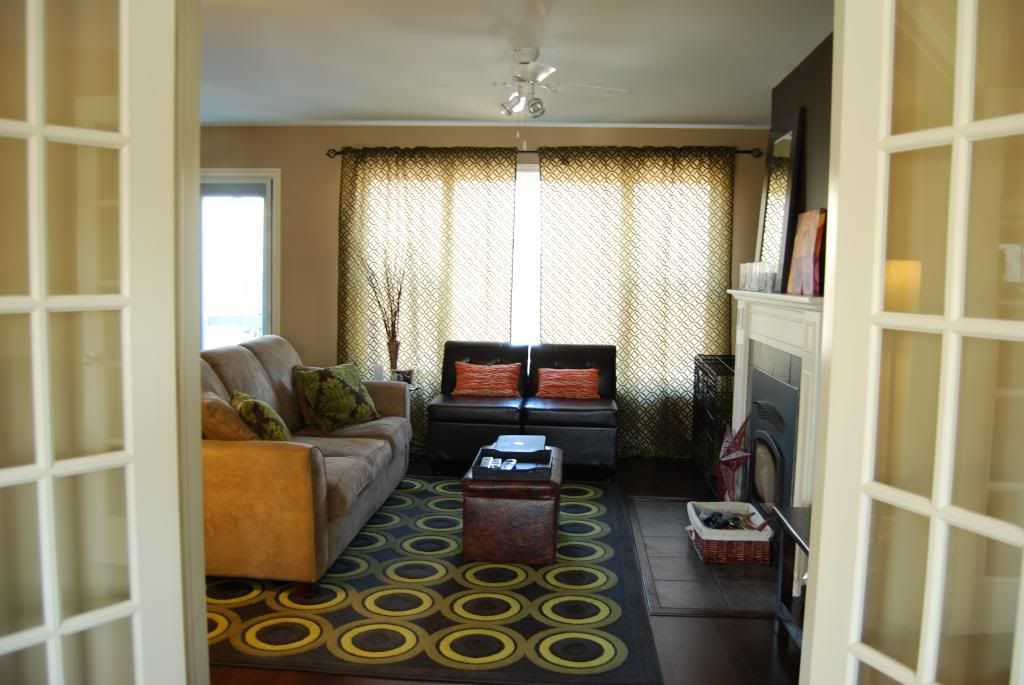 Different layout with old curtains.

Living Room
This is the extent of our living room now. A black leather couch and some roman shades. Any ideas for this room? I am not sure if I love the couch anymore.

Hallway/Foyer
Canvas print hanging in the hallway
We were going to put up an Ikea floating shelf and mirror but I think the hallway is too narrow even for the thin shelf. So I am thinking of doing a picture wall, maybe with black and white pictures.


Kitchen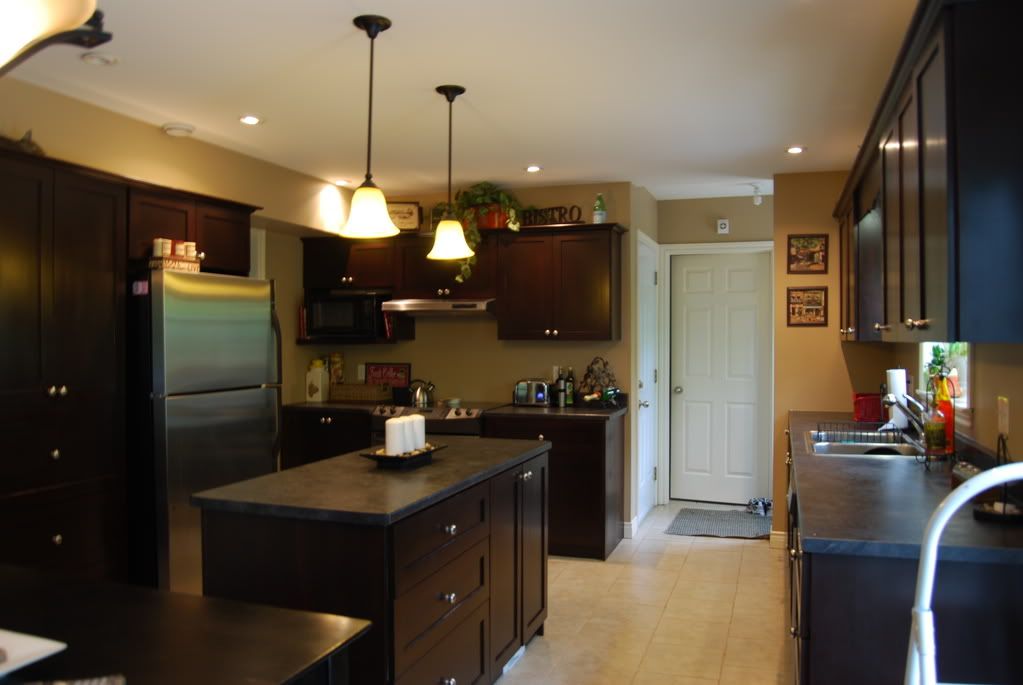 Cute dish detergent bottle and hand soap in kitchen.


Kitchen cabinets and lighting.
I want to do this backsplash for a bit of color. I can't find the same colors anywhere!
These are the closest colors I've found but still not in love with them like the above.
Dining Room
I know this room has potential, I was thinking painting it an orange/yellow color.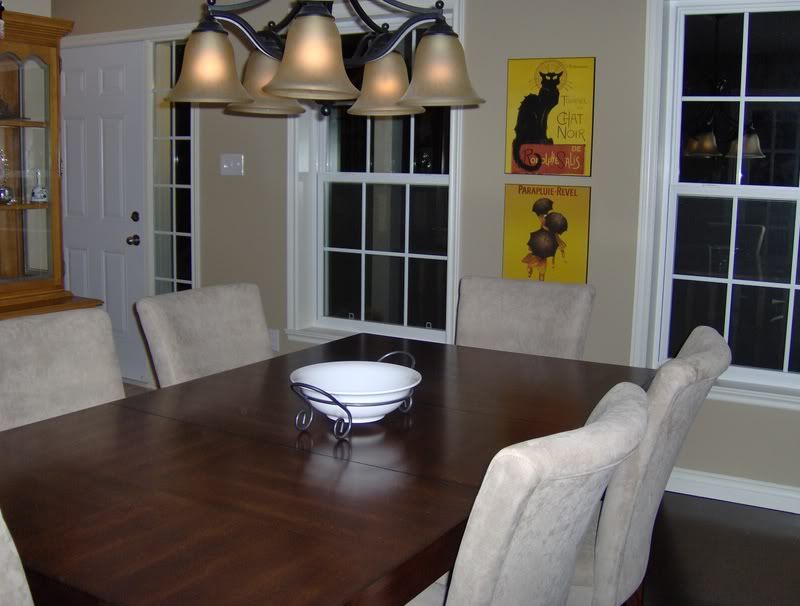 Table with fugly hutch behind it.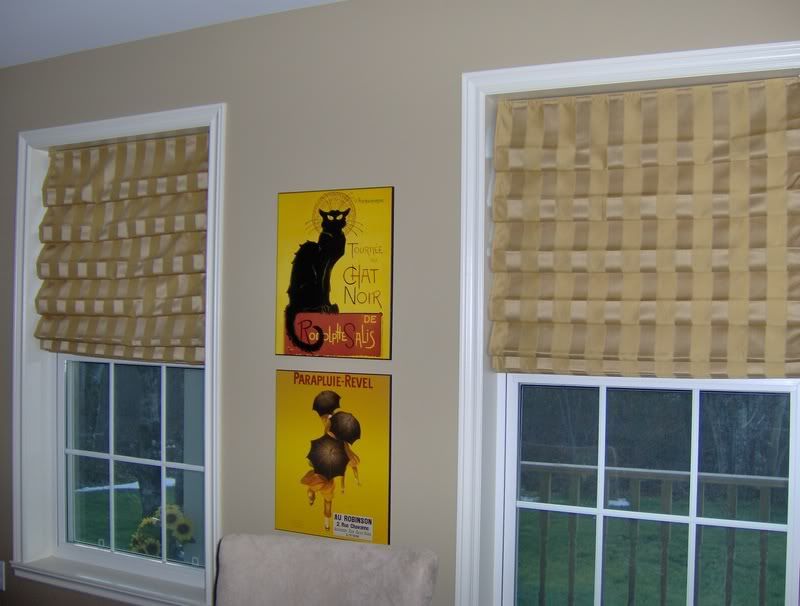 Roman shades are up now.
This is the color I am thinking for the dining room.

Master Bedroom
Our bedroom. It looks like our furniture is bright orange but it really isn't that orange in real life. Definitely need some help in this room.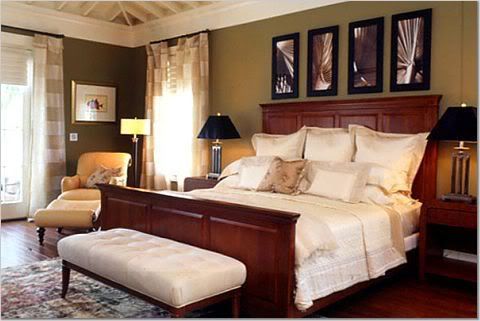 I want to do a paint color like this in the bedroom. Thinking Ralph Lauren Khaki.
Master Bathroom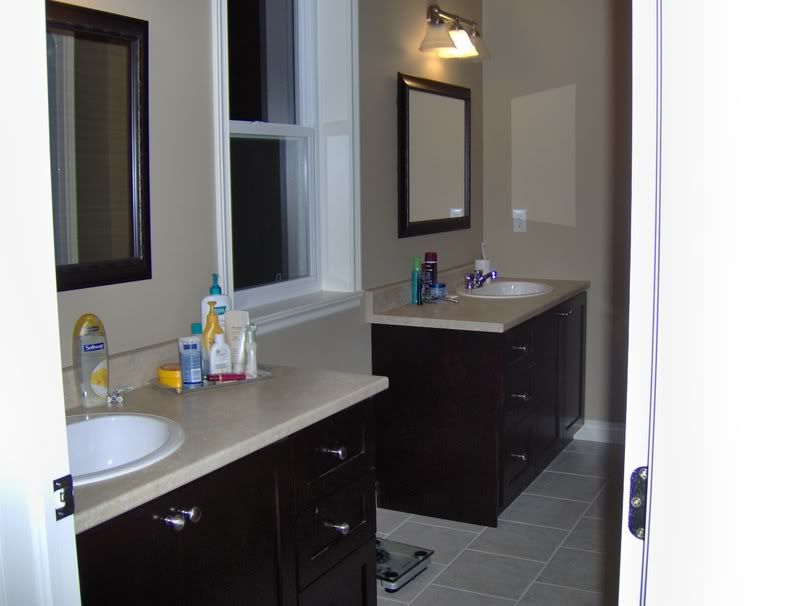 Master bathroom vanities. There are white blinds in here now. Oh, and all three light bulbs are installed in the lights too lol