Announcements
Subscribe to posts
Shoreline Community College is officially "veterans friendly."
"As a veteran and an Army brat, I understand the difficulty of transitioning from the team-oriented structure of the military to the less structured environment of college," SCC President Lee Lambert told the audience before the signing. "I couldn't be prouder of this college and the efforts to make our veterans feel welcome."
The designation became official with the signing of a memorandum of understanding signed March 4, 2010, at the college's 2nd Annual Veterans Roundtable. Signing the agreement were SCC President Lee Lambert, state Veterans Affairs Director John Lee and Mike Gregoire, husband of Gov. Chris Gregoire and an advocate for veterans.
"I'm very pleased to see a campus so dedicated to veterans and veterans' issues," Gregoire said. A Vietnam veteran, Gregoire said he was fortunate to have an older brother who'd also served there for someone to talk to about the experience.
Also a Vietnam veteran, VA Director Lee noted that the commitment of Shoreline Community College is indicative of the huge shift in public support from the Vietnam era. "I was there in 1968-69," Lee said, adding that the reception for many returning Vietnam veterans was not supportive. "Now, whether you support the conflict or not, no one is making disparaging remarks about the men and women who are serving."
Lee said the agreement's designation represents more than being just friendly to veterans. "The U.S. has the best veteran's benefits in the world," Lee said. "They are also the most complicated."
To help navigate those benefits, Shoreline Community College has a designated adviser, a Certifying Official, necessary for military transcript and record review as well as advising on various GI Bill benefits.
Robert Lemmons said during a panel discussion that finding that dedicated adviser was a pleasant surprise when he arrived at Shoreline to use his benefits. "They are a big help," Lemmons said.
Panel member Emily Oelnick echoed the feeling.
"I enlisted when I was 18. I went from my mom to the Army," Oelnick said. "When I got here, I was cut off from the support system I'd had in the Army. I didn't know anything. The Certifying Official took care of everything, had all my paperwork ready to go."
The agreement actually makes Shoreline a member of Partners for Veteran Supportive Campuses. As a partner campus, Shoreline will work to:
Increase awareness of veteran's programs on- and off-campus

Provide staff members with a core set of veteran cultural competencies

Implement best practices and policies designed to foster social support, acceptance, a welcoming environment and a setting that meaningfully acknowledges the contributions of veterans

Encourage veterans to use GI Bill benefits

Help veterans succeed in higher education and training

Ensure staff and veterans have access to services through local, state and federal partners
"We want veterans to know that we are here to help them in any way," said Kim Thompson, Director of Special Services at Shoreline Community College.


Link

The designation became official with the signing of a memorandum of understanding signed March 4, 2010, at the college's 2nd Annual Veterans Roundtable. Signing the agreement were SCC President Lee Lambert, state Veterans Affairs Director John Lee and Mike Gregoire, husband of Gov. Chris Gregoire and an advocate for veterans.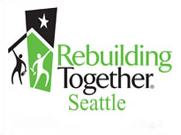 This is a heads up. April 24th, a very big and very important project: we have Robert, a 67 year old Vietnam veteran who fell off his porch and broke his neck. He's paralyzed from the neck down and needs some major renovations to help him move around his house. I'm asking for all VetCorps volunteers to save the first Saturday and possible Sunday of April which is the 3rd and 4th. Also this is a call out to all VetCorp members who have experience in construction, plumbing, carpentry or concrete laying, or know someone who is skilled in those departments to please contact me at
Joshua.hwang82@gmail.com
or 206-304-7174. This project is being held with the partnership of Rebuilding Together Seattle. I'll send a follow up email with more information at it develops. This is a very big project and if we don't get at least 20 people to show up or if we don't have enough skilled labor, we won't be successful. Thanks.
WASHINGTON –The Department of Veterans Affairs is beginning the process of recovering advance payments made available during the fall 2009 semester to Veterans and servicemembers who applied for education benefits.
"The advance payments were a huge success and helped thousands of student Veterans during the first days of the historic Post-9/11 GI Bill focus on studies and not their finances," said Keith Wilson, Director of Education Services at VA. "Now, we can get to the business of closing the books on advance payments and focus on supporting Veterans for the spring semester."
VA will begin sending out notification letters this week explaining the repayment process.
In October VA instituted an advanced payment process for all eligible students who were currently enrolled in an institution of higher learning for the fall 2009 term to ensure that all Veterans and eligible students were able to focus on their academic studies and not be burdened with financial concerns. As part of that process, a web portal was established to allow electronic submission for advance payment. Advance payments were also made on-site at VA offices around the country. At that time student Veterans were told that advance payments would be deducted from future benefit payments.
In collaboration with the Department of Defense, VA will also notify active duty service members who may have mistakenly applied for the advance payment of their options for returning un-cashed checks or reimbursing deposited funds.
VA discontinued advance payments via the website portal following the conclusion of the fall 2009 semester. VA is currently processing approximately 7,000 education benefits daily, up from an average of 2,000 at the beginning of the fall 2009 term. As of January 22 the Department has processed more than 105,000 of the approximately 132,000 spring enrollments received. Since the inception of the historic new program last year, VA has paid out more than $1.3 billion in education benefits, and opened the door to higher education to more than 183,000 Veteran students
...
Spindrift Shoreline's Art and Literature Magazine
NOW ACCEPTING:
Fine Art, Sculpture, 3-D art, Ceramics
Short stories, Poetry, Photographs,
Up to 5 submissions per artist.
OPEN to ANYONE in the US
Submissions must be received by January 29th.  Art submissions may be extended for 1 week.  No need to have a digital file with artwork unless it is a photograph or computer art.  Just bring in the original for the jury show and we will photograph it if it is accepted in the journal.  Bring original artwork to the Spindrift office, located in the print shop, room 2001b of the VCT building. Someone will be there Monday, Wednesday, and Friday from 9:30-3:30.  Literary submissions should be delivered to the Foss building, third floor, Spindrift mail box.
Visit
shoreline.edu/spindrift
for specific submission guidelines.
Question: Can a group of Shoreline Community College students who find inspiration in the words and example of Dr. Martin Luther King, Jr., collect 25,000 pounds of donated food in just one day?
Answer: No, they can collect 26,233 pounds in one day, add to the total the next day and then donate it all to local food banks.
"Martin Luther King Jr. Day was declared a national day of service by Congress in 1994," said Kaelyn Caldwell, SCC's service-learning coordinator. "What better way to honor Dr. King than to bring a community together to help others on his day?"
The project involved putting donation sites and volunteers in front of nine participating grocery stores across the north end of King County on Monday, Jan. 18, 2010. While the project was coordinated through the Center for Service Learning, Caldwell also worked with SCC Veterans Center coordinator Jonathan Phillips and student Ava Munson, who serves in student government as Minister of Social Justice. A number of college administrators and staff also volunteered for the project.
Funding for effort came from the Dr. Ronald E. Bell Student Leadership Fund through the SCC Foundation.  "Local food banks and the people who rely on them are suffering. Demand is increasing while donations are not," Caldwell said.  Food banks in the Shoreline/North Seattle area have reported a 30 percent increase in the use of their emergency food services, she said.
The drive's goal was ambitious, to collect 25,000 pounds of food. What seemed an audacious target at the start of the day began to look attainable as the donations piled up. After the 5:30 p.m. project close, volunteers brought the donations back to campus.  The total surprised even the most committed volunteers. "We gathered 26,233 pounds of food," Caldwell said. "Surpassing our goal was really gratifying."
The drive continued Tuesday, Jan. 19, at the school with more donations from students, faculty and staff. "This is a great example of what service learning is all about," Caldwell said. "It's taking the lessons of the classroom into the community, putting learning to work."  All donations will be distributed to partnering food banks, including: Hopelink, the Greenwood Food Bank and North Helpline/Lake City Food Bank.  
In October, 2007, the college joined Washington Campus Compact, a statewide coalition of colleges and universities to promote service learning.  Washington Campus Compact has a grant from AmeriCorps*VISTA to help serve people in poverty through service learning.
SCC Jim Hills
Outward Bound is an outdoor adventure non-profit that takes people on amazing adventures and talks about team building and what-not.  Recently they have been offering
free trips for Veterans
.  They provide the trip (including equipment), stateside travel, food, and lodging for Veterans that would like to participate.  The cool thing is that if we can get at least nine people, we can create our own trip.  
I'd like to know if you and/or your Veteran friends would like to participate in this.  I'm probably going to try to keep this local so that we can get the maximum amount of turnout as possible.  Also, send me your ideas for a type of trip as well.  Right now I'm thinking of things like a trip to (and maybe up) Mount Rainier, or Mount Saint Helens, mountaineering in the Northern Cascades, or white water rafting.  I'm also thinking about doing this the first week in July.  If you are interested let me know ASAP.  Don't worry about coordinating, I'm going to handle all of that stuff. 
Click here for more details.
As of today, January 12, 2010, we have been offered 20 memberships to the American Legion free of charge!  Normally the annual dues are $28 and go towards the many services and functions they hold throughout the year; but they are offering these free slots in hopes that we will join them and work together in easing the transition from combat to college.
With this membership you will get access to their service officers, the ability
to become
a certified service officer (which could be pretty convenient for our school and any other institution of higher education that you may become involved with), and a cool hat (
okay not so cool, but a hat none-the-less
). The only catch is that you will become a member of Post 186 (Cathay) in Seattle. Of course you could transfer out after you find a post closer to where you are, but this makes it easier for them to track how many people have taken advantage of this offer.
In order to join you will need to fill out a membership form, a copy of your dd-214, and get them both to me ASAP. I will then pass them along to the district 2 commander, to be processed and entered. The only favor I ask is that you to hurry and let me know if you are interested because I need to get these forms to him; there is a service officer class coming up and I'd hate for you to miss out on that training if you are interested in it.  If you're interested bring a copy to one of our club meetings and I'll have you fill out the enrollment form.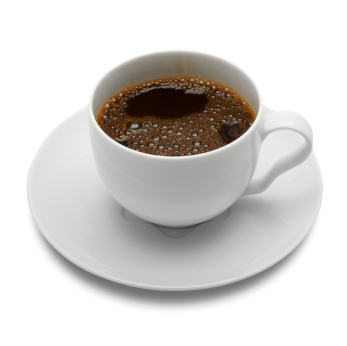 Date: Sunday, January 10, 2010
Time: 12:00pm - 2:00pm
Location: Zao Noodle Bar
Street: 2630 N.E. University Village St.
View Google Map
This is an informal get-together, open to any and all veterans, military families, veterans-issue advocates and related professionals in the Seattle area the afternoon of Sunday, January 10, 2010.
If there are a handful of us, maybe we can plan to do this in a nice cozy restaurant, perhaps even having lunch (everyone covers their own tab, of course). If our group becomes larger than a small restaurant can handle, does anyone have any suggestions where we might meet with one another?
Can't wait to catch up with many of you out in the great Northwest. (You treated me swell in 2007 when I visited during my Moving a Nation to Care book tour, thank you -- you know who you are.)
Please pass on the invitation to others you think might like to know about this. And Happy New Year, all!
Click here for more details:
http://www.facebook.com/#/event.php?eid=229507342556&ref=mf
Home | About Us | Announcements | Events | Gallery | Resources | VetCorps
Secretary of Veterans Affairs Eric K. Shinseki has authorized advance payments up to $3,000 for Veterans who have applied for VA educational benefits and who have not yet received their monthly education payments.
If you are a Veteran who has applied for one of VA's education programs and have not yet received your monthly benefit payment for the Fall 2009 term, you can submit a request for an advance payment on this website.
Advance payments will be issued by the U. S. Treasury within 3 workdays (Monday through Friday) following submission of this request. Payments will be in the form of a check sent through the U.S. mail. You should therefore anticipate an additional 3 days (excluding Sundays) for the U.S. Postal Service to deliver your check.
You can also visit one of VA's 57 regional offices across the country to immediately receive an advance payment. You will need to bring a photo ID and your course schedule when you visit the regional office. A list of VA's regional offices is available at
www.vba.va.gov/VBA/benefits/offices.asp
.
The advance payments will be reconciled with future education payments owed to you
...
Click here for more info
We have been able to secure a no-cost training opportunity for student veterans to be offered at Edmonds Community College on January 22 from 8-12:00.

Dependable Strengths (DS) was created by Bernard Haldane who worked extensively to help military personnel back in 1945 transition from military to civilian life. The Dependable Strengths Articulation Process has since become part of the alumni placement process for the Harvard Business School and has been taught around the world in China, South Africa, South Korea, Japan, and England with college and university students, k-12 system, prisons and prisoners, major corporations and employees, unemployed workers and the list goes on.  Haldane, now deceased, has a quote that best summarizes the work:


"Because you're unique, there's something you are better at than anybody else. You have a unique pattern of Dependable Strengths…when you know the core skills of your pattern, you have power over how they are developed, combined, and applied. Then you gain job security, resilience, employability, focused energy, new possibilities and more."


While the training typically occurs over a 2 day period, this training consists of an initial four hour session followed by another if participants want one one.  The cost is usually around $750 for the full training and the trainers also bill something like $600/day. The DS crew wants to honor the service of our vets and this training is at no cost to them.  So far there are 10 enrolled for the class with a maximum of 20. 

All those interested should contact Jonathan at (206) 533-6674.