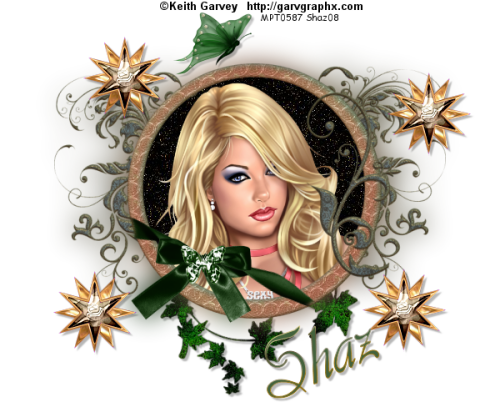 Supplies Needed:
I am using the Fantastic Artwork of KeithGarvey from My Psptubes HERE
Scrapkit is FTU  Called Envious From Scraps by Jessica HERE, Thanks jessica 
Font of Choice
Lets Begin:
Open up new canvas 600 x 500 flood fill white
Open Frame 2 from the kit and resize at 70% copy and paste onto canvas
Open paper 4, and copy and paste as new layer onto canvas
Use your erase Tool to take off all the paper around the frame and leave only the inside.
Select inside your frame with magic wand then copy and paste your Tube of choice
then selections Invert Delete, Merge down
Duplicate your Merged Layer and blur Gaussian Blur 15 put below the orignal layer
Open your Green Ribbon resize at 50% then place at an angle on your frame erase whats hangin over
Open Bow 3 resize 50% then paste that onto your ribbon in centre.
Open your Green gem Butterfly resize at 70% then place that also on the ribbob centre.
Open your Green  Flower 9 resize at 50% and paste that under your frame layers
I didnt show that much of it only a bit at the bottom..
Open your Stargem 2 and copy and paste 4 of them around your frame..
I used a Butterfly resized at 40% and placed that at the top.
Save as PNG:
Add All Copyrights.
Merge all together..
Thats it your done
Hope you enjoyed my Tutorial
Written in PSP 8
All my Designs are my own anything resembling someone elses is purely coincidental..
Do Not take my Tiles or Rip apart any of this background.
Artist bg ©KeithGarveyMPT0587BG made by me