For Kinders we started with  these apps in the screenshot:
"The need for parents, educators and therapists to research, identify, choose and document appropriate resources to cater to students'  needs is time consuming and often frustrating."  Gerry Kennedy IT Consultancy
I applaud Kennedy's advice at the beginning of Weally Wonderful Apps V3.0:
"Determining students' access, learning and communication needs, skills, understandings, prerequisite exposure and use of prevailing technologies, as well as how, when and where a new device will be implemented and supported all need to be taken into account as well as the choice and acquisition of Apps, management, ongoing support and technical backup. Time for experimentation, play and professional development are critical." 
In education, the outcomes should reflect the aims and goals documented in a student's individual learning plan. 
Educators need to incorporate the technology within a
framework where classroom practice can be altered, modified or changed to reflect the enhanced, improved or accelerated learning and communication outcomes.
These should be
 measurable."
Recommended Educational Apps  (Alphabetical order)
ABC Alphabet
ABC Magic

Alice

 

for the iPad 

is an abridged version, ebook with animated pictures, although no audio. It also has interactive elements. Primary level.

 
Animal Zoo
Animoto:  Allows you to

create 30 second, images and text based, 
                        video presentations with a basic account.
Beautiful Planet  
 

Peter Guttman, an award-winning travel photographer took all the high quality photographs.
 It is a global wonderland. There are over 570 images from 160 countries. 
Brain Pop Feature Movie of the Day: This free app features a new movie each day.
 To access the complete collection you need to subscribe. 
Counting 123   
Dictionary.com

: 
     This app is a must have application for students of all ages. It incorporates a dictionary, thesaurus and a word of the day feature. Students        

    

can have the words pronounced out loud to them, and examples of how to use the words in a sentence correctly are also included.
Dog Story
DoInk
Dolch Words
Drawing Pad: A 

great art tool for  budding artists of all ages. 
You can choose from a huge variety of crayons, paintbrushes, stamps, markers, pencils and clipart in order to create your masterpiece. 
Erasers are on hand to fix your mistakes, or to erase your whole page. 
You can select a number of different background colors and patterns for your background.
You can save or email your completed images.
Drop

box:

 

Create shared folders with other Dropbox users. This allows course content to be shared with st

udents who have their own Dropbox accounts. Any file type, including ePub and PDF, can be uploaded.

 

 FREE. 
Dr Seuss Collection:
There are many Dr Seuss books available for the iPad. 

Words are highlighted as you read and there is plenty of interactivity 
Stories can be read aloud to you or you can choose to read alone. 
to engage the students from Kinder through to Stage2.
* works in any browser and it's fully compatible with all interactive whiteboards. 
* choose a privacy setting 
* share your videos with your students, with everyone at your school, or you can make them public and teach the world! 
Your students can sign up for free Educreations accounts, which will allow you to keep track of who's watching your lessons and answer any questions your students may have.
 Evernote: 
* take notes and organize web media easily. 
* take a photo, a screenshot, a typed note or save a web page 
* Evernote will save it, index it and make it searchable for when you need it most.
* works on PCs, Macs and other portable devices, so the content you save on one is available to view on all the rest. 
Farmer's Market

iBooks             

 
I Luv drawing people 



       * learn to draw pictures of kids

       * learn the basics of drawing 
       * Email facility is available to send pictures to friends and family
Jack and the Beanstalk 

 
Heaps of interactivity;  the text as it is highlighted when read aloud. The graphics, sound effects and voice over narration are all wonderful additions to this iPad book.
Lazy Larry Lizard :

 interactive story apps. 
The first book in this series. Touch the lizard and watch his reaction.Suits from Kinders through to Stage 
2.
 
In this story, Look Out Larry Lizard, the reader has to alert Lazy Larry to the dangers all around - scary spiders and snakes and bushfires - and find him a safe place to sleep. and now:  
The third book in the series:
Lost Larry needs you to help him find his way home. 
It's like a game on every page as you help Larry through mazes, 
across rivers, over canyons, stepping stones and rickety old brid
ges. 
Once again the story app has

 
movie quality animation and highly professional sound track.
Neo Maths +
Nibbly's Nose- suits very young kinders and pre-school
Orchestra: 
Miss Spell's Class

:

 
 This useful spelling app comes from the creators of Dictionary.com.
The database contains over 10,000 words. 
Miss Spider's Sunny Patch Books -

Miss Spider's Tea Party,  Miss Spider's Bedtime Story

 
                Extra features such as coloring pictures, puzzles and educational games add to the enjoyment of these reading books.


Notes

: a very simple, built-in, note ta

king app 

with the option to copy and paste into another app or export the note via email from directly within the notepad.

 
Puss in Boots:

 

Reading Skill

Simple Minds
Mind mapping to
ol that tur
ns your iPad, iPhone or iPod touch into a brainstorming, idea collection and thought structuring device.
           example of Simple Minds mind map
Talking Tom
Toy Story 

You can have the story read or record your own voices, and there are lots of hidden things to locate and it also provides games and puzzles.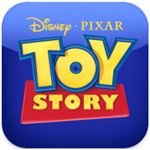 VoiceThread: 

create entire Voicethreads complete with spoken, typed or video comments, directly on the iPad. For our primary students, under 13 )

 

a teacher can create multiple identities within one account.

  
Zanny, Born to run- 

Interactive, rhythmic story about a boy who just can't stop! Comes with a game that targets facial expression identification. Helpful for autistic students.
WHAT do I select? HOW do I find them? 
Educational Apps-work in progress 
IEAR are an active online community that looks at a variety of topics related to iPod Touch and iPads.
-great way to select apps