The first signs of coolant bypass failure usually go like this: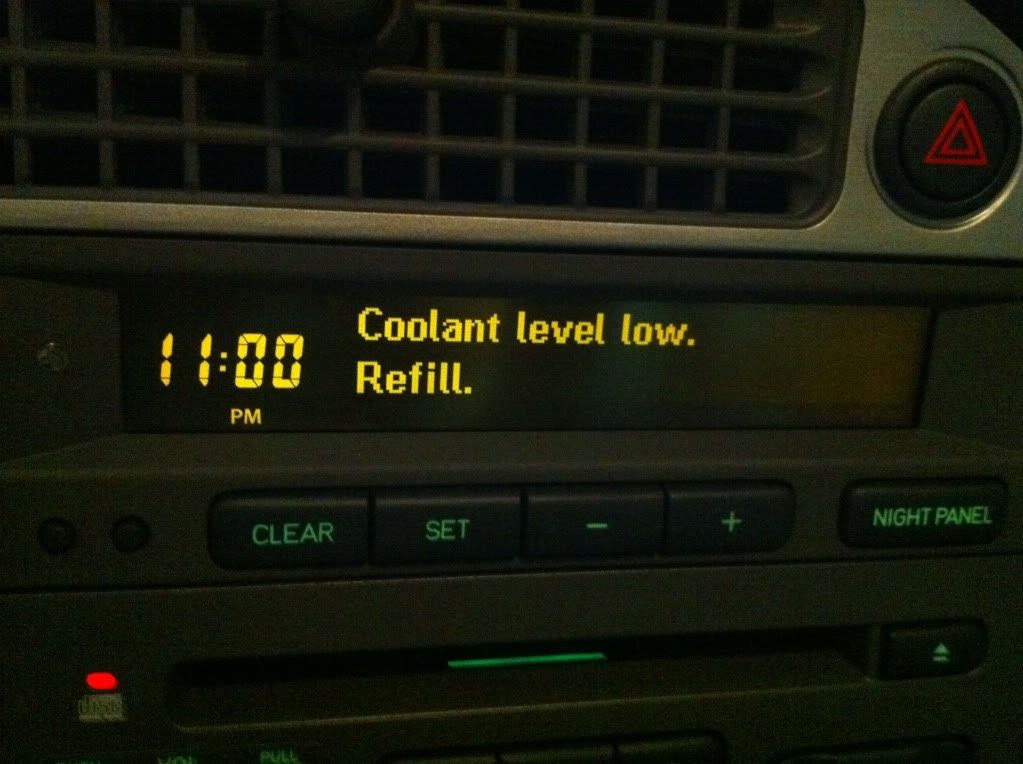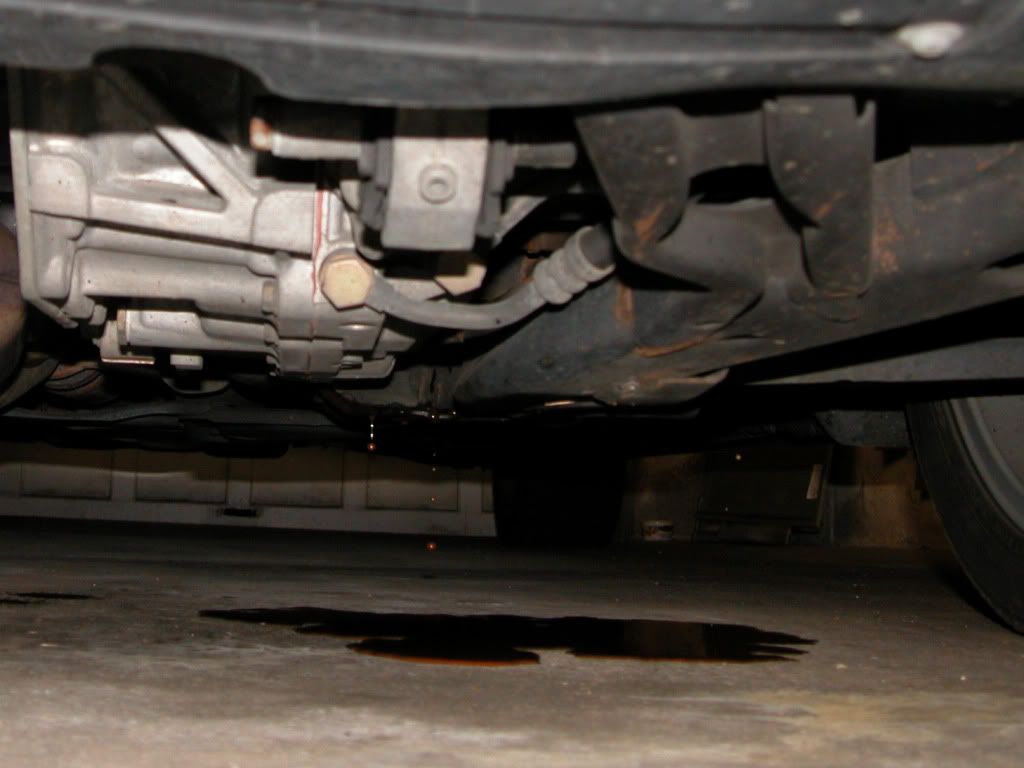 ***This job will be about a thousand times more fun if you let the engine cool over night before digging in.
1). The valve is crammed in pretty well against the firewall. Remove the plastic cover over the engine wire harness by grabbing it from the bottom and pulling straight up.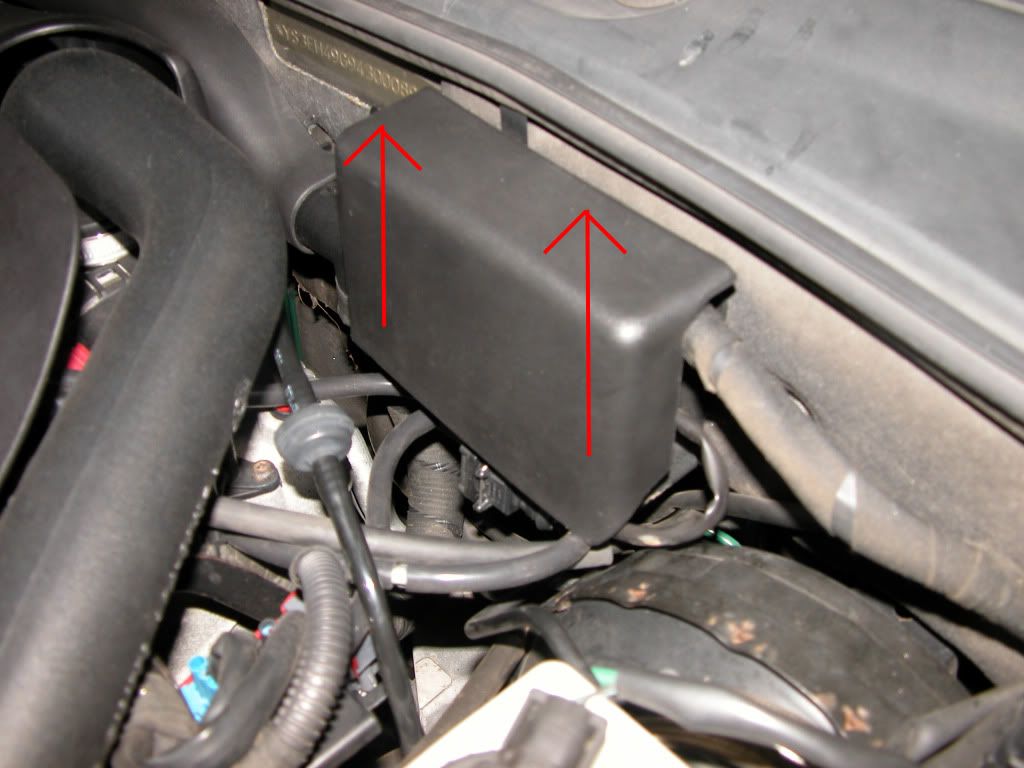 2). This plastic cover also has to be removed. It just snaps on. I got my fingernails under the top and bottom and pulled it right off.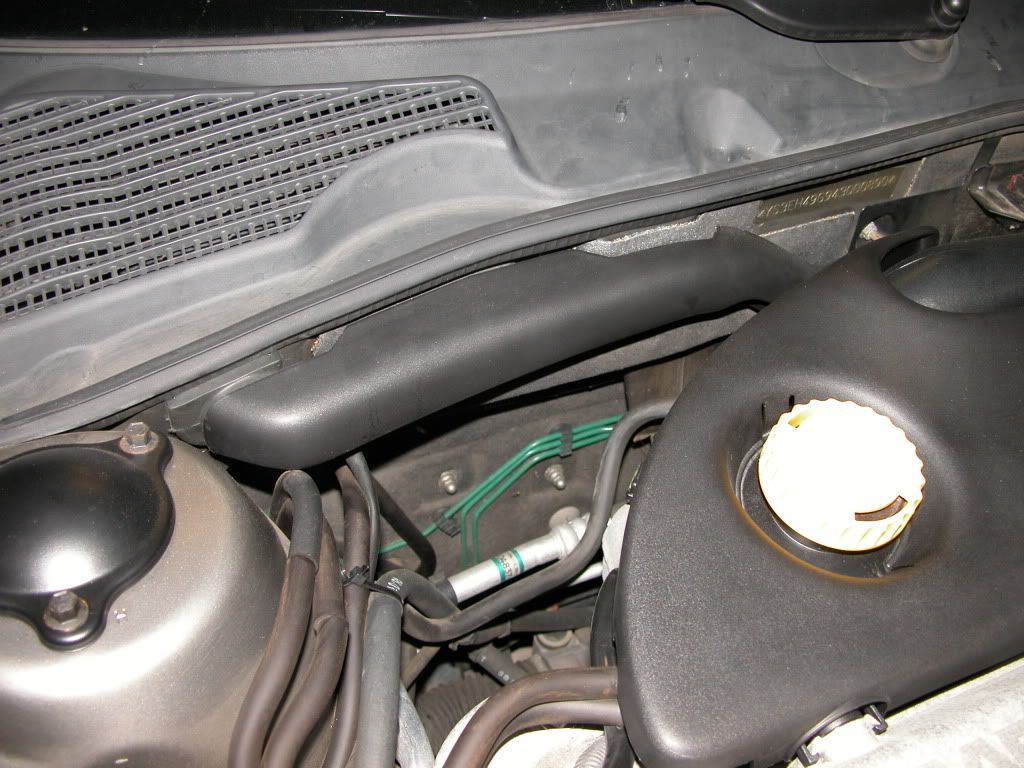 3). With the covers removed it should look like this. Beer break?