I wrote the first of this series a long time ago and put it in a drawer. It was after I had done some traveling that involved climbing around ancient ruins (Greece, Egypt etc). During that time I came across a place that was just a bit like the Chasm of Kelerish and I had to write about it.
Then, years later, I got another idea and wrote The White Fox. 

And now there is a third book The Tower of Sheagil.
The links below are for Smashwords but you can also find the books other places. The first book (Summon Your Dragons) is free.

Summon Your Dragons

©1986 R J Parkinson
Is Azkun an ancient hero returned to save them all or just a madman with absurd ideas about dragons?
The King of Anthor has no time for ancient heroes and even less time for dragons. Old crimes are coming back to haunt him and old enemies are stirring on his borders.
His last hopes may lie with Azkun, whoever he is.
This is a gritty fantasy with no elves anywhere.
Summon Your Dragons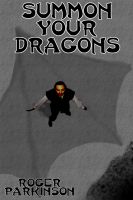 There are two cats briefly referred to in this book: Kimi and Sura.
They are based on my real life cats of the same names.
Sadly they have passed on now, but there is more about them
here
.
The White Fox
©2009 R J Parkinson
This takes place eight years later.
Even a privileged palace boy gets punished if he tries to sneak into the room of Tarlin's best wife. Olcish finds himself tending smelly old people in the infirmary and being bossed about by the priestesses. But one of the old men dies and that changes everything, sending him to the worst place in the world with little chance of coming back. But by then he wants to go, even if it kills him.
This is another fantasy with no elves, no dragons and, strangely, no foxes. Some adult content.
The White Fox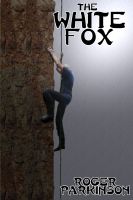 The Tower of Sheagil
What started as a kind of holiday, traveling through Relanor, takes an odd turn and then a sinister one. Odd because Falia and Olcish are still switching places. Sinister when Falia gets a message meant for Olcish from someone she thought was only a legend. Sheagil has unfinished business. This is the sequel to 'The White Fox'. Still no elves, but a hint of dragons.

The Tower of Sheagil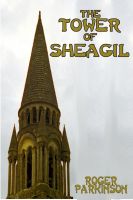 Map & Appendices

I couldn't get the map formatted into epub. It helps to have a map because there's a lot of traveling.
And the appendices. What kind of fantasy doesn't have appendices? See the links at the bottom of the page.