Give a gift that will make a very real difference to those Jesus loves.












http://www.adventconspiracy.org/
Reformed Church Gifts of Hope
Source page: 

Give a Gift of Hope

Give a gift in Jesus' name that makes a difference as you celebrate the greatest gift of all. Select one of the options listed.
WILDLIFE STORYTELLERS
CHRISTMAS GIFTS FOR CHILDREN IN BETHLEHEM
CHICKEN
GOATS
COWS
WATER ROLLERS
MEDICAL CARE
CLEAN WATER
FOOD SECURITY
SCHOLARSHIPS
JOB SKILL TRAINING IN BETHLEHEM

View/download the Gift of Hope brochure

 (PDF)





---
Agros  
Your gift in the Agros One Seed alternative catalog will help rural, poor families in Central America and Mexico attain the once-impossible dream of land ownership and build productive, self-sufficient lives. It is a gift of real help for today and lasting hope for tomorrow.

Agros commits to use your contribution with the highest degree of stewardship and integrity. On behalf of those whose lives you are helping to transform, thank you!

At Agros, we empower the rural poor of Central America and Mexico to earn economic self-sufficiency as land owners, realize their God-given potential, and escape the crushing cycle of generational poverty. Based on empowerment through land loans and training, Argos has helped thousands of families learn to dream again.

Let's break the cycle of rural poverty. Explore at www.agros.org.
---
Bread for the World






This year, 
give a gift
 that reflects the true significance of Christ's birth. Jesus taught us that whatever we do for "the least of these," we do for Him. 
Make a donation
 to Bread for the World in honor of your loved ones this Christmas. They'll be touched by your thoughtfulness and you'll be helping to end hunger in the United States and abroad. 
Your gift
 will help Bread persuade our nation's leaders to provide adequate food and nutrition to hungry and poor people.
About Bread for the World: We're a collective Christian voice urging our nation's decision makers to end hunger at home and abroad. By changing policies, programs, and conditions that allow hunger and poverty to persist, we provide help and opportunity far beyond the communities in which we live. 
Visit www.bread.org/gift to honor your loved ones this Christmas.
Each item in this catalog has been requested by ChildFund staff in the country it represents. You can be assured that your gift will be delivered directly to children, families and communities to help children in just the way described.




ChildFund exists to help deprived, excluded and vulnerable children have the capacity to improve their lives and the opportunity to become young adults, parents and leaders who bring lasting and positive change in their communities. We promote societies whose individuals and institutions participate in valuing, protecting and advancing the worth and rights of children.
---
Church World Service

From chicks to blankets, wells to sewing machines, you are bound to find something for everyone.  Gifts are available in five program areas: agriculture and livestock, emergency and disaster preparedness, care for vulnerable children, water and environment and women's empowerment.
Check out http://cwsbestgiftcatalog.org/ and choose gifts from $10 and up.  You can order with a credit card online or by calling 800 297 1516, extension 222.
---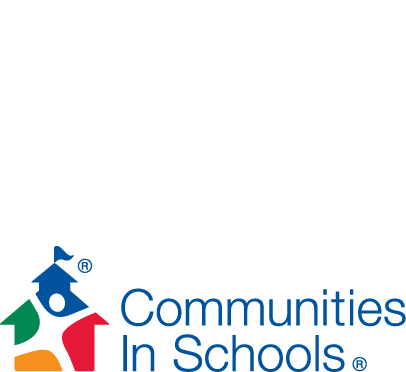 Communities in Schools  
We're seeing painful upheavals about race on university campuses these days, but the civil rights issue in America today is our pre-K through 12th grade education system, which routinely sends the neediest kids to the worst schools. To address these roots of inequality, a group called Communities in Schools (communitiesinschools.org) supports disadvantaged kids, mostly black and Latino, in elementary, middle and high schools around the country.
For $15 a month per child, it offers mentoring, pregnancy prevention, college counseling and more, and it's effective: 91 percent of the students it helps end up graduating from high school.
---
Dr. Sanduk Ruit and Dr. Geoffrey Tabin are fighting blindness in Asia and Africa (CureBlindness.org) at a cost of just $25 per cataract surgery on an eye. There's nothing more joyous than to see someone who has been blind for years have the surgery and, the very next day when the bandages are removed, being able to see again. Now, that's a gift!
Their goal of eradicating as much unnecessary blindness in their lifetimes as possible has since spread far beyond the Himalayas. The organization they founded, the Himalayan Cataract Project (HCP), now funds and facilitates education, training, and equipment for local eye-care professionals across Asia and Sub-Saharan Africa. Together with its partners, the HCP has screened and examined over 5.2 million patients from 16 countries and provided over 445,000 surgeries.
---
Equal Exchange
Use your purchasing power to make a difference in the world by choosing high-quality, Fair Trade Gifts from Equal Exchange. Your gift recipients will enjoy our selection of delicious, organic items that support small farmers, their communities, and the planet we all share. Each gift comes with a custom greeting card for your personalized gift message.
Gifts
If you're sending gifts to 10 or more people, check out our 
Business Gifts
page for our special bulk order program.
---
Food For the Poor
Inspire your friends and family this Christmas by purchasing gifts in their honor from Food For The Poor's Christmas Gift Catalog.
The gifts in this year's catalog range from $10 to buy fruit-bearing trees that will provide sustainable sources of food and income to hungry families, to $70,000 to build a school that will benefit an entire village.
Gifts that make a difference
Food For The Poor feeds millions of hungry people throughout the countries we serve. Our Christian relief programs and projects help children and the poorest of the poor by providing food, housing, health care, education, water, emergency relief and micro-enterprise assistance in the Caribbean and Latin America.
Honor your loved ones and be a blessing to the poor
.
Heifer International
Give a life-changing gift to a family in need.




The Most Important Gift Catalog in the World

Choose a meaningful gift to give a loved one and help children and families around the world receive training and animal gifts that help them become s

elf-reliant.

Families who receive your gift become donors as they pass on the gift to other families in their community. This allows them to help others as you have helped them.

Honor your loved ones with a free card from Heifer with every donation.



---
Hero Rats  
"HeroRats" have been trained to sniff out land mines (and, in some countries, diagnose tuberculosis). In a day, they can clear 20 times as much of a minefield as a human, and they work for bananas! Nicholas Kristof says, "My kids adopted a rat in my name five years ago for Father's Day, and he's still clearing minefields." You can give a one-time gift, or adopt a rat for $10 a month through Apopo.org.

Landmines injure or kill innocent civilians every day and pose a structural barrier to development, long after war ends. Trained HeroRATs can quickly and accurately detect landmines, thereby significantly speeding up the demining process.
One water well provides clean, safe drinking water for up to 400 families in a rural village. Your gift will save lives and prevent water-borne diseases like typhoid, cholera, and diarrhea. You are giving a village an easy and accessible source of fresh water that will last for years to come.


Give a sewing machine to a woman in India. You are empowering her to be self-sufficient and support her family. Upon graduation from a tailoring school, she receives a sewing machine that enables her to start a home tailoring business.



---
International Rescue Committee
The world today has

more refugees and migrants

than at any time since the World War II era, and winter will be a particularly brutal time for them. The International Rescue Committee (

rescue.org

) has long been the champion of refugees everywhere, and on its website $25 will buy a solar lamp so refugees can see at night. Or $84 buys 15 warm blankets to fight the cold.
WHY DOES TRAFFICKING EXIST?

  BECAUSE THERE IS SKYROCKETING DEMAND




Consumer demand for cheap products, labor and services is enormous. In the commercial sex industry business is booming. Traffickers can work in virtually every country around the world and move to wherever the greatest profit can be extracted.



Browse Operation Smile's Giving Catalog for meaningful gifts that help change the lives of children around the world. For children born with facial deformities, the greatest gift you can give is the joy of a new smile – and a new life.

Every three minutes, a child is born with a cleft. One in 10 of those children will die before their first birthday. With the generous help of volunteers and supporters, Operation Smile has provided more than 200,000 free surgeries for children worldwide who were born with facial deformities.
Right Sharing of World Resources

Make a gift in a friend's name to the women we serve in Africa and India, where $20 can buy 20 hens for egg production, four batches of worms to begin a compost business, or enough materials to start two roof-thatching enterprises.

Your gift can change lives.

 Giving Catalog

Right Sharing of World Resources is a Quaker micro-credit organization that for more than 40 years has supported grassroots income-generating projects led by women, many of whom are making less than a dollar a day.

See our alternative holiday gift card at www.rswr.org, ready to print and send to those on your list who already have everything they need.



---
Trickle Up 
Trickle Up (
trickleup.org
) lifts people out of extreme poverty through the "graduation program" (so called because people graduate from poverty). The program typically consists of a gift of a cow or other animal, training, a savings account and other support, and it seems to work by giving people hope.
The graduation program's effectiveness has been proved in rigorous international trials. In India, each dollar invested in a
version of this program
generated economic returns of 433 percent. When a Yale seminar on economic development was given foundation money and entrusted with studying how to allocate the money so that it would do the most good, it ended up donating the sum to Trickle Up.