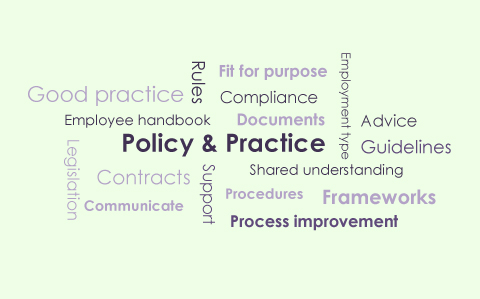 "Knowledge is of no value unless put into practice"

-Anton Chekhov
Policy Practice is the implementation of policies and procedures in the social worker's respective field. It can be defined as
using social work skills to propose and change policies in order to achieve the goal of social and economic justice. The goal of policy practice is
to ensure social and economic justice in the social environment so that all people, regardless of their socioeconomic status, race, ethnicity, religion, or sexual orientation, have opportunities to achieve success for themselves and their families. It fits in with the core mission of social work practice, and is something that all social workers strive to achieve with their perspective clients on a daily basis. It can be accomplished on all levels of practice, from the micro arena (empowering individuals to improve their current status through work programs and applying for health care) to the macro level (advocating for changes in legislation regarding the homeless or abused spouses). In my internship I utilize policy practice primarily on the micro level with my students through trying to instill beneficial study skills and habits, stressing the importance of organization, demonstrating techniques on how to handle situations that would lead to frustration and loss of temper, and ways to plan out their week to have enough time for homework, sleep, and fun.


Code of Ethics & Policy Practice

Preamble

"The primary mission of the social work profession is to enhance human well-being and help meet the basic human needs of all people, with particular attention to the needs and empowerment of people who are vulnerable, oppressed, and living in poverty."



3.02 Education and Training
(a) Social workers who function as educators, field instructors for students, or trainers should provide instruction only within their areas of knowledge and competence and should provide instruction based on the most current information and knowledge available in the profession.
(b) Social workers who function as educators or field instructors for students should evaluate students' performance in a manner that is fair and respectful.
(c) Social workers who function as educators or field instructors for students should take reasonable steps to ensure that clients are routinely informed when services are being provided by students.
(d) Social workers who function as educators or field instructors for students should not engage in any dual or multiple relationships with students in which there is a risk of exploitation or potential harm to the student. Social work educators and field instructors are responsible for setting clear, appropriate, and culturally sensitive boundaries.