"Focus on the journey, not the destination. Joy is found not in finishing an activity but in doing it.
"


-
Greg Anderson



My name is Robert Karpe, and I am 23 years old. I have one younger brother who will be graduating from the University of Arizona in May, and have a wonderful Mother and Father who have supported me throughout my high school and college careers. I attend the University of South Carolina in Columbia, South Carolina, and I will be graduating May 9th, 2015 with my Bachelors of Social Work. Even though I am a little sad to be graduating and leaving the college life behind, I am even more excited to begin this new chapter in my life. Even though I am a little nervous to be starting something completely new, I am confident that through my support systems, my willingness to learn, and my drive to succeed I will achieve my goals and get a career in the field. My dream jobs would include working in the education system, with at risk or less fortunate kids in a shelter or DJJ setting, and in the military.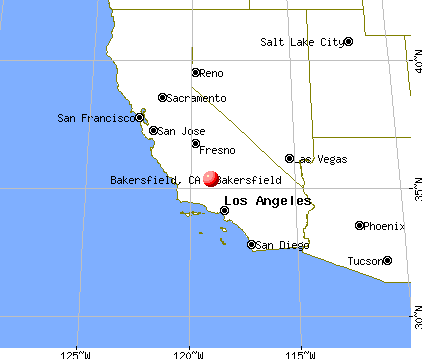 I was born and raised in Bakersfield, California up until I moved to Columbia for college. For those who do not know where Bakersfield is, it is situated halfway between Fresno and Los Angeles at the southern end of the San Joaquin Valley 2 hours east of the Pacific Ocean. I was a very active growing up, always playing outside and getting into trouble due to my exploratory nature. when I was in the 5th grade my brother and I thought it would be fun to climb up on our school's roof just to see what was up there. Unfortunately for us we were caught by a teacher who happened to be working in his classroom over the weekend, and that Monday the principle sat us down with a police officer and made us show them how we got onto the roof, who had gotten up there with us, and make us swear we would never do it again. I would like to say that my exploratory nature went away, but it stuck with me all through the present day. I was always eager to learn and try new things, and I believe that this has helped fuel my desires to want to help people.
In high school I was torn between staying in California for college and going elsewhere for a new experience. My parents assured me they would be supportive of whatever I decided, but always stressed the importance of trying new things and having new experiences. I had been fortunate enough to travel across the country and to other countries in Western Europe, and what they said really resonated with me. My dad once told me that I could always come back to California when I was older, as it wasn't going anywhere anytime soon. Having the opportunity to spend 4 years of your life in a completely new environment however was an opportunity I would not have very many times, and it was this reasoning (and me wanting to be on my own) that finally made my mind up to look at colleges away from California. I applied to 10 different Universities, and after all was said and done my choices were between Tulane University and the University of South Carolina. I loved both school and felt equally at home on both campuses, but scholarship opportunities, SEC football, and the size of the school convinced me that I belonged at the University of South Carolina.
My path towards Social Work was a pretty interesting one to say the least. Ever since I was little I would always try to help anyone who looked like they needed it and made friends with everyone. One story from my childhood that perfectly illustrates this is when I was maybe 2 or 3 years old I was at the park with my Dad and little brother (who would have been 1 or 2 at the time). My parents had divorced around this time, and my brother and I had been living with both my birth Mom and Dad (we would stay with my Mom 3 days of the week and my Dad the other 4). I was playing in the sandbox and apparently noticed a little kid playing by himself. So I went up to him and asked if I could play with him. According to my Dad the boys response was "I don't have a daddy", to which I replied, "That's okay, I don't have a mommy. Let's play anyway!" We proceeded to play in the sandbox together the rest of the time we were there. As I got older this never went away, and I always felt good when I did something nice for somebody. When I got to college I was unsure what I wanted to major in, so I went in undeclared. My parents and I during freshman orientation met with Mrs. Rushondra James who told me a little about the program, what a social worker was, and what graduating with a BSW would allow me to do in the world. I was unsure at the time if that was the route I wanted to take, so I decided to remain undeclared. After my freshman year and changing my major 5 times (Psychology, Biology, Business, History, and Sociology), I finally went back to Mrs. James and changed my major to Social Work.