Do you need to catch up on credits? Are you looking for a summer job?
Basic Education classes, Internships and jobs, Employability Skills Training
Youth ages 14 to 21 who reside in Pima County can apply online at
https://secure.pima.gov/summeryouth/
Positions are limited! Deadline to apply is March 15, 2013.


For more info call 798-0546



LULAC's 24th Annual Leadership Conference
"Unlock Your Possibilities"
This year's conference targets 8th through 12th grade students, and encourages them to stay in school, to set their goals and to realize that the key to success is through education.
Tuesday, March 12, 8:00 am - 12:30 pm
Pima Community College - West Campus
http://www.lulacylc.org/



You do not need to pay to have your taxes done!

The IRS Volunteer Income Tax Assistance (VITA) and the Tax Counseling for the
Elderly (TCE) Programs offer free tax help for taxpayers who qualify at thousands of sites across the country.
Click here to find a site near you!
Earn to Learn Scholarship 
AZ Earn to Learn is a groundbreaking program that prepares high school students for college with financial education and matching funds (Up tp $4,000!).

Eligibility Requirements


Note: Deadline for seniors going the UA has passed but juniors may apply!


UA Tucson Alumni Club - Cactus Cats Scholarship 
Seniors accepted at and committed to attending the UA who have demonstrated leadership involvement, extracurricular activities involvement, and good verbal and written communication skills. Three awards of $5,000 each! Deadline March 1, 2013


Graduating seniors intending on attending full time (12 credits or more) a 2 or 4 year college or university. No minimum GPA or citizenship requirement. The Community Foundation for Southern Arizona's General Scholarship Program recognizes that students with outstanding academic credentials usually receive many scholarships regardless of their financial need. These scholarships target students who may not be in the top 10% of their class but who show potential for academic success and have need for financial help to attend college.
http://cfsaz.org/nonprofits/scholarships-awards/scholarships/
Best Buy Scholarship


Open to all students who plan to go to college currently in

grades 9-12

,  who have a minimum cumulative high school grade point average of 2.5 (on a 4.0 scale), or equivalent. Demonstrate commitment to and involvement in community volunteer service or work experience. The application must be submitted electronically by

11:59 p.m. EST on February 15, 2013

.
Click on this money!!!
SAT Test Dates 2012-2013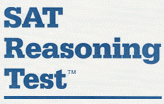 See your counselor for registration help and 
fee waivers!
Date                                     Deadline                  Late     
October 3, 2015

November 7, 2015



 

Sep. 3, 2015

October 9, 2015





---
ACT Test Dates 2012-2013
See your counselor for registration help and 
fee waivers!
Test Date                   Deadline                   Late Registration
| | | |
| --- | --- | --- |
| October 24, 2015 | October 2, 2015 | |
---
10 Tips for Trimming the Cost of College
1. Get the best score possible on the ACT or SAT.
2. Be a smart shopper.
3. Don't immediately rule out a college because you think it's too expensive.
4. Apply to "financial aid safety schools."
5. Consider attending a community college for two years.
6. Be realistic about outside scholarships.
7. Earn college credits while still in high school.
8. Explore whether "cooperative education" (co-op) programs are offered at the colleges on your list.
9. Talk to your parents about maximizing your family's aid eligibility.
10. Learn as much as you can about how the aid process works.
---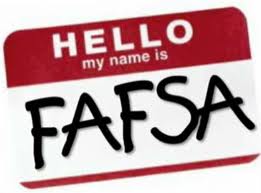 If you are a senior who is a US citizen or a permanent resident and haven't done your FAFSA - What are you waiting for? You could be passing up as much as $5,550 for your college education. Almost all colleges and universities require that you complete it no matter what your family income is!
www.fafsa.ed.gov

---
| | | |
| --- | --- | --- |
| ACT testing for all Juniors is Coming!!!! | | |