COMPANY HISTORY – HISTORICAL CONCRETE STEPS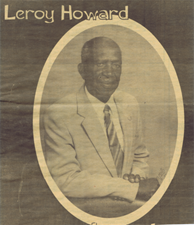 In 1946, our late founder, Leroy Howard, returned home from World War II and shortly thereafter agreed to build a small set of concrete steps for an elderly lady for $40. Little did he realize that, today, more than 67 years later, his steps would be still making history?

Prior to serving in the U. S. Army, in 1935 Mr. Howard had started working as a construction laborer with Brown & Root – part of what is now KBR. In 1937, he was hired by Clay C. King, Inc. where he was quickly promoted to foreman. Then in 1942, given his demonstrated skills and leadership abilities, he accepted an offer to work with Glades Construction where he worked until called to serve in the military during World War II.

After the war, Glade welcomed him back but he found himself in the uncomfortable situation of working under men he had once supervised. So, when an elderly lady approached the men working on her street and asked if one of the crew wanted to pour a set of concrete steps for her, Leroy Howard eagerly jumped at the opportunity to be his own boss. As he finished the steps, first a couple of neighbors, then a friend of the lady were all admiring his work and calling for him to build their porches, sidewalks, drives, and so on.

Over the years, by word of mouth, Leroy Howard – Concrete Contractor grew to serve thousands of residential and smaller commercial customers all around the Fort Worth area where his motto was "Don't cuss – Call us!"
Fort Worth Police & Firefighters Memorial - by R.D. Howard as JV Partner with Balfour Beatty
Leroy Howard began phasing out of business in preparation for retirement soon after his son, Randle, who had worked with his dad summers and weekends, graduated from Texas State University in 1981. However, the customers kept calling!
So after working as an Account Representative for Motorola, Inc. until 1983 Randle Howard decided – with a strong customer base and established vendors – to carry on the family business.
The younger Howard shifted the primary focus of the business from residential to commercial contracting. Today, employment peaks at about 30-40 workers with annual sales of up to $13 million. Clients include corporate giants: Wal-Mart and Lockheed Martin, state agencies: The Texas Department of Transportation, and the United States Department of Defense – to name just a few.
Over the years, the firm's owners have operated under several different names to reflect expanded services – first in 1991, the name changed to Howard Construction Co., Inc. Then, in 2002, R. D. Howard, LLC was formed – as a full-service construction provider.
In 2012, R.D. Howard teamed with Austin Commercial, E.J. Smith Construction and ROC Construction and we were awarded the contract to tear down and rebuild the Terminal A Parking Garage at DFW Airport with completion scheduled for late 2014. In February 2013, R.D. Howard as a joint venture partner in TURNER/OMEGA/HOWARD, Joint Venture, was awarded the contract to serve as Construction Managers overseeing most of the $1-3 billion slated to be spent over the next 8 – 10 years at DFW Airport. The Howard family and staff are humbled and thrilled also by these opportunities for growth.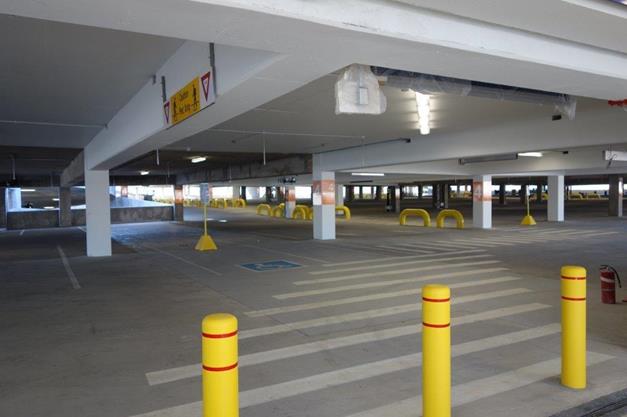 $130 million Terminal A Parking Garage DFW Airport - Austin/Howard/Smith/ROC Team
A lot has changed in the world and for Howard's contracting team since that first set of $40 steps. However, the core principals of prompt, safe, quality work, at a fair price – established by Leroy Howard more than 67 years ago – have sustained us and remains as our guidepost today. So, what can we build for you?