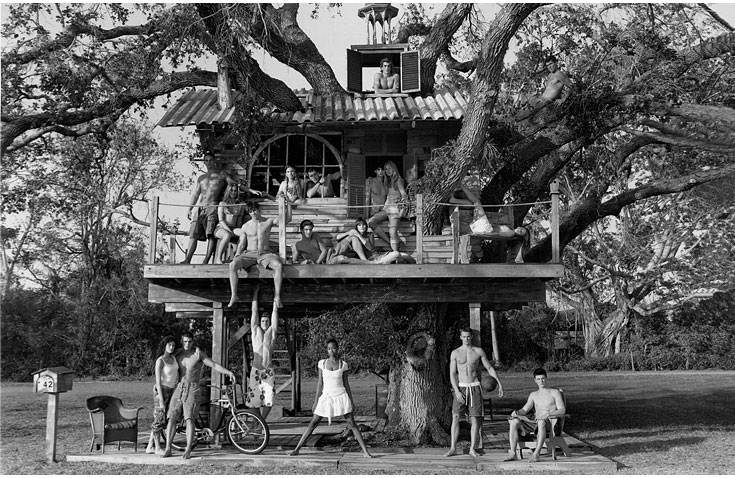 Ph.D. Programme
The Institute offers the opportunity to study for the Ph.D degree, for which the normal duration of study is expected to be three years. The format is almost exclusively research based, although students attend a number of short courses during their first two years on current research topics given by members of the Institute and Cavendish Astrophysics.
Ph.D. projects may be exclusively theoretical or observational but many combine aspects of both. It is normal for students to attend at least one relevant international conference during their three years of study, and most students working on observational research projects will normally undertake a number of observing trips (depending on the requirements of their project) to telescopes overseas.
The normal Ph.D. student intake each year is between 10 and 13, a significant number of which are funded via STFC Quota awards for which qualifying UK and EU residents are eligible to apply. STFC grants cover all University and College fees, but living expenses are included only for UK and certain EU residents. A number of overseas Ph.D. students are also admitted each year financed from other sources, including funding bodies in their own country and scholarships available to University of Cambridge applicants.
Following satisfactory completion of the Certificate of Postgraduate Study (CPGS) at the end of the first year, students are registered formally for the Ph.D. degree, backdated to their start date. The CPGS consists of an approximately 10,000 word written submission which includes a description of work undertaken during the first year and a research plan for the remainder of the Ph.D.
Projects & Supervisors
Each year some 25-30 supervisors will offer a total of well over 50 Ph.D. projects. With typically 10-13 students starting their Ph.D. each year, there are many more projects than students. Experience over many years shows that offering students the opportunity to investigate and assess a number of projects once they have arrived has many advantages for both students and supervisors and represents one of the key attractions of choosing to undertake a Ph.D. at the Institute. The choice of Ph.D. project, normally decided within the first three months, is reached after discussion between the student and a number of potential supervisors.
As a consequence, the Institute does not provide a list of specific projects on offer for the coming academic year. Insight into the current research interests of potential supervisors can be found at Research at the IoA and by looking at their recent papers using NASA/SAO ADS or the preprint arXiv (astro-ph).
An idea of the range of topics available to Ph.D. students can be gained from the following titles of projects which have recently been completed or are currently being undertaken (see list of titles below).
Titles of Recent Ph.D. theses:
Requirements for Admission to Postgraduate Study (N/A to independent Studies)
The Faculty's minimum academic requirement for admission as a Ph.D. student is the equivalent of a UK upper second class four-year undergraduate honours degree (five-year from Scottish universities). However, competition for Ph.D. places at the Institute is such that offers of admission are made almost exclusively to students who hold, or are expected to receive a 1st class honours degree, or equivalent, in a relevant subject. If you are studying for a degree overseas and are unsure of its UK equivalent value, please contact admissions@ast.cam.ac.uk for advice.
Please see our new Academic Requirements FAQ for further useful information about first degree requirements and some specific information for applicants from the USA.
Overseas and EU students must also provide evidence of proficiency in written and spoken English.
Our Ph.D. degree involves three years of study and is almost exclusively by research. However, in the first two years students attend a range of courses designed to provide key research skills and knowledge of current research in astrophysics. The structure of the Ph.D. degree in the United Kingdom contrasts with that available in the United States of America and elsewhere, where one or two additional years of study, involving a substantial course-based component, is completed before the exclusively research-based element begins. As a consequence, students embarking on the Ph.D. at the Institute of Astronomy will normally have completed training in a physics-based degree to masters level.
In the United Kingdom and Australia, students will have completed a four-year undergraduate degree leading to a master of science, or similar qualification. In other countries, including the majority of Europe and India, a three-year undergraduate degree followed by a one- or two-year masters degree is necessary. A number of factors are considered when assessing applications, including relevant research experience and the subject area of the undergraduate degree (nearly always physics, astrophysics or mathematics based). The Faculty's minimum academic requirement for students graduating on a North American-related "GPA scheme" is a GPA of 3.7/4.0, although the majority of successful applicants have a higher grade.
Students whose initial training is in another discipline, such as mathematics, normally need to acquire a masters level qualification with a substantial physics-based element. For applicants interested in more theoretical research areas, the one-year Part III of the Mathematics Tripos http://www.maths.cam.ac.uk/CASM/ (now leading to the award of the M.A.St.) is one option for acquiring the necessary background in astrophysics prior to commencing study for the Ph.D. Typically, each year, several students from Part III of the Mathematics Tripos are offered admission for a Ph.D. at the Institute of Astronomy.
Fernando Noveno University

Department of Art & Art History
RecStay Cultural Campus 
Cali (v) Colombia, South America

© 2008 The Board of Trustees of the

Fernando Noveno University. All Rights Reserved