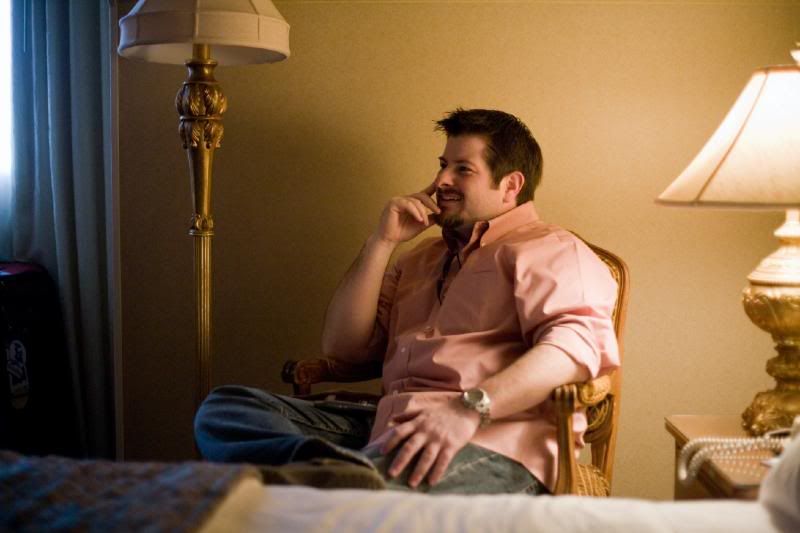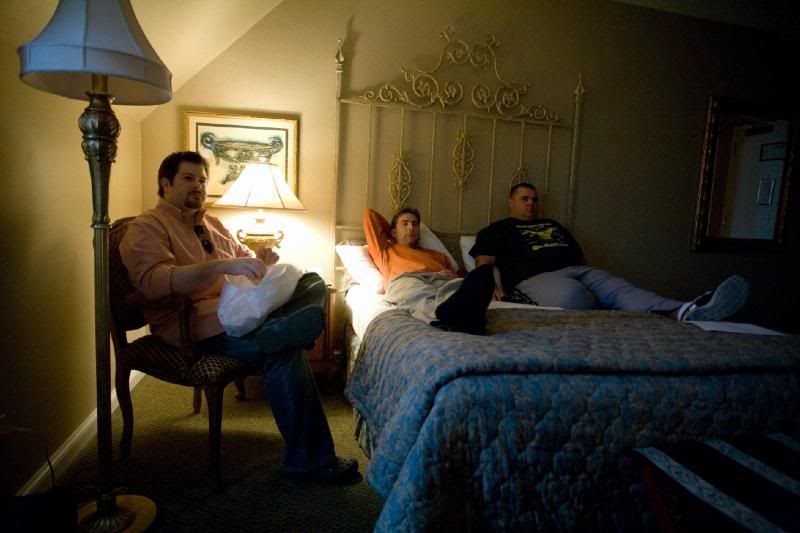 The guys watching football...  what else??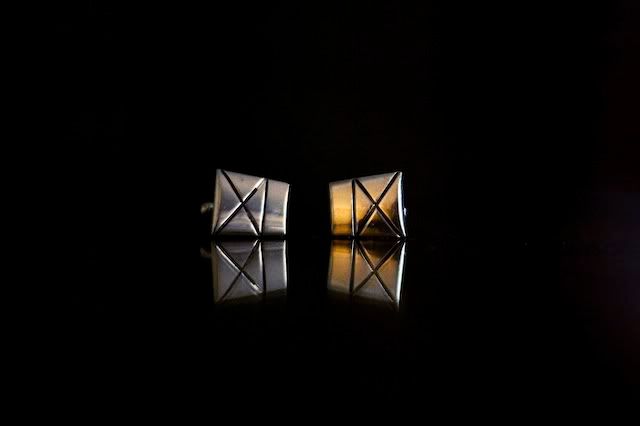 John's cufflinks that belonged to his "Pa" (grandpa).  These were very special to him.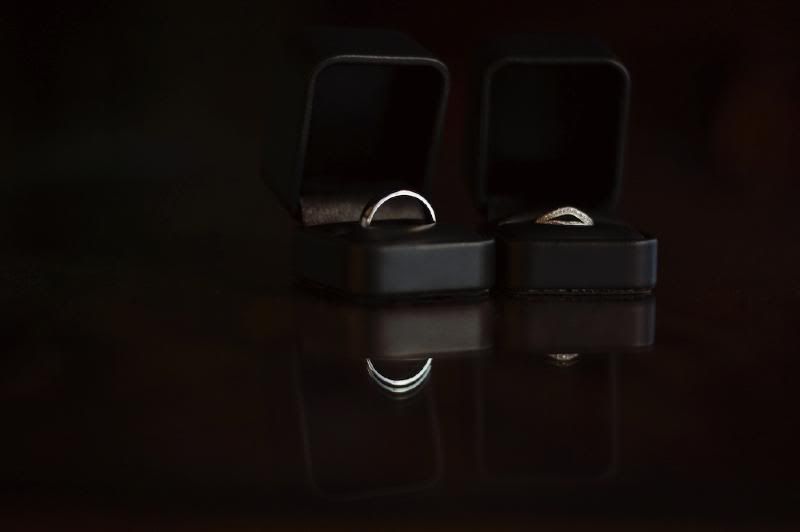 Our bling!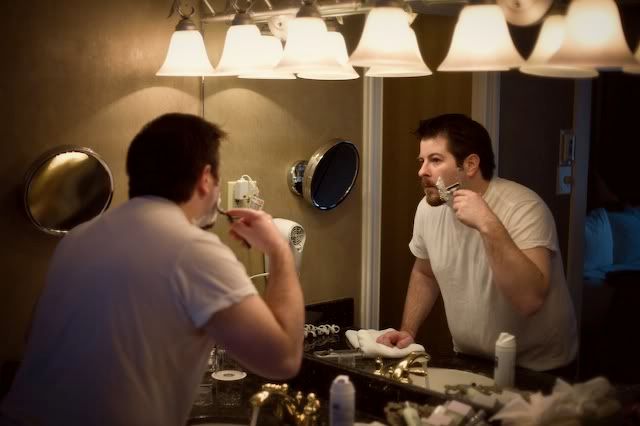 John got ready in our wedding night suite at the Omni Royal Orleans.  What a beautiful room!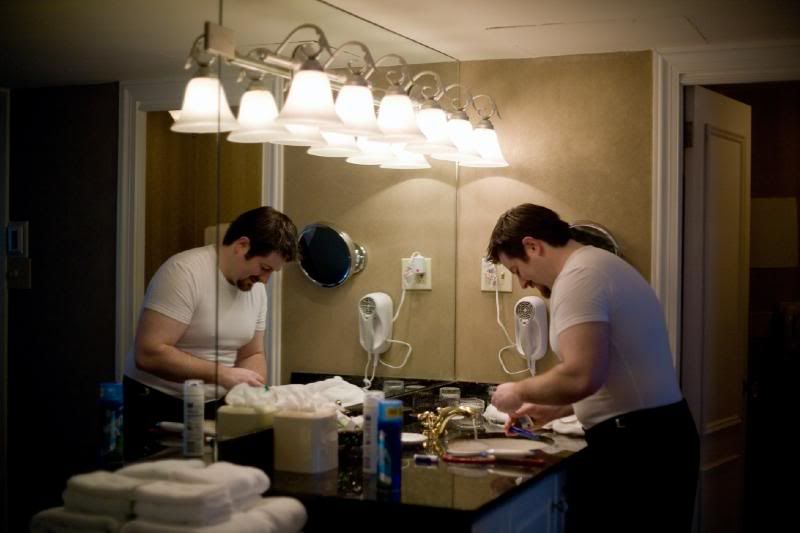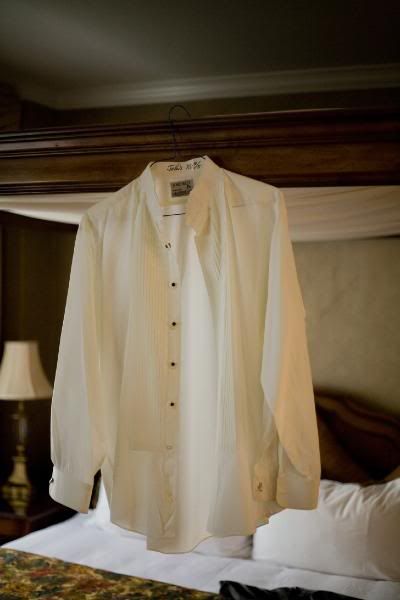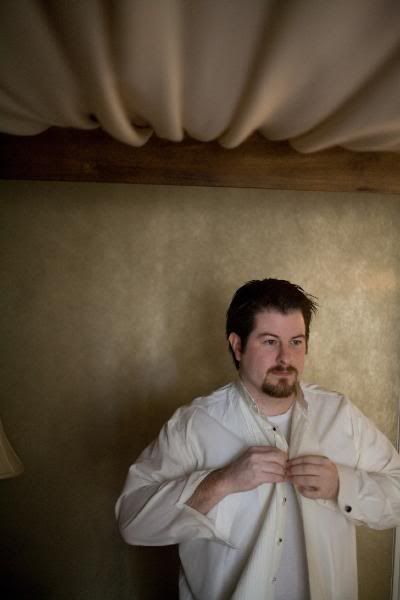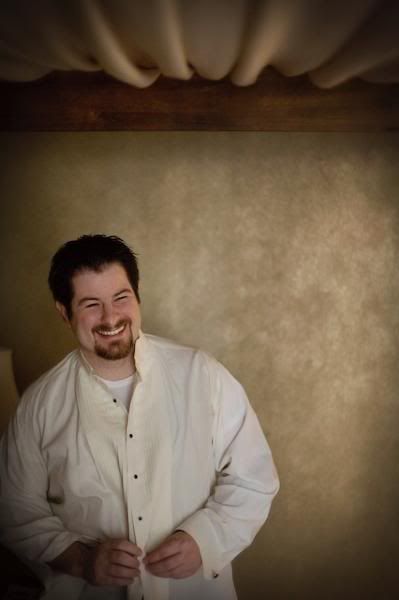 John couldn't be "serious" anymore... he lost it!  :)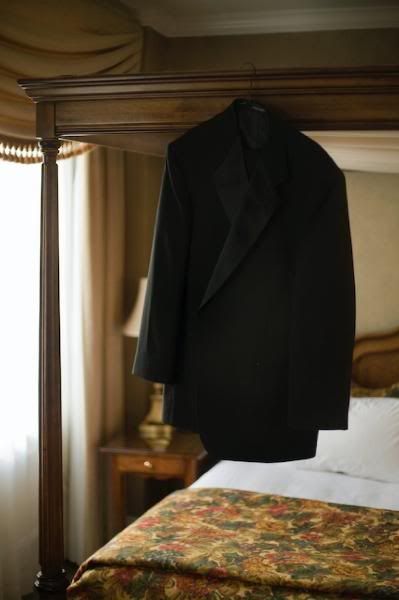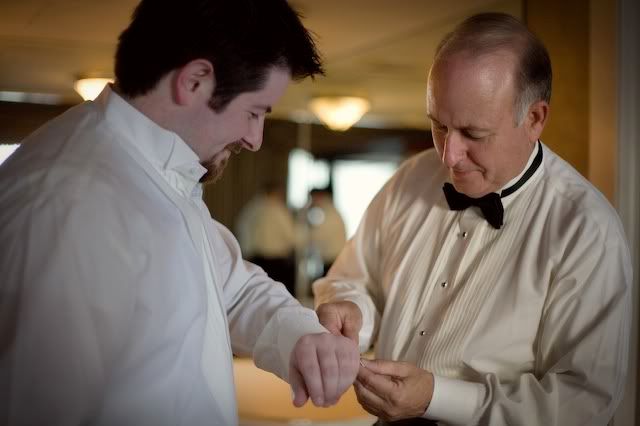 I love this shot!  Father helping his son with his father's cufflinks.  :)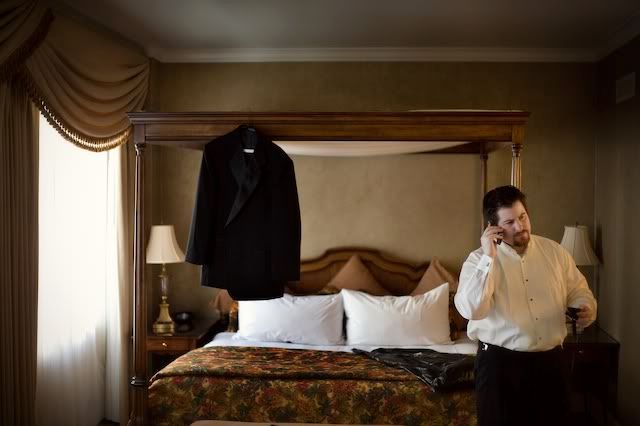 Probably talking to me!  :)
Like Father like Son!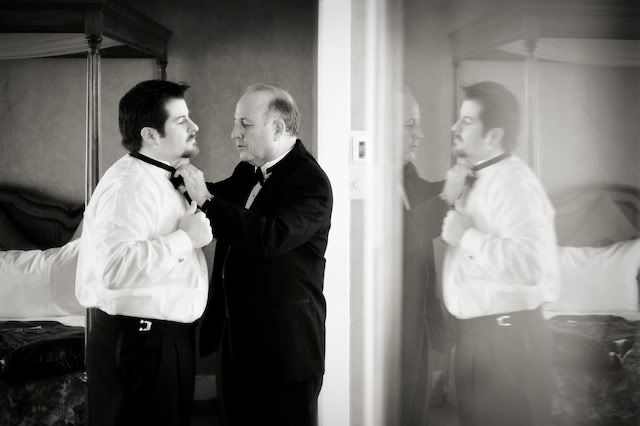 Those bow ties can be tricky!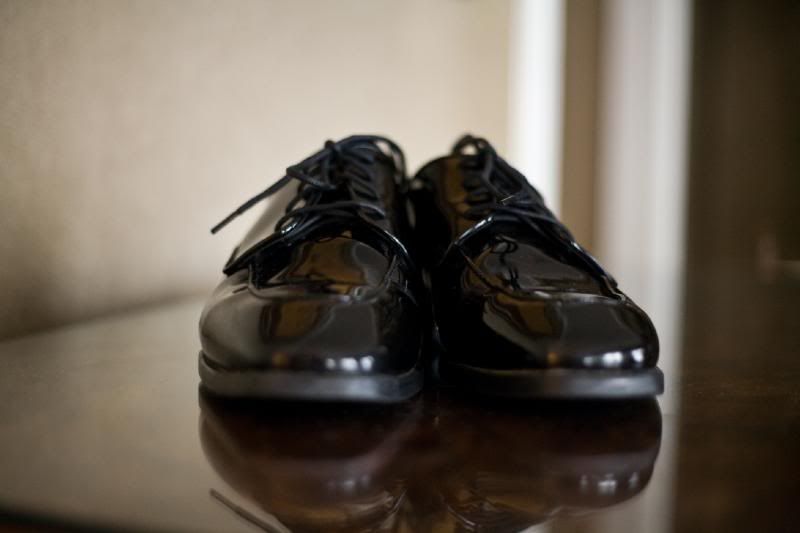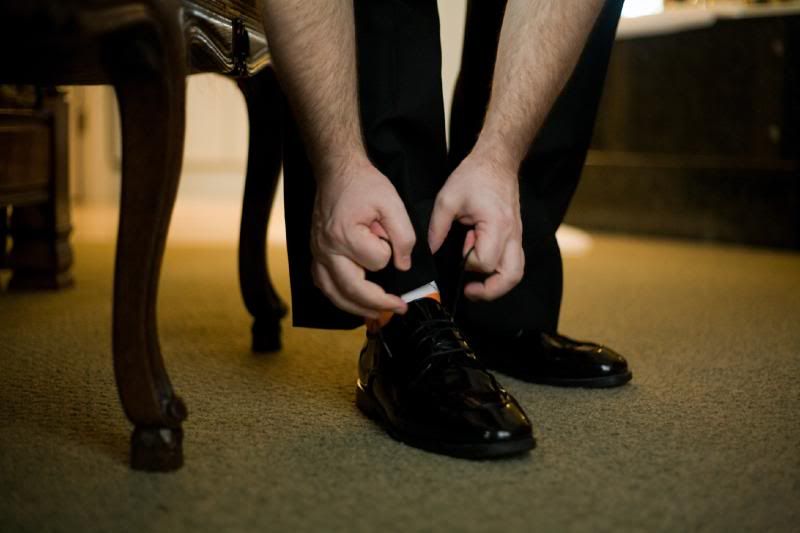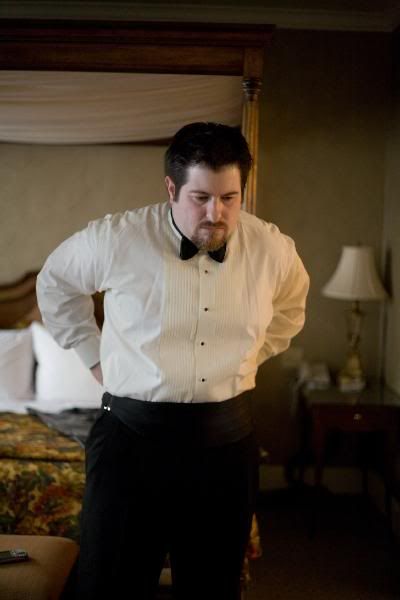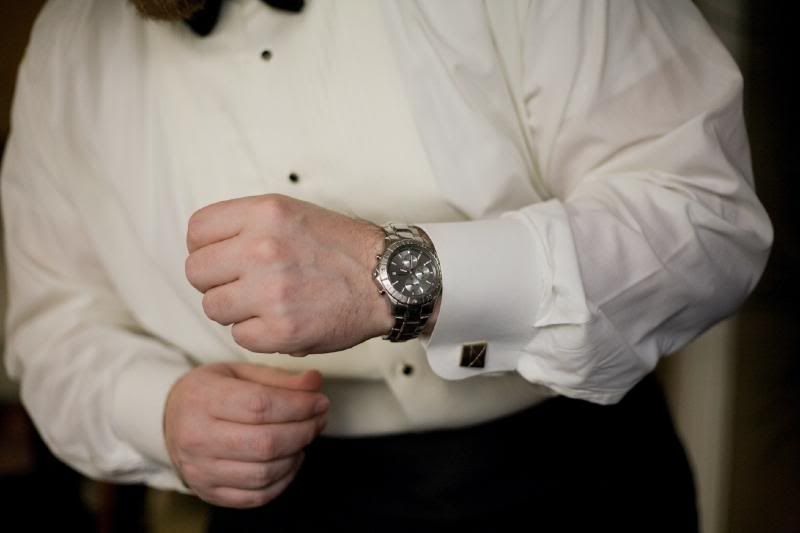 He's so handsome in his tux!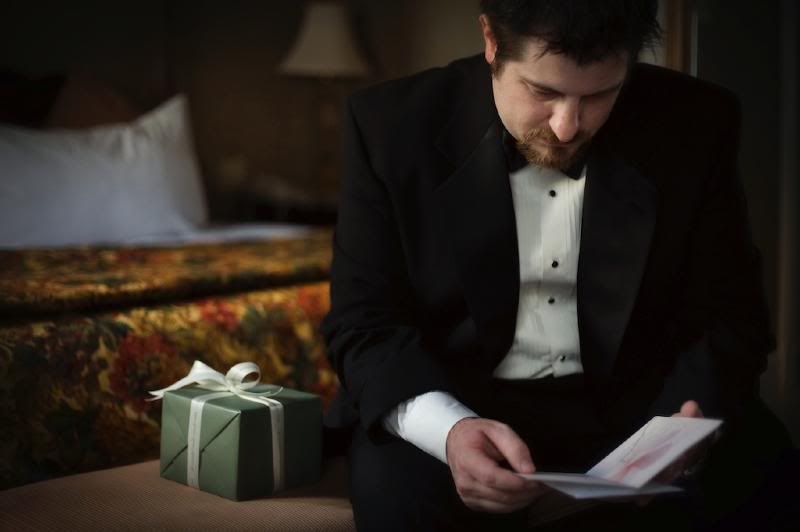 Time for John to open his gift from me!  ... he's tearing up!  So freakin' cute!

I had him smiling too...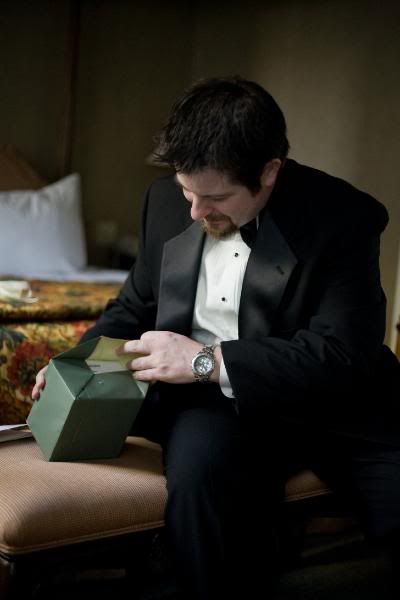 Opening his gift from me...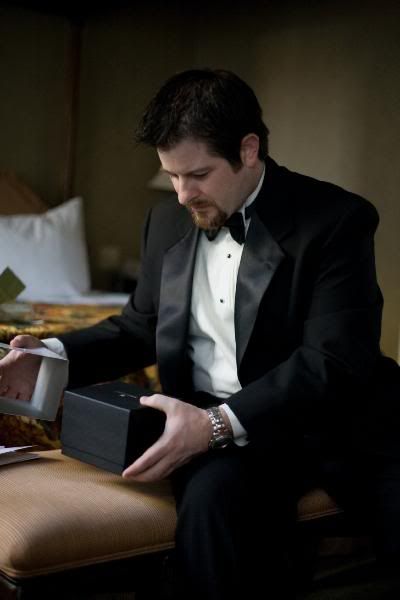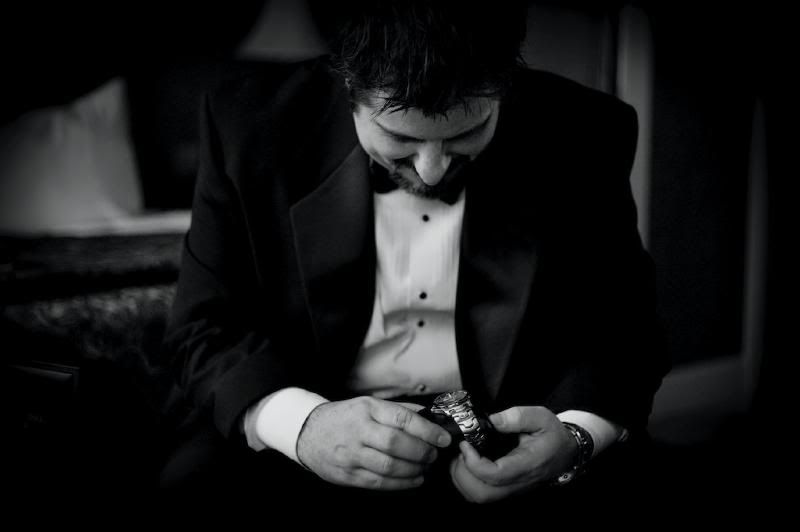 It's a Tag Heuer watch!  I think he deserves it!  :)
Portraits of the Guys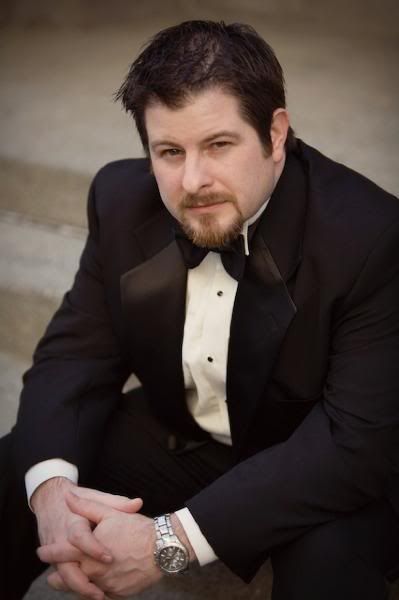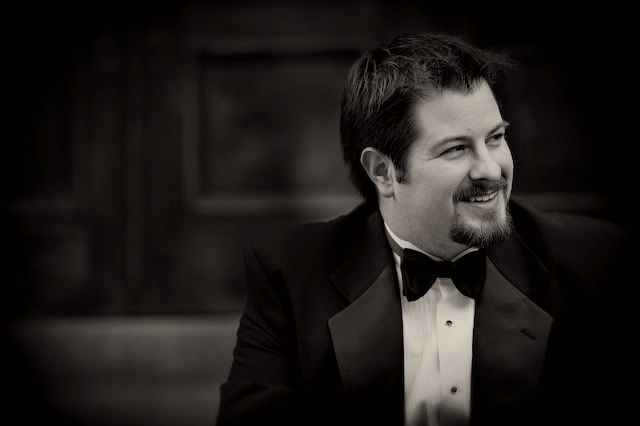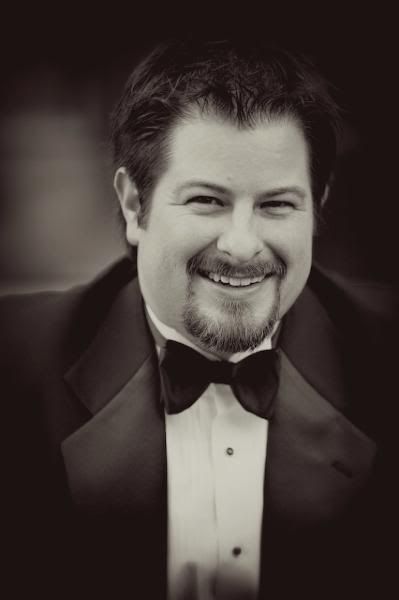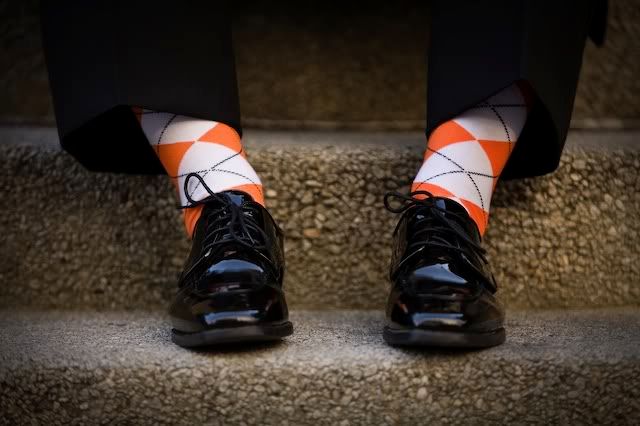 Gotta respect the Tennessee loyalty... I guess!  :)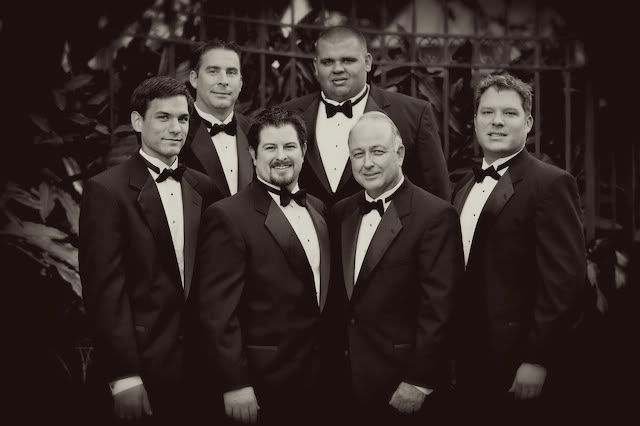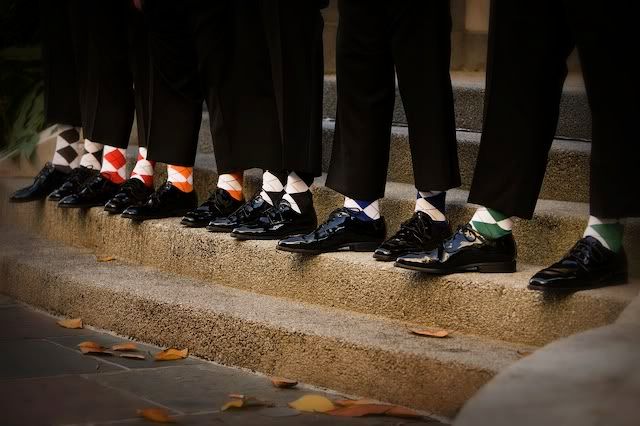 DH got each of his guys argyle socks in their favorite football team's colors.  I freakin' love this picture!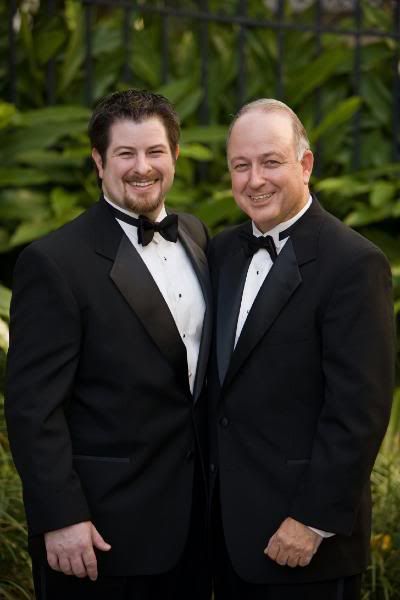 DH's dad and Best Man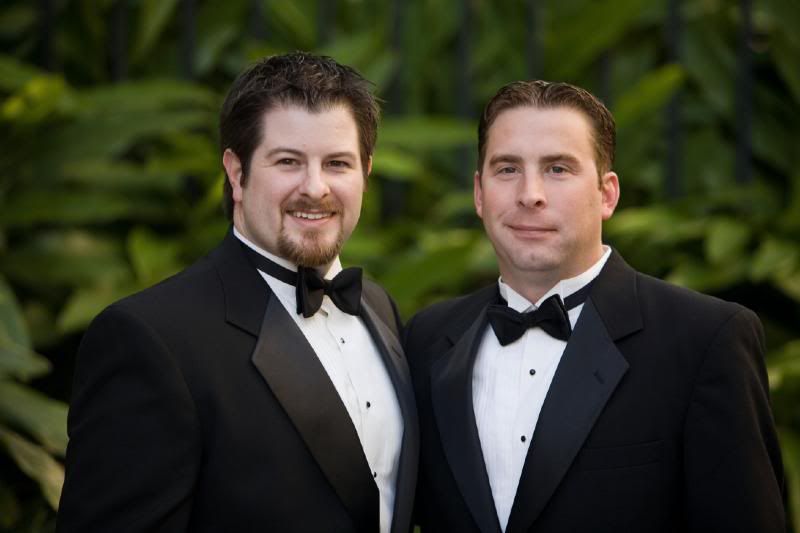 Brock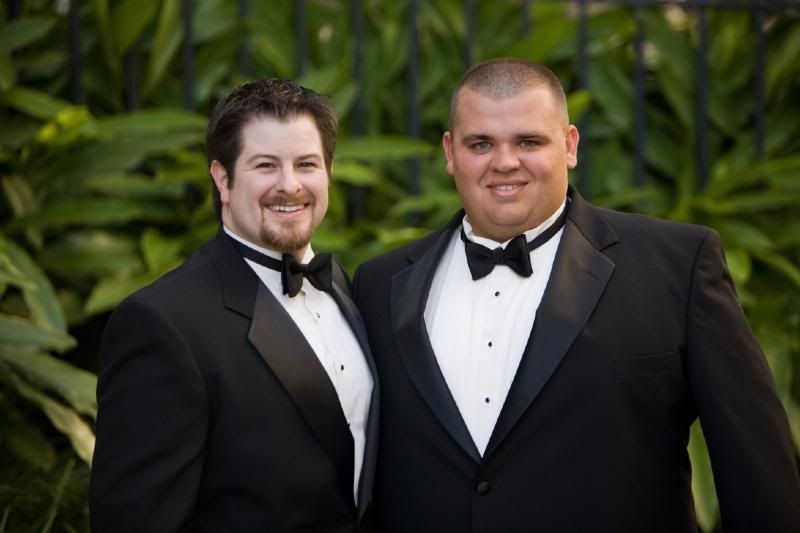 Tommie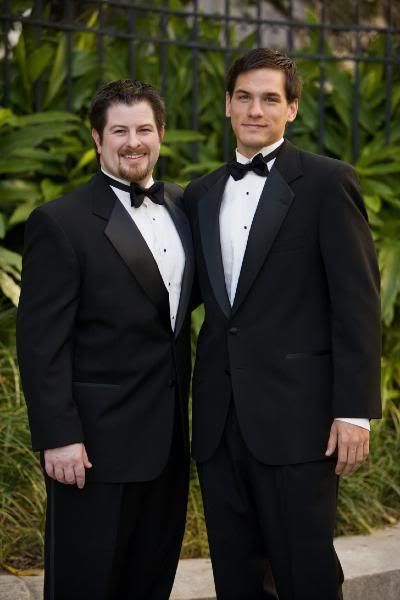 Chris, my little brother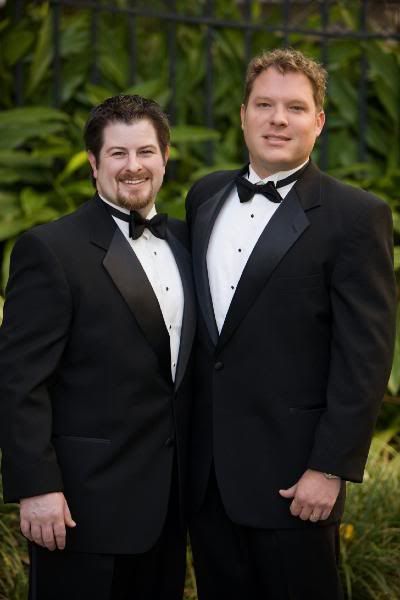 Jonn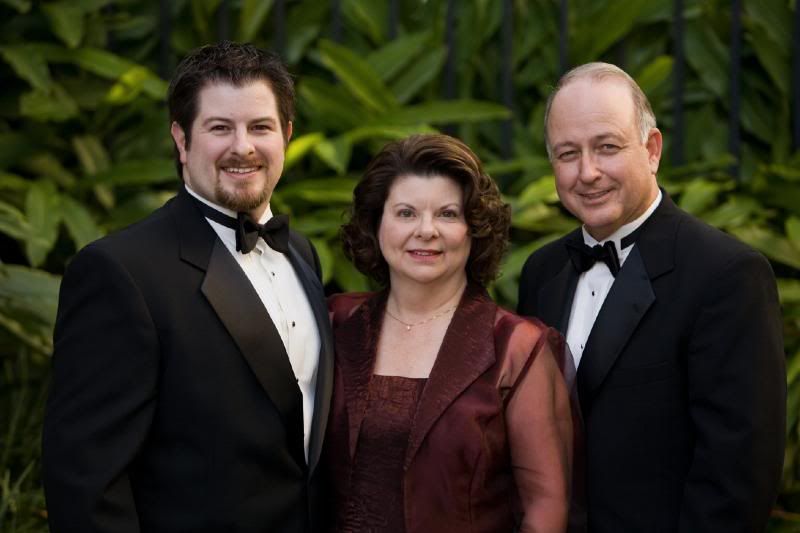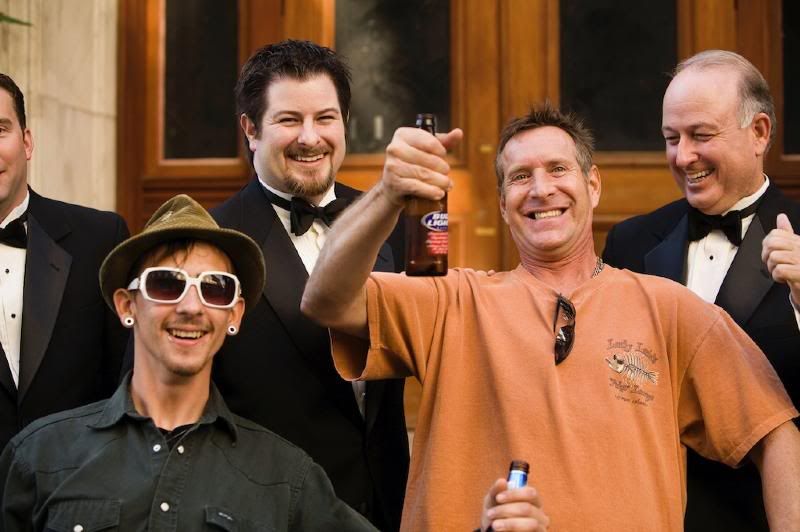 Some random drunk guys wanting to join the party!  Gotta love New Orleans!!!