Honeymoon
Los Cabos, Mexico
One and Only Palmilla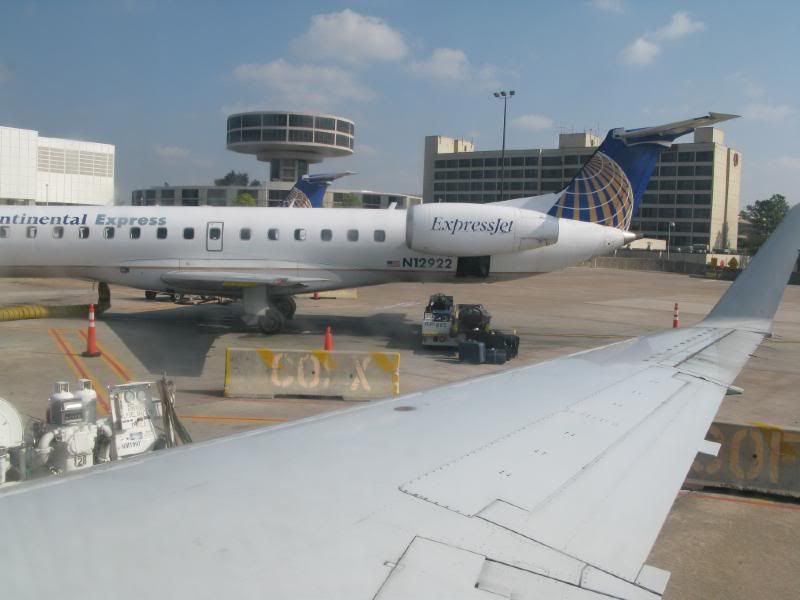 We had a tiny plane!!!  AAAHHH!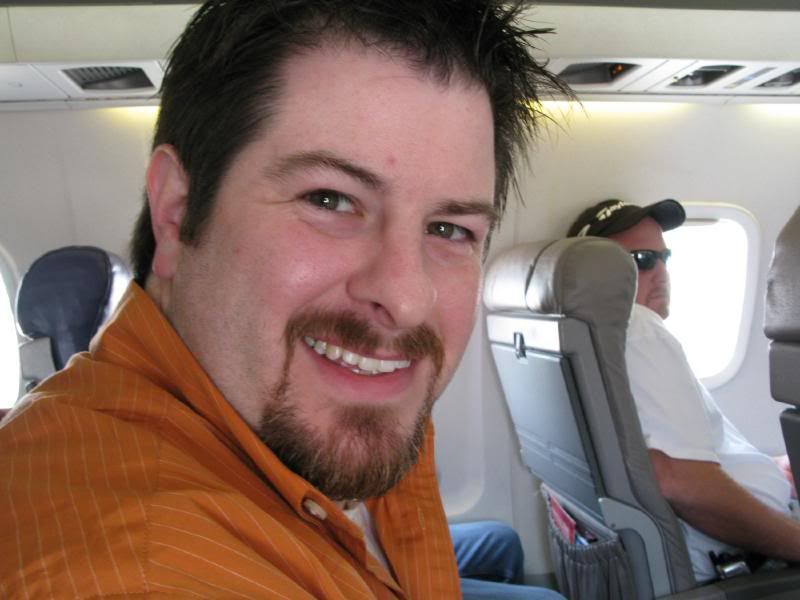 Let's go to Cabo!!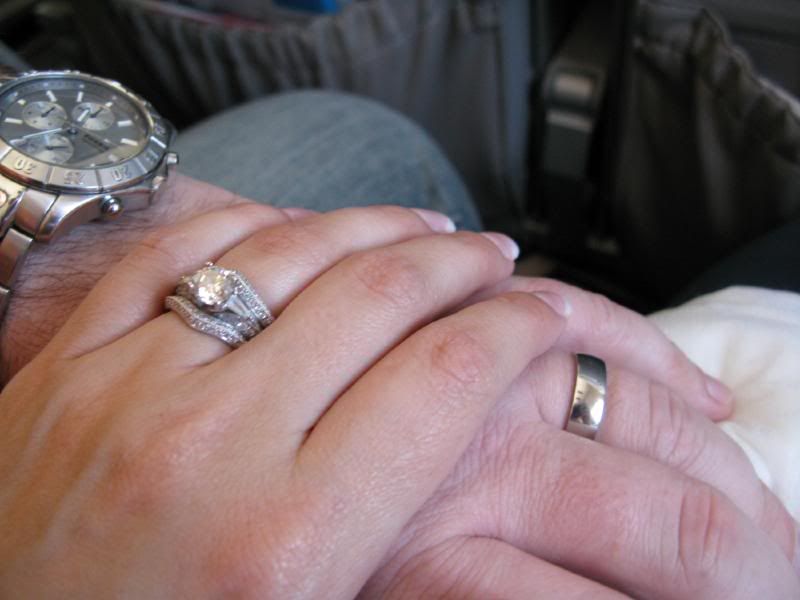 Had to have a ring shot!!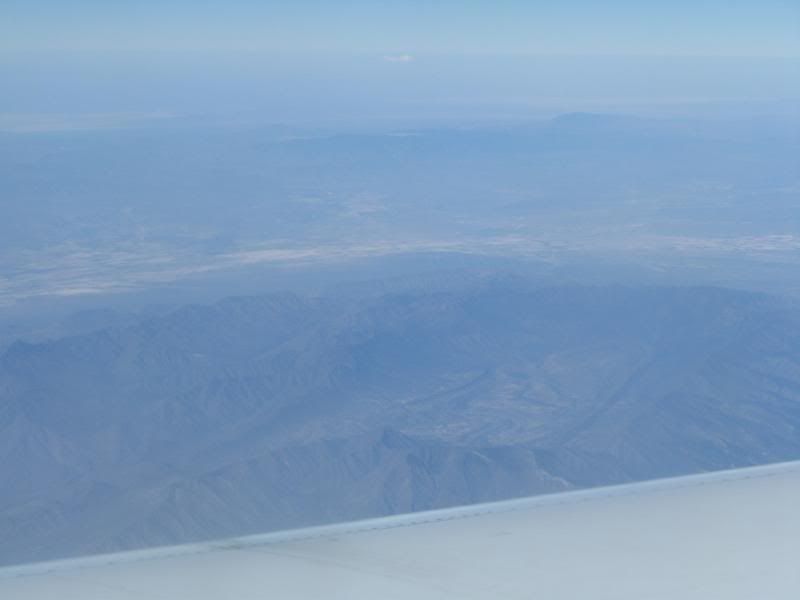 Mountains!  You don't see these in Louisiana!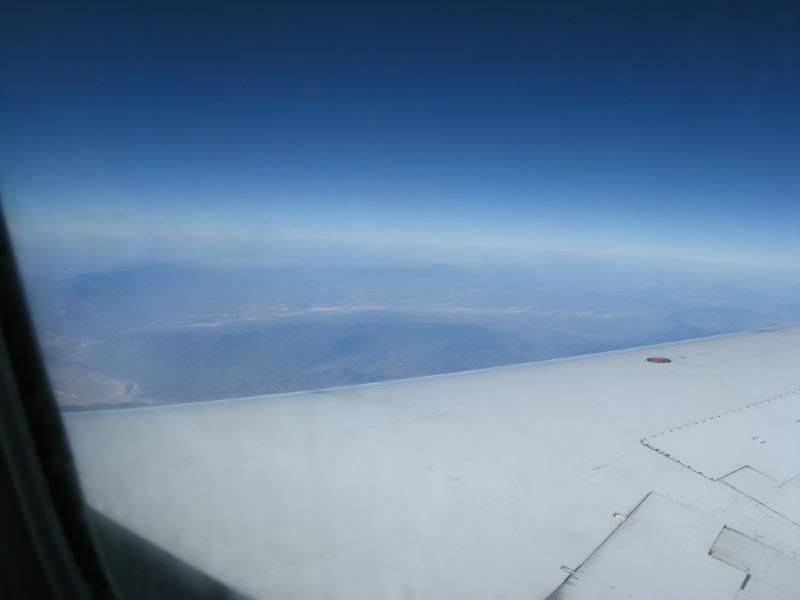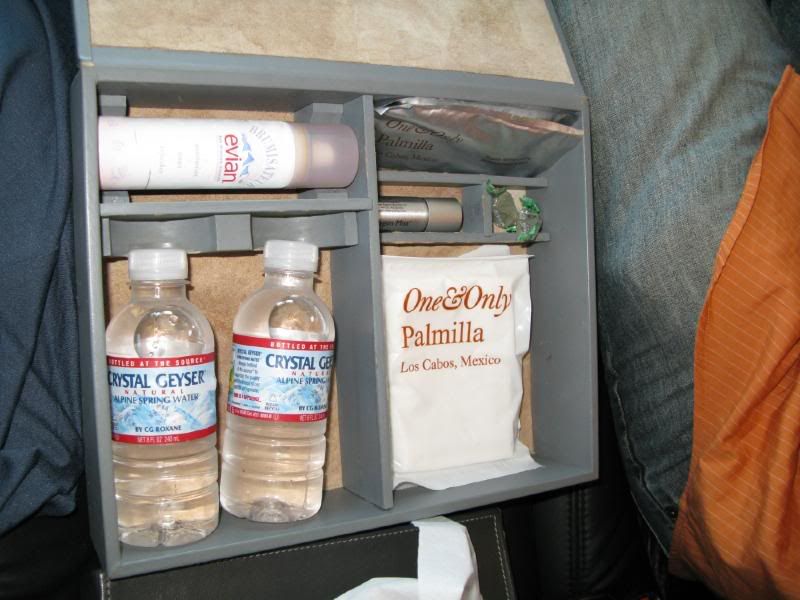 We're here!  
The package DH booked included transportation to and from the airport in a Hummer!  This is what was waiting for us!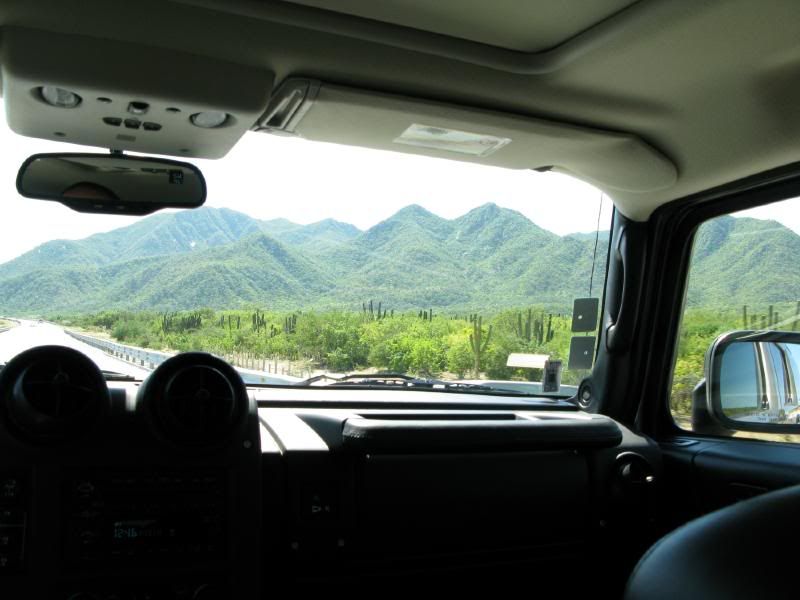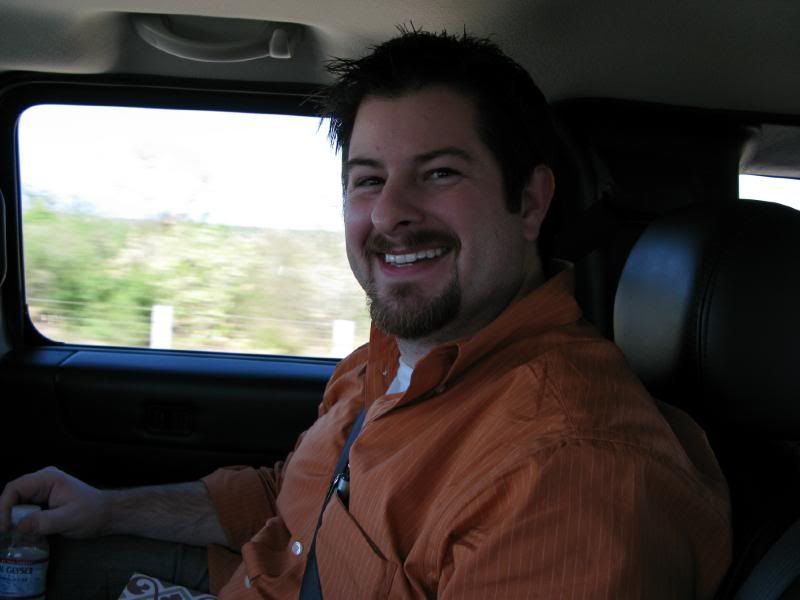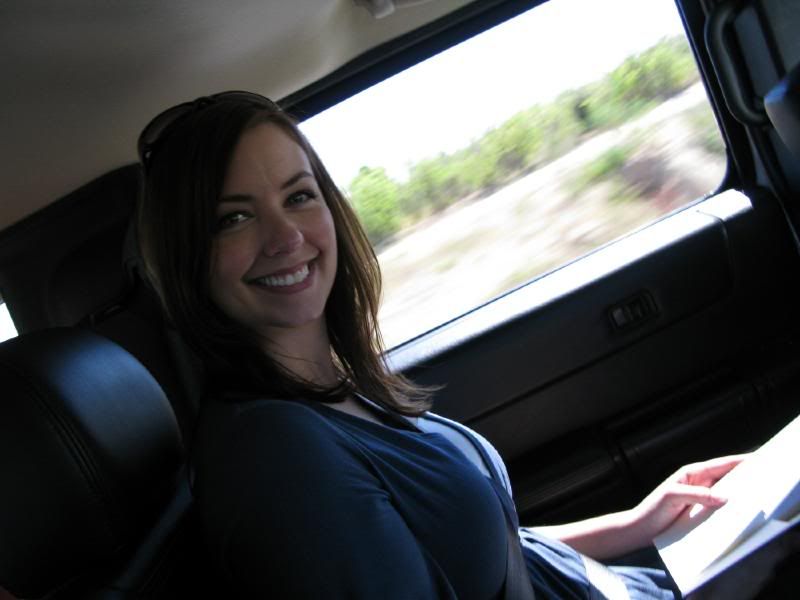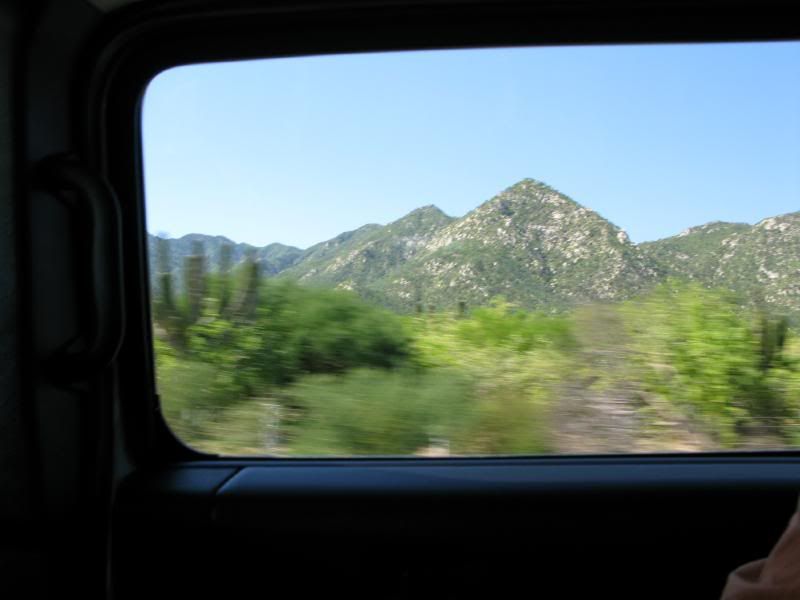 It was very mountainous and also desert with lots of cacti.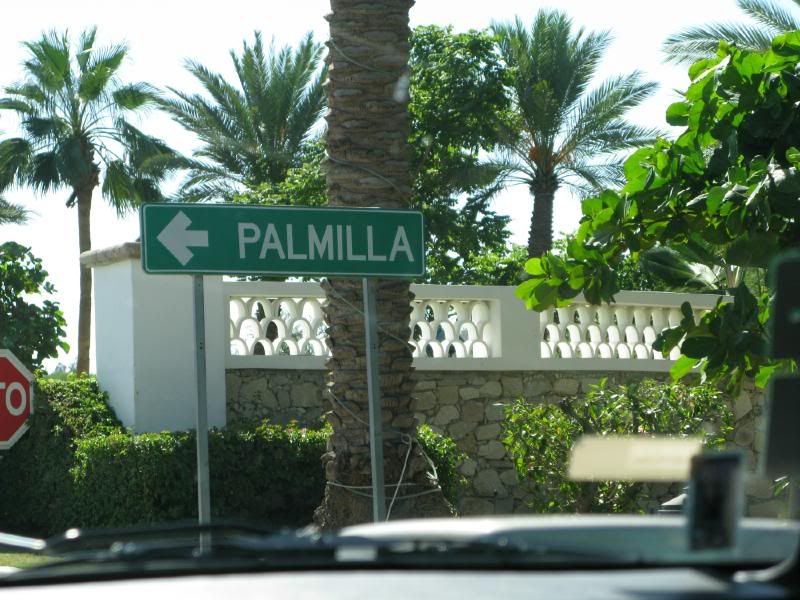 Almost there...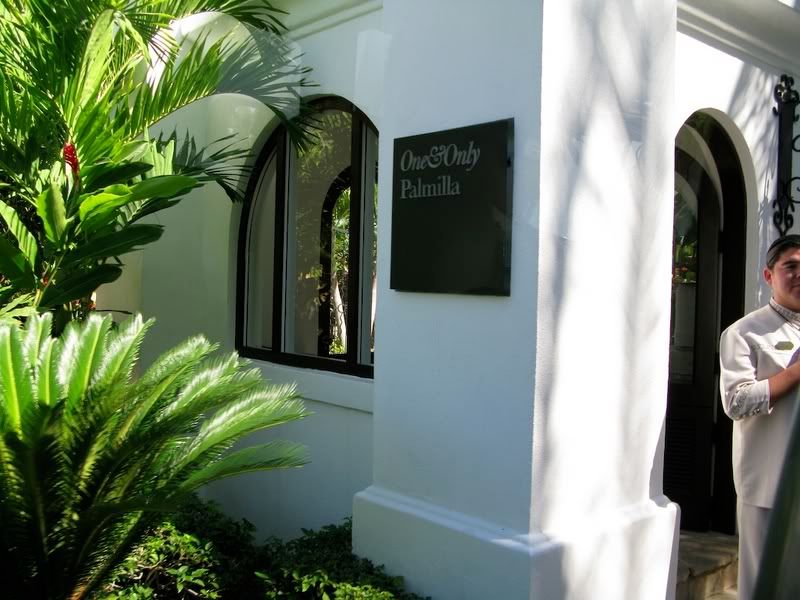 Yay!  We're finally here!!!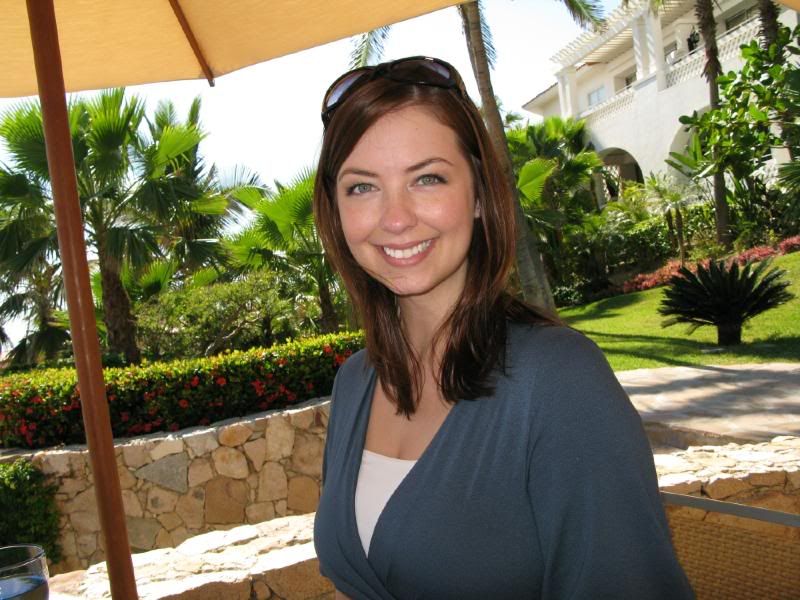 We got there before check-in time, so we had lunch.  We were exhausted!!!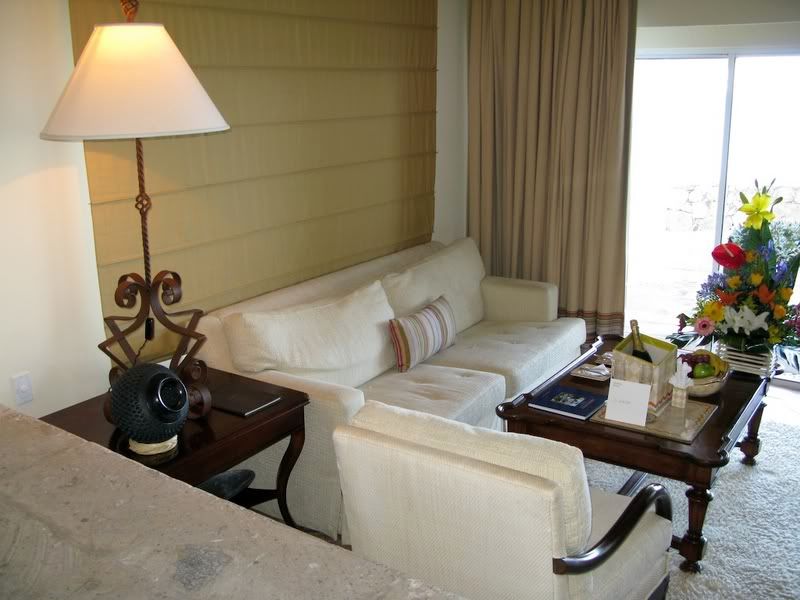 Our room!  We were greeted with a floral arrangement, a bottle of Perrier and a welcome letter.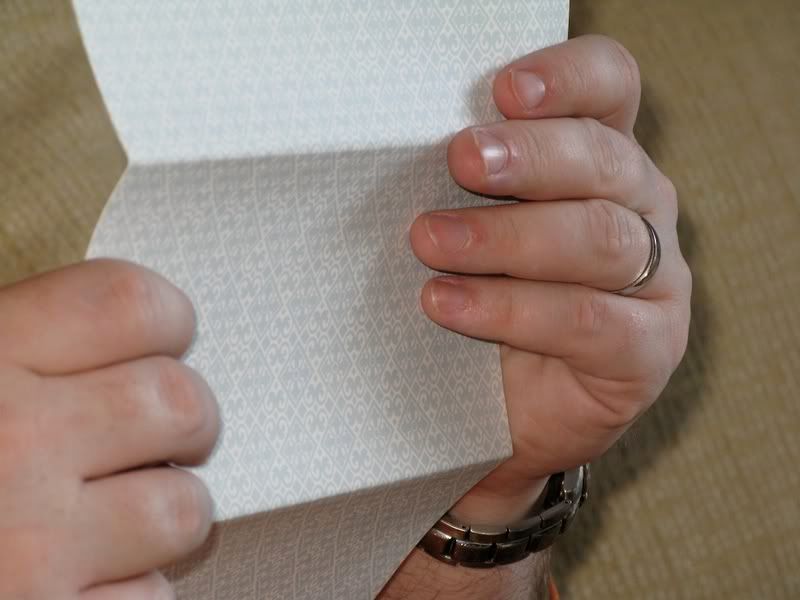 Isn't his ring sexy??  DH reading our welcome letter.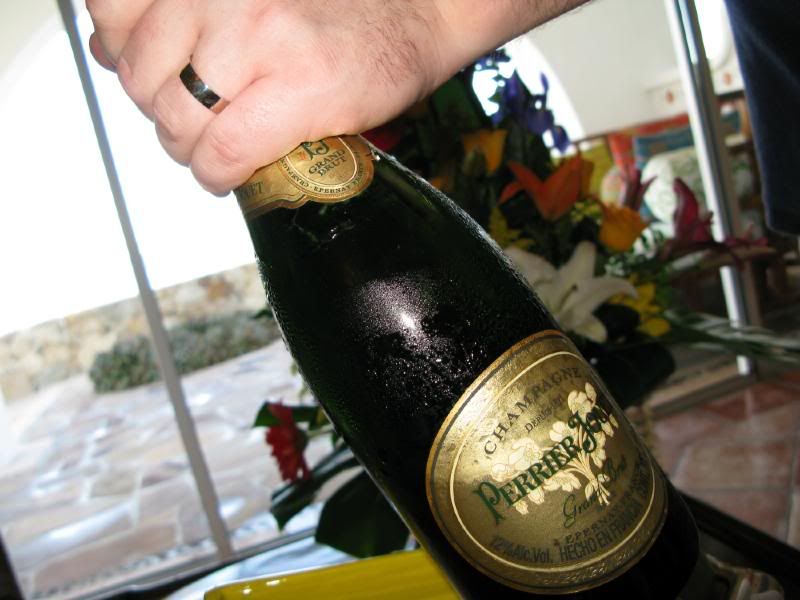 MMMMM...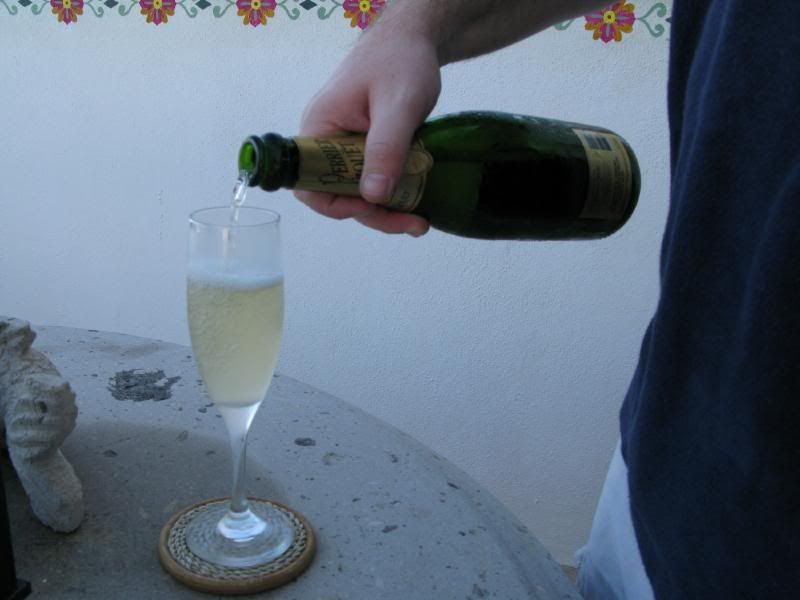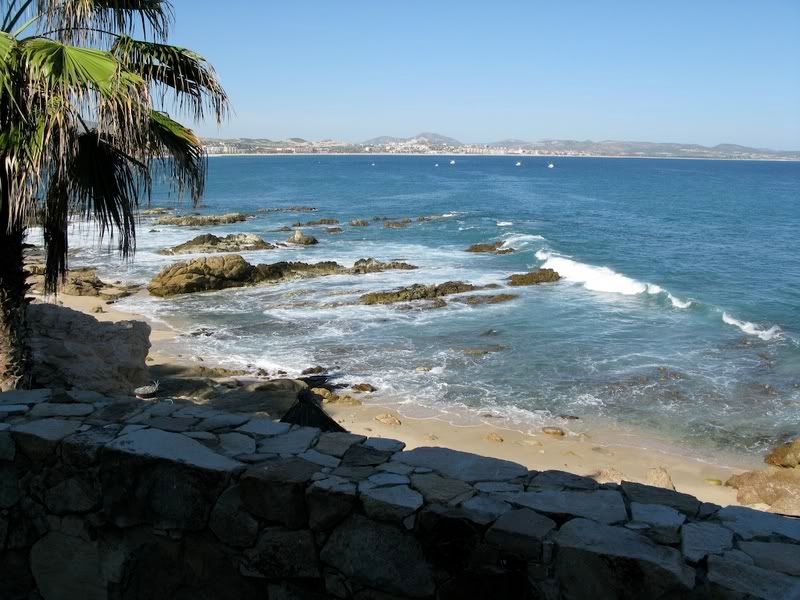 They upgraded our room!  This was our view from our terrace... I was speechless!  That's San Jose del Cabo across the water.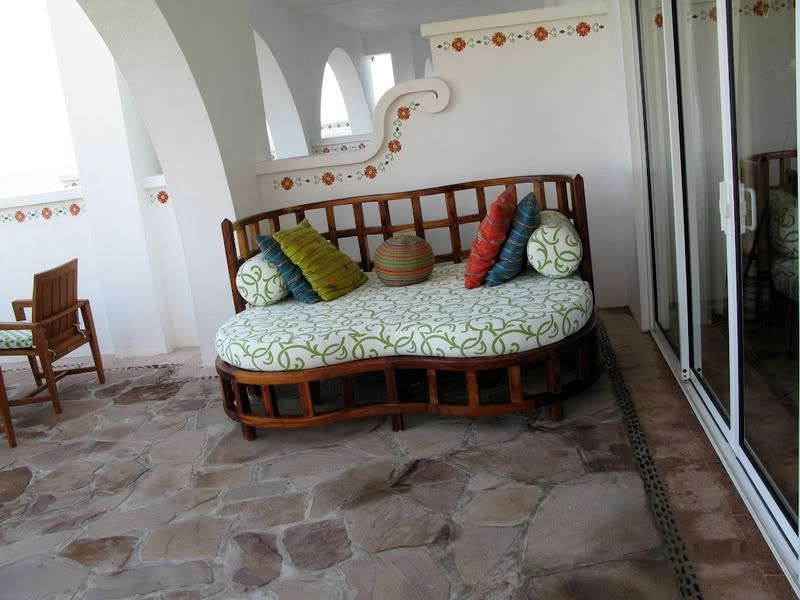 The daybed on our terrace.  We took many relaxing naps out here together!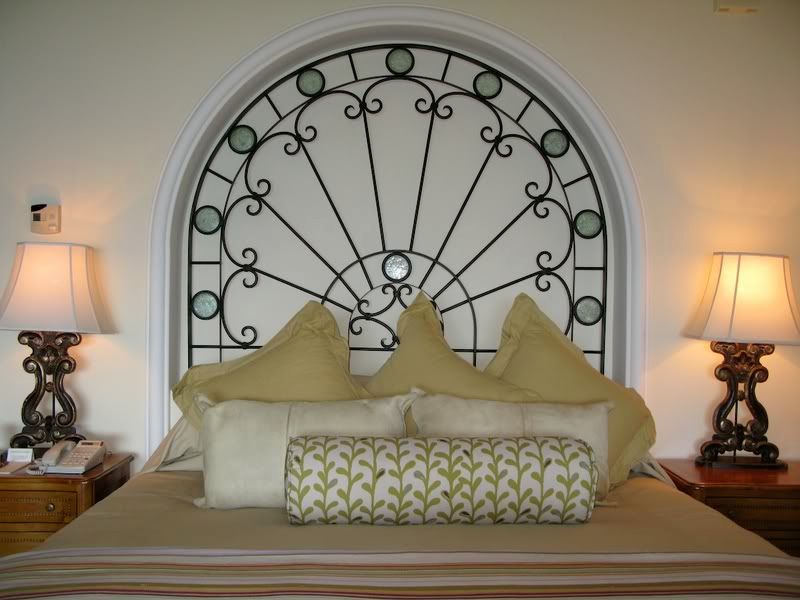 Our big, comfy bed!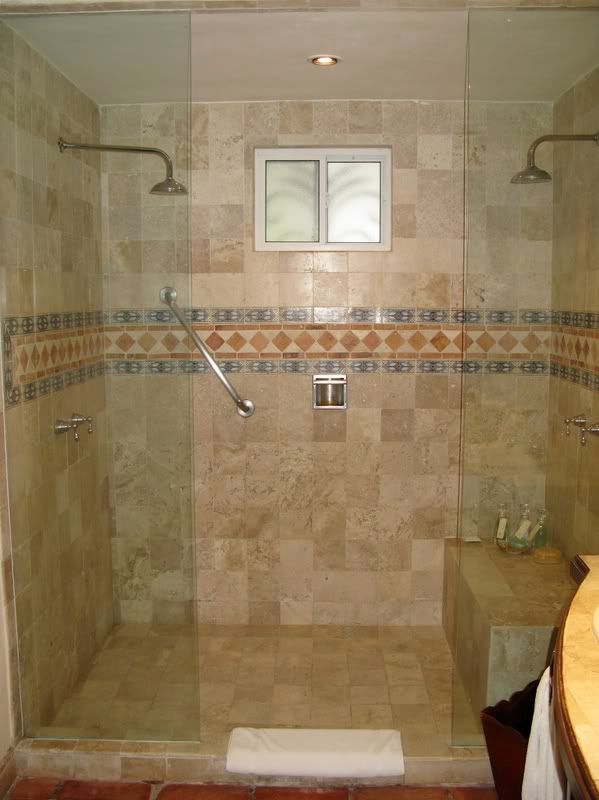 Our BIG shower with two shower heads!  ;)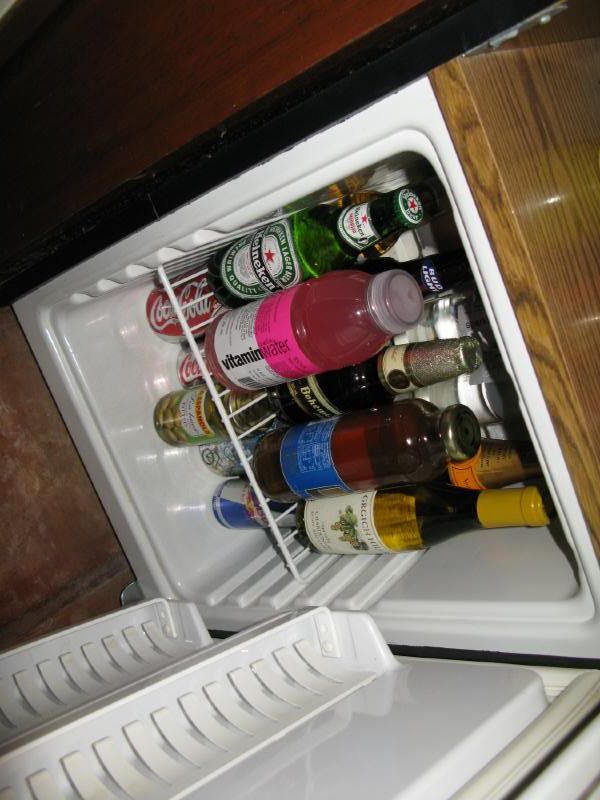 Our fridge was stocked!!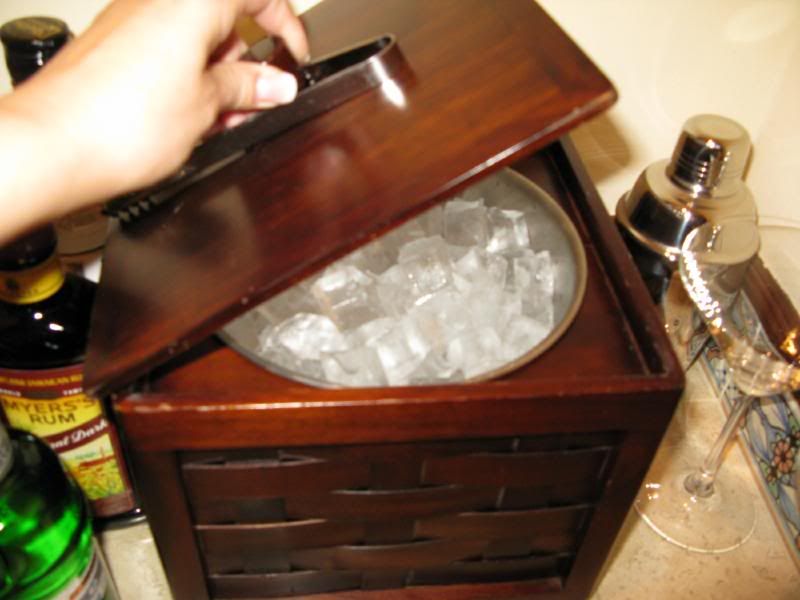 ...and the ice bucket was filled for us!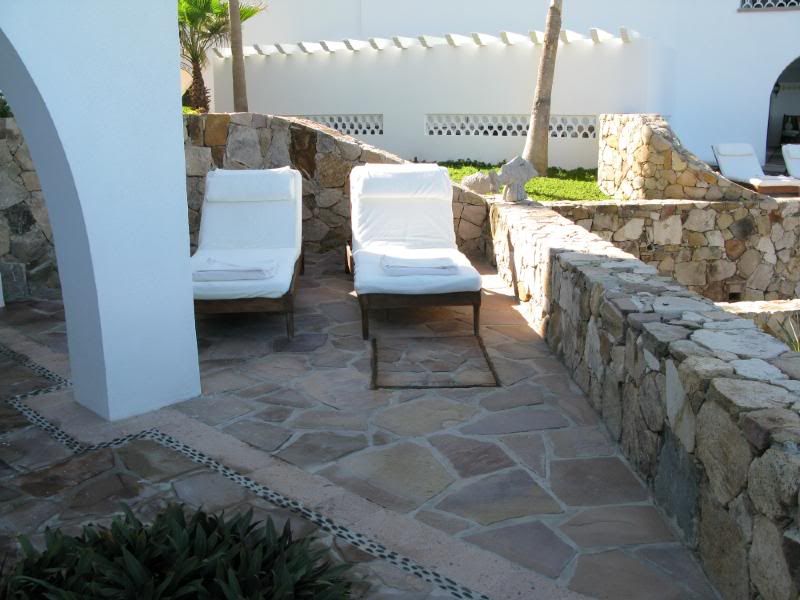 The lounge chairs on our terrace.

They filled our fruit bowl each day with fresh fruit!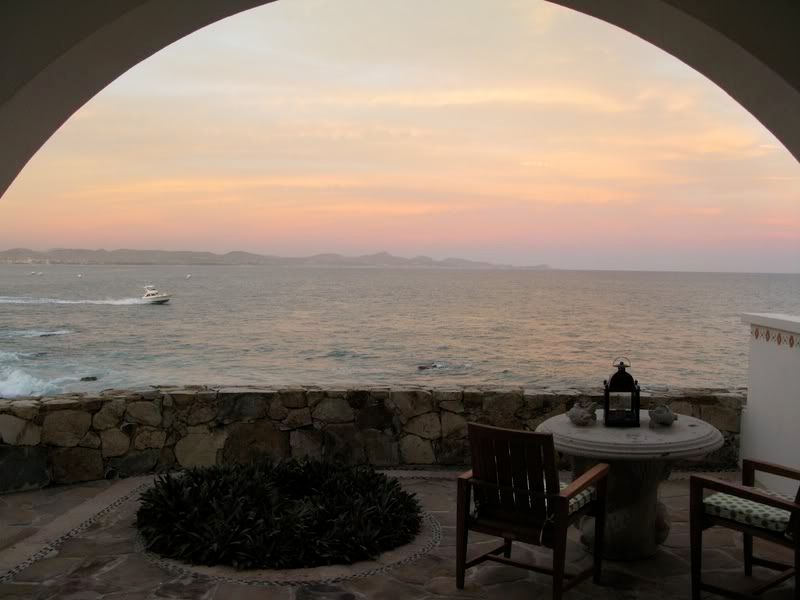 Sunset from our terrace.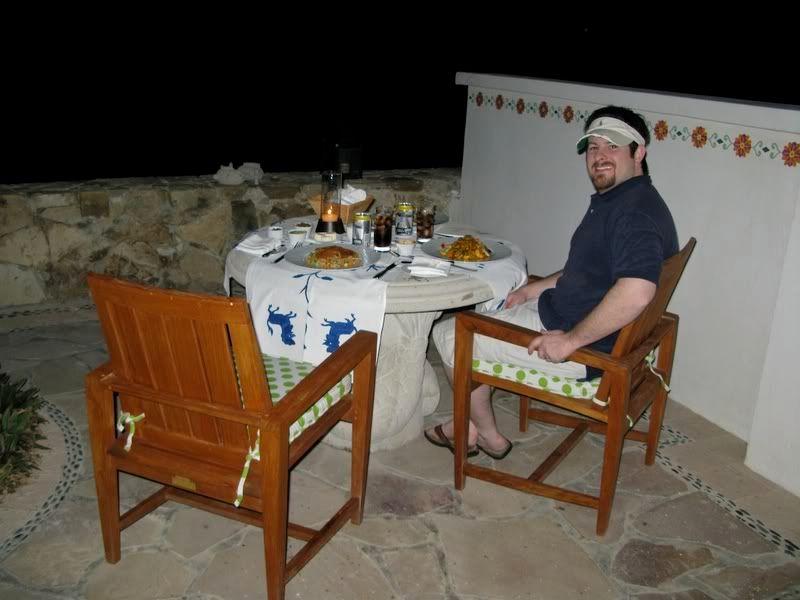 We had dinner out there our first night after we took a two-hour nap!  It was so awesome!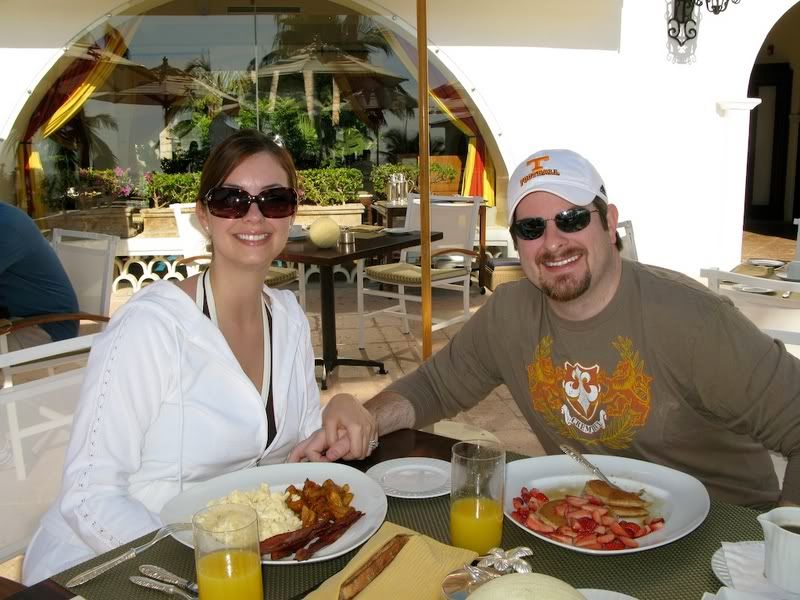 Breakfast the next morning.  They knew us by name!!  I was so impressed!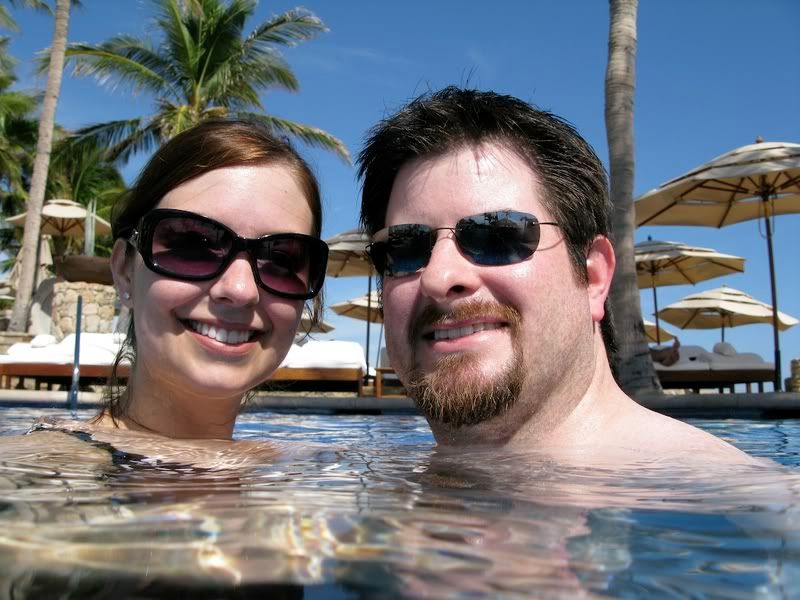 Playing with our waterproof camera case.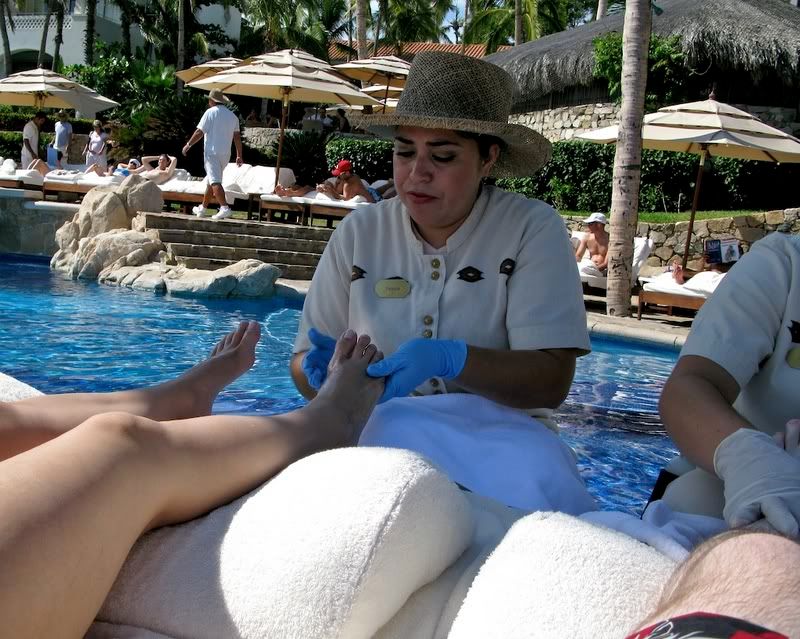 Heaven!  
I thought the gloves were funny, but hey, I'd be doing the same thing!  :)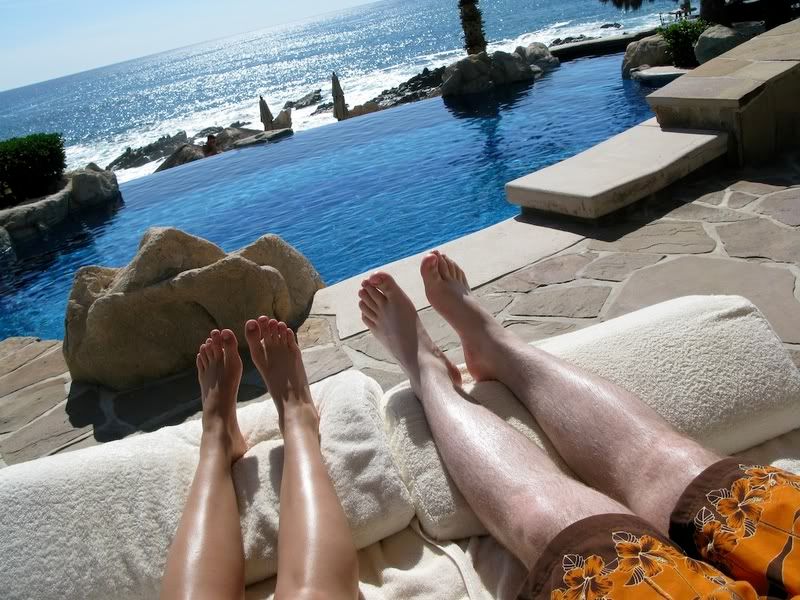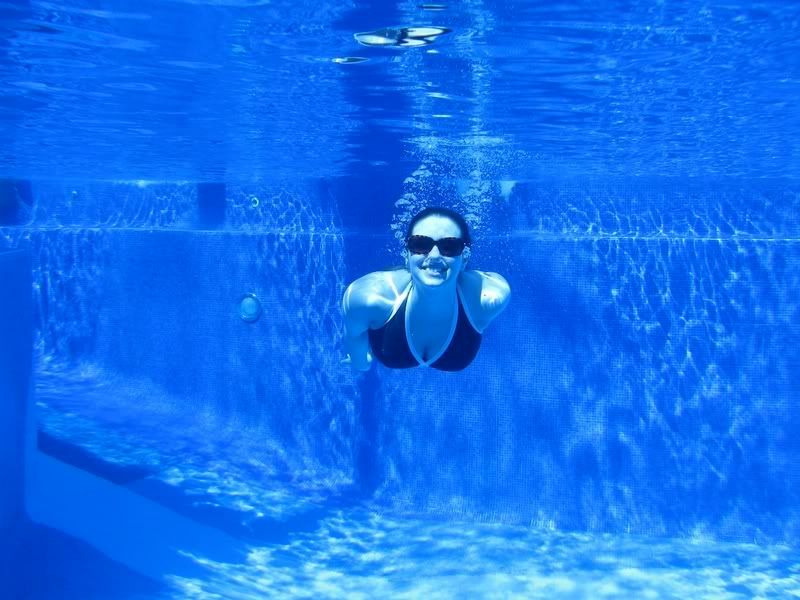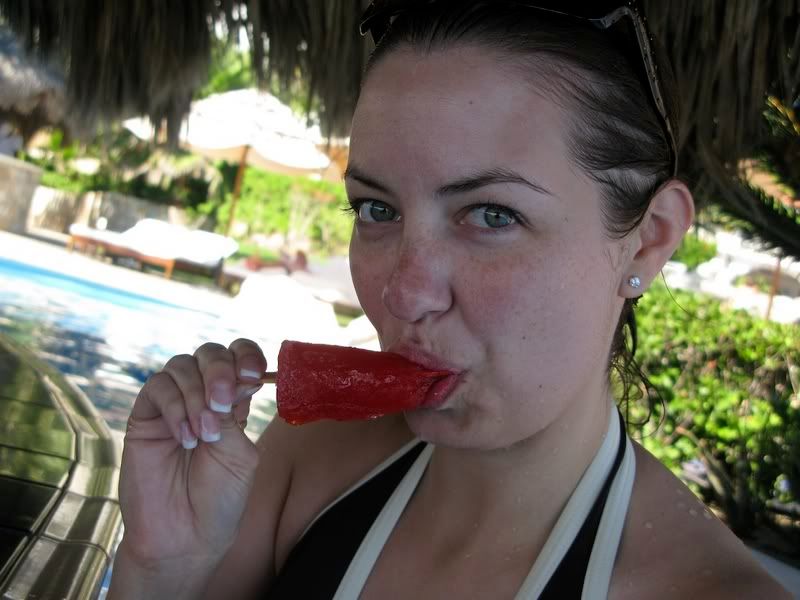 Tequila-flavored popsicles!  Plus it came with a shot of fruit tequila... It was STRONG!
We went into San Jose del Cabo one afternoon.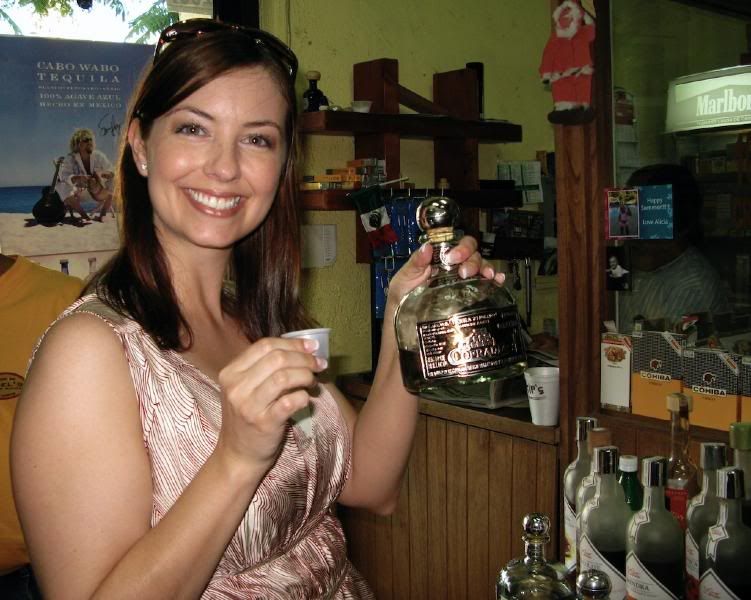 Tasting chocolate tequila in San Jose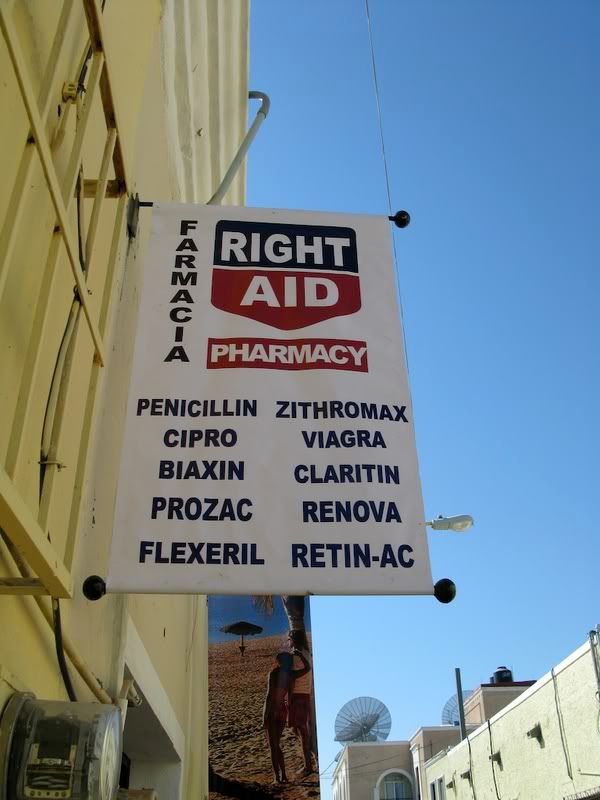 One of the many "pharmacies" in Mexico... SCARY!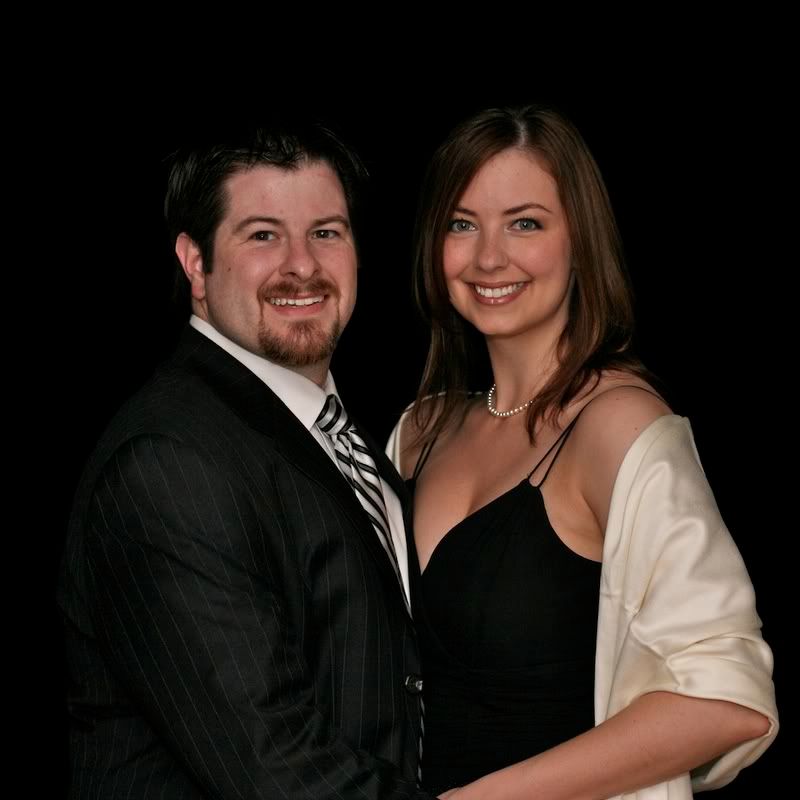 Dressed up for our fancy night out.  This was taken on our terrace, but it was so dark, you can't tell!  :)
Our menus were personalized!!!  I was shocked!  They gave it to us as a souvenir after dinner.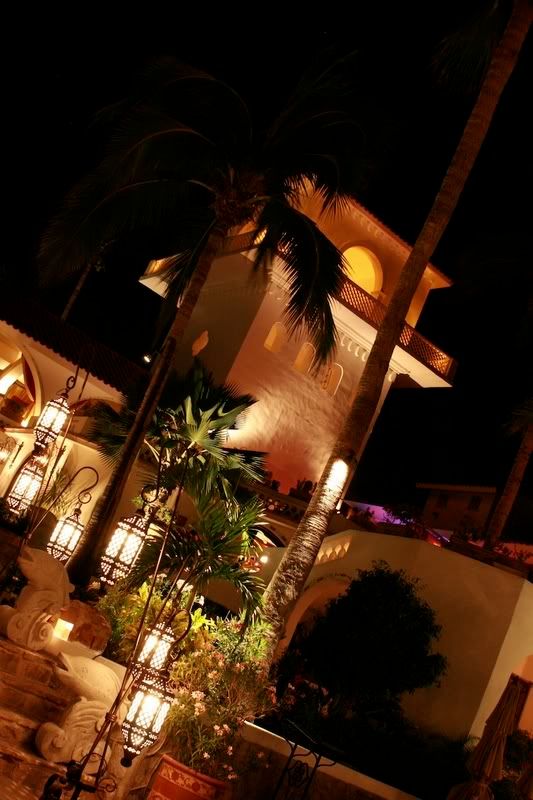 The resort came alive at night!  It was breathtaking!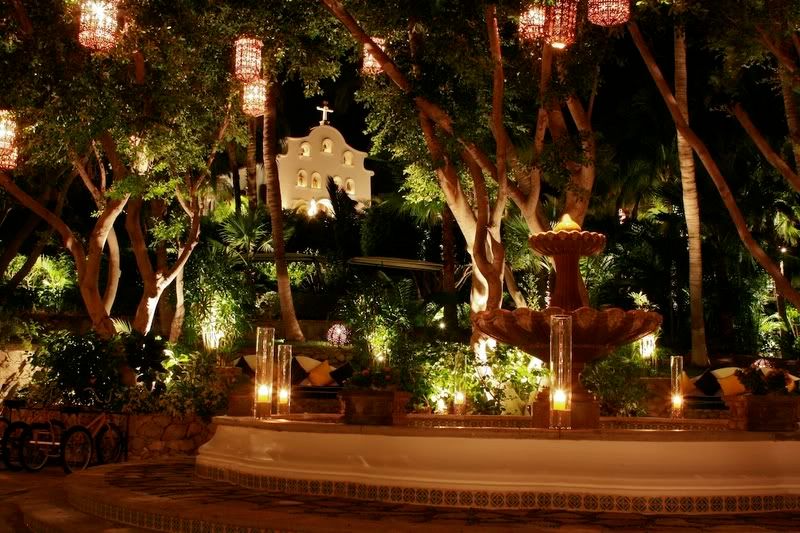 An awesome shot of the Chapel at the Resort, built in 1956.
Our "Moonlight Dinner" on a cliff overlooking the Sea of Cortez.  This was one of our most memorable moments of the entire honeymoon!!!  The Sea of Cortez is literally right past those bushes in front of our table!  Breathtaking!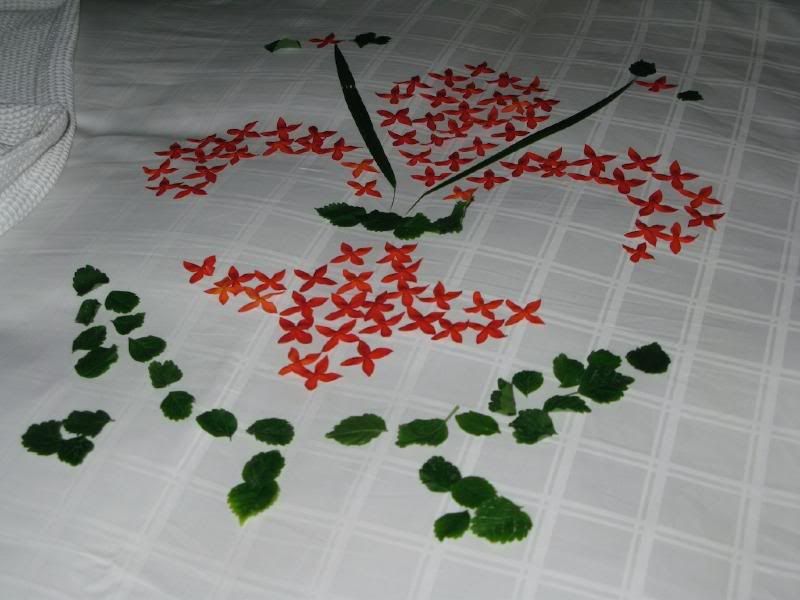 This was on our bed when we got back to our room!  A fleur de lis!  How ironic!!  We also had turn down service and got to pick out a different aromatherapy each night.  We were spoiled!  ...if only I could get this at home...  ;)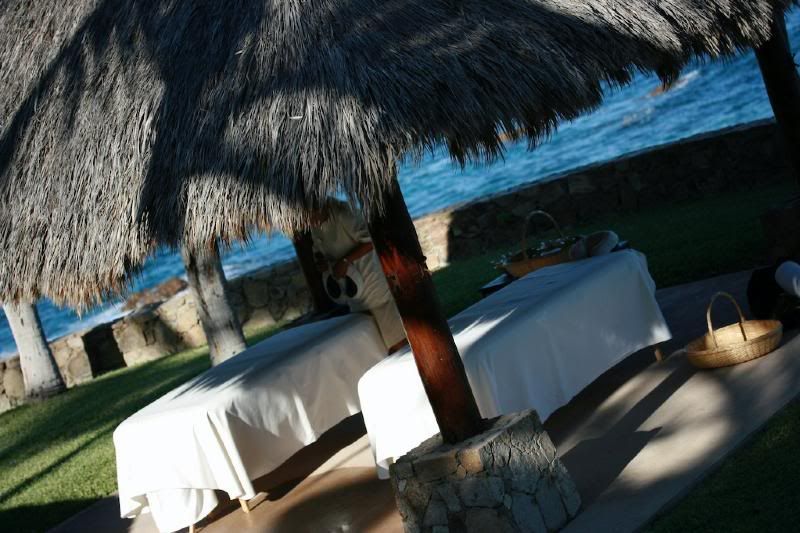 Where we got our 80-minute massages...  AMAZING!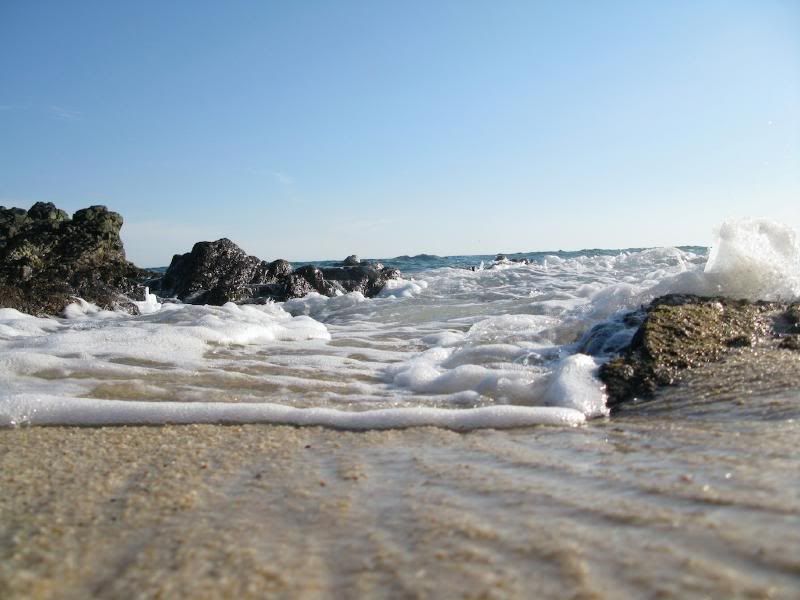 DH having fun with the waterproof case.  Those rocks look huge, but they're really only about 1 foot high.  DH has the camera sitting right on top of the sand.  Pretty cool!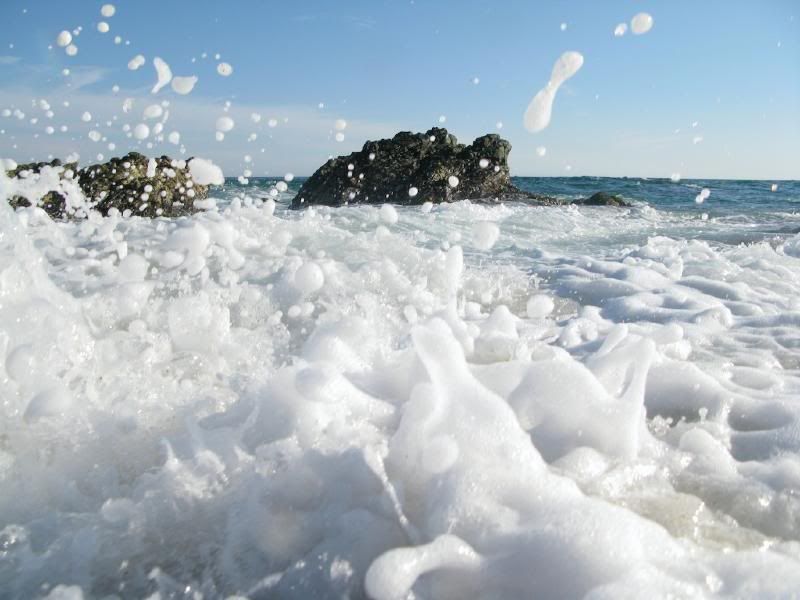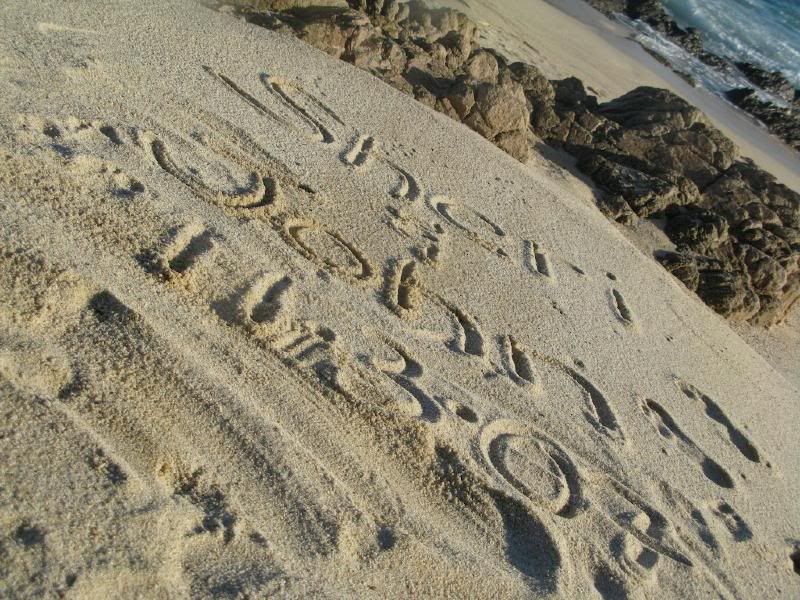 I just HAD to do this!  :)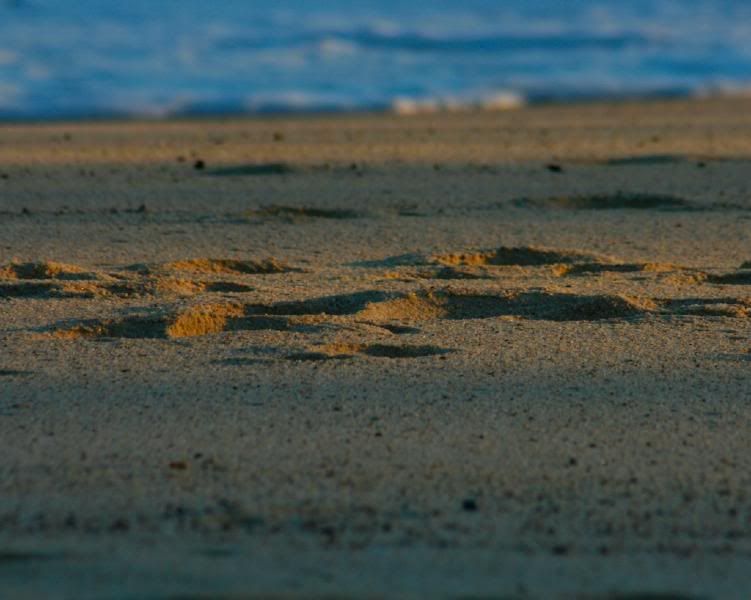 My footprints!  :)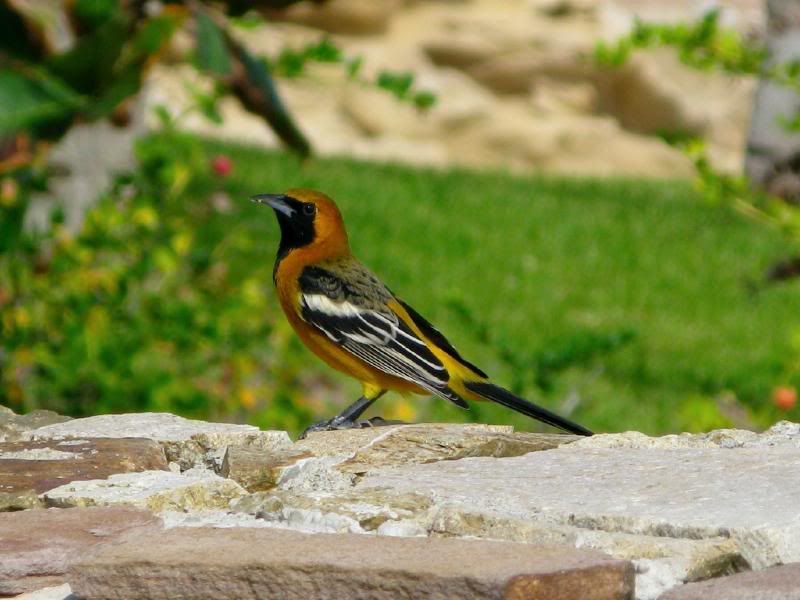 One of our many "visitors" while eating out on our terrace.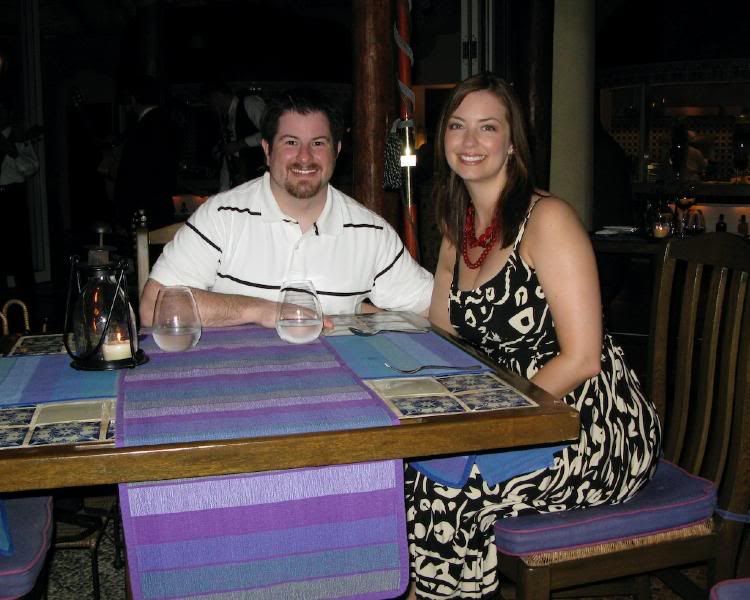 Having dinner at Agua, one of the two gourmet restaurants on the resort grounds.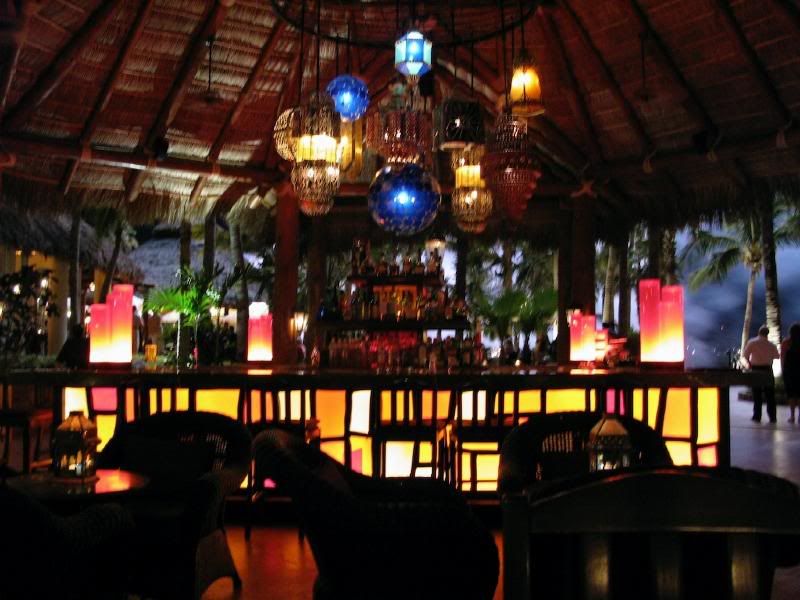 The Agua Bar. 

The Agua Pool.  We spent our last day lounging out here!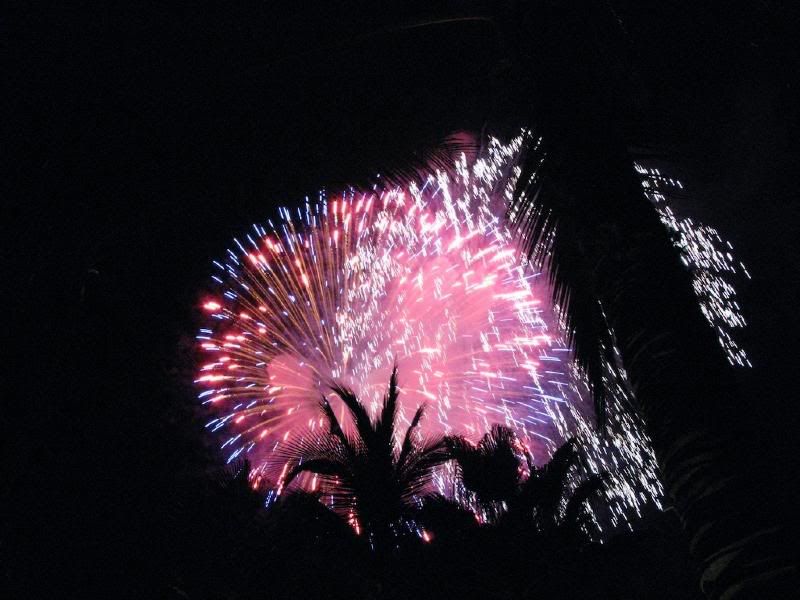 There was an impromptu fireworks show that night.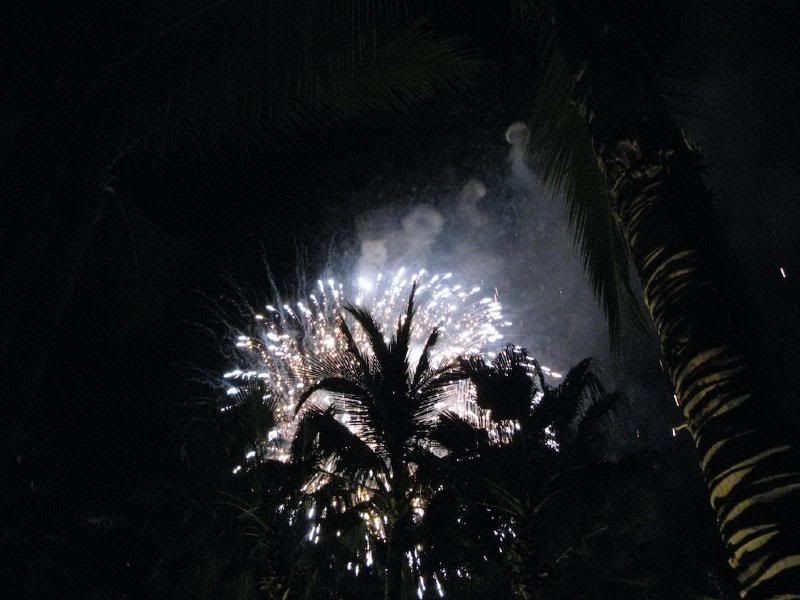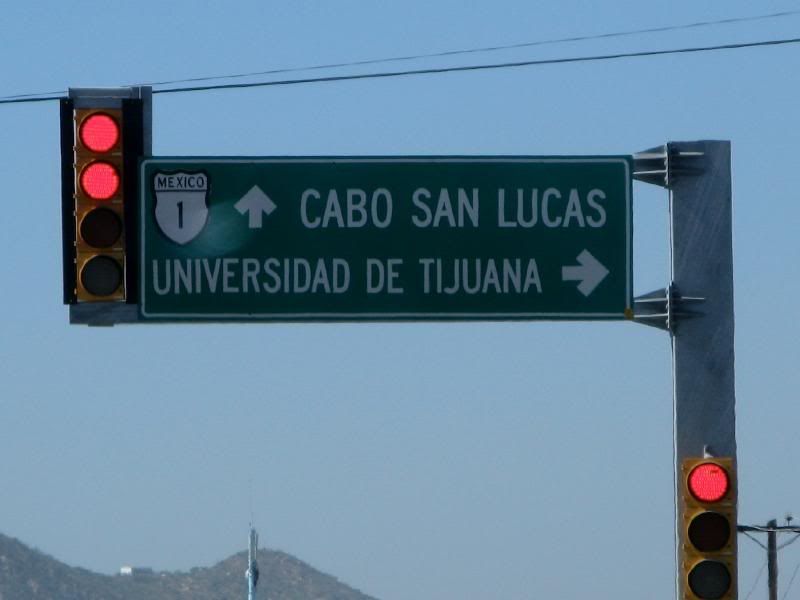 We went into Cabo San Lucas one day, which was about a twenty minute drive from the resort.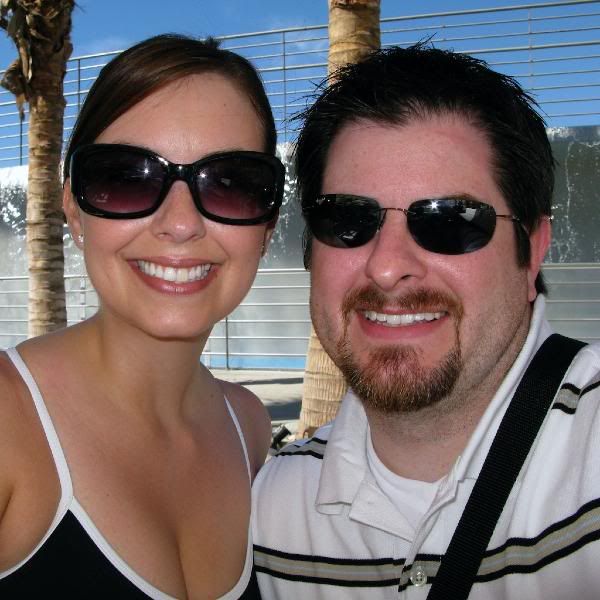 At Cabo Dolphins right before my turn to swim with them!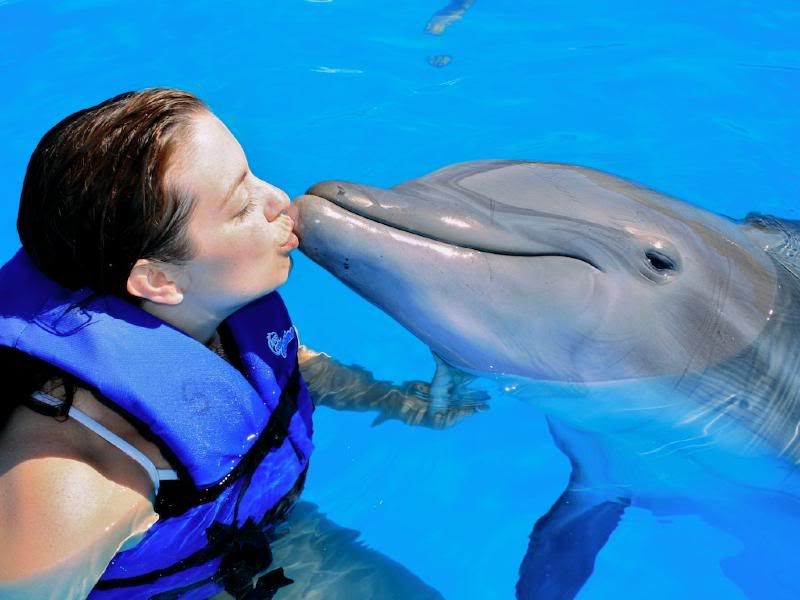 His name is Bashal and I think he likes me!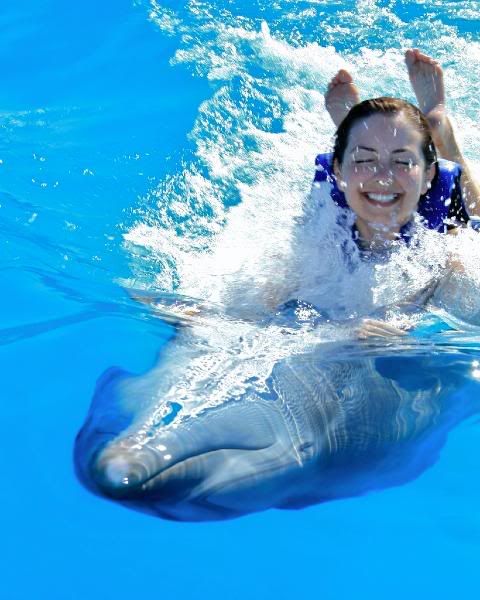 Weeeeeeeeeee!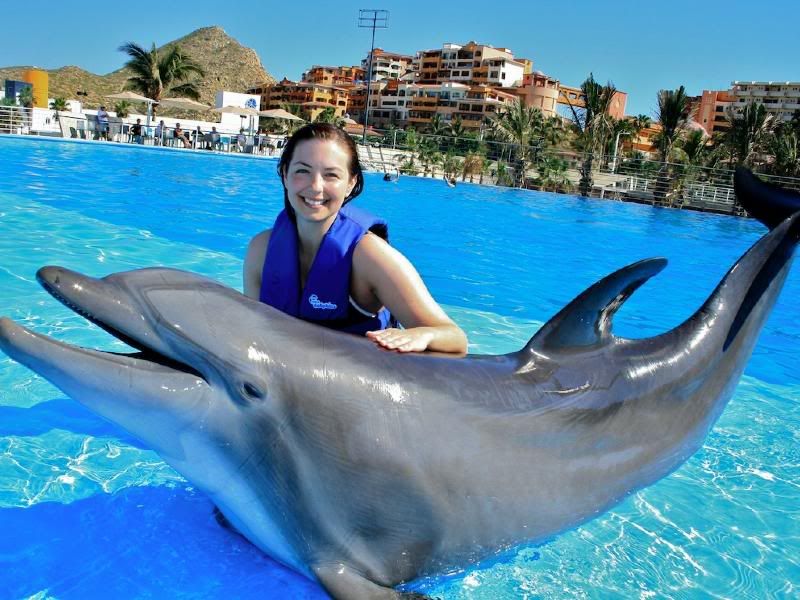 This was AWESOME!
BTW, Melanie Griffith was in the pool behind me!!  She was there with her daughter and staying at our resort!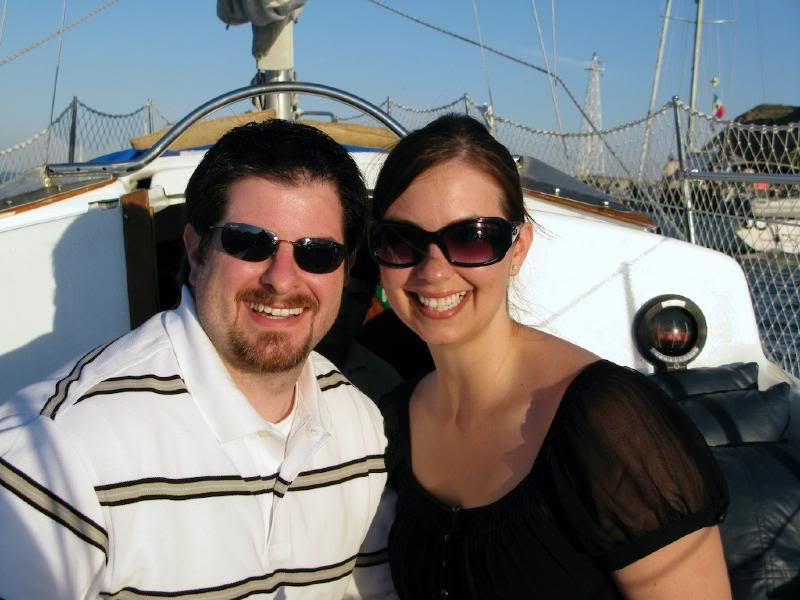 We took a private sunset cruise that evening.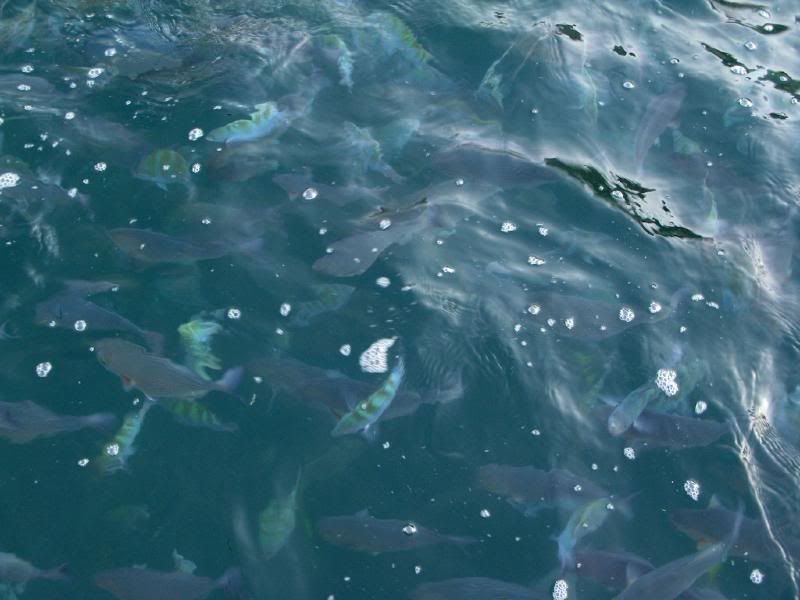 Look at all those fish!!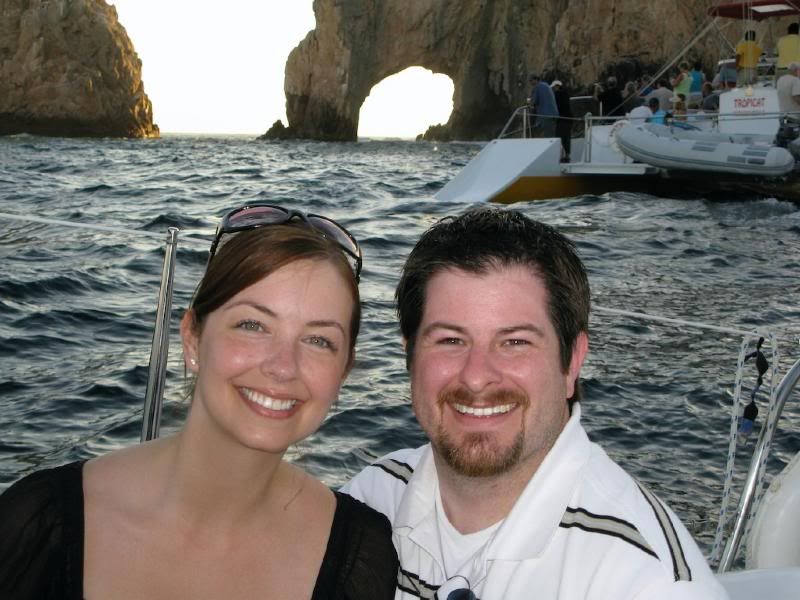 In front of the famous "El Arco" in Cabo San Lucas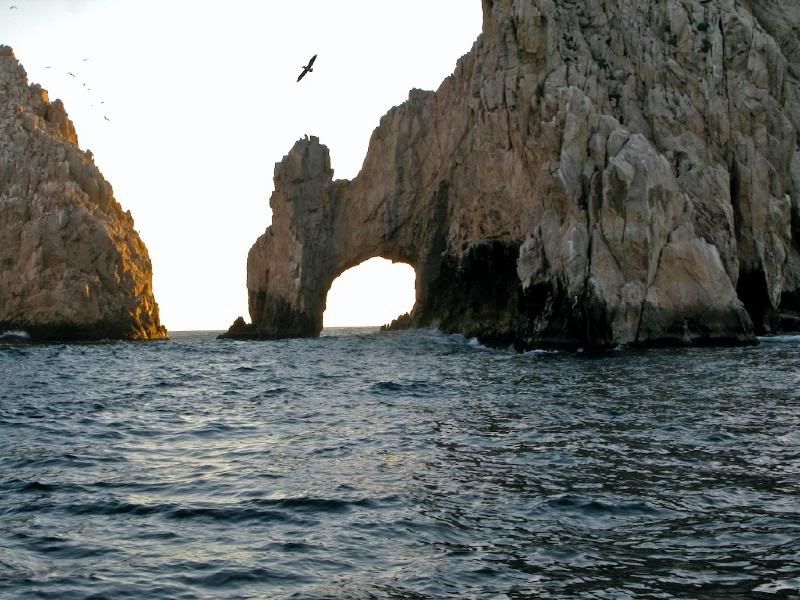 Another shot of the famous rock formation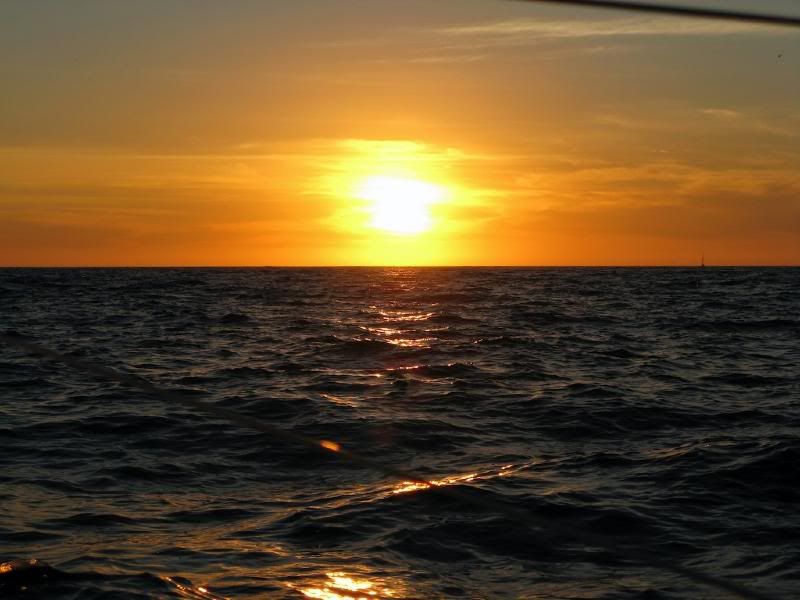 The sunset where the Sea of Cortez meets the Pacific Ocean.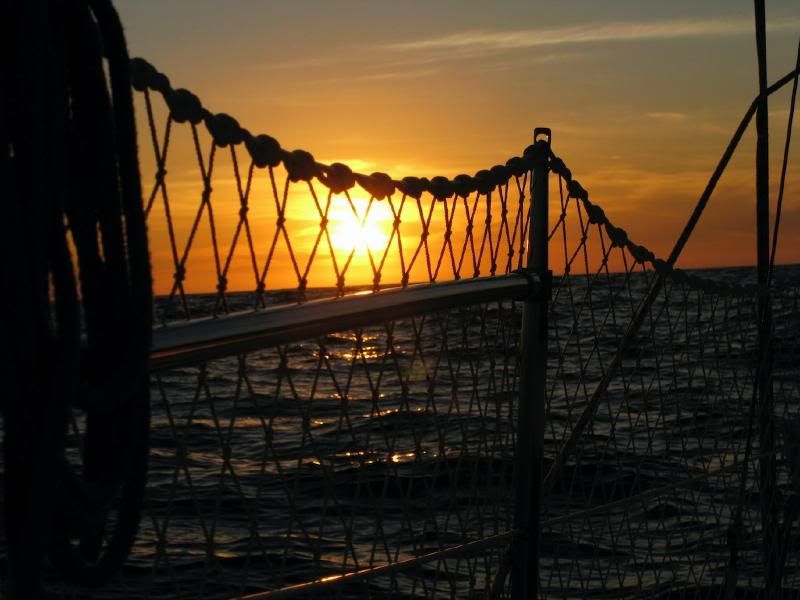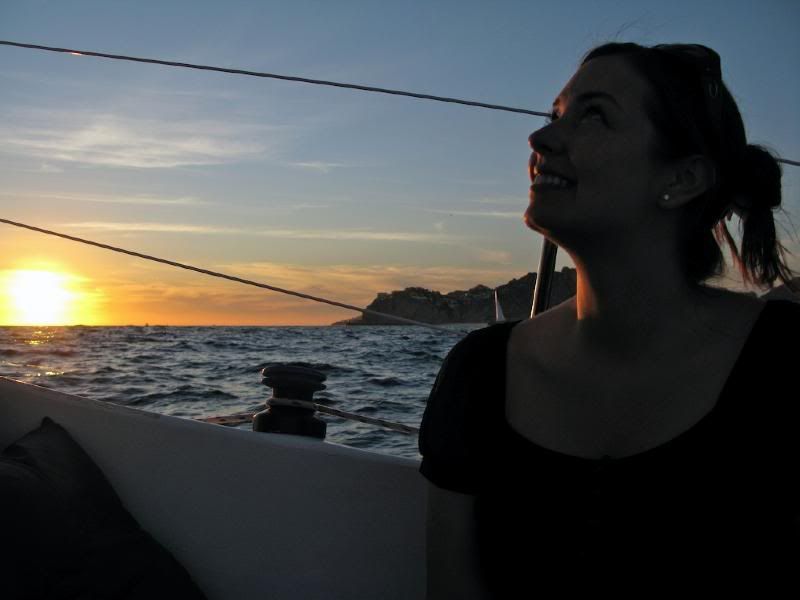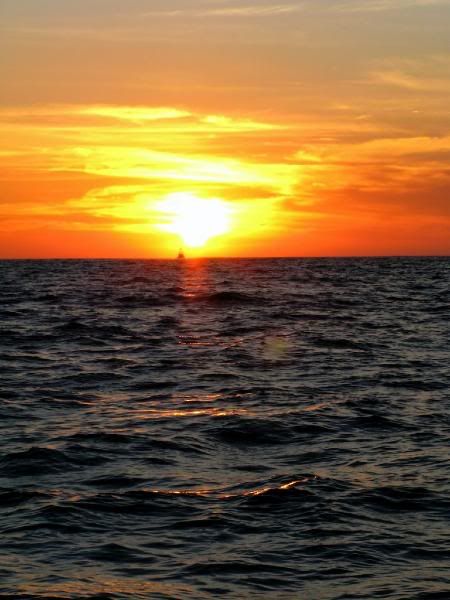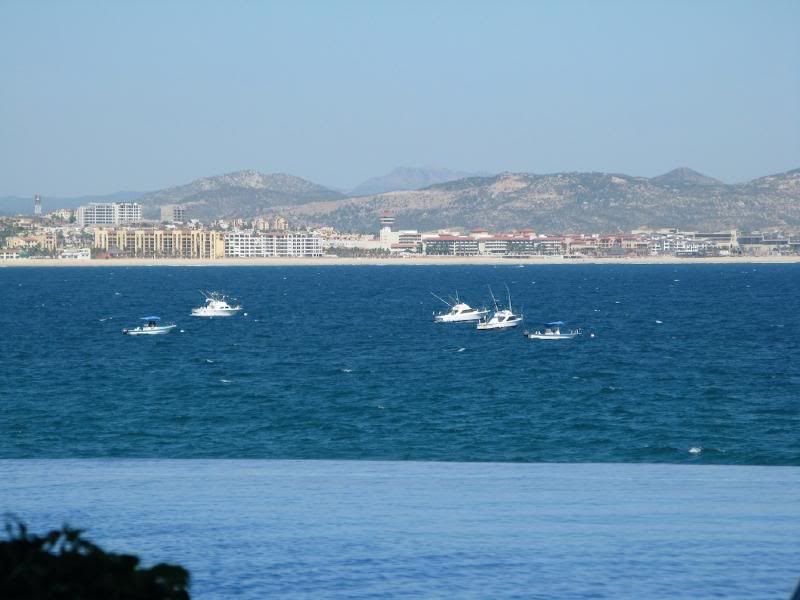 The view from the Agua Pool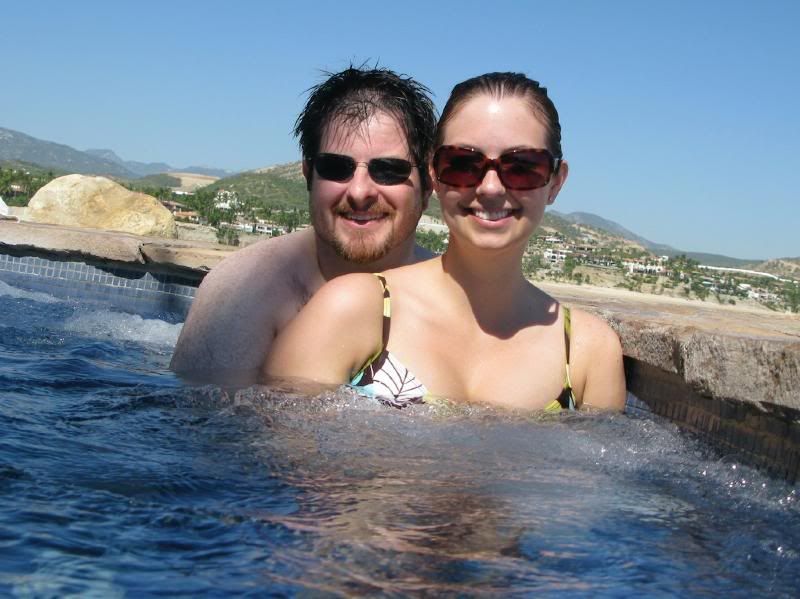 In the hot tub...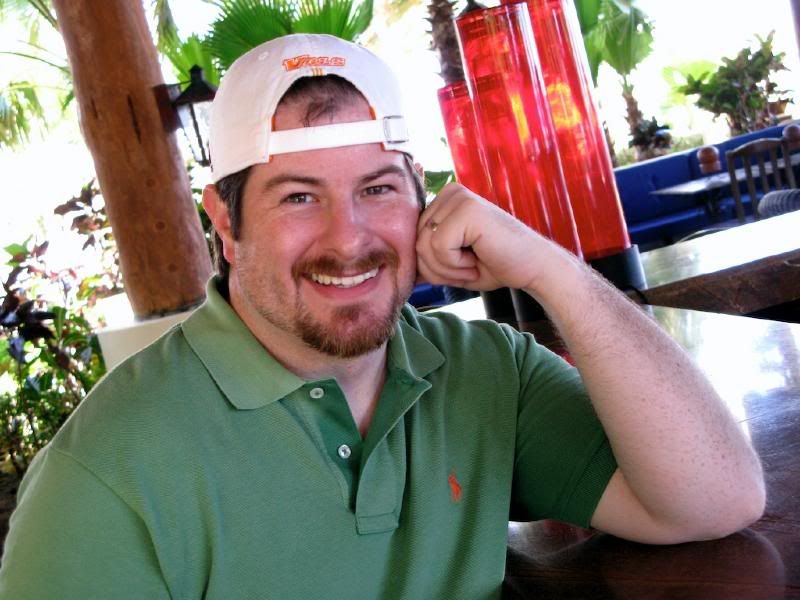 My adorable new hubby at the Agua Bar!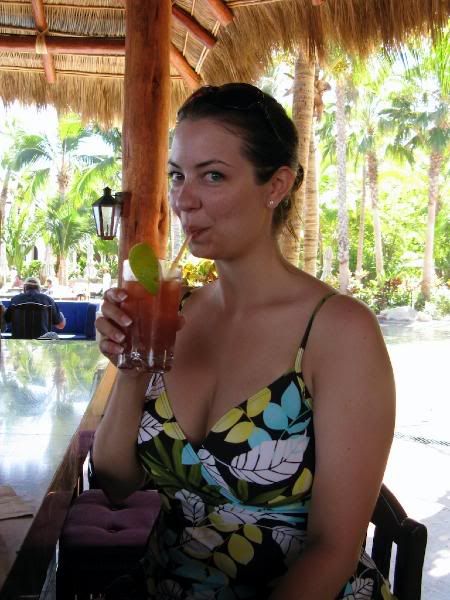 Drinking my STRONG Mai Tai that I had to cut with orange juice!  ;)
Time to get back in the pool!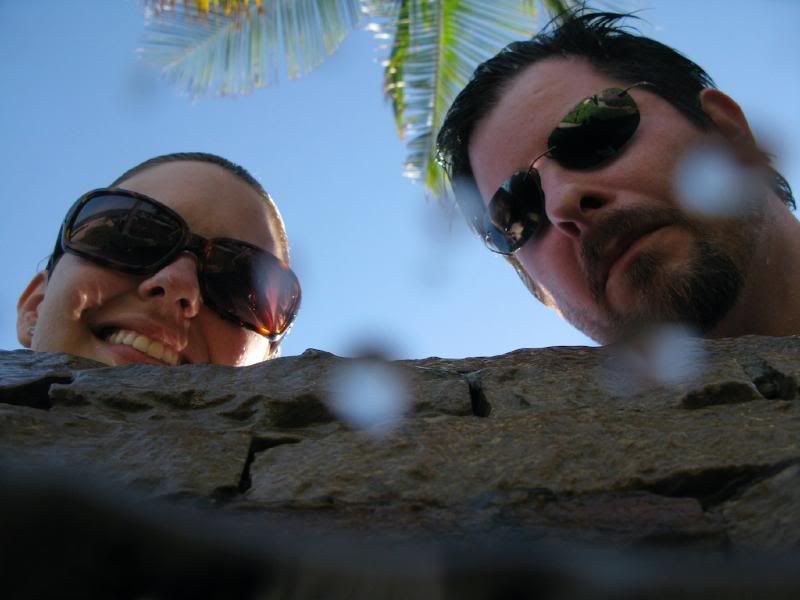 Peek-a-boo!