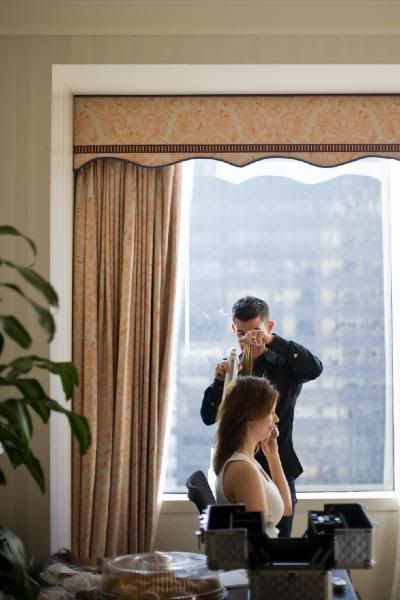 Time to get pretty!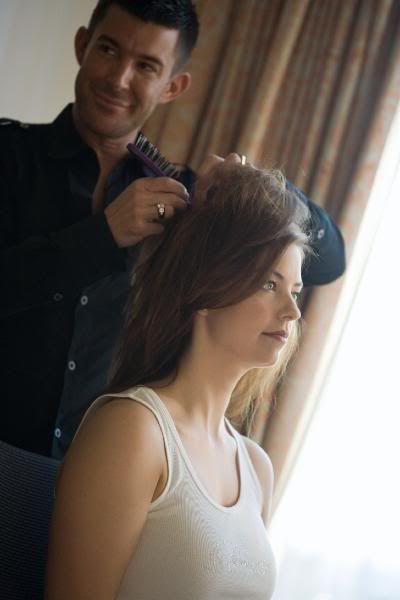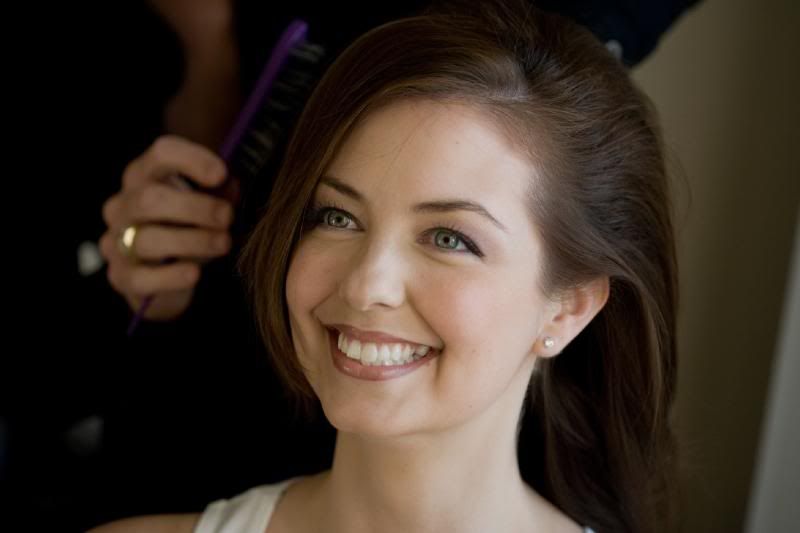 Getting excited...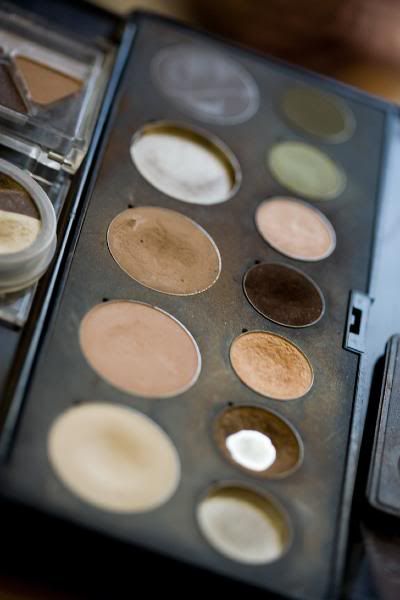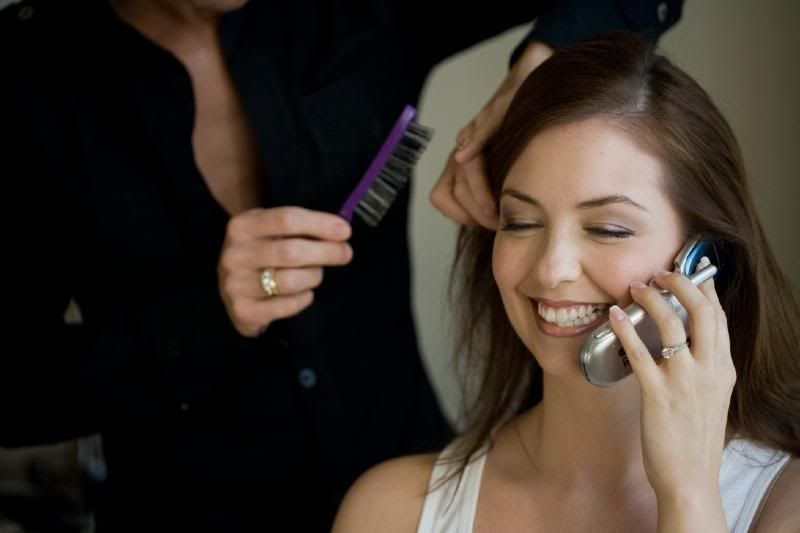 Talking to John.  It was so good to hear his voice!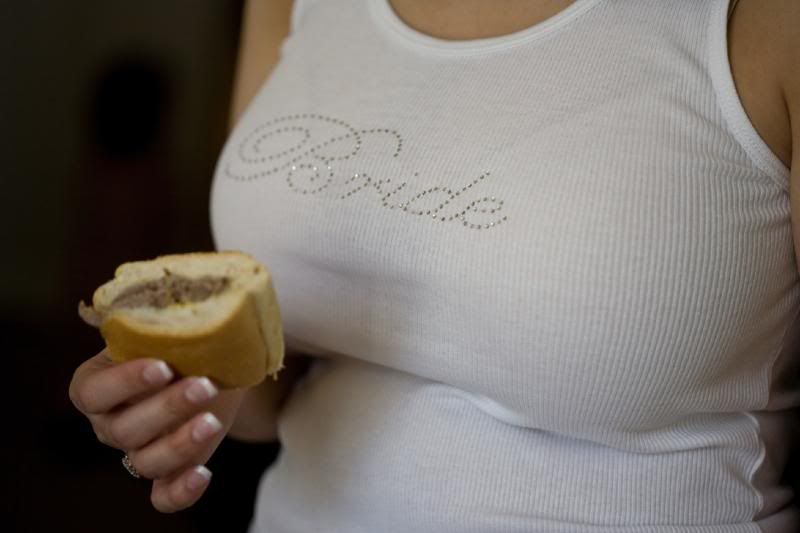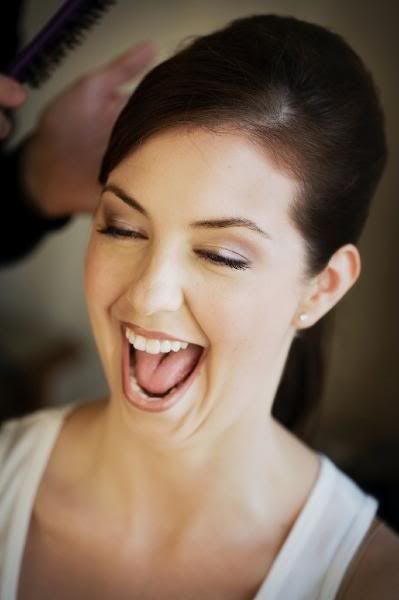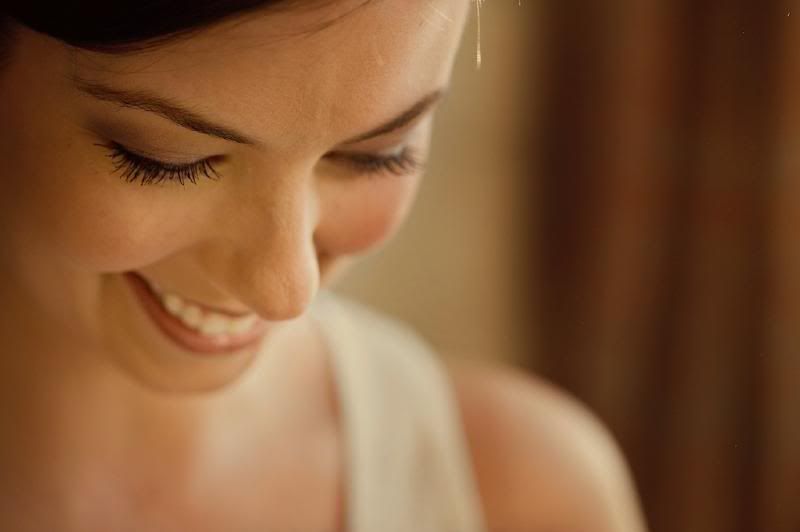 This is John's favorite pic
I'm almost a bride!
Checking out my do for the first time.  I LOVED it!  Jonathon was awesome!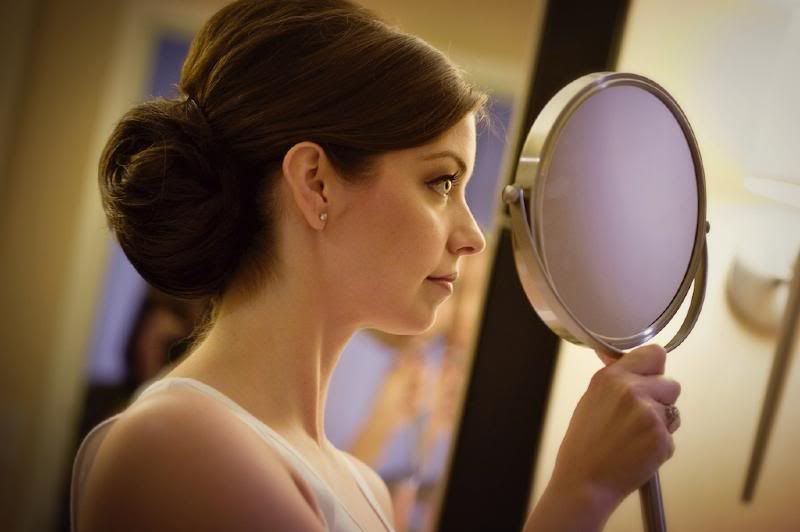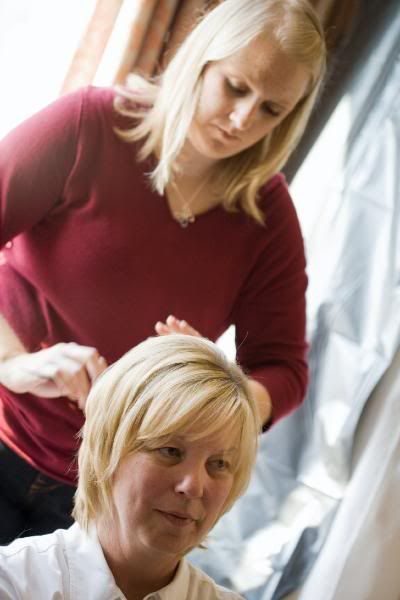 Mom's turn!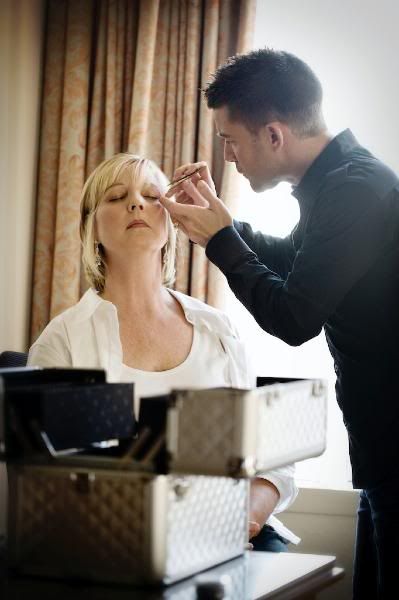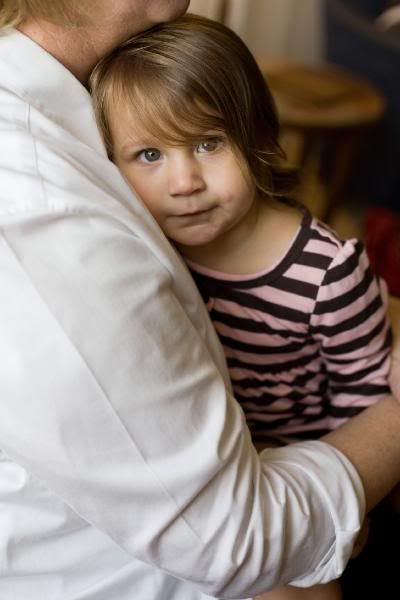 My niece and flower girl, Brinley.  She's precious!!!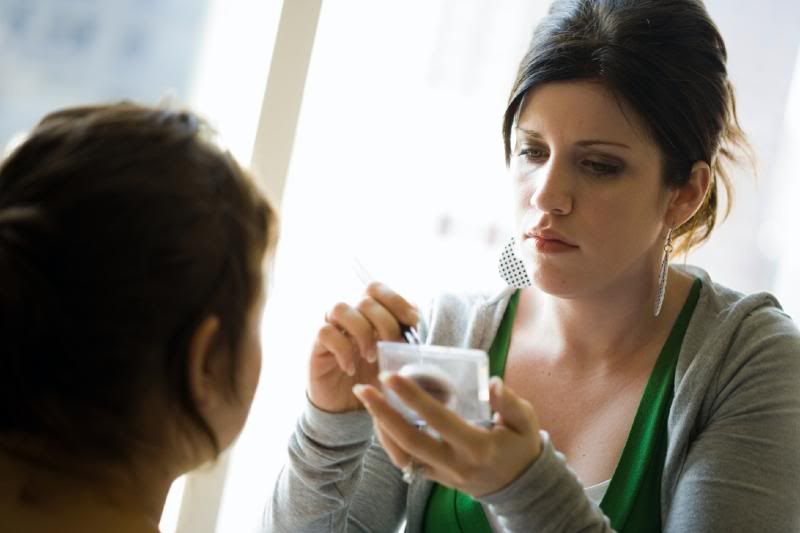 Jessica from Flawless-Bride making my girls look pretty!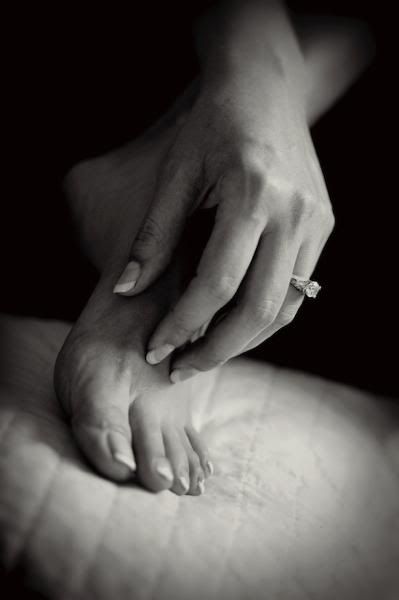 A cool, artistic shot of my e-ring!  I didn't even know Meg captured this one!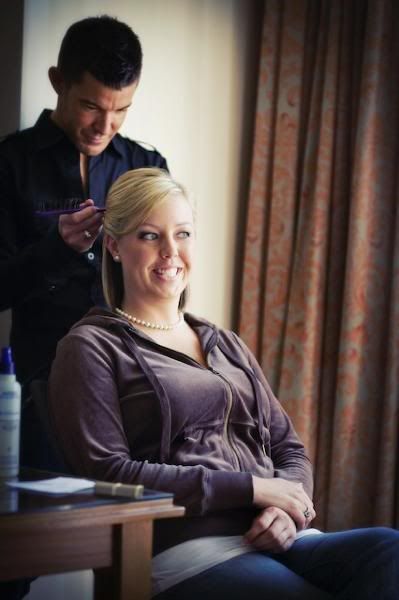 Jonathon making my sister gorgeous!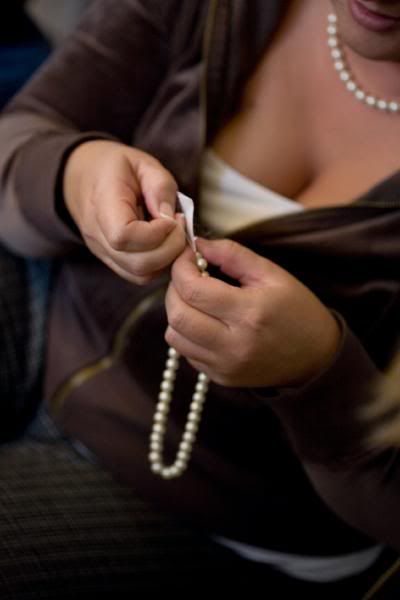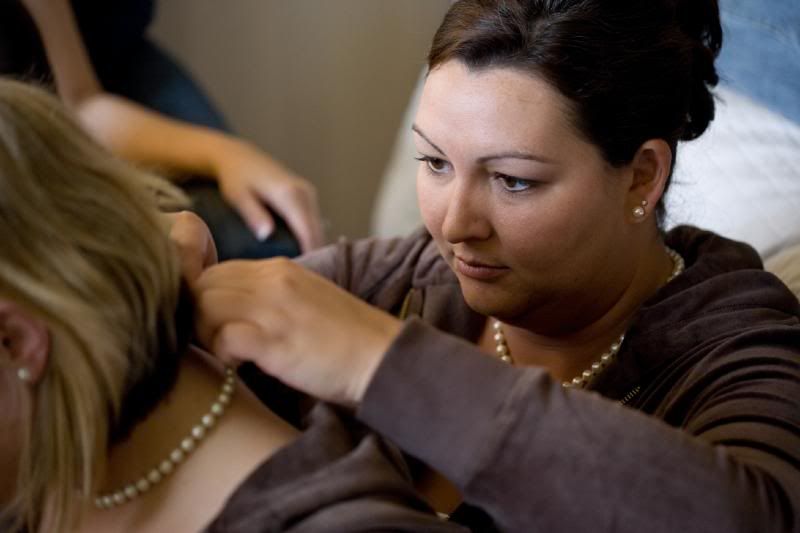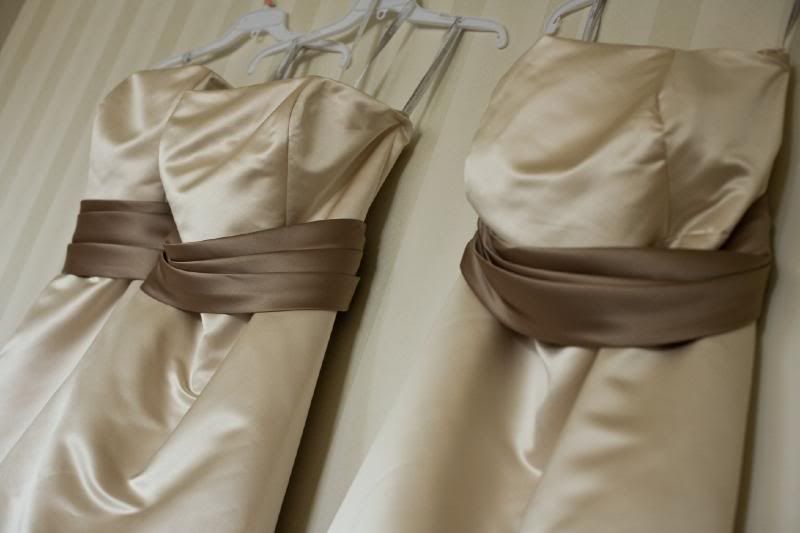 One of our signature frames.  We had the BM and GM sign this one.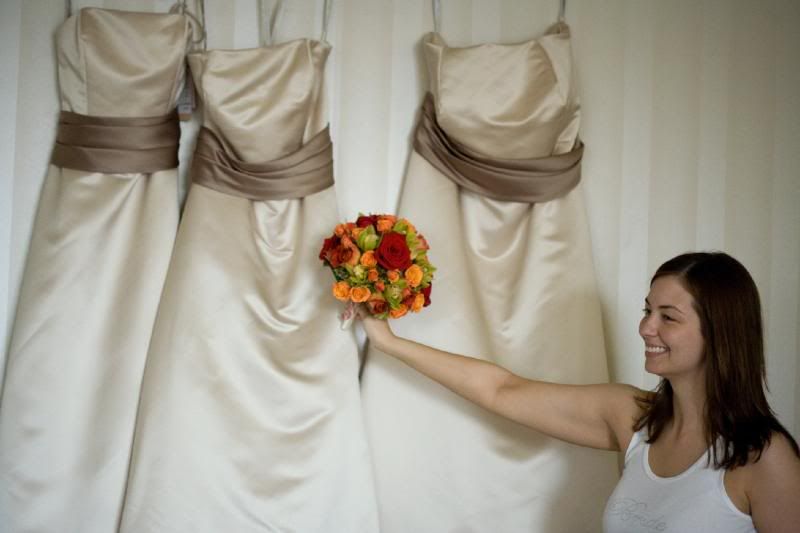 The flowers arrived!  I was checking out the "look."  :)
My beautiful bracelet and earrings.  I felt so pretty wearing them!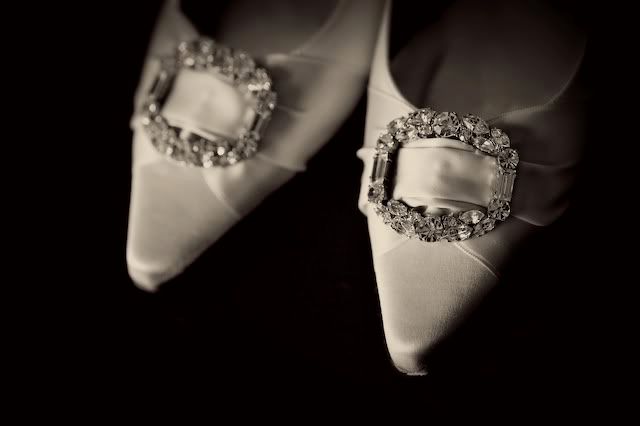 My gorgeous shoes!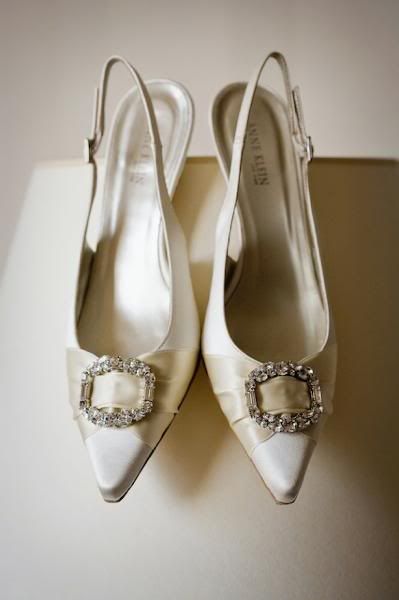 My bouquet by Perfect Presentations.  All I told Glenn was that I wanted creams and ivories and this is what he came up with!  I loved it!  I loved the orchids he added!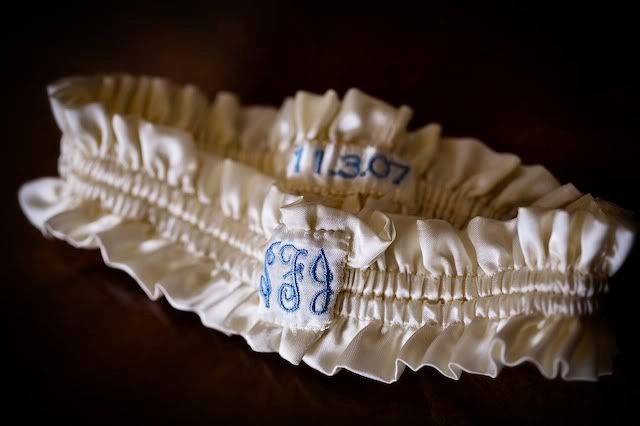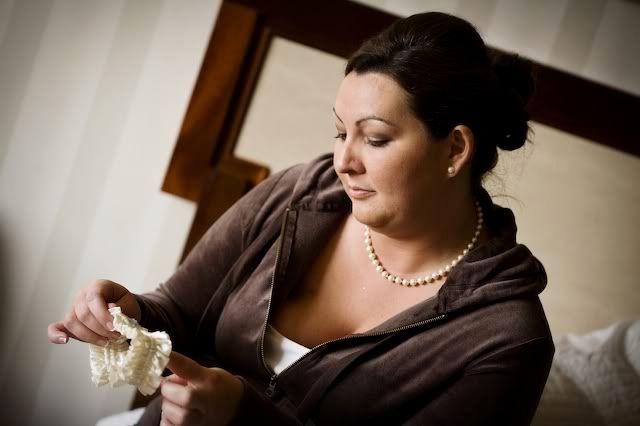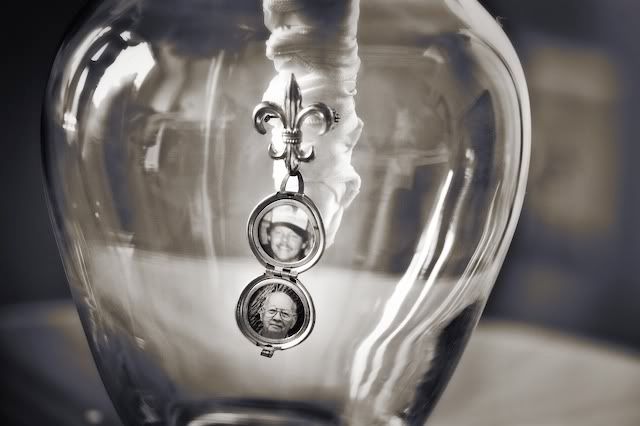 My favorite "special" detail from our entire wedding.  An antique fleur de lis locket with my dad and grandpa's pictures.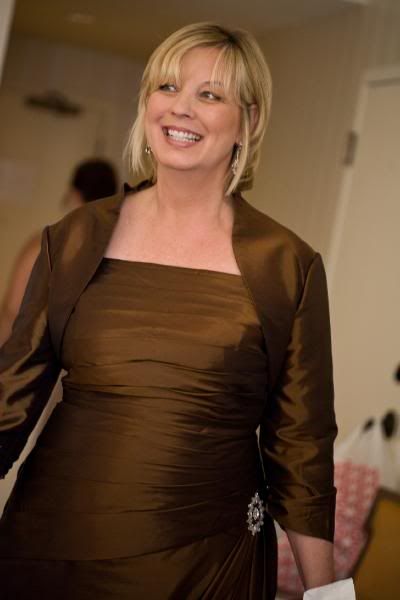 Mom's ready!  She looked so gorgeous!  I hope I look this good when I get older!  :)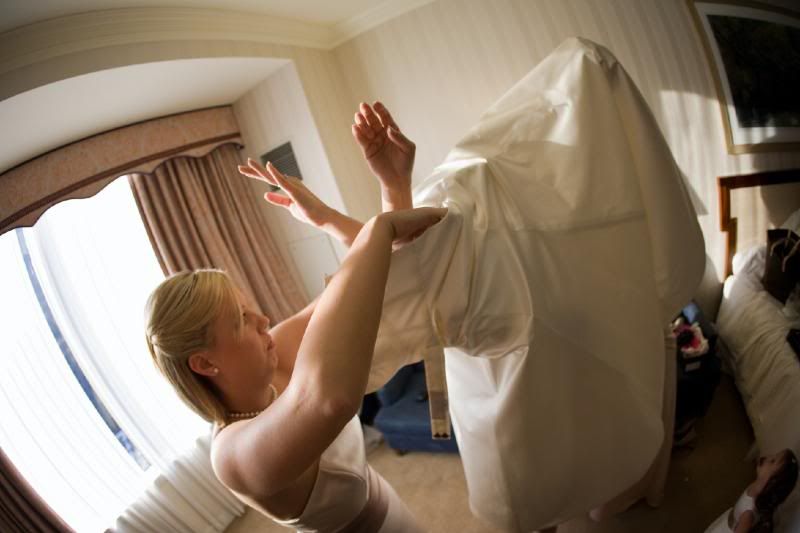 It's my turn now!!!  Time to become a bride!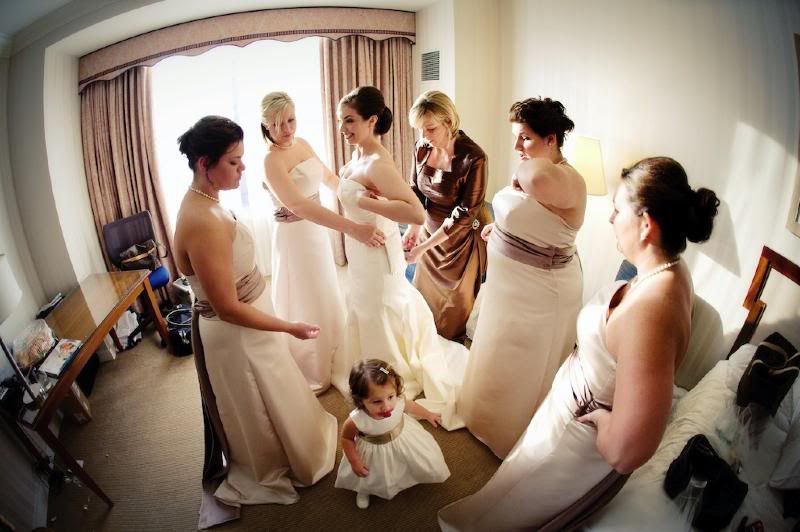 I'm in!!!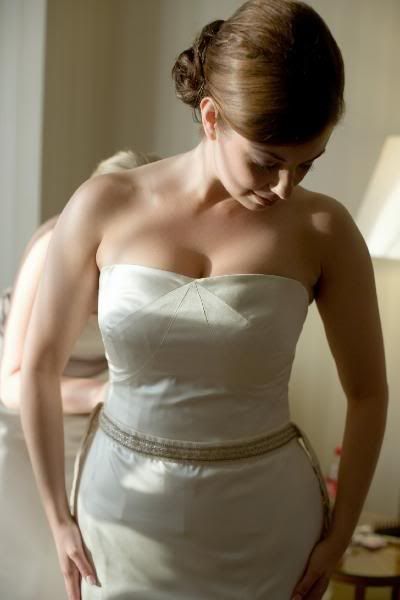 Buttoning me up with the crochet hook!  That was fun!  :)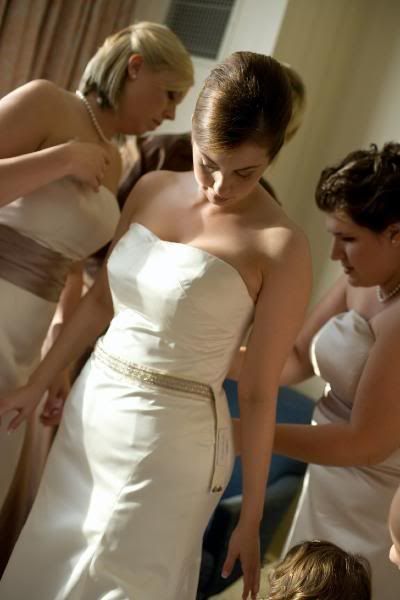 I've never had this many people helping me get dressed!  I think I can get used to this!
It's all becoming real now!!!  I'm getting married!!!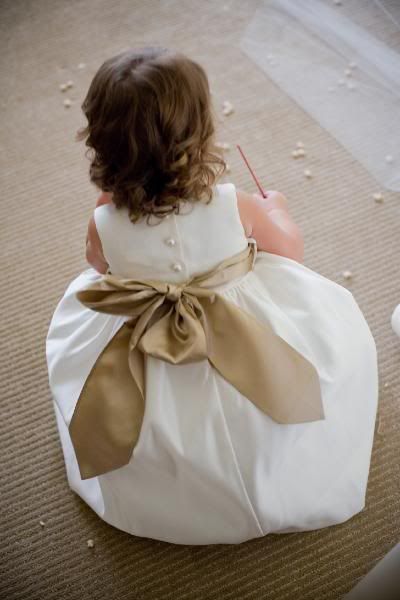 Oops!  Brinley spilled her Cheerios!  Haha!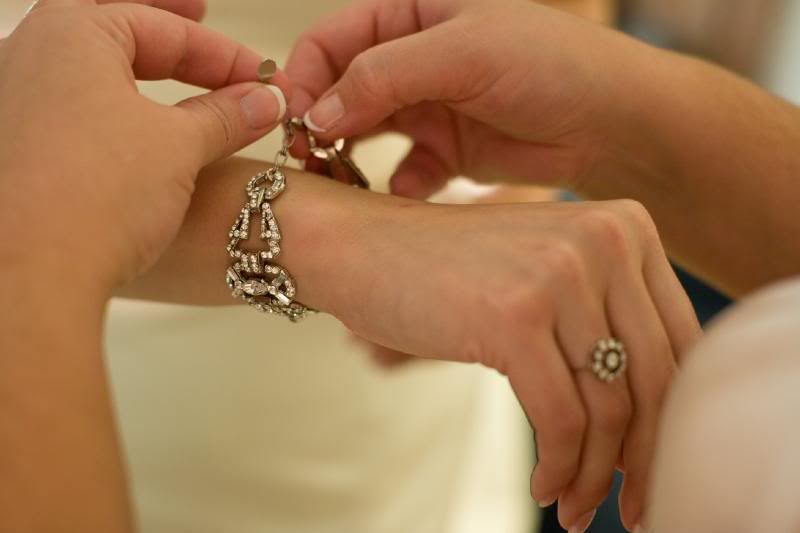 A nice shot of my grandmother's ring that I used as my something borrowed.  The center stone was the diamond from the engagement ring my grandpa gave her.  My mom has dibbs on this ring... but I really really want it!  We tease each other all the time about it.  I kept telling her I was gonna steal it!  Haha! 
Love this shot of my sister (MOH) in the background.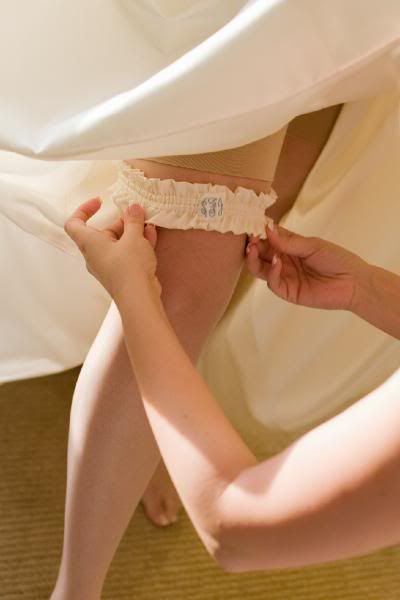 Like my Spanx??  :)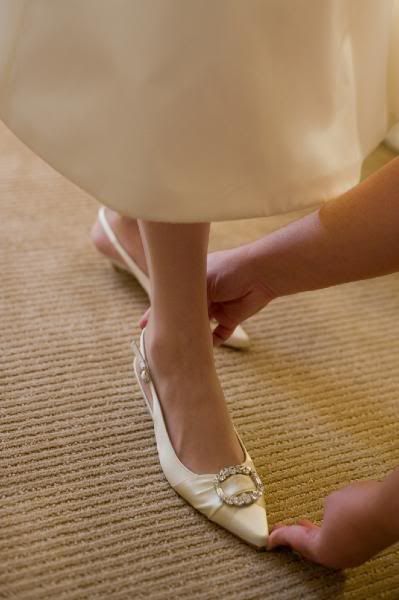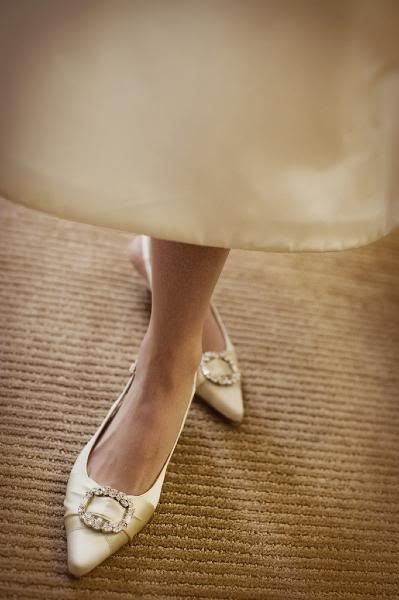 I loved my shoes!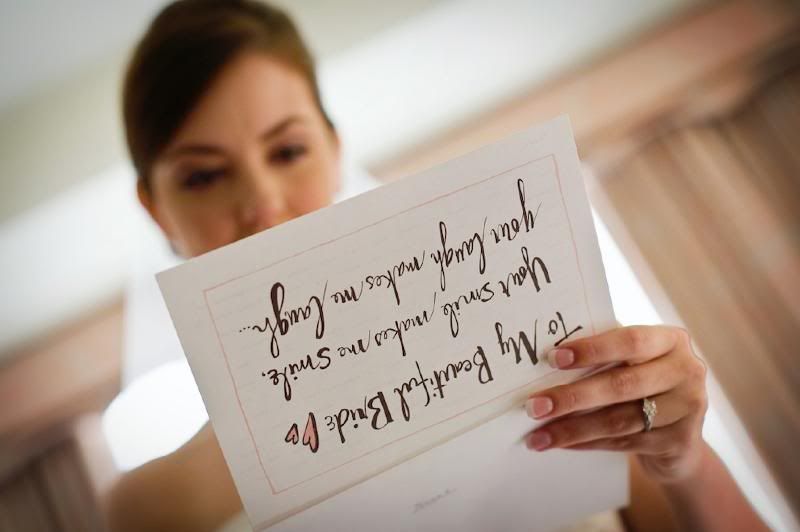 Reading the card from my hubby-to-be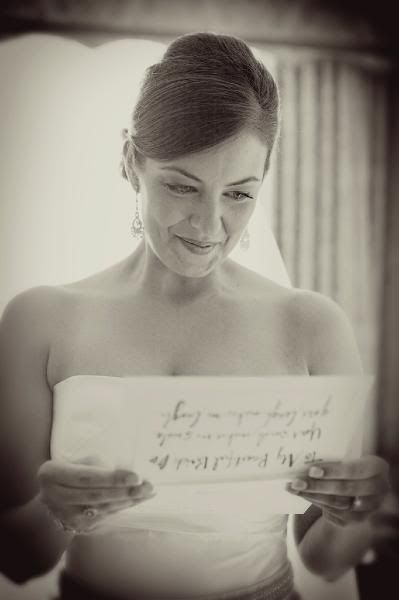 I started off smiling...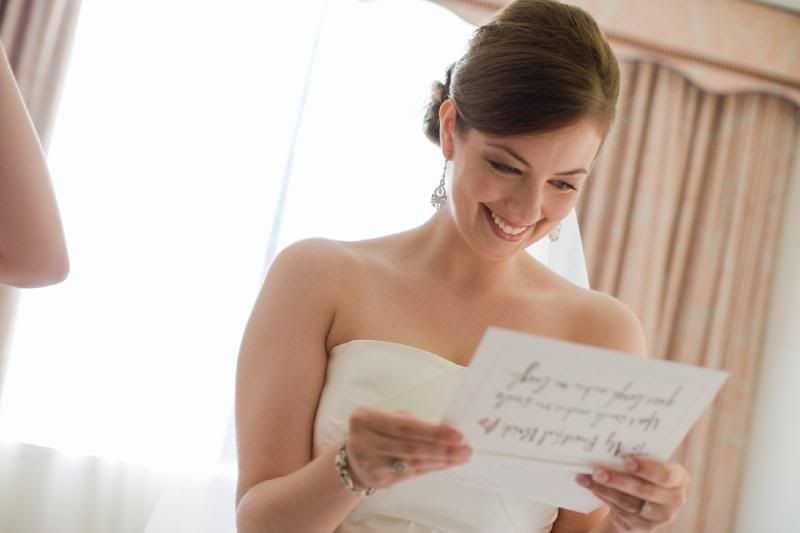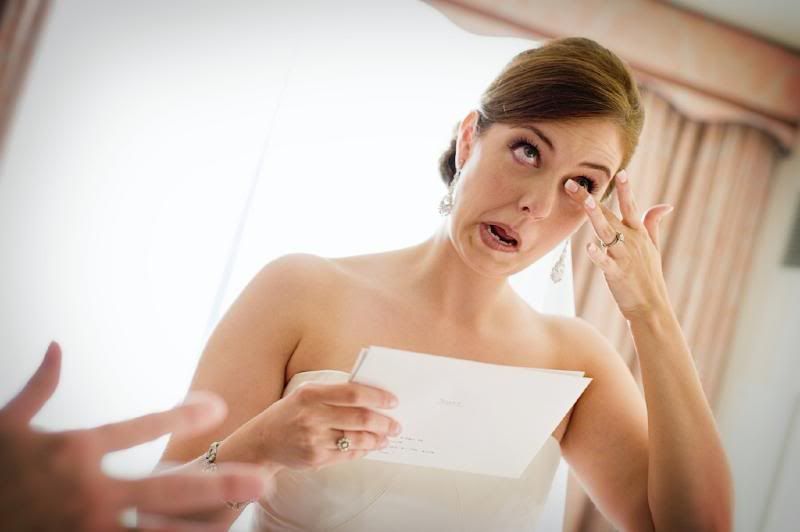 ...then he got me!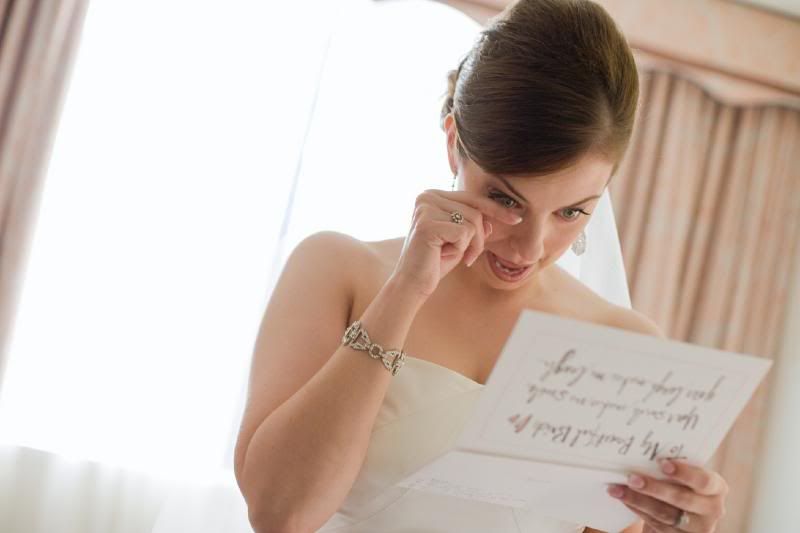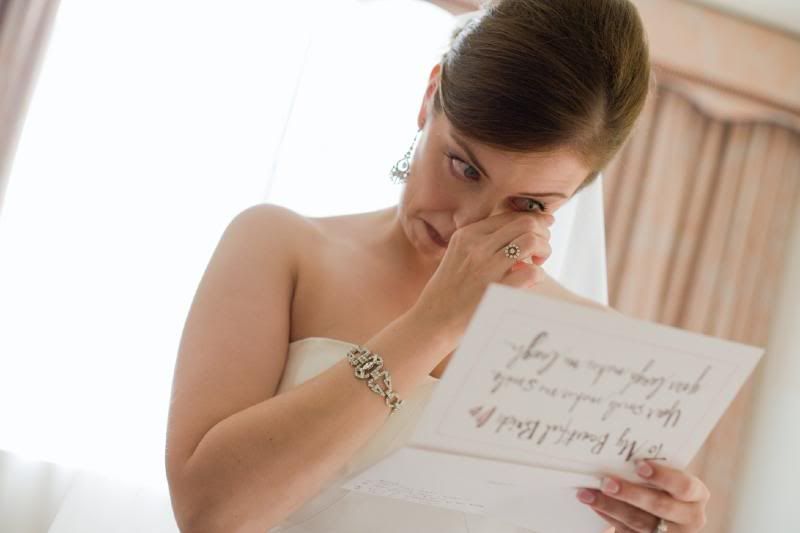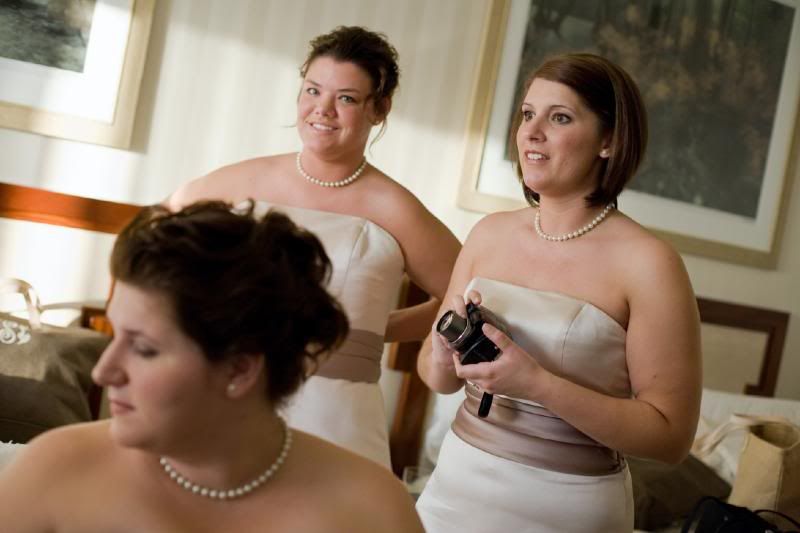 My on-lookers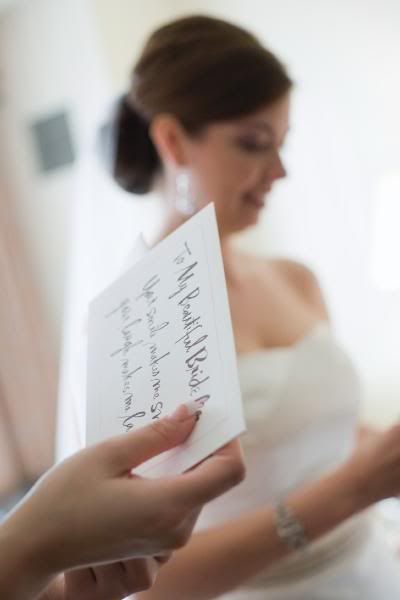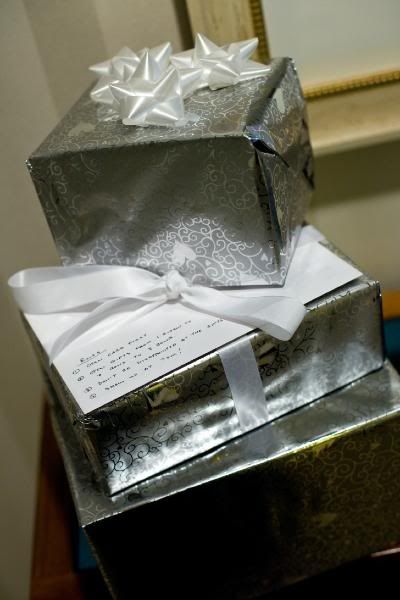 My gifts from John...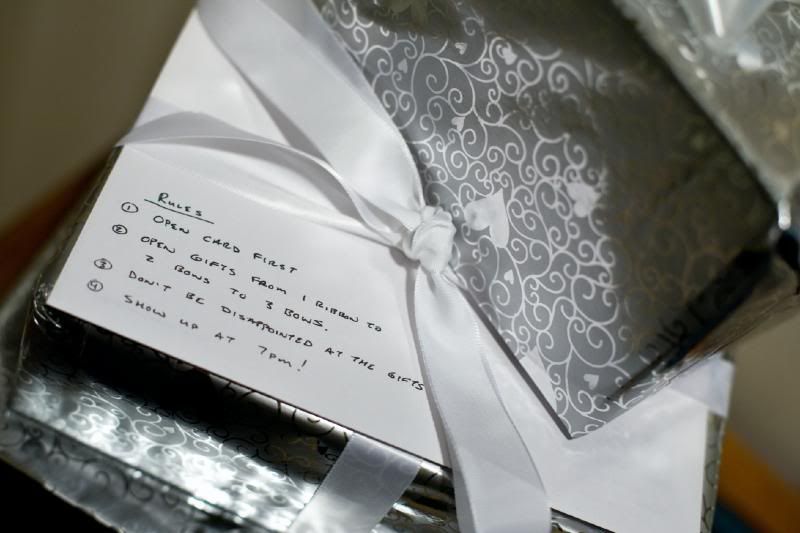 He's so creative!!!  He had "Rules" as to which one I opened first.  Check out Rule #4!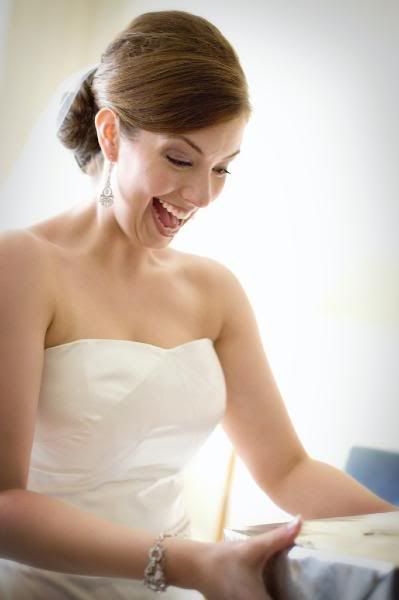 He got me the Canon G9 with a waterproof case that we used on the honeymoon.  It was so fun and the camera's awesome!