Ceremony
The Most Holy Name of Jesus Catholic Church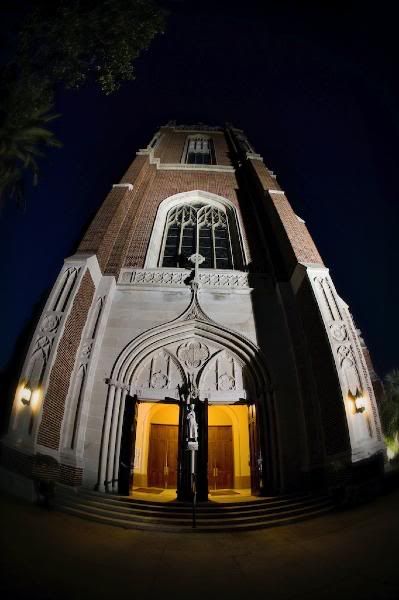 Our gorgeous church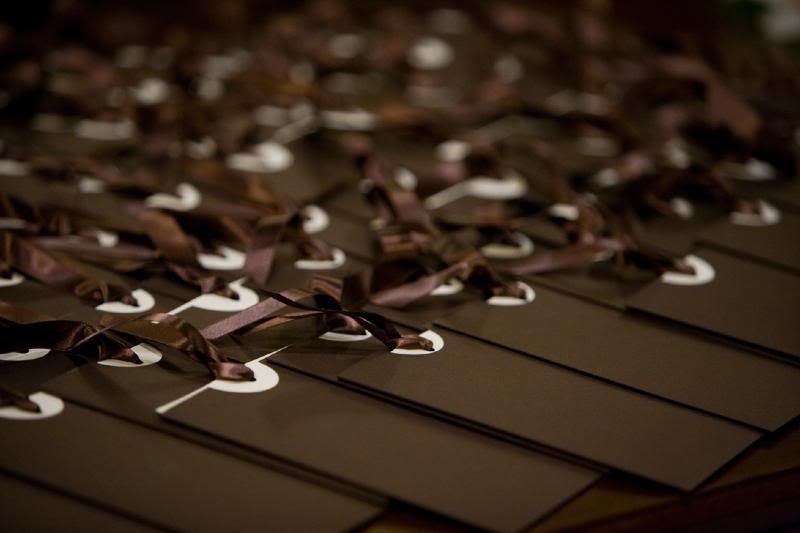 Our programs designed by DH.  It's an ivory card with a chocolate satin ribbon inside of a chocolate sleeve.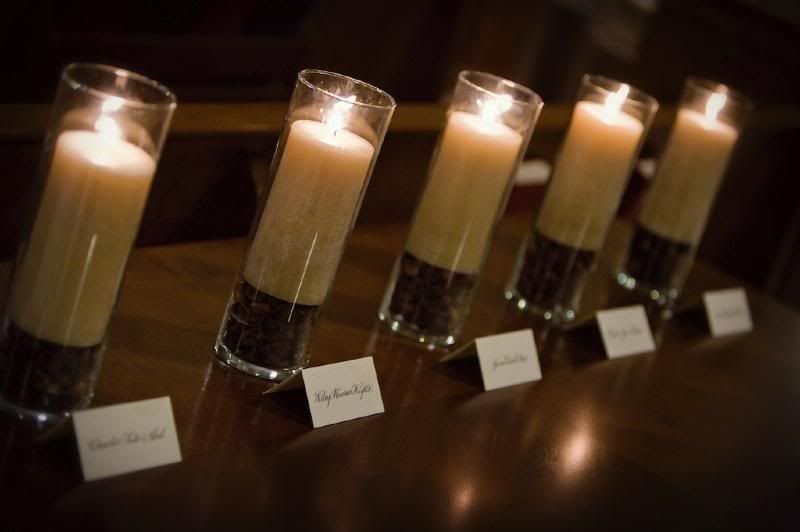 Our memorial candles at the entrance of the church honoring my Dad, Grandpa, John's brother and his two grandmas.  We had our calligrapher write each name on an ivory place card to put in front of each candle.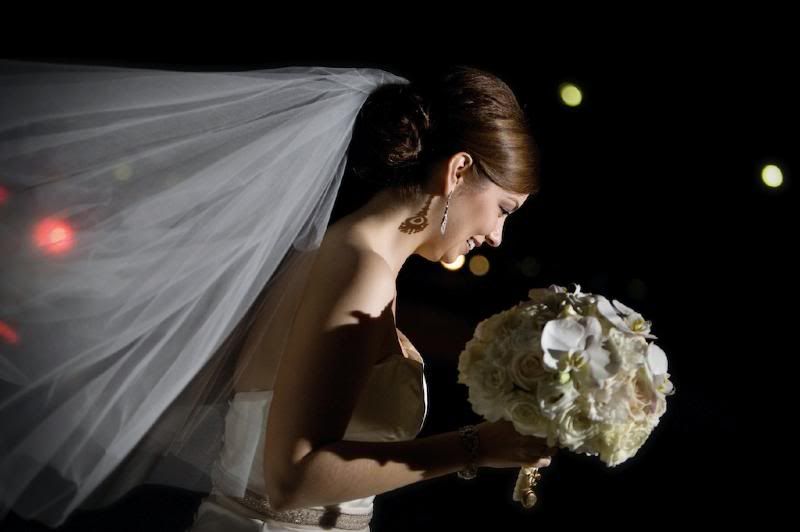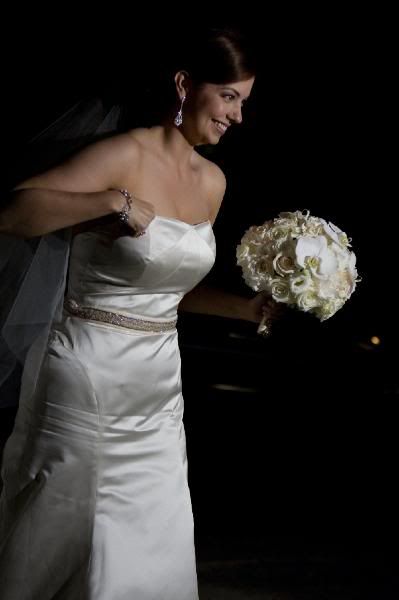 Making my way to the sanctuary... I was SO nervous!!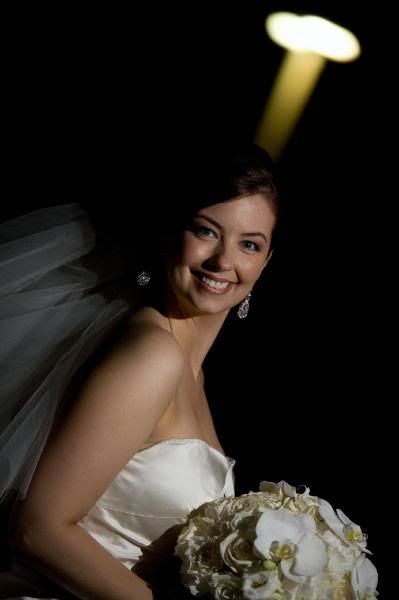 Let's do it!
My grandmother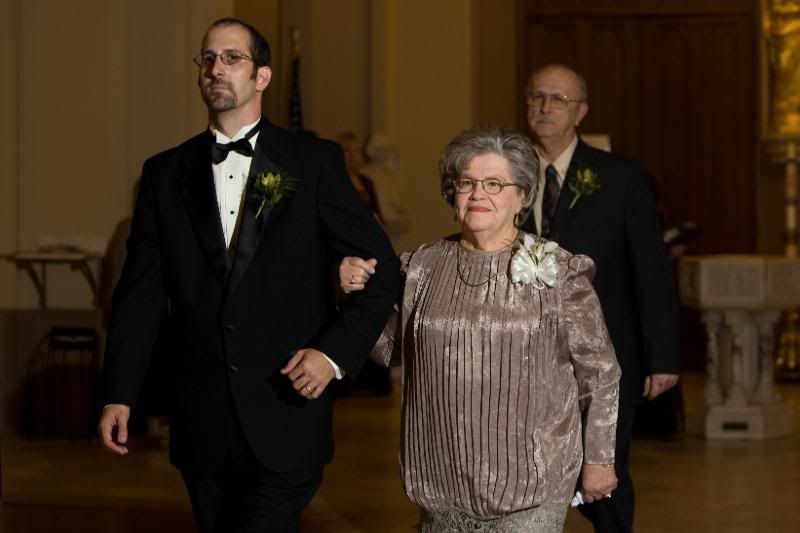 My Maw-Maw and Paw-Paw (behind her)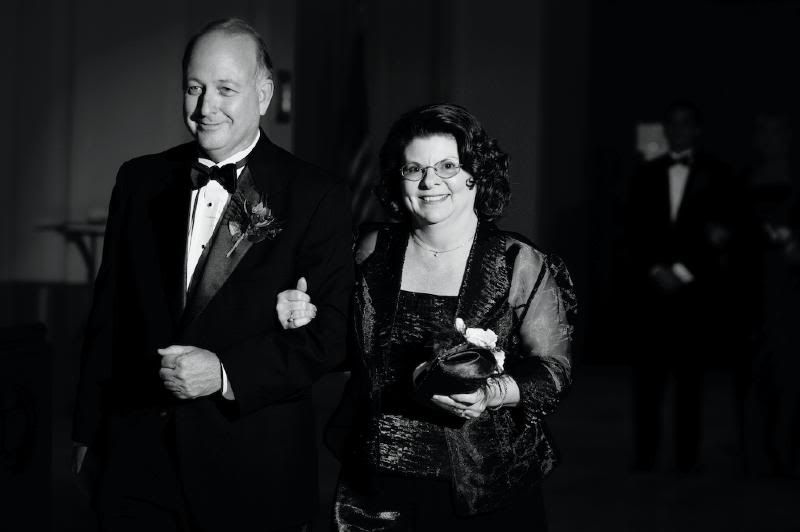 My ILs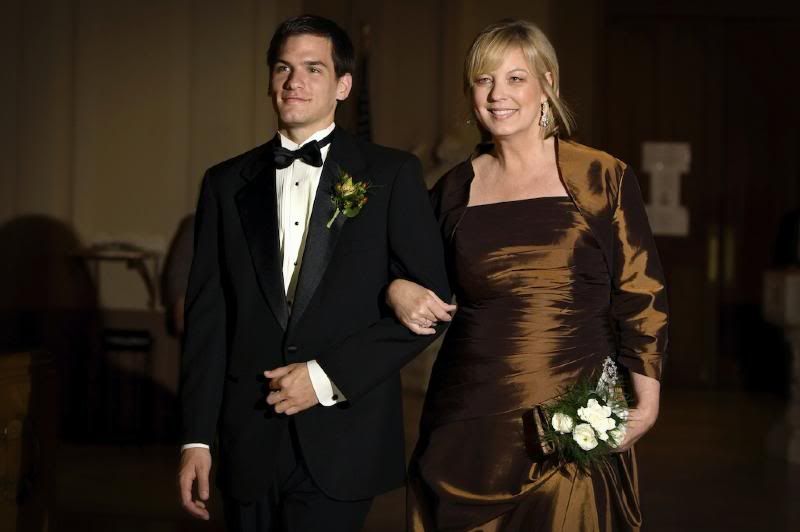 My Mom being escorted by my brother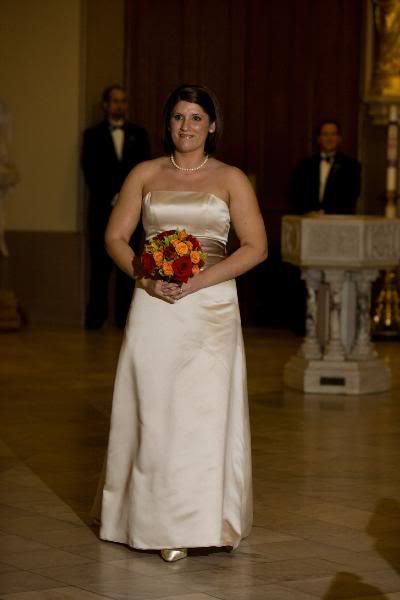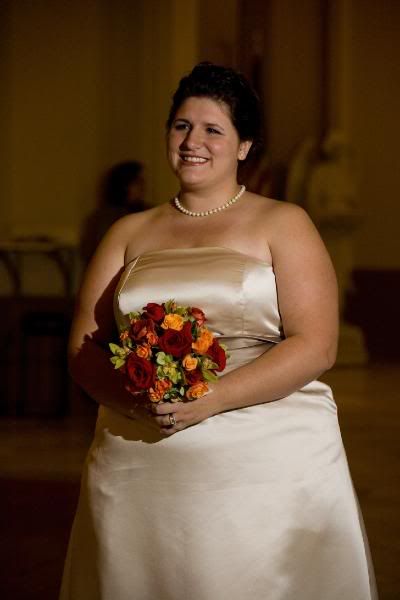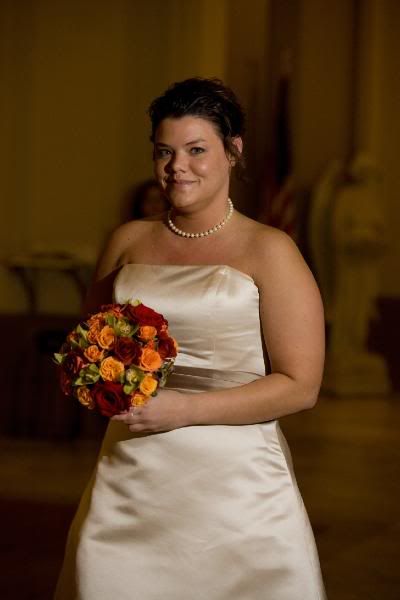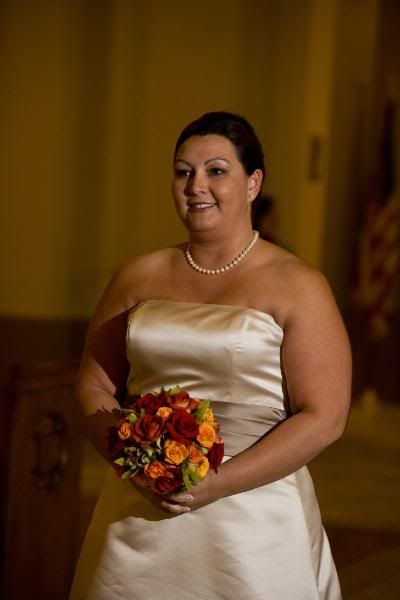 My sister and Maid of Honor 
Brinley almost made it down the aisle...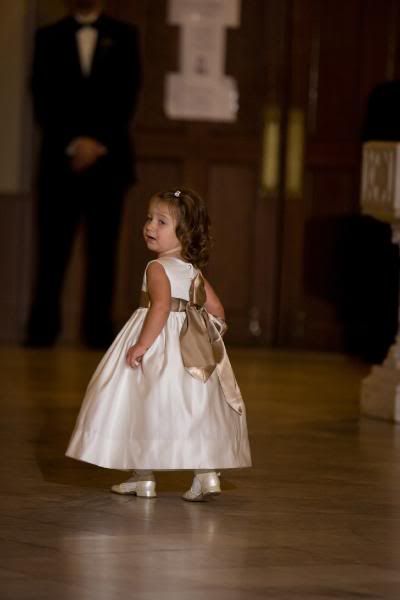 "Where did all these people come from???  I'm outta here!"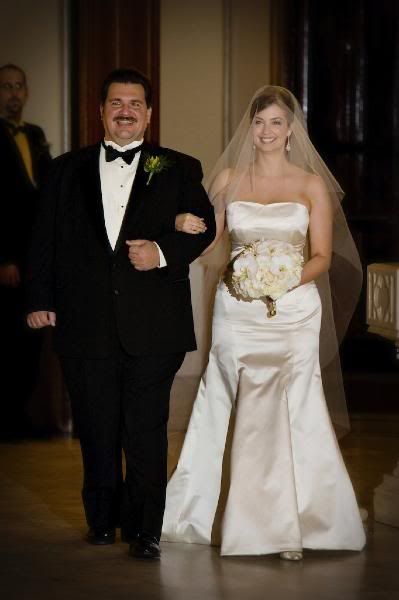 Here comes the bride!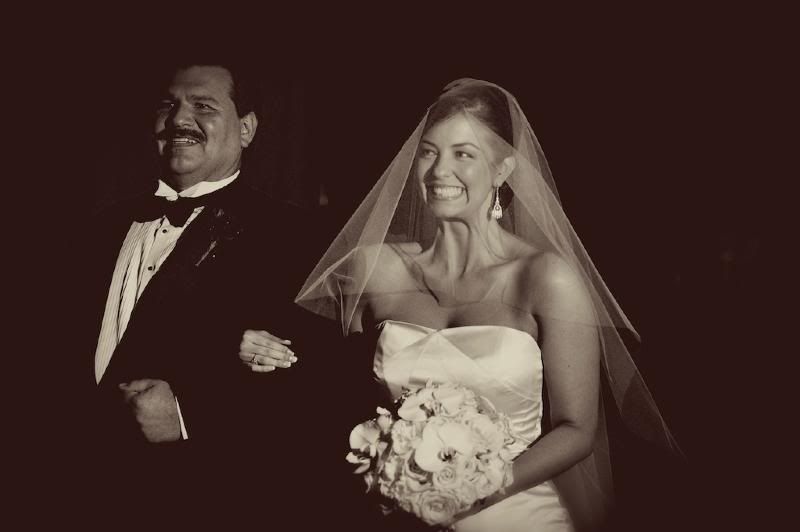 Can you tell I'm excited???  I'm SO glad we waited to see each other until the ceremony!!!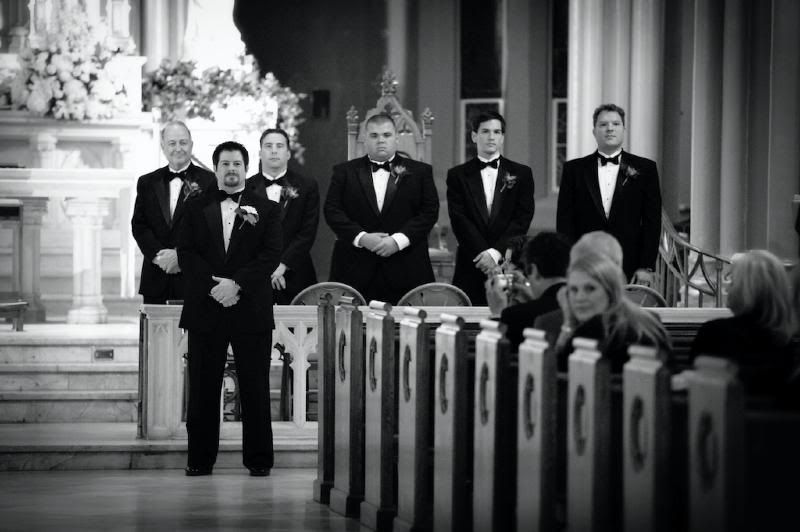 My Groom waiting for me at the end of that long aisle!  It felt so surreal!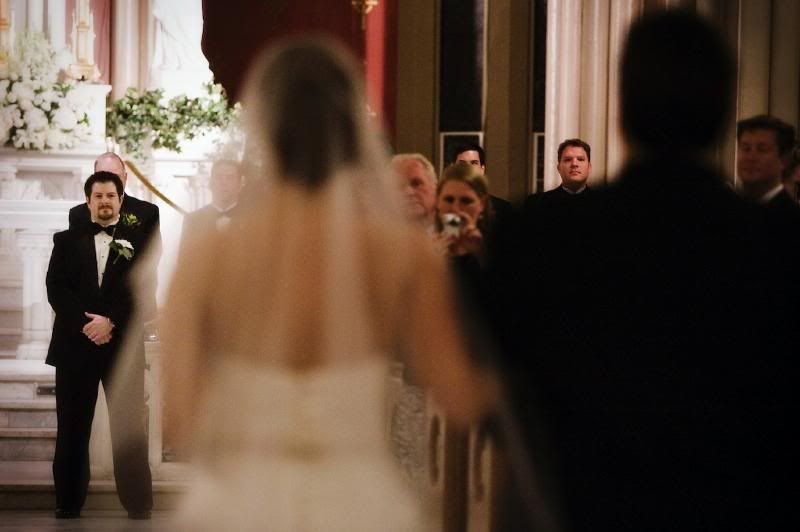 I LOVE this picture!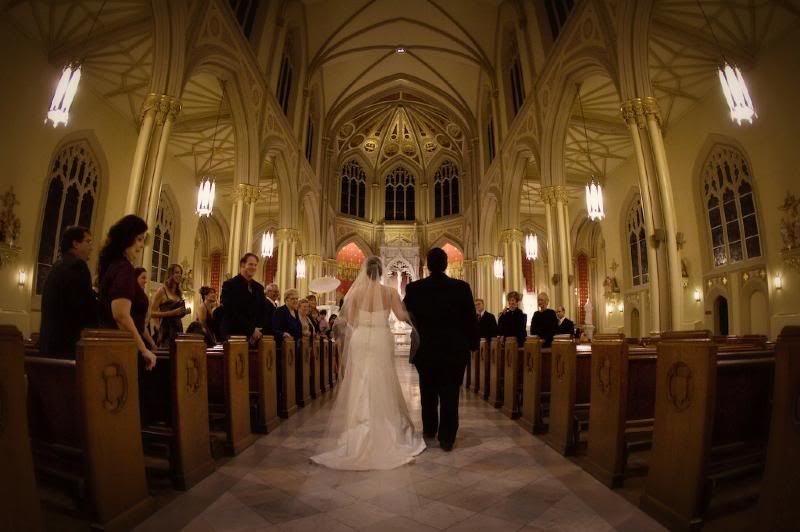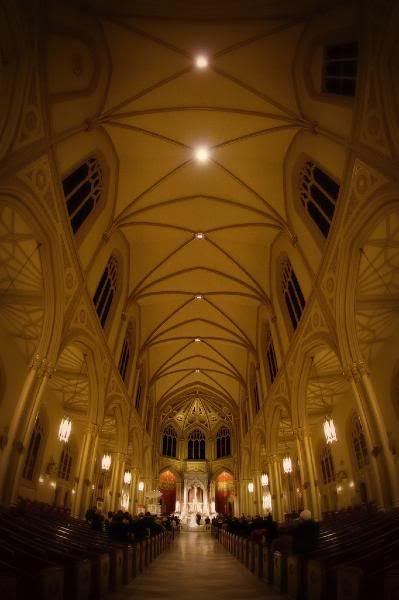 What a breathtaking shot of Holy Name!
Love these pictures of our parents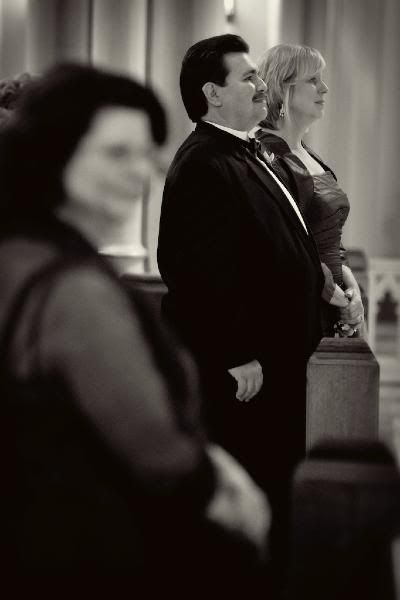 My mom's so cute!  She's getting emotional.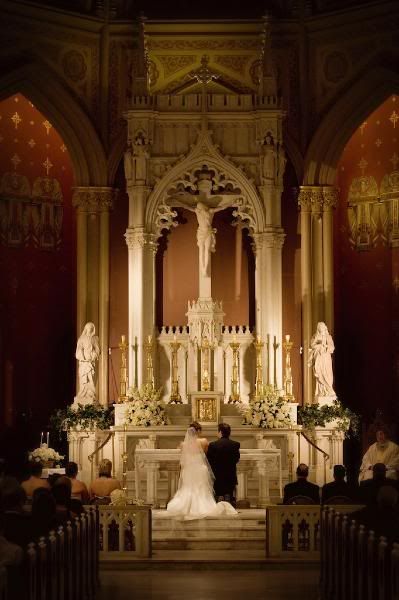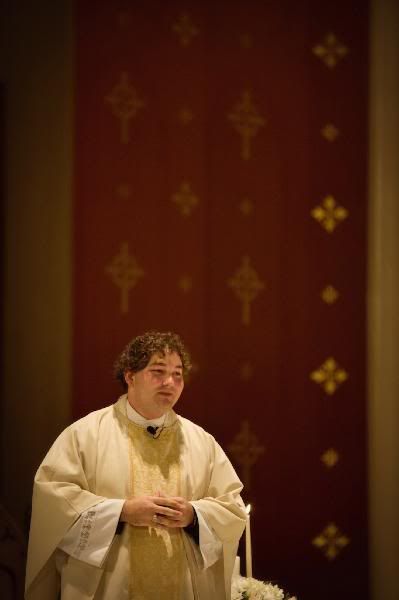 We were so blessed to have Father Michael marry us!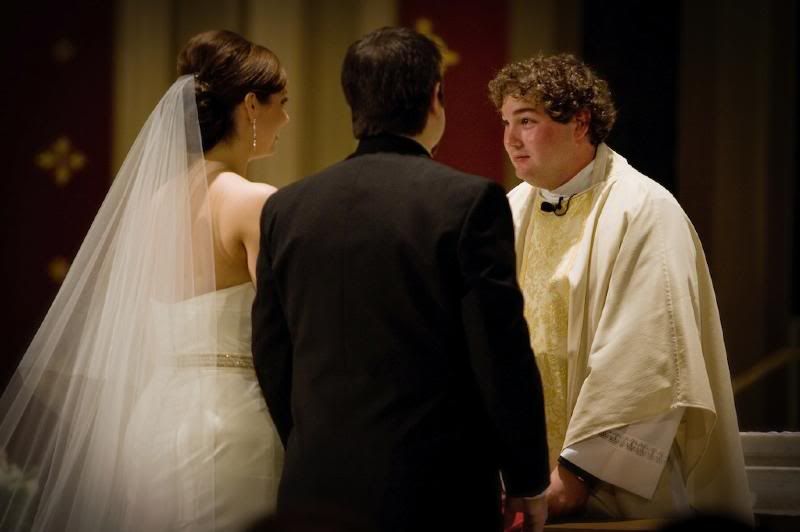 "Are you ready??"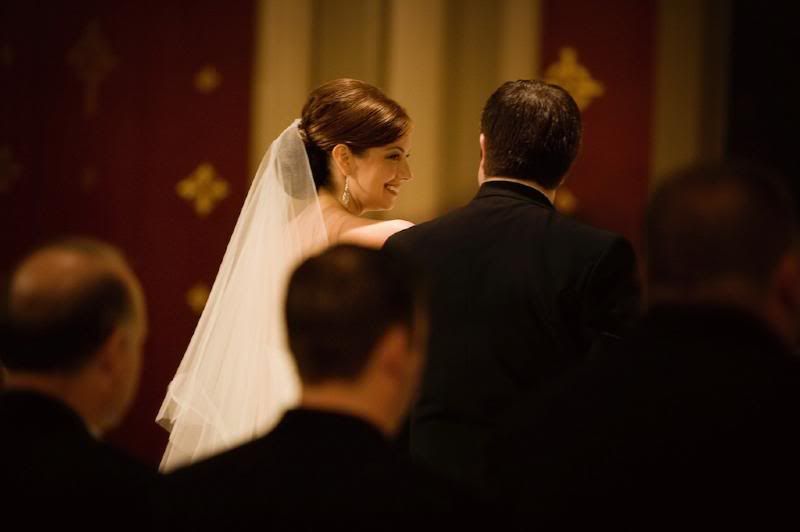 We were so into each other during the whole ceremony and couldn't stop saying "I love you!"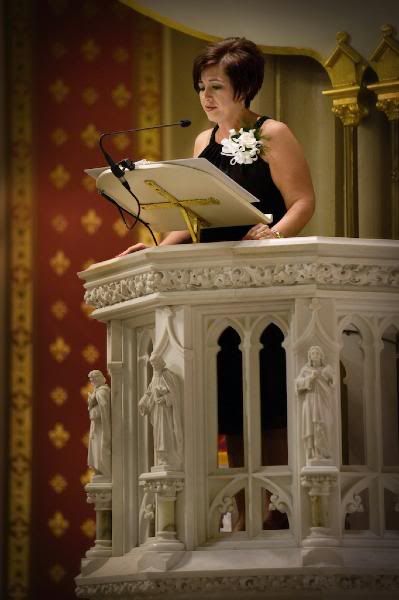 My Aunt was our first reader
DH's residency director and good friend was our second reader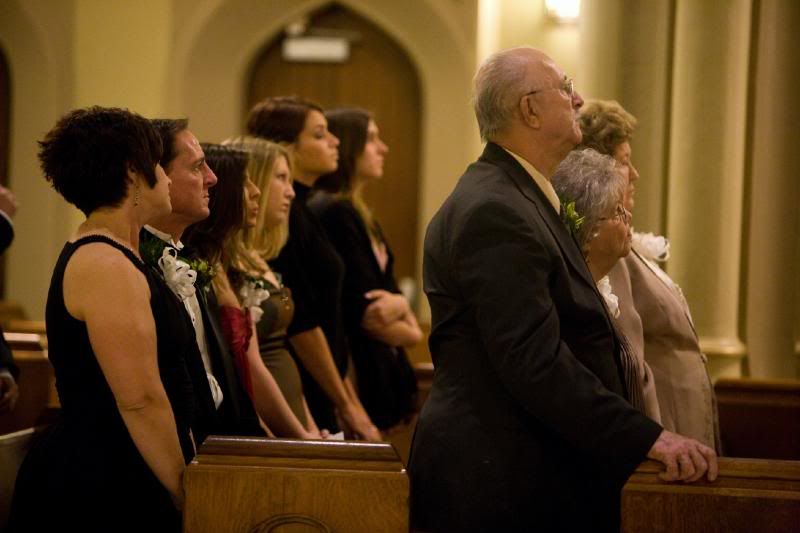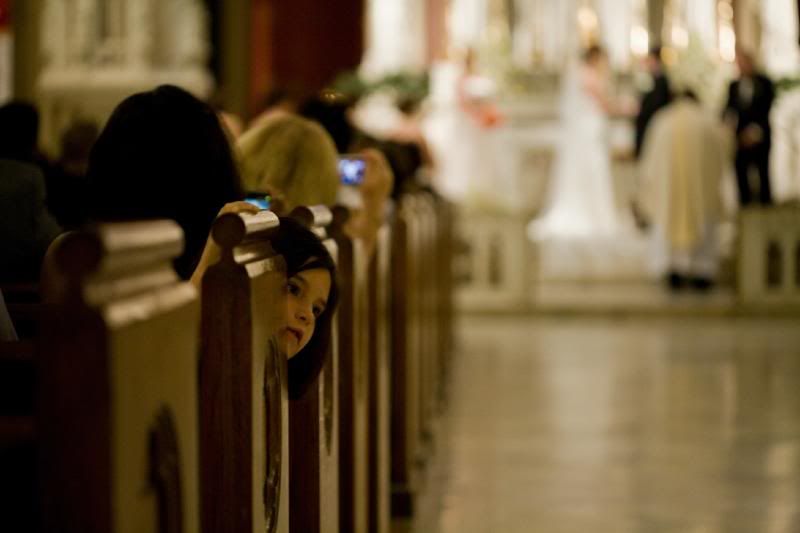 Little Camille peaking her head out of the pew.  I love this shot!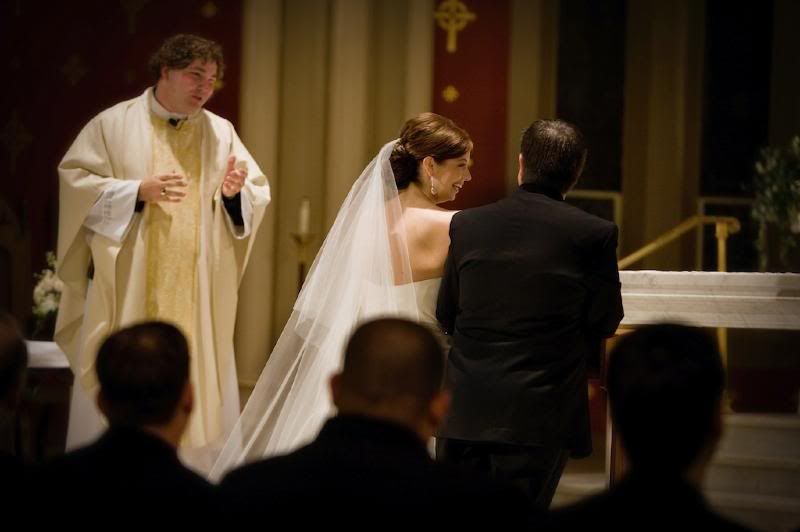 Father Michael's Homily was amazing!!!  He told a funny story about something I did in high school (I was shocked!) and then he told a joke about DH's sarcasm and sense of humor.  He personalized our ceremony by mixing funny stories into his homily as well as a really touching message.  So many people came up to us at the reception and said that this was the most beautiful and touching ceremony they've ever been to.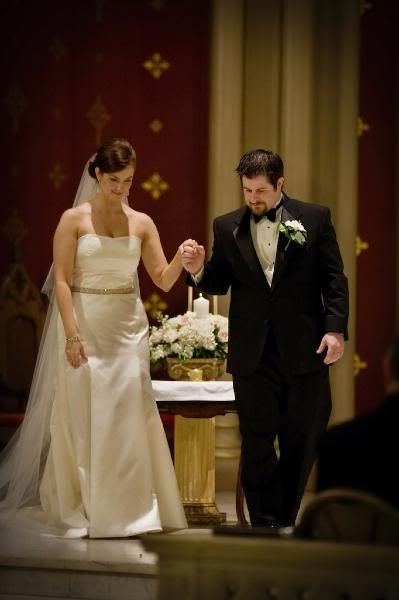 After lighting the unity candle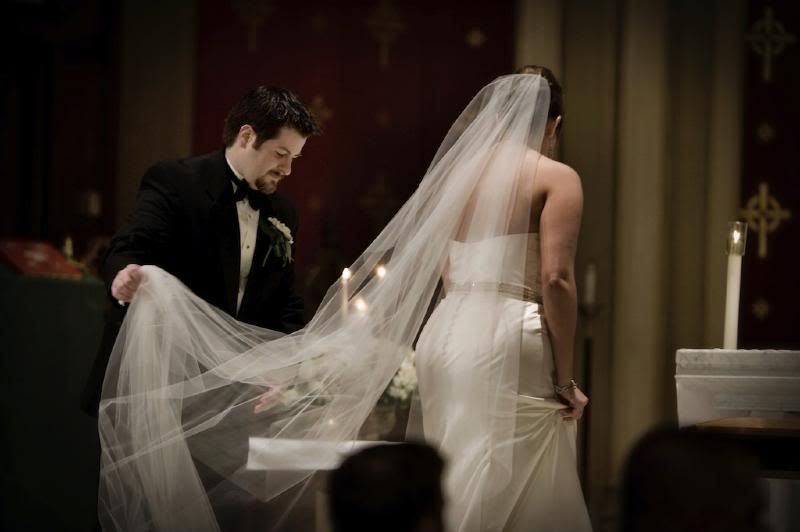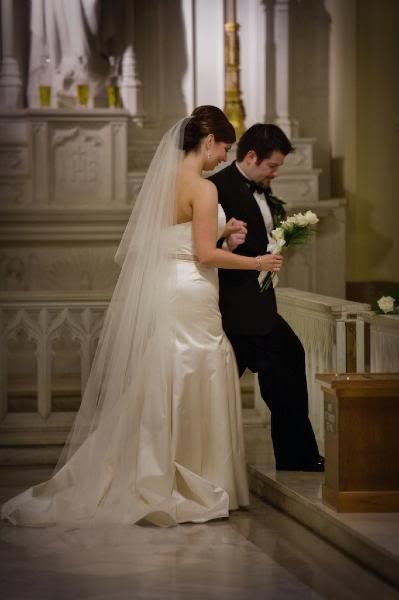 Bringing flowers to Mary
Meagan Dearie and her beautiful voice singing "Ave Maria"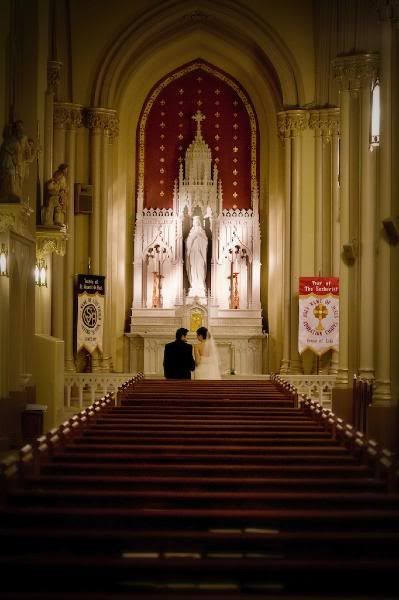 I'm whispering, "My garter's falling down!"  Haha!  It really did fall down!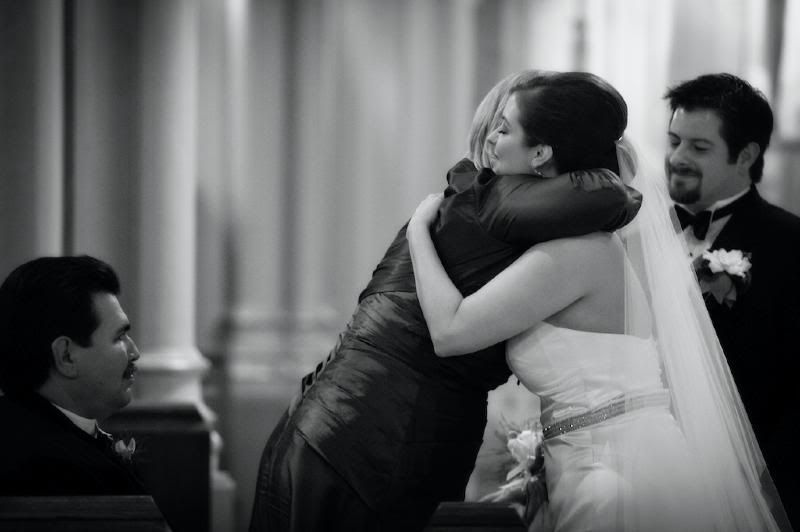 Giving flowers to our mothers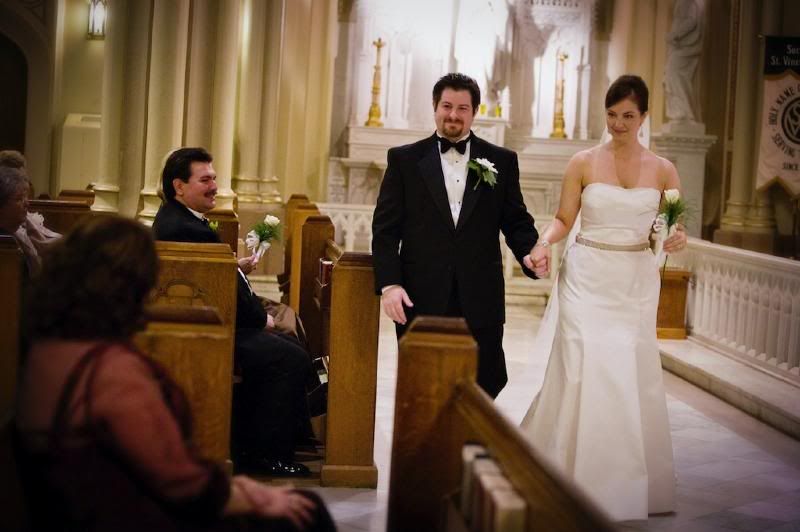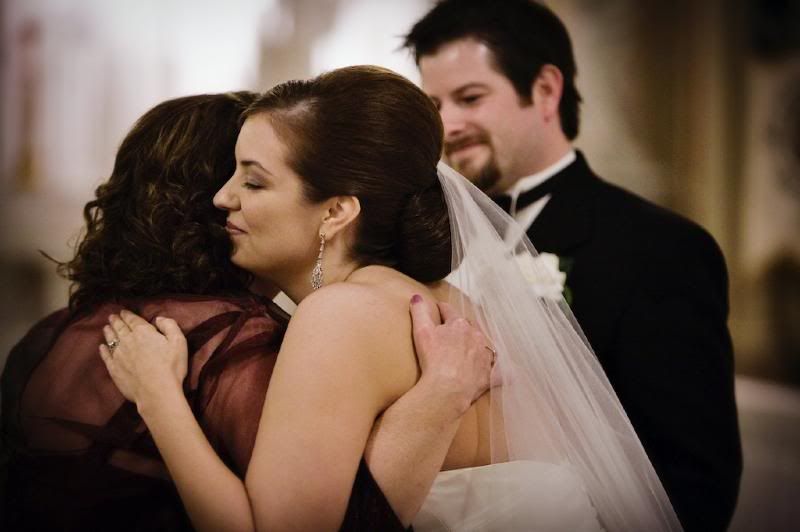 Time to say our vows!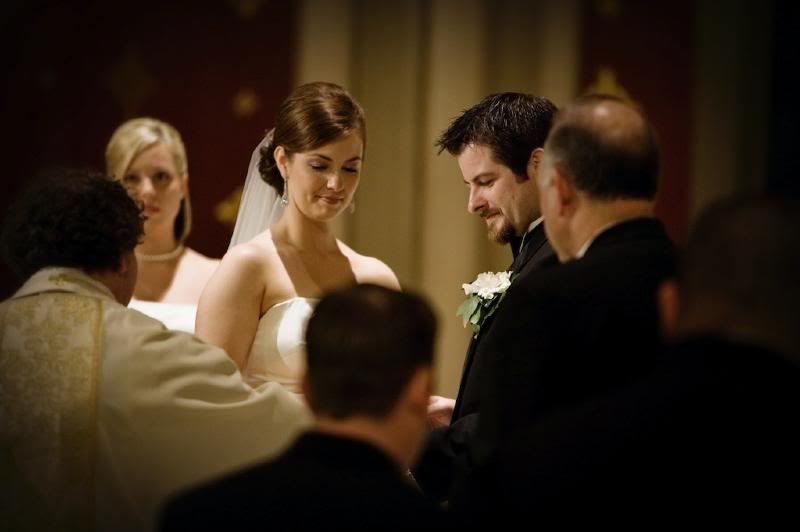 ...With this ring...
 Father Michael said, "They're married, you can clap!"  It was so cute!

We're married!!!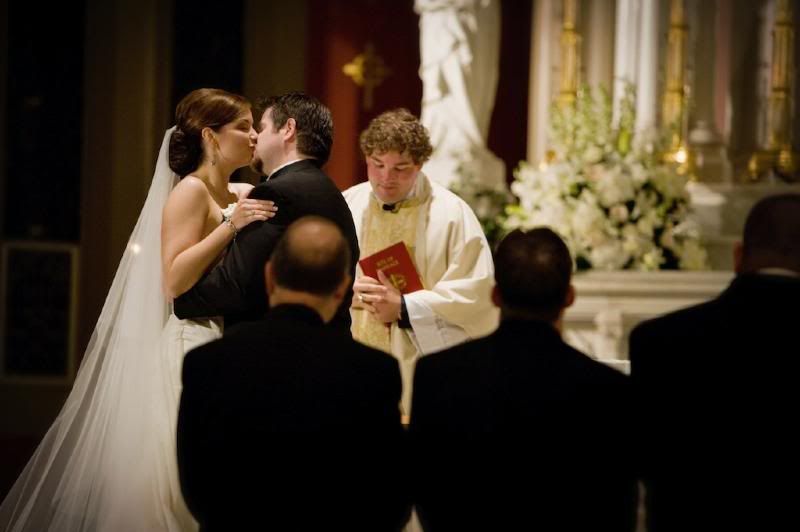 The kiss!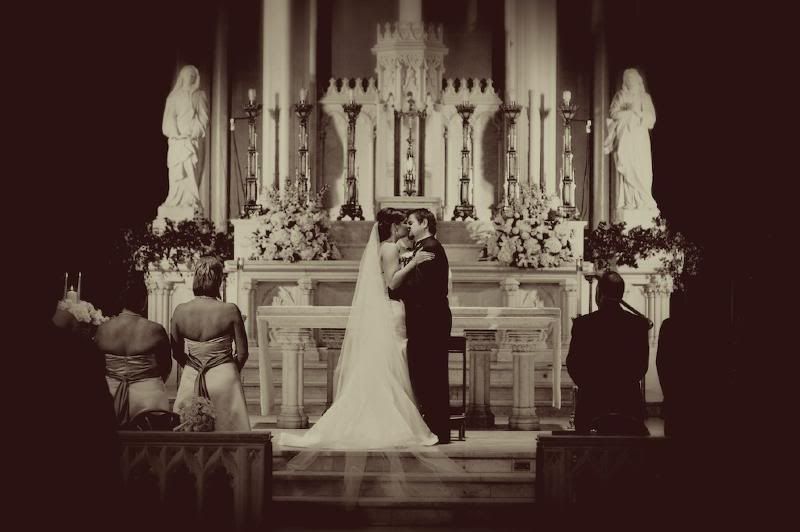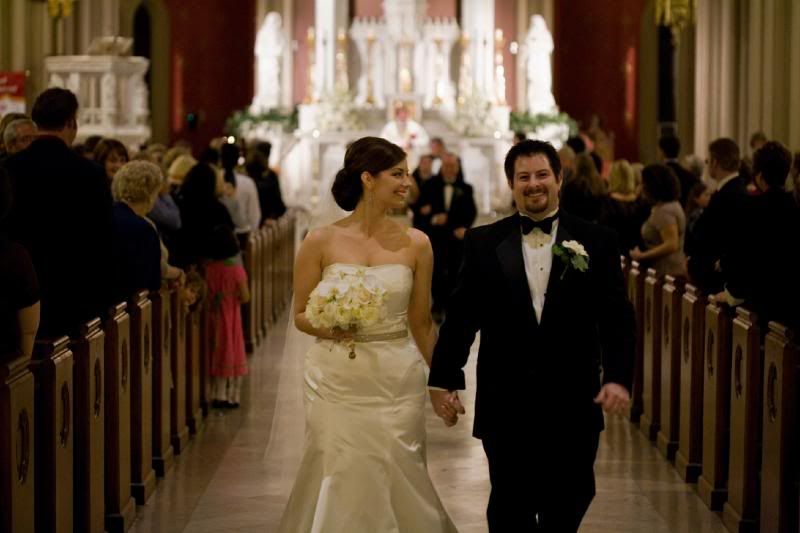 Looking at my new HUSBAND!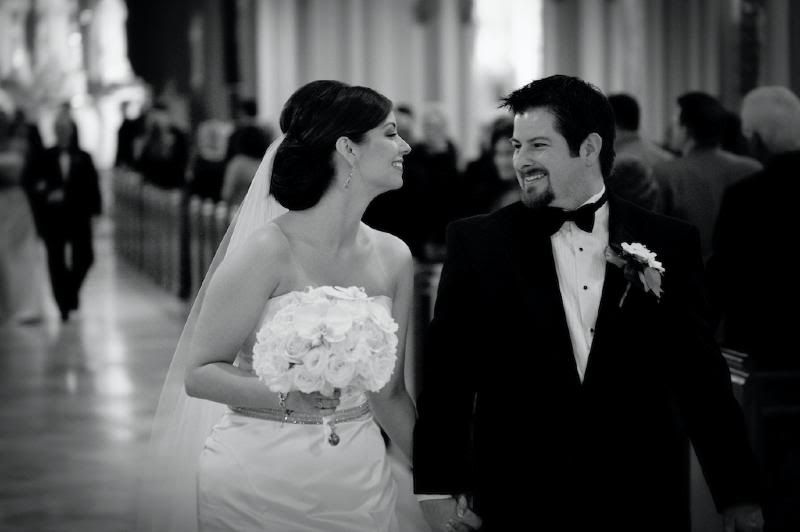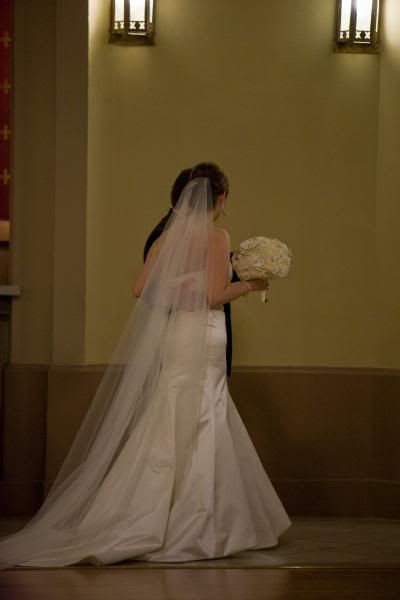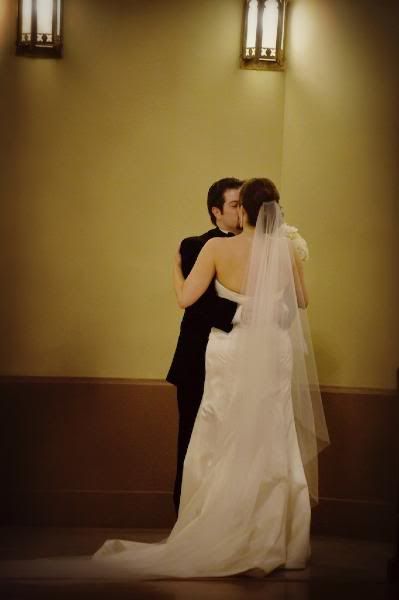 We were in our own little world!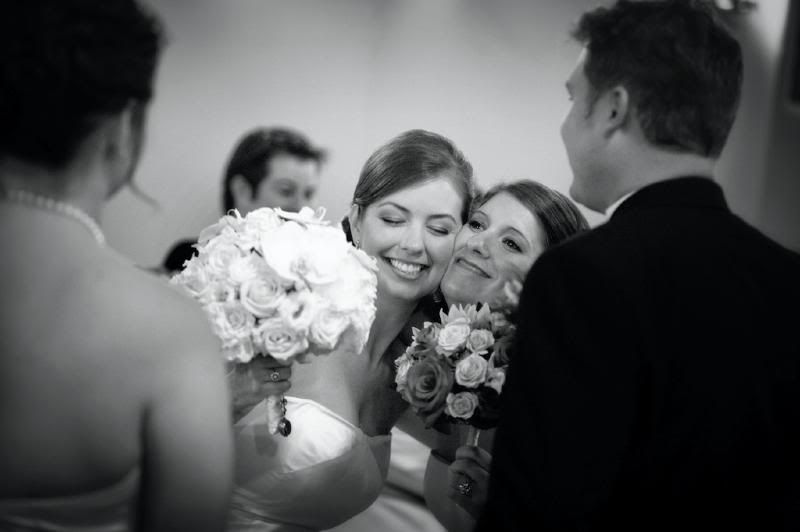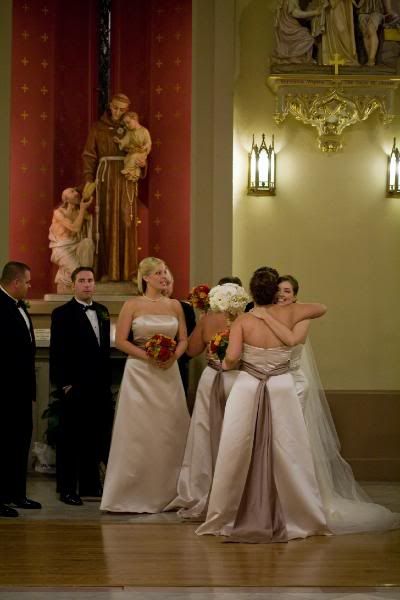 I love my girls!!!
My little brother is a doll!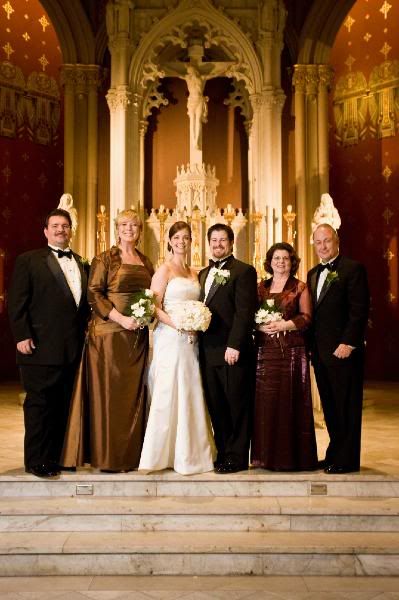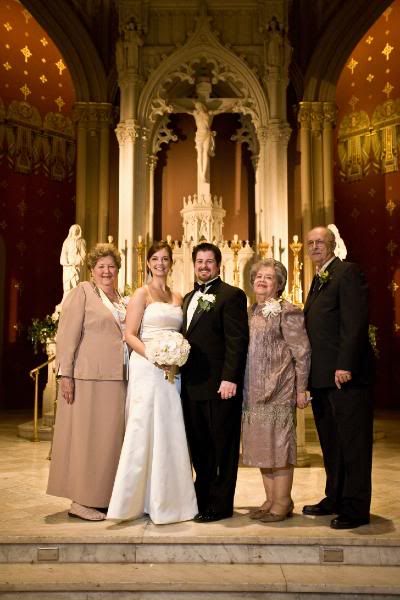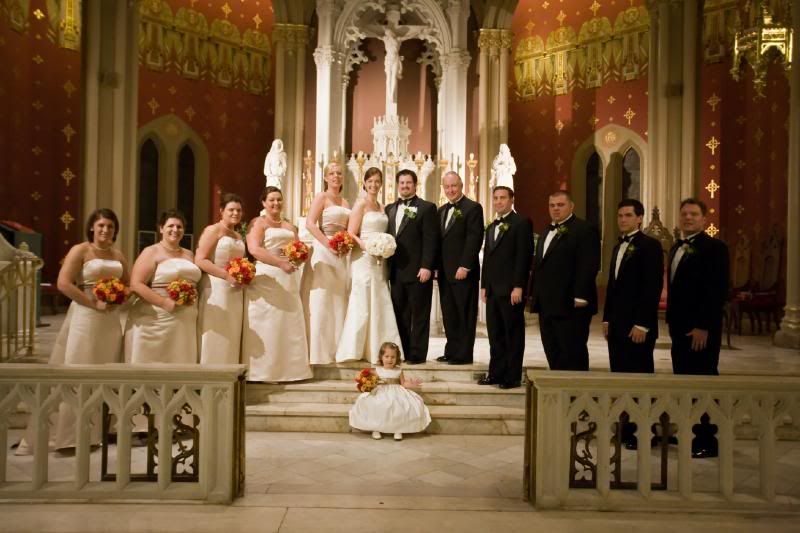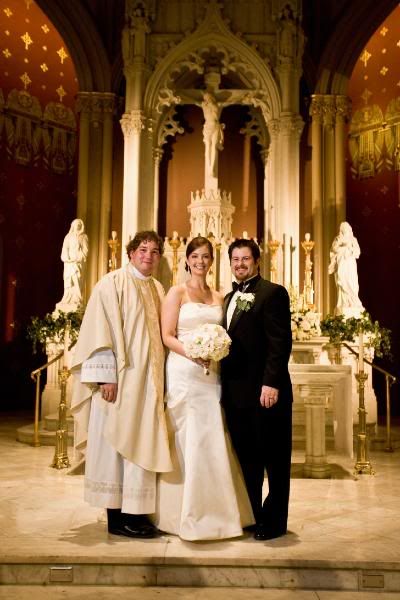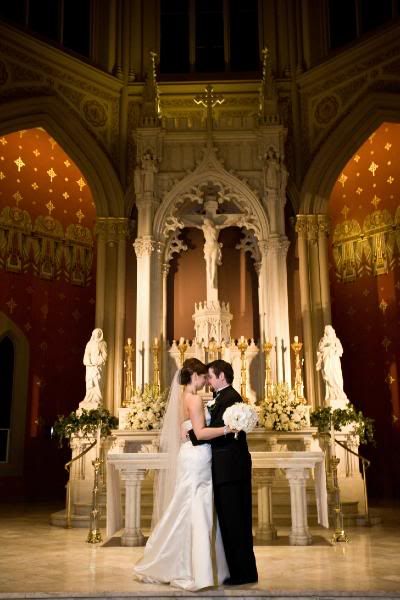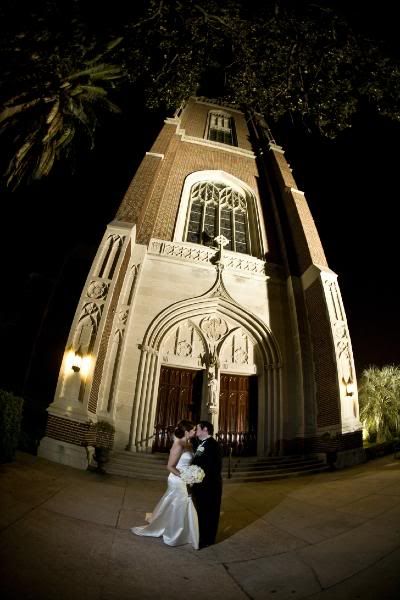 One of my favorite pictures!