Svensk läkemedelsepidemiologisk förening (SLEF) är en sammanslutning av personer verksamma inom eller intresserade av läkemedelsepidemiologi. Syftet med föreningen är att främja läkemedelsepidemiologins utveckling i Sverige och att vara kontaktorgan gentemot motsvarande föreningar i andra länder. Det kostar ingenting att vara medlem i SLEF. Tag kontakt med styrelsen om du är intresserad!
Bli medlem i SLEF
Du kan bli medlem i SLEF genom att registrera dig vid Linkedin och sedan anmäla dig till intressegruppen "Svensk läkemedelsepidemiologisk förening". Intressegruppen fungerar som vår medlemsmatrikel.  
Se vad som händer i
kalendern
!
Senaste nytt


EuroDURG 15-17 November
European Drug Utilisation Research Group Conference 2017:
Patients, Medicines, Bytes: Drug Utilisation Research and e-Health
Join the Swedish Observational Medical Outcomes Partnership (OMOP) initiative in Stockholm on 14th of December
Lyssna i efterhand på webinar 6 september
"Kombinera data från flera datakällor:
meta-analys jämfört med att poola data"
Combining multiple health care databases from different countries is valuable when analysing rare exposures and outcomes in pharmacoepidemiology. Multi-database studies, however, pose several challenges with regard to data management and analysis.

Experience from the CARING (CAncer Risk and INsulin analoGues) project is presented. In this project, data from national health registers in Denmark, Finland, Norway and Sweden were combined with data from the United Kingdom Clinical Practice Research Datalink.

We describe how the use of a common data model facilitates the use data from different countries with different drug and diagnosis code systems. We also compare different analytic approaches: pooled individual-level data analysis and country-level aggregate meta-analysis, and discuss when these methods are best used.


Medverkande:


Senior researcher Morten Andersen, CPE Karolinska Institutet




Post doc researcher Nils Ekström, CPE Karolinska Institutet




Database manager Zoltan Thinsz, CPE Karolinska Institutet
Ny bok: Drug Utilization Research - Methods and Applications
Av Euro-DURG med bl a Björn Wettermark och Morten Andersen i redaktionskommittén.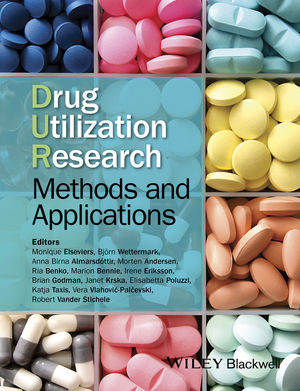 NorPEN meeting 2016
Cancer in Pharmacoepidemiology 
Stockholm 15-18 november 2016
Årsmöte fredagen den 18 december
SLEF:s årsmöte har hållits och den
nya styrelsen
har nu utsetts. Medlemsavgiften är oförändrat 0 kr.