The International Conference on 
Performance Evaluation and Modeling in Wired and Wireless Networks
November 04 - 07, Sousse, Tunisia
News :
Final Program is online.

Venue and registration instructions are updated.

Proceedings of PEMWN 2014 will be published as a special issue in the 

International Journal of Engineering Research & Technology, IJERT (ISSN: 2278-0181) : 

http://www.ijert.org/

Extended versions of selected papers to be published in International journals

African Journal of Information and Communication Technology (AJICT)

Journal of Machine to Machine Communications (JMMC)
Tutorial "

Fast prototyping and performance evaluation using the OpenWiNo testbed

"

 will be presented at PEMWN 2014 by 

Adrien Van Den Bossche, IRIT-University of Toulouse, France.
KeyNote Speaker : Jim ROBERTS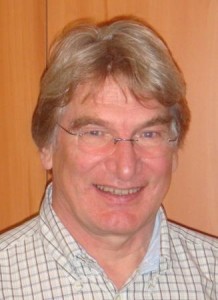 Jim Roberts is an associate member of RAP. He joined IRT-SystemX in June 2013 where he is working on projects on network architecture and cloud computing. He has a BSc in mathematics from the University of Surrey, UK and a PhD from the University of Paris. He joined RAP in September 2009 after more than thirty years at France Telecom research labs. His research has mainly been on the performance evaluation and design of traffic controls for multiservice networks including ISDN, ATM and the Internet. He was chairman of three successive European COST projects on the performance of multiservice networks, this activity culminating in the publication of the book "Broadband Network Teletraffic" (Springer 1996). He has been a member of several journal editorial boards, including Computer Networks, IEEE/ACM Transactions on Networking and IEEE JSAC, and many conference programme committees in the networking field, including Infocom, SIGCOMM and CoNEXT. He was TPC co-chair for Infocom 2003.  
Tutorial by 
Adrien Van Den Bossche
Adrien van den Bossche is an assistant professor at the University of Toulouse 
and a member of the Institut de Recherche en Informatique de Toulouse (IRIT), 
France. He has obtained his Ph.D in Computer Science in 2007. His research 
focuses on real-time protocols, Medium Access Control and localisation in 
wireless ad-hoc, sensor and mesh networks. He is involved in the Smart Home 
of Blagnac, a prototype house dedicated to maintaining the elderly at home.
He served as program and technical commitee member of several international 
conferences and is an IEEE member. He teaches telecommunication, networks, 
computer hardware and programmation languages.


Submission deadline :

 

August, 10, 

August, 31 2014 (Final 

Deadline)


Authors Notification : Septembre, 20,  October, 03 2014 (expected).

Camera Ready Paper submission :

 

October, 15


Registration :

 

October, 20