Finally, I've got a photo of the new scraper (on a tan bracelet) below. All orders made before 8/24/11 will get the older model scraper. I'm ready to make bracelets using the new scrapers, so if you like then order away! Thanks for bearing with me.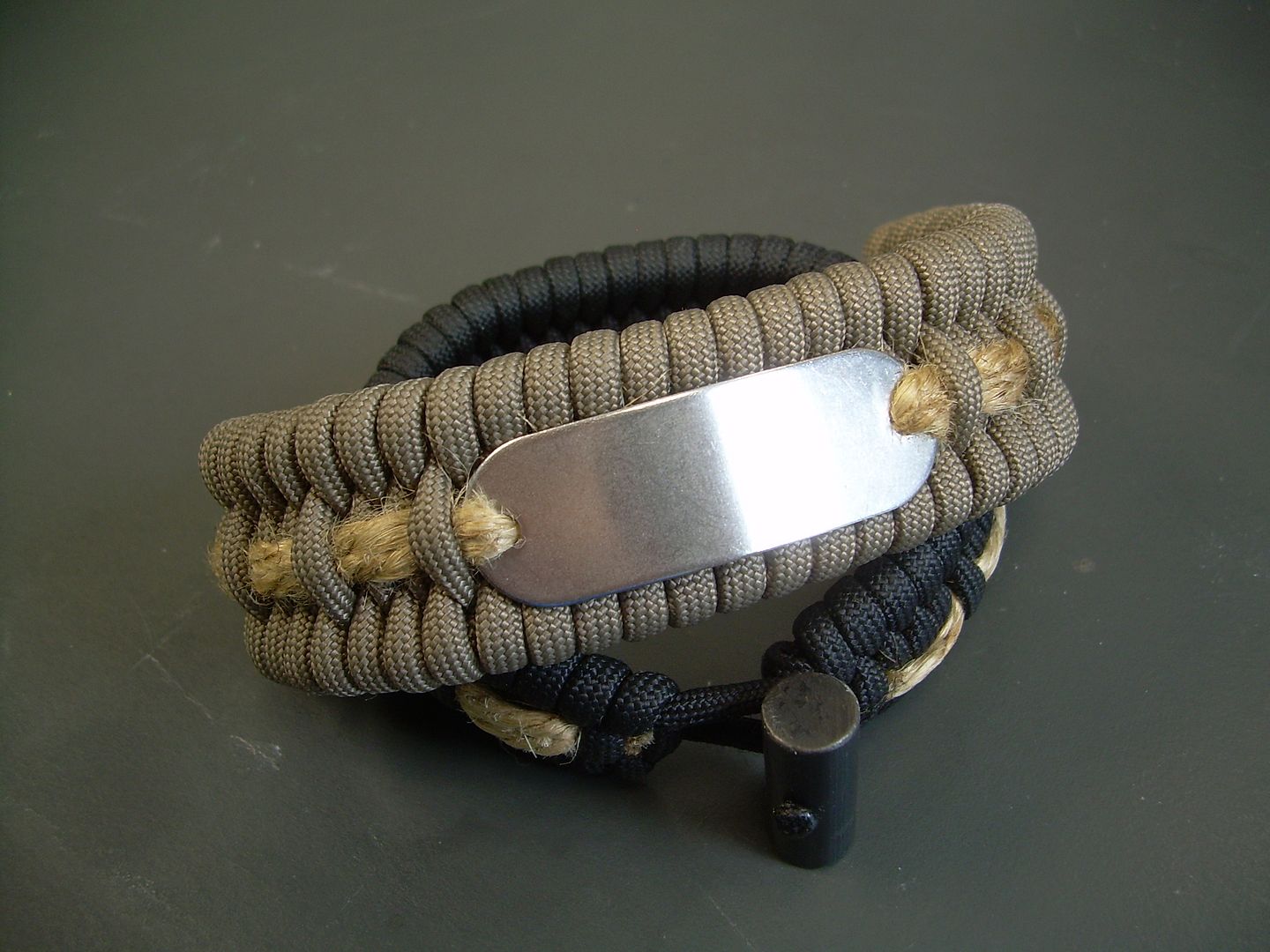 Here's what the new product description reads:
"The Paracordist puts survival in the paracord "survival" bracelet!  Finally survival bracelets that can actually help you survive! A 3/8" x 1" firesteel is seamlessly integrated in the loop/toggle clasp system. The scraper plate is 304 stainless steel with a polished finish.  This is not just a "passable" scraper, it meets my specifications specifically for this item and scrapes as well as anything I've used before. The scraper measures is just over 1/2" wide and just under 2" long. You can easily remove the scraper to peform your own modifications, have it engraved at your local tropy shop, put an edge on it, paint it, polish it etc.. In a pinch, it can be used as a reflective signal device. Jute is an amazing tinder and is "replenish able" an unlimited number of times for pennies (see videos section of this site for how-to on removal and re-install). Lost without your gear? The jute and scraper can be removed without tools, and the firesteel is functional while still attached.

Bracelet uses 20% more paracord than the ubiquitous cobra weave. The weave is much easier to untie than other options, allowing quicker access to paracord for shelter building, snares and other survival purposes. With the scraper and jute removed and the bracelet left Intact, cords (such as shoelaces) can be attached at the ends to make a passible rock sling for hunting!"