UW Opportunities
---
The University of Washington offers a wealth of events and opportunities open to community members.
Arts and Entertainment

ArtsUW 

is your portal to music, dance, theater and visual arts happenings. 

---

Friends of  UW Bees

Our 2017 UW Bee Program honey harvest is now bottled and waiting for you! The student marketing team has arranged a tabling event and pick-up time, with more to follow. Click on the link below to order your honey and get the pick-up details; if they do not suit your schedule, watch for future events. Distribution is a challenge for us, so we ask you to have patience and come to our events to chat and get your honey and/or special UW Farm etched beverage glass. Your online order will guarantee your honey will be waiting for you. Hope to see you there! Thank you.


Click here for honey!   

UW School of Music

A month-long string of special performances by UW Music faculty kicks off the School of Music's 2016-17 concert season, with a diversity of programming spanning centuries and more than 100 performances and music-related events to be presented at various campus venues between early October and early June. Advance tickets to performances at Meany Center for the Performing Arts, the Floyd and Delores Jones Playhouse, and the UW Ethnic Cultural Theater are on sale Friday, September 9 through the

ArtsUW Ticket Office

or by calling 206.543.4880 (1.800.859.5342 outside Seattle).

Current Opportunities


Get to the heart of the issues on the road to election day with UW professor David Domke. Lectures available for download and live streaming here. 
Jacob Lawrence: Eight Studies for the Book of Genesis
Henry Art Gallery, Upper Level Gallery
April 08, 2017 — October 01, 2017
Organized in celebration of the centennial of the birth of revered American artist and University of Washington professor Jacob Lawrence (1917-2000), this exhibition features a suite of silkscreen prints that tell the Genesis narrative of creation through the artist's recollected memories of time spent witnessing sermons in the Abyssinian Baptist Church in Harlem.
https://henryart.org/exhibitions/jacob-lawrence 
---
Art Exhibit: Drawings from our Edible Gardens by Susan Lally-Chiu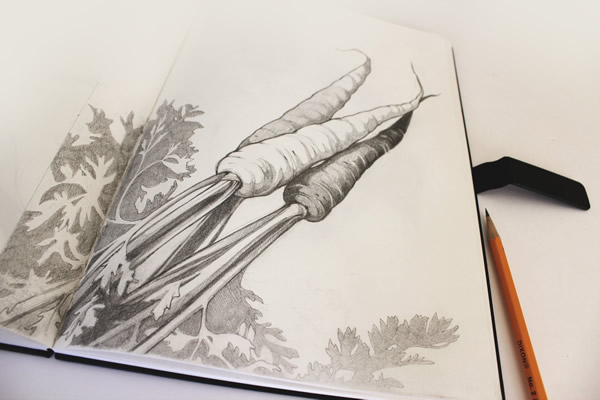 WHEN

Tuesday, Jun 13 – Friday, Jul 28, 2017

WHERE

UW Botanic Gardens - Center for Urban Horticulture, Elisabeth C. Miller Library, 3501 NE 41st St., Seattle, WA, 98105

EVENT TYPES

Exhibits

DESCRIPTION

Susan Lally-Chiu's art work celebrates the diversity of locally grown vegetables and fruits through elegant large scale drawings, colorful watercolor sketches with pen, delicate linocuts and a series of sketchbooks.

Artwork is for sale with a portion of the sales donated to the library.

LINK

depts.washington.edu…
---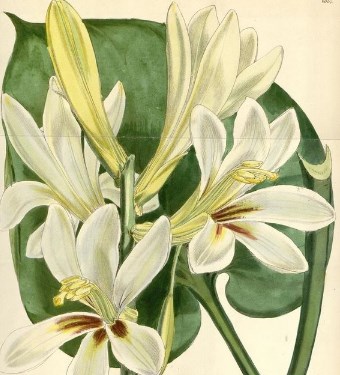 WHEN

Sunday, Jun 25, 2017, 1 – 3 p.m.

WHERE

Washington Park Arboretum
Graham Visitors Center
2300 Arboretum Drive E, Seattle, wa 98112

AGE RANGE

Adults

CONTACT INFORMATION

Catherine at cmn23@uw.edu

DESCRIPTION

Our free guided tours in June will feature our amazing Pacific Connections Garden.   An Eco-Geographic display of garden plants from five Pacific Rim countries:  The Pacific Northwest, China, Australia, New Zealand and Chile. Temporate zones in these countries allow us in the Pacific Northwest to successfully grow many of their native plants.  Come see the variety that is available for gardening or just for viewing pleasure.
UW Botanic Gardens is committed to enriching the lives of all community members with free public tours

LINK

www.uwbotanicgardens.org
---
"Promised Land" documentary screening
WHEN

Thursday, Jul 6, 2017, 7 – 9 p.m.

WHERE

The Neptune Theatre
1303 NE 45th St
Seattle, WA 98105

EVENT TYPES

Screenings

DESCRIPTION

STG & Tall Firs Cinema present PROMISED LAND on July 6, 2017 as part of STG's free Nights at the Neptune series!

Special Guests: Duwamish Tribe, Chinook Nation, and the Filmmakers

Doors at 7 p.m. | Event at 8 p.m.

FREE and open to the public
All Ages / Bar with ID
GA Seating - first come, first seated

Promised Land is a social justice documentary that follows two tribes in the Pacific Northwest: the Duwamish and the Chinook, as they fight for the restoration of treaty rights they've long been denied. In following their story, both in our regions shared heritage and in their modern struggles for federal recognition, the film examines a larger problem in the way that the government and society still looks at tribal sovereignty.

Indigenous recognition is at the frontline of the battle for native sovereignty. These tribes—who signed treaties, helped settlers, and lost their land—are asking for their treaties to be honored. To redefine their recognition, to put blood quantum restrictions on who is and isn't native enough, to redefine treaties over and over, continues a toxic cycle of colonialism where the government, and the corporations it partners with, continues to unlawfully profit off of the resources of indigenous lands at great peril to our increasingly climate-challenged world. Promised Land is a social justice documentary that follows two tribes in the Pacific Northwest: the Duwamish and the Chinook, as they fight for the restoration of treaty rights they've long been denied. In following their story, the film examines a larger problem in the way that the government and society still looks at tribal sovereignty.

LINK

www.stgpresents.org…
---
Graduate Student Dance Research Symposium
Friday, August 11 from 12pm-1:30pm
Free and open to the Public
Come hear cutting edge research presented by UW Dance Program MFA candidates. Topics include: dance pedagogy, history of contact improvisation, and performing Deleuze & Guattari's Body without Organs.
The mission of the UW Dance Program is to educate performers, educators, arts advocates and cultural leaders. At the Program's core lies the recognition of art as the confluence of theory, practice and creativity. With a commitment to respect the individual, the Dance Program fosters inquiry and engages the community in open-minded exchange. More information:
https://dance.washington.edu/
. For inquiries about the research symposium please contact Juliet McMains (
mcmains@uw.edu
).
---
Education
The ACCESS Program allows Washington residents age sixty or older to audit classes for a nominal registration fee. For details on how to register for courses, visit the program website for the campus nearest you:
Around the UW
Follow the stories from UW Foster School of Business students, faculty, staff, alumni, and Seattle's business community.
T
he Seattle Growth Podcast is a 13-episode exploration of this booming city's ongoing transformation. A new episode premieres each Tuesday, click here for more information. 
Stay up today with the latest news from the UW and the community.
Click here
to explore the UW Today blog.
UW Library Access
As an OLLI-UW member, you are able to obtain a UW library card, check out books, and use the library in person during any quarter in which you are registered for a course.
Online access to digital library resources is available to OLLI-UW members only by using guest terminals at a library and not from any personal devices
.
To obtain a library card, go to the Library Account Services Desk at Suzzallo Library (next to Circulation on the 1st floor) with your course registration confirmation (emaile
d from 
events@regonline.com
). You will need to return with current documentation each quarter in order to renew your library account. Be sure to 
check here
 for hours and directions before going to get your card. 
For more information about UW library access for OLLI-UW members, 
click here
.